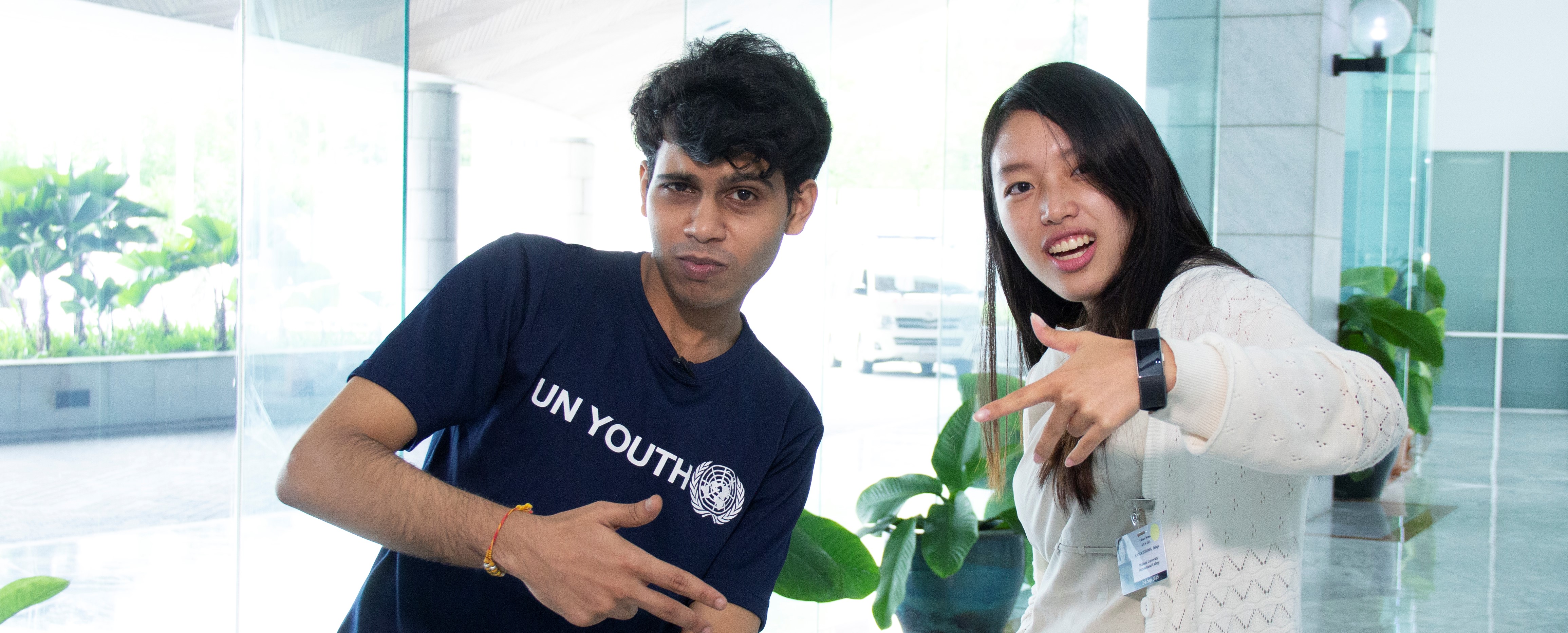 The Youth4Climate initiative amplifies the work of young climate leaders who are driving ambitious action and celebrates the power of the young generation to take on the climate challenge.
Global citizens under 30 are inheriting a hotter, more unpredictable climate that has enormous implications for their future. But they also have enormous power to change the course we're on – by calling on policymakers, implementing innovative solutions, telling their stories, and building a global movement of youth climate champions.
Connect4Climate recently concluded #Youth4ClimateLive, a long-running virtual series of intergenerational discussions hosted by the Italian Ministry for Ecological Transition (MITE) in collaboration with Connect4Climate and the office of the UN Secretary General's Envoy on Youth. Each episode featured a panel of unstoppable youth on the forefront of creative climate action in conversation with policy veterans in the lead-up to Pre-COP and COP26. We also just closed submissions to the #SumItUp competition, which invited global youth to summarize their favorite episode in a creative visual way for a chance to win a spot at 2021's Youth4Climate: Driving Ambition event ahead of Pre-COP26 in Milan. The winner will be chosen from a pool of finalists by popular vote later this year.
Competitions have been proven to be effective tools to help Connect4Climate raise awareness about climate solutions and harness the creativity of the young generation to tell the story of climate change in new and engaging ways. We have found success with contests around filmmaking, photography, virtual reality, advertising campaigns, and more; some examples include the Africa competition, Voices4Climate, iChange, Action4Climate, Film4Climate Global Video Competition, Uniting4Climate VR Pitch Competition, New Blood Awards, and the All4theGreen Special Blue Prize.
Inspiring youth to engage in the climate discussion
Today's generation is the first generation to feel the impacts of climate change and the last that can do something about it. A flotilla of partners has been working together to promote young people around the world to support climate action and implement solutions. This is a year of climate action, and we need to move from agreements to implementation and transition to a resilient low-carbon future.
This coordinated media effort is a commitment to educating, engaging, and raising the voice of youth in support of climate action. In order to create a compellingpresence during this defining moment in climate history, we need your help! The #Youth4Climate social media campaign is an open discussion for all to join in the youth call for climate action and to show their leadership in addressing the climate challenges and opportunities. We are excited to join forces and support young people, giving them a voice and an opportunity. We know the solutions are here and are committed to working together to build a resilient and climate-friendly world. Join us! #Youth4Climate.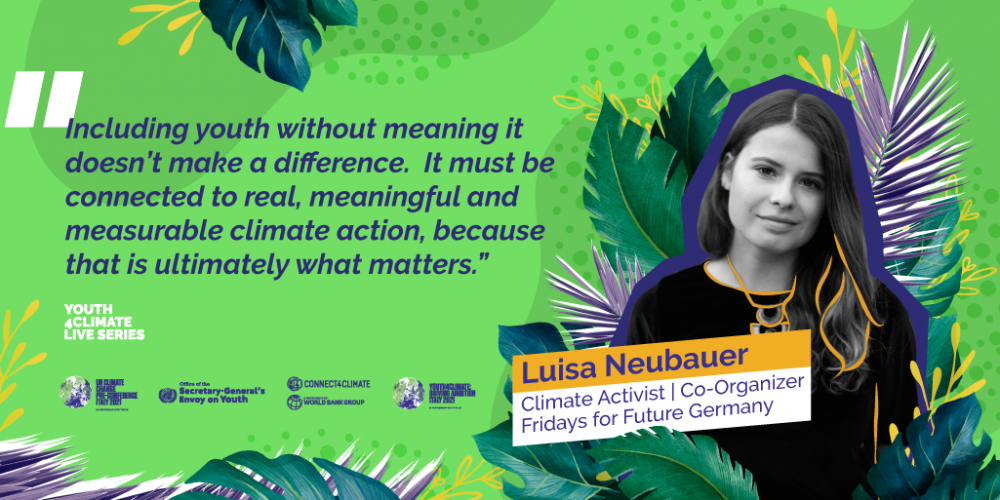 Connect4Climate joined a network of partners to help young people around the world engage in the COP21 UNFCCC climate talks, which took place in Paris from November 30 to December 11, 2015. The coalition supported youth climate messages with the hashtag #Youth4Climate. The online conversation continued through 2016 and beyond.
Why does climate change education matter?
As the United Nations Framework Convention on Climate Change states in Article 6, education contributes to the solutions being developed to respond to the challenges and opportunities presented by climate change. For a detailed breakdown of the intersections between education and climate action worldwide, be sure to check out our #Youth4Climate Live Educational Toolkit!