When young people have the chance to take over and communicate the urgency of climate change with their own voices, the results are always striking. At the World Bank Group's annual Innovate4Climate conference this year, five young communicators got to assume control of Connect4Climate's social media channels and cover the events through the lenses of their own experiences. They shared their most memorable takeaways with us in this article.
Baliqees Salaudeen, Nigeria
When I first learned I'd been selected for the virtual #YouthTakeover of the Innovate4Climate conference, I was super happy. The first thought that came into my head was: "I can't wait to take my local climate action experience into a global world." I was thrilled.
The COVID-19 pandemic has reshaped the way events such as the Innovate4Climate conference are executed. Usually a bustling physical engagement, I4C was moved online this year as a result of the pandemic. Covering the online event for Connect4Climate of the World Bank Group was an incredible opportunity for me.
The first day featured a special Journalist Workshop designed to train interested young communicators and professional journalists in the practice of climate reporting.  This was one of my favorite moments of all of I4C. I learnt a lot, especially on how important it is for us to localise our climate advocacy into languages that people can easily understand and use our social media platforms to facilitate outreach. You don't necessarily have to be a professional journalist—as long as you can communicate on climate action accurately and effectively, you should!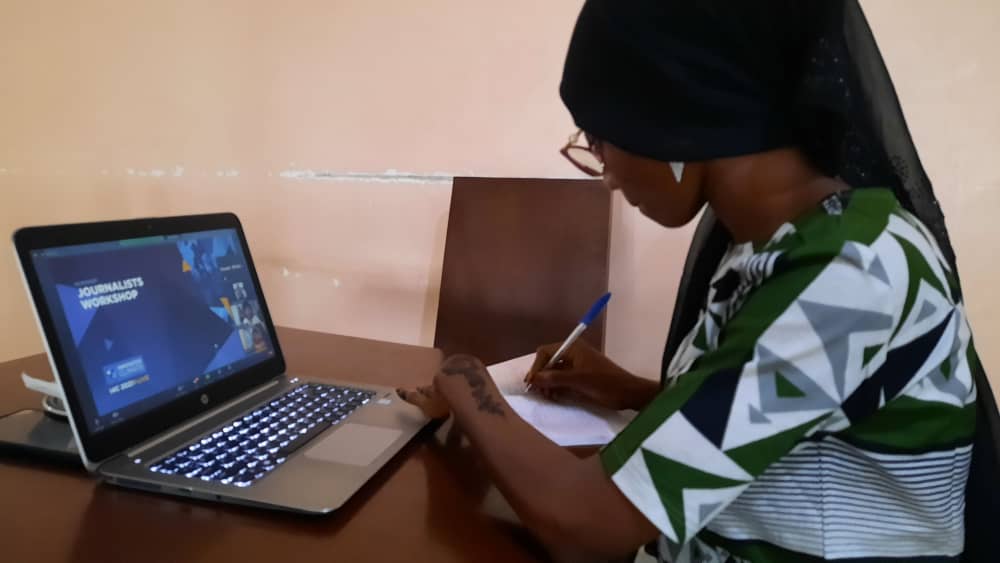 I got to discuss my own work over the past five years in Nigeria and see how my efforts fit into the broader climate action narrative. It was amazing seeing how my experiences resonated with others.
Over the course of the conference, I gave my all to communicate what was happening to those online who were unable to attend or unaware of Innovate4Climate and its significance. It was a welcome challenge sharing the content in a simplified but still factual way on Connect4Climate's social media channels.
Covering the conference was rewarding without feeling overwhelming, because the Connect4Climate team made themselves super accessible to us and kept us at the top of our game,delivering top-notch content while maintaining a respectful, optimistic tone. Watching the plenaries, attending workshops, creating content, editing and posting was a challenging but  fun knowledge-sharing opportunity for me.
No matter how small your climate action might seem in relation to the problem, don't be discouraged! Seize what opportunities you can and make the most of them.  We need to keep moving forward and build on each other's work to generate the momentum we need to take on climate change. We have to be intentional about what we're doing in this space and look for opportunities to work together.
I will continue to use my communications and media strategy skills to communicate effectively how people of all ages, ethnicities, languages and countries can contribute to climate action.
Emmanuel Ameyaw, Ghana
Innovate4Climate 2021 was a big learning curve for me as a journalist and climate activist. Three years ago, I made a transition to environmental journalism with a keen interest in climate reporting. Taking part in this #YouthTakeover exposed me to a whole new world of climate reporting and activism.
Due to COVID-19 restrictions, Innovate4climate 2021 was held virtually. Covering a virtual event had its fair share of issues, especially where internet connectivity was concerned. And there was no real opportunity to network like there would have been at an in-person conference. Nevertheless, I managed to make the most of things and learn quite a lot!
Working with like-minded young communicators across the world was a valuable experience. We remained united as we worked toward a common goal. Every member showed great commitment to capturing the highlights of the conference. I learnt new design strategies and other methods for creating engaging, cutting-edge content for social media. The Connect4Climate team was immensely helpful throughout. They were always on hand to guide and support the YouthTakeover team and help us complete every task effectively.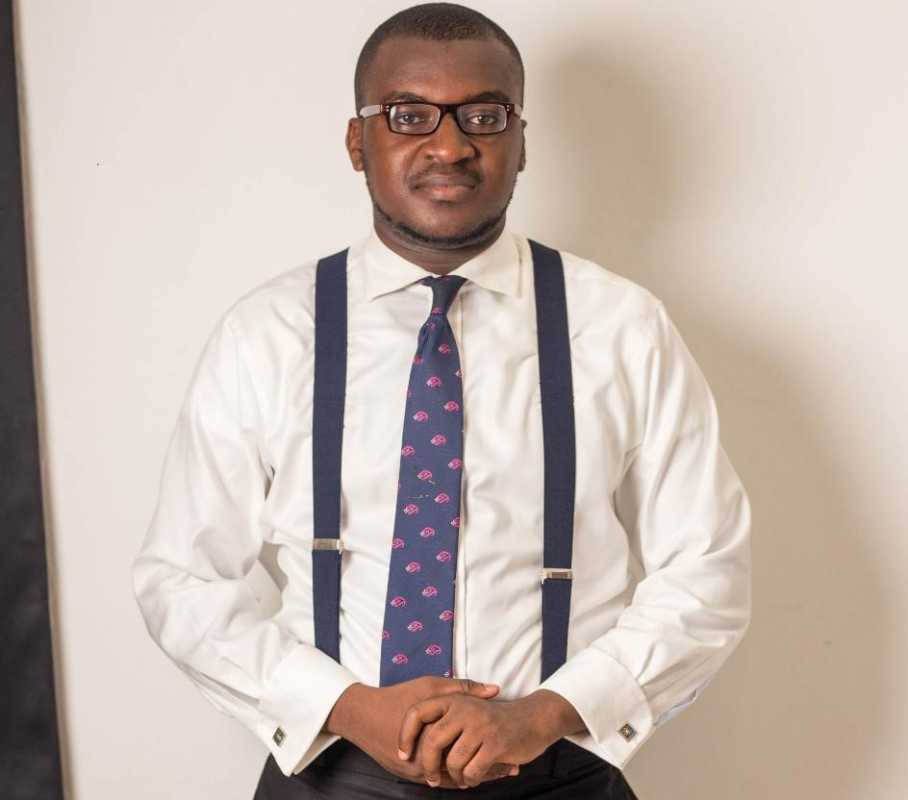 The Journalist Workshop was my favourite part of Innovate4Climate. This event broadened my horizons in the field of climate reporting. It was a stimulating exercise that spurred me to set up a blog dedicated to climate reporting. My biggest takeaway from Innovate4Climate was that failure to address climate change will erode all the significant gains we have made in response to the COVID-19 pandemic. The time to adopt climate action is NOW!
Innovate4Climate made crystal-clear the need for a green, sustainable and inclusive world. The panelists and speakers made profound remarks on gender-inclusive climate policies, carbon pricing and climate financing. They also highlighted the crucial role of the private sector in complementing governments' efforts to tackle climate change. Honestly, this YouthTakeover was a life-changing experience for me. I consider it a real privilege to have been selected to be a part of it.
Yan Carlos Labrada Abreu, Cuba
It's been almost a week since I participated in the #YouthTakeover at  #Innovate4Climate, and I still can't believe I got the chance to be a part of that amazing team.
The Takeover only ran for four days, but they were intense and full of passion. I remember every meeting with the team; I remember every word of encouragement and inspiration. Being one of the five young communicators who had the responsibility to cover Innovate4Climate 2021 on the Instagram and Twitter accounts of Connect4Climate was an experience that I will never forget.
Many friends ask me to describe my experience covering Innovate4Climate with a single word. I always say to them: HOPE. It was so gratifying to see and hear from so many world leaders, institutions, private sector representatives and climate activists advocating for a single goal: taking action against climate change. In particular, I am now very convinced that adopting a policy that sets carbon prices worldwide will be key to achieving carbon-free development.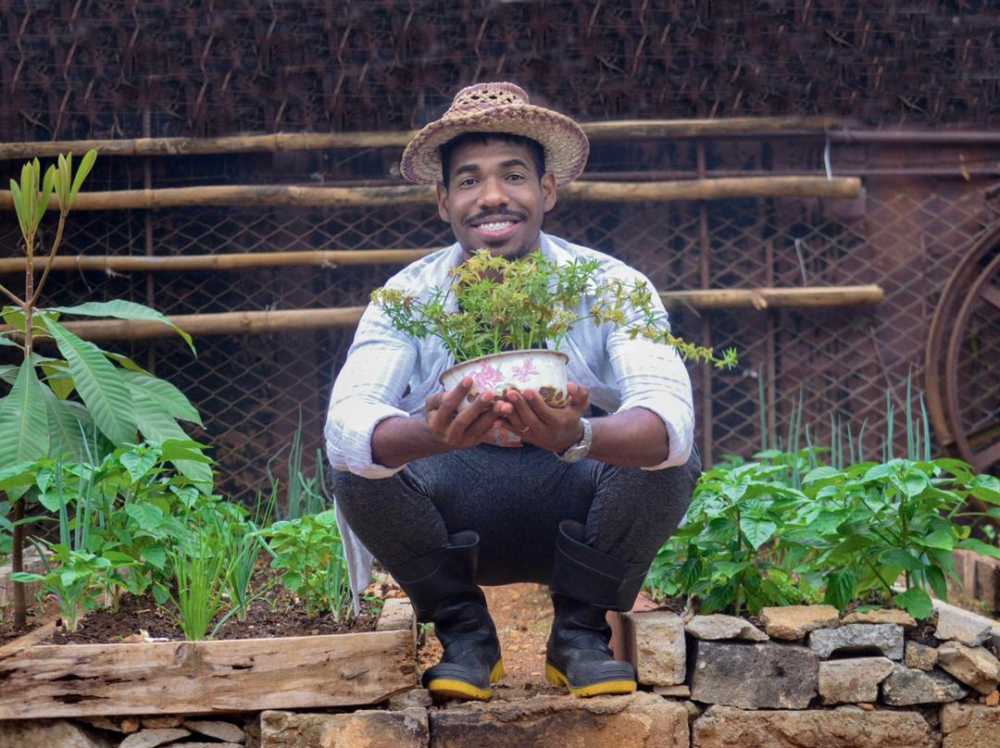 One of the moments I enjoyed most was the Journalist Workshop, in which our Youth Takeover team got to join up with talented journalists from all around the world. I learned a lot, especially on the importance of finding stories with protagonists who fight against climate change and telling those stories in languages that people can easily understand.
Now I feel more inspired than ever and want to continue making a difference. I want to take more action for the sake of my planet. There is no time to lose. We have to take action now.
Jackie Bastianon, Canada
Being a young climate activist during a global pandemic has been a unique and at times very lonely experience. Over the years, I've found that connecting in person with like-minded peers to share both our collective fears and excitement for the future has been key to keeping excited about my work in the youth climate space. 
Last week, I was lucky enough to get a chance to work with an amazing group of young people from around the world as a part of Connect4Climate's latest Youth Takeover. We attended the Innovate4Climate conference and together we found ways to creatively communicate what we learned to other young people through a range of social media tactics. Everything was virtual, but I still found a lot of the camaraderie I had been missing.
We got to hear all the latest updates on climate action in the lead-up to COP26, particularly in the area of climate finance. One of the highlights for me was hearing about how both the private and public sectors are working to scale up action in key sectors such as food systems and land use—two areas I'm particularly passionate about.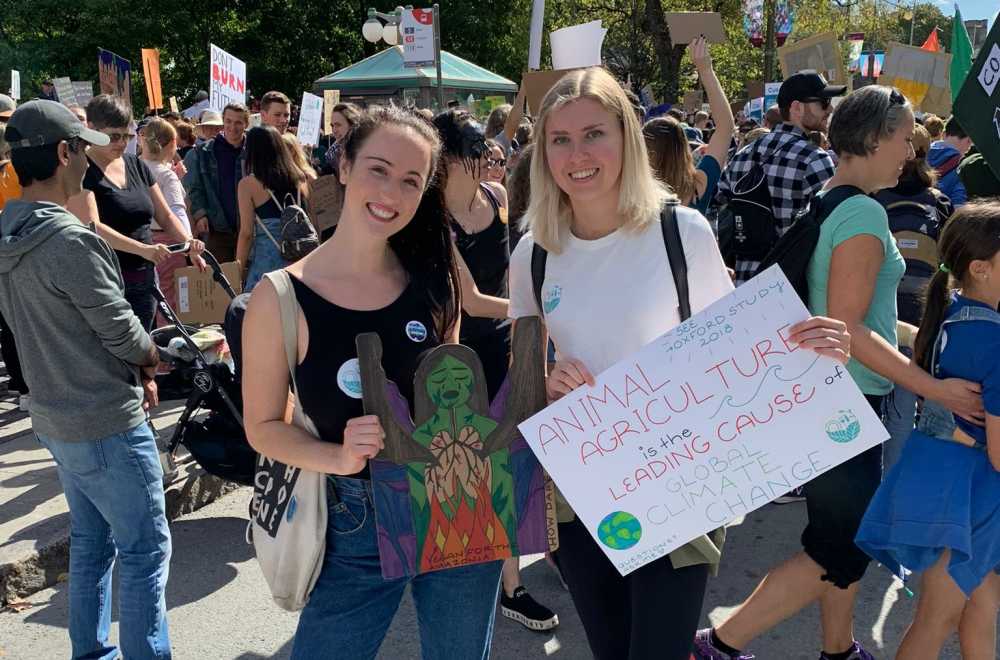 My favourite session was the "Overwhelmed, Outraged, Optimistic" Policy Jam run by Connect4Climate and Youth Climate Lab. The workshop emphasized the importance of investing in youth across three key areas: skills, policy and finance. We were split into groups with other young people to discuss some of the barriers, questions and tangible solutions.
Participating in the Youth Takeover allowed me to connect with other people in the climate space in a way that I've really missed over the past year. There are so many amazing young people out there doing incredible work, and spending time around them gave me a renewed feeling of energy and optimism.
I'm honoured to have had the opportunity to share my experiences and takeaways from the Innovate4Climate conference, and I can't wait to continue communicating climate solutions to young people through my day-to-day work at Student Energy and PlantEd Project.
JulietGrace Luwedde, Uganda
I work with a media development organisation and am always interacting with young journalists reporting on climate change, so I was over the moon when I heard I had been accepted into Connect4Climate's Youth Takeover program. Innovate4Climate would give me a one-of-a-kind opportunity to learn from seasoned journalists and gain new skills that I could later transfer on to the members of my own network.
I was so excited to be introduced to the members of the Connect4Climate team, who helpfully broke down  for me the #YouthTakeover initiative and its role in Innovate4Climate. Soon after, I got to meet the amazing team of volunteers I would be working with over the course of the conference and various programs.
Our coverage began on Monday, May 24th with the Young Climate Innovators Program, a full day of workshops for students and young professionals, before Innovate4Climate kicked off in earnest on Tuesday, the first of three action-packed days of high-level plenaries, workshops, a virtual marketplace, and networking opportunities.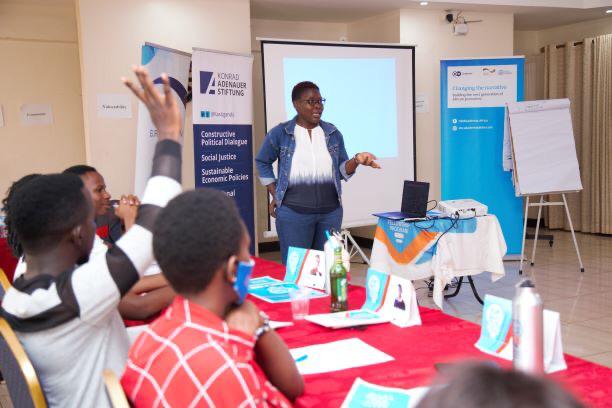 Though there was a lot to cover, I felt ready to dive into Innovate4Climate because I had a whole team to enjoy the proceedings with. This year, Innovate4Climate was held virtually due to the coronavirus pandemic, but I must say, unlike other online conferences I have attended, this one was smooth and well-organized. There was an app and a schedule that would guide you easily to whatever session you were interested in.
I have never seen a team so ready to learn from each other as this one, and our Connect4Climate contacts were  very supportive throughout the entire conference. Ahead of the main action, we had prep calls to set expectations and goals for us. Each member of the team was able to bring to the table a particular skill set, and we got to work in sub-teams so we could help one another do the best job possible.
The highlight of the whole experience for me was the Journalist Workshop, as it drove home the importance of storytelling, the need for journalists to understand climate science, and, most importantly, the power in teamwork, which was also very well exhibited by our #YouthTakeover team itself!
Photographs courtesy of the authors. Interested in being a part of a C4C #YouthTakeover yourself? Learn more about the initiative here!