November 15, 2011 (All day)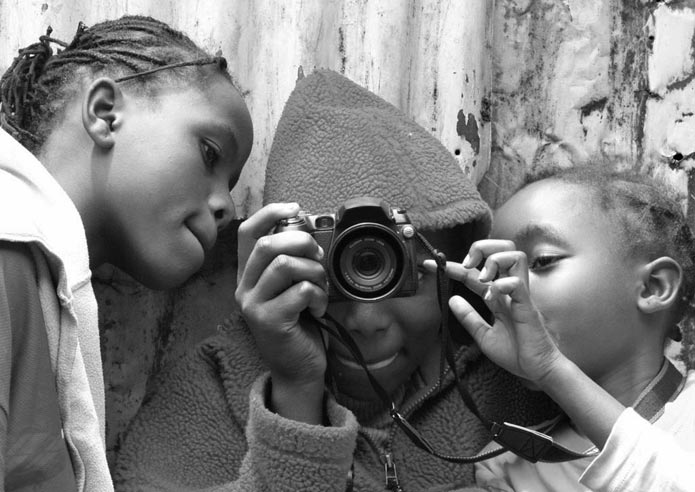 Competition Closed November 15, 2011
The Competition: In the run-up to the United Nations Conference on Climate Change (COP 17) in Durban, South Africa this December, Connect4Climate launched a photo and video challenge on climate change People from the ages of 13 to 35 were invited to share their personal climate change stories focused on Africa around six themes: Agriculture, Energy, Forests, Gender, Health and Water - see all the submission on our Facebook App.
Through photos and short videos, participants shared with us how climate change is affecting their lives, families, communities and environments. The selected winners were announced at a high-profile award ceremony at COP17 in Durban.  World leaders and prominent climate change thinkers will got a chance to look, listen, and learn about these climate stories.
Winning Entries
Browse the Winners Slideshow below to see the winners in each category of the photography competition.
The winning videos from the competition.
Special Prize Winner:
The World Has Malaria by Max Thabiso Edkins, South Africa 
The Maasai community in Tanzania is already living with the impacts of climate change. They've experienced more frequent and extreme droughts that have left their cattle dead. This film explains what climate change is and how it affects them. Because of pollution from the global north the protective banket in the sky is becoming denser, the world is warming and this causes climate change, it appears as if the world has malaria.
Video Winners of the 13-17 age group:  


- First Place: Me and My Bike by Dickson Oyuki, Kenya
Me and My Bike is all about saving energy.


- Second Place: Africa Has Sun So Use It Omar Atia, Egypt
Using solar energy is simple. Anyone can do it with a few simple tools. This video shows you how in less than a minute!
- Third Place: Why are you killing me? by Peter Njuguna, Kenya
This video is entered into this competition on behalf of four (4) young girls from Malomani Primary School, Ganze District, Kilifi County, Kenya. One of the Schools that Plan International Inc. Kenya works with in its various programs. The girls tell their bitter story of why mankind is destroying the environment and the results of that (all associated to climate change). They conclude with a suggestion - all of us doing our part to combat the trend.




Winners of the 18-24 age group:


- First Place: Water Bulb by Simon Onyango, Kenya 
The water bulb invention in Korokocho is one of the ways that is used to sensitize the climate change issue. Water bulb is made from mixing bleach with water then bottled and installed on the roofs to produce light during the day. The water bulb can last for approximately 2 years before re-installation is done. Water bulbs have been installed in more than 250 hundred houses in Korokocho and the installation is still in process. It reduces the electric power bill making the power providers to save energy during the day. Category: Energy
- Second Place: Climate Change is a Reality by Shaban Senyange, Uganda
A video by Shaban Senyange (Uganda)


- Third Place: Conserve Our Water by Mixie Wandera, Kenya
My name is Mixie Wandera and I am 21 years old. I live with my parents and my siblings in Kisumu, Kenya. Every day we encounter something that we wish we could do something about but we do not have the ability to do it. We live in an area called Kanyakwar B next to Mamboleo estate in Kisumu. Every day when it rains, we encounter this; this is water that flows from the hill after a night of heavy downpour. It not only flows in the residential area but also along the roadside. All this water eventually flows into a specific point which is the Lake Basin quarry around the Kanyakwar area where people do mine for rocks and sand used for building. You can see that there are people living inside the quarry who are actually using the water that recollects at specific points but this water eventually gets polluted and is rendered useless. This leads to wastage. Instead of putting this water into waste, we can build drainage tunnels that leads to a particular point, in my case I suggest building a reservoir inside the quarry, where this water can help the inhabitants of the surrounding area. TOGETHER, LETS HELP TO CONSERVE OUR NATURAL RESOURCE WHICH IS WATER!!!
Winners of the 25-35 age group:
- First Place: Women Power in Overcoming the Impact of Drought by Reshma Khan, Kenya
The story of powerful women who have taken into their own hands their futures in light of harsh weather and uncertain futures in the Naninghi Community, Kenya.

Category: Gender


- Second Place: Water is Life, and Water is Drying Up by Karim Kara, Kenya 
My name is Karim Kara, I am from Nairobi, Kenya. Having been traveling all over the country ever since I was little and witnessing once thriving and abundant water bodies, and rivers, now drying up, causing mass population relocations, and erratic rains destroying crop productions causing famine, I was honored to take advantage of this platform to get even 60 seconds to air my feelings. It is more and more visible today, the effects of Climate Change on the ecosystem and the planet. What could initially only be measure by scientists and repercussions of climate change calculated on impacting the planet in years to come, are today visible for anyone to see. Water is Life, and Water is drying up. It is without doubt that we need to reverse the clock.
- Third Place: Cheap Light for Africa by Paul Ndiho, Uganda 
As power cuts persist, many Africans who can't afford expensive generators or solar panels have resorted to torches made of discarded computer discs, strips of wire and wood to light up their homes. Many homes and businesses are forced to rely on generators for electricity because of the lengthy and frequent power cuts that happen regularly in most African countries. Some areas go for days at a time without electricity. Millions who cannot afford generators use kerosene lamps or candles. In order to solve this problem I have invented a new environmentally friendly source of light, and I'd like to produce it on a large scale to help out struggling families in my country, Uganda, or across the continent. 
My home-made torches have become popular with people looking for cheap sources of light. The torches cost between (1-3 US dollars) depending on the configuration of the bulbs. People who have tried it in my rural village in southwestern Uganda say the three-battery kind lasts for a month, and is much cheaper than kerosene lamps. 
The idea for the torch started as a result of the lengthy and frequent power cuts I experienced when I was in Africa. As a young kid growing I was always bothered by the "frequent power cuts" or "road shading" I decided to apply my simple knowledge of generating more light from my High School science project.
Several years later, it became a reality and many people have benefited from this clean source of light. Students in remote villages use the torch to study at night and others use it to see while cooking.
At the moment there is no mass production of the torch, but the people I have entrusted with the business of assembling the torch and selling it say they are able to sustain their families and the extra money is spent on taking their kids to school. 
Environmental experts who have used it say it's a solution for dealing with the frequent power cuts in most rural communities, it's a change from the norm, and does not burn fossil fuels.
 "Africa's Next Cheap Source of Light" is an alternative source of lighting for poor people; it's made from recycled products, is affordable and is a ready remedy for Africa's unreliable electric power delivery.
Judges

John Christopher Anderson, founder of Momenta Group, has been an active player in the photographic industry for over a decade. His most recent experience, prior to launching Momenta Group, was as a Photo and Illustrations Editor for National Geographic Society. During his time there, he edited 16 books and worked on numerous other projects. During his time there he was honored to work in conjunction with many notable individuals and organizations such as James Cameron, Walden Media, Lucas Film, NOAA, NASA, Magnum Photos, Silvia Earl, and all of the current and past National Geographic photographers.
Over a decade ago, John began his career as a news photographer working at distinguished New England daily newspapers and as a freelance news photographer around the world. Upon receiving a Masters Degree in photojournalism from Syracuses Newhouse School of Communications, he was chosen by Steve McCurry to help develop his photographic studios in New York during a period of growth.
After this project, John took a position as a Photo Editor at AOL News at their main offices in Virginia. He would go on to work with AOL frequently over the years in both editorial and product development capacities.  He was one of many lucky individuals to help shape the photographic vision of the organization in its strongest years.
In 2008, Chris and Seth Butler founded Momenta Workshops after years of organizing and teaching photojournalism workshops together around the world for private clients. The company has grown to include a creative, educational and consulting divisions which Chris oversees.
His editorial experience includes daily news, concept documentary, travel publications, science topics, commerce web sites, childrens publishing, and international sports. In addition to photographic and editorial pursuits, he often consults on the topics of studio workflow management, asset management, database formulation, and high end gallery printing.
Chris is the driving force behind the goals and foundations of Momenta. He believes deeply in the training of photographers on all levels to find their vision and personal narrative story to tell the world.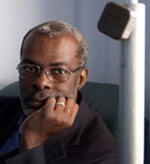 Jide Adeniyi-Jones was born in Lagos, Nigeria in 1952. He has worked as a professional photographer in Europe, Africa and the United States since 1974. His practice includes documentary, industrial and editorial photography.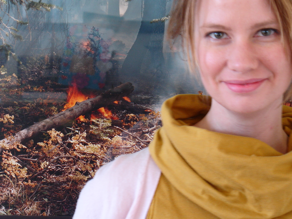 Erin Haney is a writer, curator and art historian whose work considers the interplay of creative and civic spaces, with a particular eye to politics, activism and photography. She is the author of Photography and Africa, (2010, London), and has written for several books and articles on historical, Modernist, and contemporary artists including African Arts, Afriphoto, Aperture, Autograph-ABP, History of Photography, New Awakenings, and Theory Culture & Society. She presently works with the National Museum of African Art, Smithsonian Institution, Washington, D.C.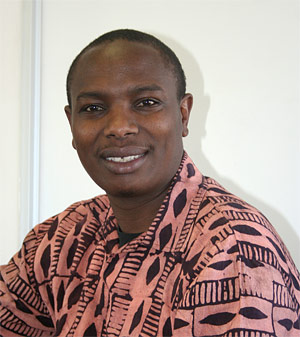 Antony Kaminju is a photographer from Nairobi, Kenya, and works between Kenya and Johannesburg as an independent Photographer. He lectures part time at Witwatersrand University Journalism department. Previously, he worked as a news photographer in Nairobi with the Nation Newspaper of which he was the Photo Editor 2000 to 2005.
In South Africa he has also worked with the Sunday Times and Reuters News Agency. He now finds more satisfaction in developing photo stories at his own pace. It gives him time to understand and engage with the subject on a deeper level rather than just snapping and walking away.
He has published widely in local and International media. He has exhibited his work in Europe, Africa and Asia, Middle East. His work is also part of art collection by the Agence Francaise de Development (AFD) in France and the Wedge Gallery in Toronto, Canada.
He is founding Photographer of the Photo Multimedia Institute East Africa (http://www.pmi-ea.com), a Photo collective.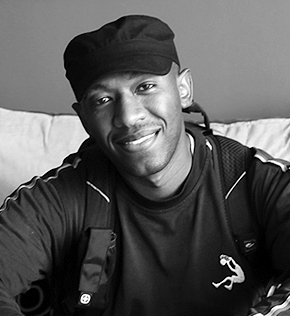 Solomon Jagwe currently resides in the US, but hails from a small land-locked paradise tucked away in the interior of the East African Coast the area known as ZANJ land during colonial times. The name is Uganda. He grew up on the outskirts of the capital city Kampala, on the slopes of a hill called Mutundwe. His early childhood was in the country side Masaka, far from the rumbles of the city traffic.  While in Uganda, he worked for 3 companies. Infosat as a website developer and artist, Photo Magic as a photo processor and photographer and C&MS as an artist and web development instructor. After graduating from secondary school A Level, he came to the US in 1996 to complete his degree in Art. Jagwe graduated in the Spring of 1999 after attending Ohio Valley University, Montgomery College and George Mason University. He majored in Art and Visual Technology with an Emphasis on 3D Environment Design and modeling, Character Modeling and Animation, Vehicle Modeling and Simulation.
Jagwe enjoys his work tremendously and is forever grateful to God for blessing him with a gift he can share with the rest of the world. He has been blessed with a beautiful wife, Nerissa, and 2 adorable kids, Solomon and Jasmyn.
Until recently, he had been working as a 3D artist/Animator for CAMBER. His main focus is character modeling and animation, buildings and environment creation, plus mechanical modeling. He is currently working full time as an independent film director and 3D Artist/Visual Effects Artist. He is also working as a 3D Consultant in the areas of Concept Design, Architectural Visualisation, 3D Modeling and Animation, Matte Painting, Music Video and Documentary direction and shooting.  
Prizes
Photography Winners

Prize

First Prize for 13-17 year olds

 

Solar backpack with digital camera PANASONIC Lumix DMC-FS18

 

First prize for 18-24 year olds

 

Solar backpack with digital camera PANASONIC Lumix DMC-FS18

 

First prize for 25-35 year olds

 

Solar backpack with digital camera PANASONIC Lumix DMC-FT3

 

Second Prize for 13-17 year olds

 

Solar backpack with MUSE portable

DVD player

 

Second prize for 18-24 year olds

 

Solar backpack with Toshiba JOURN.E TOUCH computer tablet

 

Second prize for 25-35 year olds

 

Solar backpack with Toshiba HD camcorder

 

Third Prize – one per each of the 3 age groups, per 6 categories

 

Solar backpack

 
Prizes for the Video section will be awarded only by age group, not by category.
Video Winners

Prize

 

First prize – one per age group

 

Solar backpack with digital camera PANASONIC Lumix DMC-FT3
Second Prize - one per age group

 

Solar backpack with Toshiba HD camcorder

 

Third Prize - one per age group

 

Solar backpack

 

People's Choice Award – one winner overall determined by greatest number of votes

 

Solar backpack