July 19, 2019 -

12:30pm to 2:30pm
Timezone: Europe/London

At the age of 15, climate-conscious filmmaker Slater Jewell-Kemker embarked on an international odyssey to chronicle youth activism around the world and "make something that is overwhelming and abstract"—the looming specter of climate change—"a little more human." The sweeping documentary film that resulted from her journey, Youth Unstoppable, first hit screens last year, and has made waves wherever it has traveled since.
This summer, Youth Unstoppable will make its UK debut, appearing prominently in the lineup of the publicly accessible London Green Film Festival, an eco-conscious cinematic experience that will grace the grassy plaza of Regent's Place and be free to enjoy for all who are interested.
The festival, which runs from July 17 through July 26, is a warm-hearted celebration of the capacity of everyday people to tackle the climate issues confronting us and make the world a greener, more sustainable place one step at a time. Its organizers frame the event as the perfect experience "for conscious humans who like good films."
Youth Unstoppable will be screened on July 19 at 12:30 pm for a public audience. Slater's inspiring overview of #Youth4Climate campaigns around the world will be complemented by other globe-spanning documentaries like Racing Extinction as well as more intimate docs like The Biggest Little Farm and allegorical works of fiction such as Pixar's WALL-E.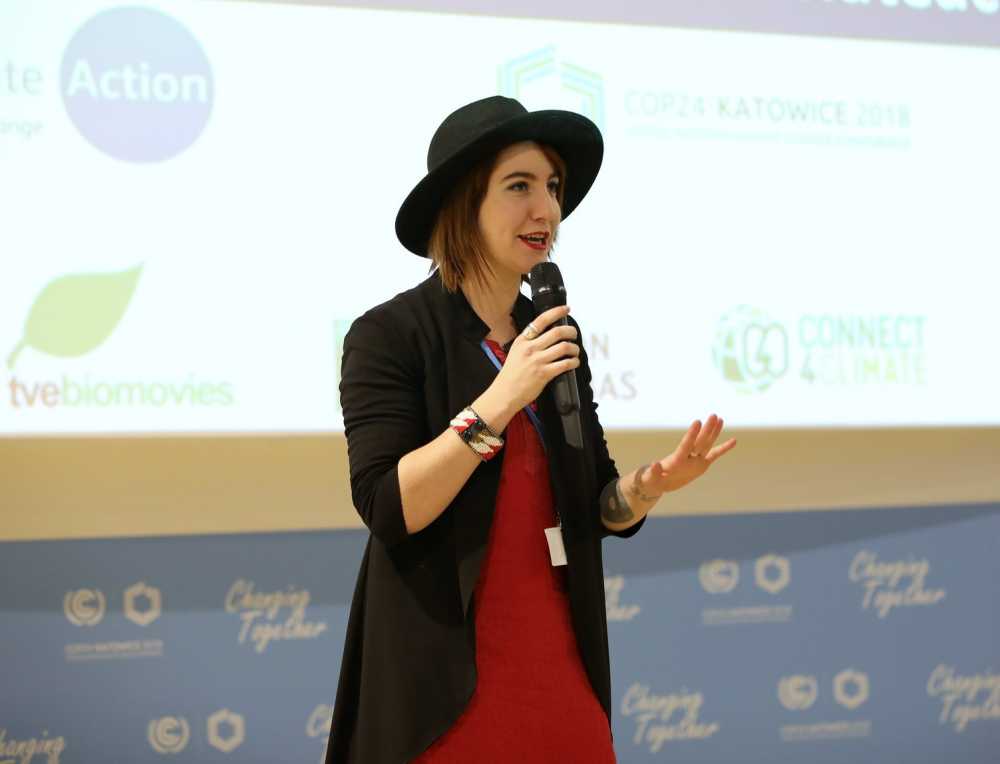 This Youth Unstoppable premiere is an exciting next step for us at Connect4Climate and for Slater Jewell-Kemker, who in just the past year have had the opportunity to present the film at events ranging from the Guadalajara International Film Festival to the San Francisco Green Festival to Movies That Matter in the Netherlands and Planet in Focus in Toronto, Canada.
In addition to the London Green Film Festival, the film is slated to be screened at Australia's Castlemaine Documentary Film Festival at 7:30 pm Castlemaine time on the same date. Australians and visitors can buy tickets to that screening for $25 a head at the festival box office on July 17 or 18.
We look forward to continuing to circulate Youth Unstoppable in the months and years ahead, as its portrayal of the power of young people to rally around a cause and effect concrete change will never lose its weight or its relevance in the ongoing struggle to restore equilibrium to our planet.