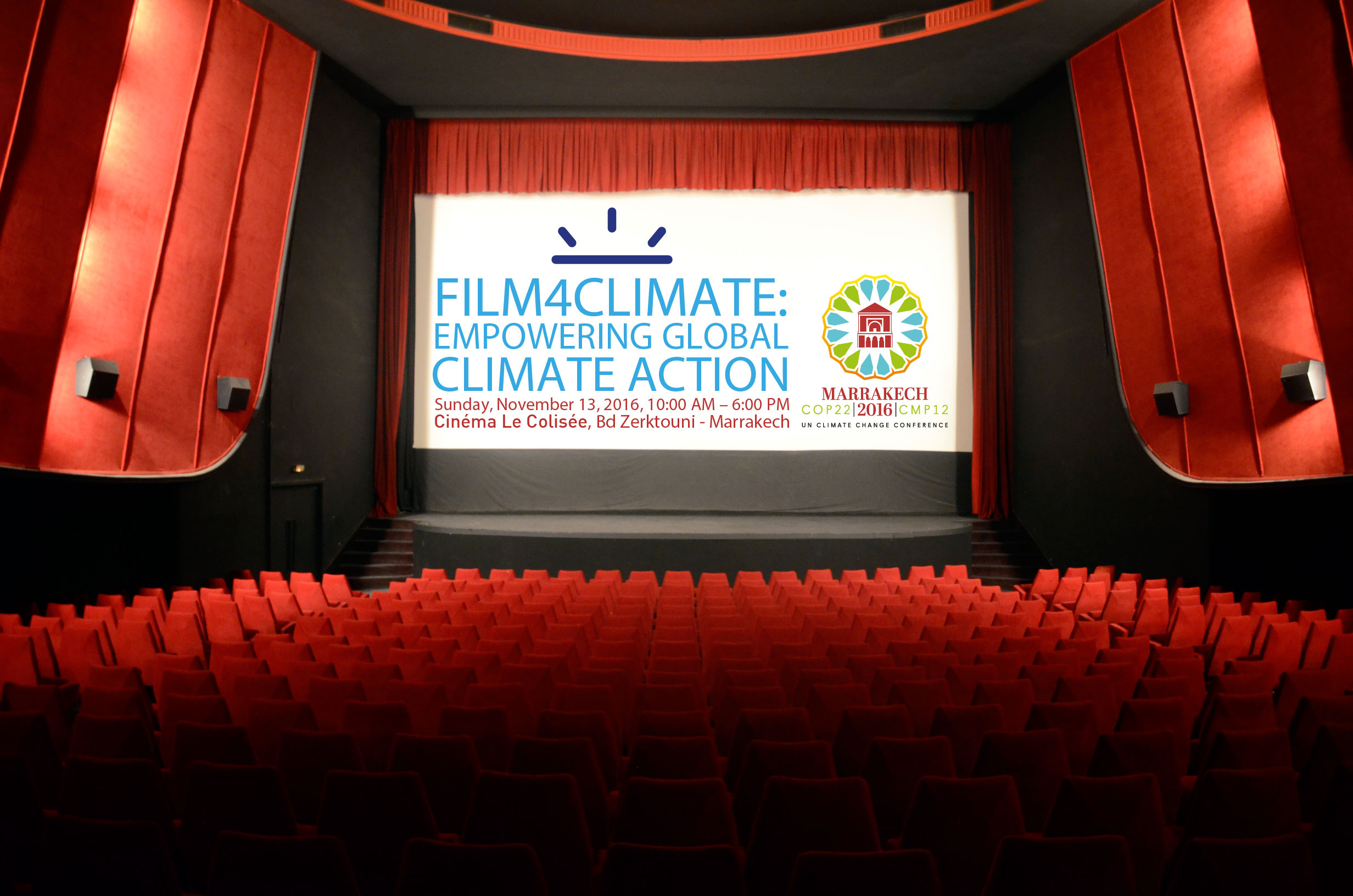 860 videos from 155 countries. Connect4Climate has received inspiring climate change solutions stories from young people around the world that raised their voices through the Film4Climate Global Video Competition showing that it is possible to take on climate change. We truly believe that young people can alter the course of history and Connect4Climate is extremely proud to be their platform, by helping them transform the planet. As so we are truthfully pleased to award them for their incredible work, creativity, and time invested solving climate change.
Connect4Climate presents you the Film4Climate Global Video Competition winners, selected by renowned filmmakers, climate influencers, world leaders, and communication professionals, headed by the Italian film director Bernardo Bertolluci (The Conformist, Last Tango in Paris). The winners were announced at the United Nations Climate Conference (COP22) at a day celebrating the power of youth, cinema and the creative industries to generate climate action and tackle climate change.
"Movies have the power to change minds and hearts", H.E. Hakima El Haite, Delegate Minister in Charge of Environment, Morocco, Special Envoy for Mobilization of COP22, and High-Level Champion of the United Nations Framework Convention on Climate Change (UNFCCC).
Due to the high quality of the videos received we have decided to attribute special mentions according to the film's geographical location and type of content.
Short-Film Award
1st Prize
"Three Seconds" by Spencer Sharp & Prince Ea, USA
2nd Prize
"The Snow Guardian" by Nathan Dappen, USA
2nd Prize 
"Love Note to an Island" by Lulu DeBoer, Kiribati
3rd Prize 
"Plastic Pollution, our Oceans, our Future" by Christopher Hanson, USA
3rd Prize 
"Pakkaspoika (Polar Boy)" by Karim Saheb and Alli Walden, Finland
PSA Award
1st Prize 
"Action Contre La Faim" by Josh Dawson, Australia
2nd Prize
"Your Choice" by Daniel Martinez Martinez, Spain, & Jay Carter-Coles, UK
3rd Prize 
"Syria: when the water runs out" by Loic Jouan, France
Young Award (14-17 years old)
1st Prize Short-Film
"A Sun  at Night" by Rameshwar Bhatt, India
1st Prize PSA
"Pale Blue Dot (Pálido Ponto Azul)" by Antonio Heitor Cantão, Brazil
Put a Price on Carbon Pollution Award
PSA
"Your choice" by Daniel Martinez Martinez, Spain, & Jay Carter-Coles, UK
Short-Film
"Climate Countdown: Carbon Pricing" by Kaia Rose & Eric Mann, USA
MENA Special Award
"Before it's too late" by Ferdaous Abouhaouari, Morocco
People's Choice Award
"Can we?" by SKYROS TEAM​, Greece
Connect4Climate Special Award
East Asia and Pacific
"Roots" by Souksamlan  Laladeth , Laos
Latin America & the Caribbean
"The Game" by Rafael Altamira, Mexico
South Asia
"Armour" by Sanyog  Mohite, India
Sub-Saharan Africa
"Beatrice" by Sydelle Willow Smith, South Africa
Music Video
"Everybody Knows" by Jeremih Oyugi, Kenya
Cinematography
"Eternal Summer " by Benjamin Pfohl , Germany
Sound Edit
"How to cook the world" by Idan Elkabetz, Israel
Landscape Visuals
"Paradise Melting" by Bilal Ahmed, Pakistan
Video Edit
"Hayibo Climate" by Craig Charnock, South Africa
Education Video
"Coral Bleaching: The Story of Frank the Coral " by Tullio Rossi , Italy
Animation Video
"The City" by Breech Asher Harani, Philippines
Documentary
"Nebeday, the bio-coal" by Maylis Mercat, France