After the successful opening day of the #All4TheGreen week, which concluded with the impressive concert of Ezio Bosso in Piazza Maggiore, with a clear message asking the audience for climate action underlying the importance of the environment, day two kicked off with a discussion between a network of Italian universities and G7 delegates for sustainable development.
The day was filled with interviews with distinguished speakers, including Rossella Muroni, President of LegAmbiente, Lamberto Mancini, Director General of Touring Club Italian, and engaging dialogues between the Italian Environment Minister Gian Luca Galletti and master's students from IULM University of Milan. 
Rossella Muroni from LegAmbiente talked about the importance of raising awareness on climate change claiming that this issue is everybody's responsibility. Muroni also stressed that innovation and green technology can play a role in the transition to a more sustainable world.

Lamberto Mancini explained how the theme of sustainability is at the core of Touring Club Italia. Why? Thanks to the action taken by Touring Club Italia of carefully mapping the Italian territory and putting road signs across the country, they are attributing value to the Italian countryside and delivering an enriched and sustainable environment to future generations.

The interviews were rounded up with an engaging discussion between Gian Luca Galletti, Italian Environmental Minister, and the master's students from IULM University of Milan about the role of Italy as a leading player in the action against climate change, not only as the host country for the G7 Environment but also serving as a country model for other international players. The Minister informed that Italy invested 11 billion euros over the past three years in renewable energy. "We truly believe that in today's economy, profits go side by side with sustainable business solutions". 

Last but not least, Piazza Maggiore once again became the closing stage of the All4TheGreen day with the screening of the inspiring documentary Racing Extinction, by the director Louie Psihoyos.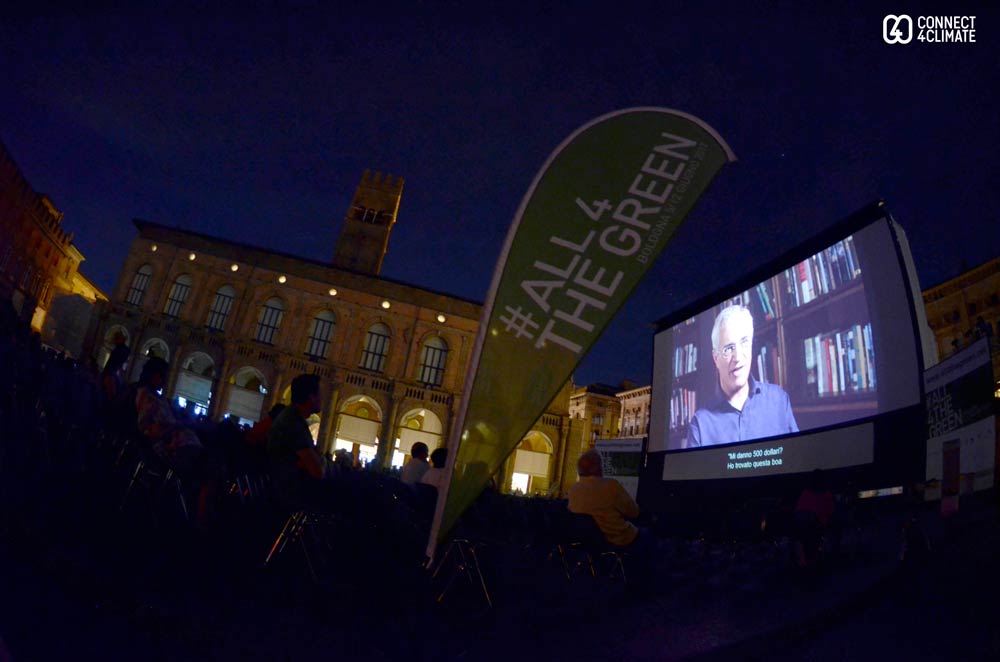 Racing Extinction, directed by Louie Psihoyos, projected on the biggest outdoor screen in Europe powered by solar energy on June 6. Photo Credits: Max Thabiso Edkins/Connect4Climate
Spectators had the unique opportunity to enjoy a special edition of the documentary, with a brand-new ending using the
projections created by Connect4Climate
for the 2015/2016 Jubilee of the Vatican in order to stress the importance of taking action against climate.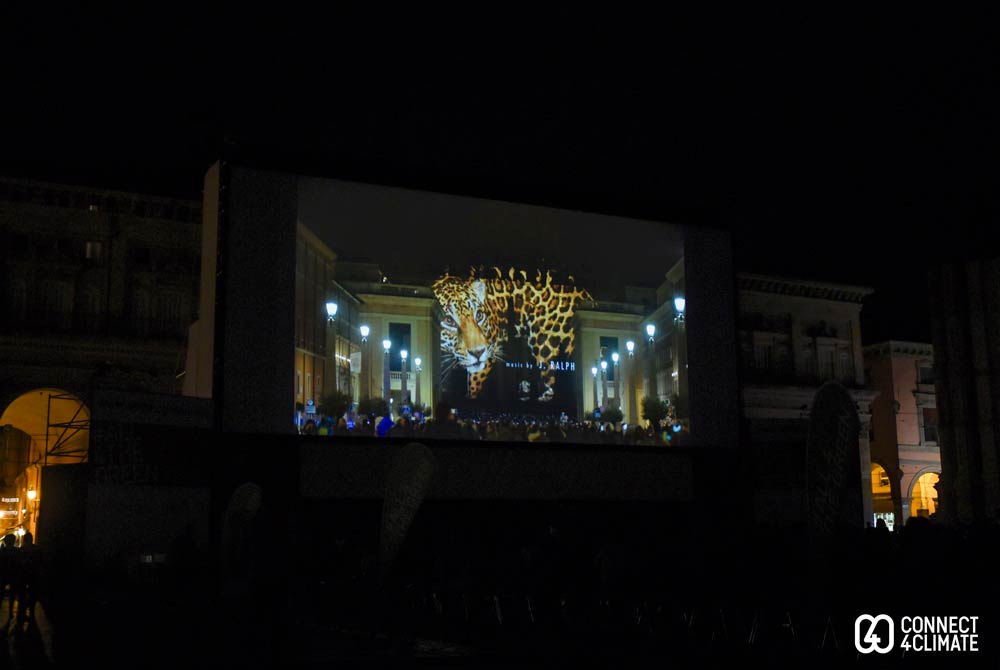 Recap of the breathtaking art projection on St. Peter's Basilica, Vatican, for the 2015/2016 Jubilee of the Vatican. Photo Credits: Riccardo Savi/Connect4Climate
---
You may be interested in reading the following: