+46 000 users visited Connect4Climate's website last year, representing an increase of nearly 90% in the website traffic compared to the same period of the previous year. Connect4Climate's different initiatives (Film4Climate, Sport4Climate, Youth4Climate, …), activities, competitions and events managed to bring in visitors from all over the world:
5 Continents. 211 Countries. 5278 Cities.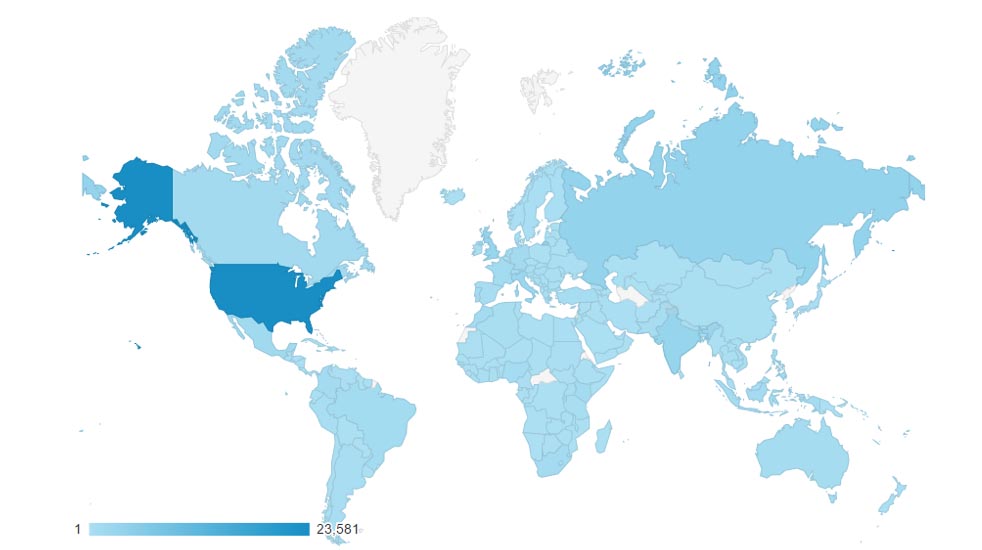 Analyzing Connect4Climate's website statistics, it is possible to retrieve information regarding the website traffic data. This achieves a grand total +200 000 page views, representing an average of 2/3 pages per session. These are the highest numbers ever registered, and the redesign of the official website on March 2016, clearly had a great effect on boosting the outcome.
Communicating climate change and accelerating real world solutions through partnerships, competitions, events, and knowledge sharing – that's the mission of the program which reaches people all around the world, with citizens of the United States, Russia and India as the main visitors of the website.
The Film4Climate Global Video Competition – Connect4Climate's recent flagship contest – single handedly brought in more than 17,000 visitors, making it a truly impactful global event.
A Special thank you to Sapient Corporation for developing and redesigning the new Connect4Climate website.