Young people comprise a massive demographic—around 1.2 billion people aged between 15-24 live across the globe today—and climate change is an existential threat to their future. For over a decade, the C4C team has committed itself to spotlighting young peoples' stories within institutional arenas and empowering them to drive change, advance climate solutions, and become an integral part of the new climate economy.
While a focus on youth underpins all of C4C's work, many of our events and activations have the express purpose of amplifying the work and stories of young climate champions. Explore our engagement with youth in the sections below, and consider getting involved yourself!
Youth4Climate Summit
In 2021, C4C was proud to support the landmark Youth4Climate: Driving Ambition summit in Milan, Italy, which convened almost 400 young climate leaders just before Pre-COP26 to develop the Youth4Climate Manifesto and present it to world leaders. The Manifesto is an ambitious blueprint for action, laying out specific recommendations and demands for policymakers and other stakeholders across four thematic areas of climate policy.
At COP26, Italy announced that the Youth4Climate summit would be an annual event moving forward. The Connect4Climate team is excited to continue its partnership with Italy's Ministry for Ecological Transition and keep amplifying the work of the Youth4Climate participants.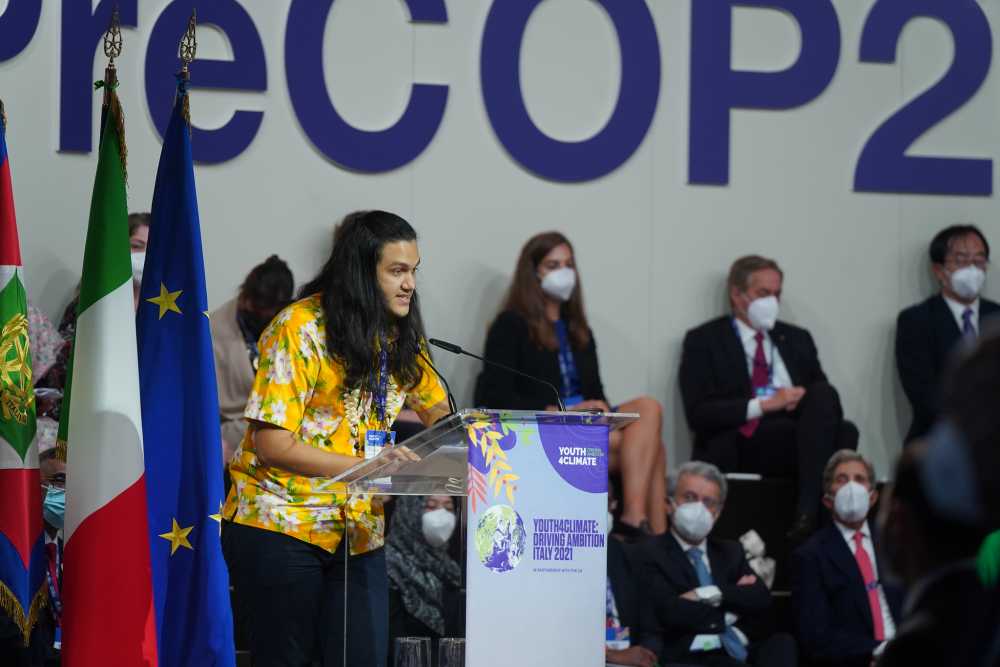 Youth Takeovers
Our #YouthTakeover initiative gives communications students from all over the world the unique opportunity to take control of Connect4Climate's social media channels for the duration of key climate events, covering the goings-on through the lenses of their own lived experiences of climate change. In previous years, we've put on in-person takeovers in diverse locations including Singapore, Bangkok, Madrid, and New York City.
In 2021, we have hosted virtual Youth Takeovers of Latin American & Caribbean Climate Week and Innovate4Climate, selecting as participants young people from Peru, Cuba, Ghana, Canada, and beyond. Keep your eyes on our Twitter and Instagram for more exciting youth-led content!
Youth-Led Climate Solutions
Check out our selection of video profiles to learn firsthand how young climate leaders are advancing solutions in their communities, from planting trees and picking up trash to starting their own businesses and pursuing careers in international climate negotiations.