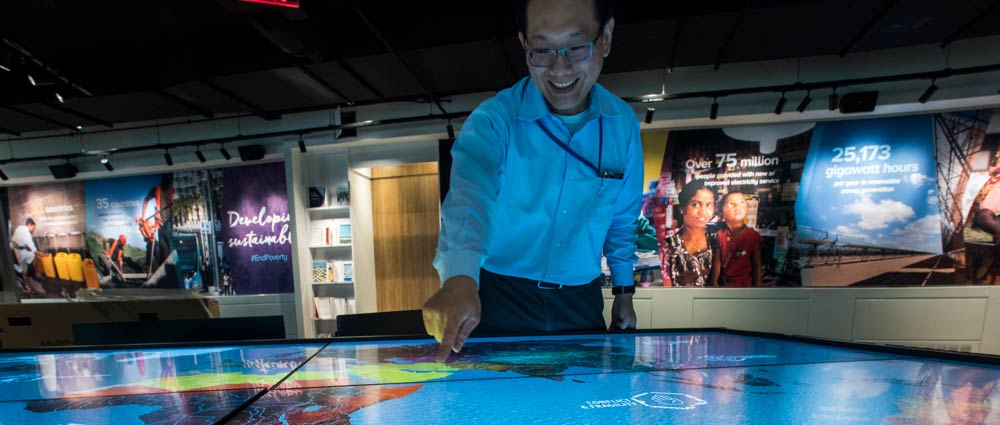 The Tech4Climate initiative highlights how technology and innovation can be a powerful ally to find solutions to curb climate change and foster a more sustainable world.
Multiple technological innovations have outbroken helping us to find new methods and practices to shift our world towards a more sustainable place to live. Connect4Climate has partnered with numerous worldwide initiatives and actions to showcase the best of what technology can do to fight climate change - along with the other 16
Sustainable Development Goals
(SDGs).
At the same time, Tech4Climate also aims to adopt inclusive trends to communicate climate change on a global scale. Virtual Reality, Augmented Reality, and others, can be terrific tools that play a decisive role in developing compelling, inspiring ways to take on the global climate crisis. These new technologies impact the way we see the world, show us realities we may be not aware of - it has a tremendous impact on perspective, affecting behavior and contributing to making actualities, such as extreme poverty, refugee crises, and climate change, more realistic to all. 
Web Summit
Web Summit
- 'Where the tech world meets' - started as a simple idea in 2010: Let's connect the technology community with all industries, both old and new. 
Since 2017, Lisbon, Portugal, has been the center of innovation and technology, hosting the world's most influential policymakers and heads of state, biggest sports stars and cultural icons among the 60,000 attendees for last year's edition, alongside the CEOs and founders of tech's most influential companies.
Connect4Climate received an official invitation to participate at the 2017 Web Summit. Max Edkins, Acting Manager, Connect4Climate, was the Master of Ceremony of the all-day event at the Planet:tech stage.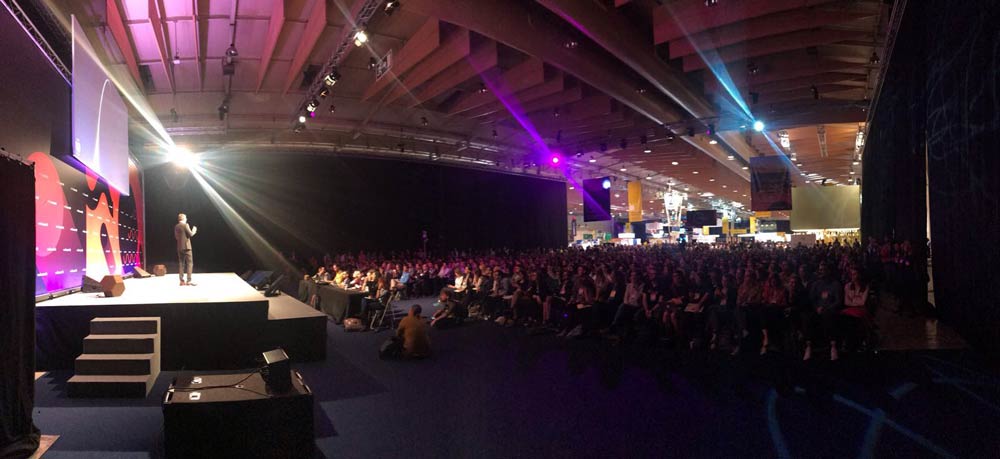 Planet:tech stage, Web Summit 2017, Lisbon, Portugal. Photo Credits: Max Edkins/Connect4Climate
Planet:tech stage provided a global meeting place for technology and the environment. It managed to bring together the world's most innovative startups, business giants, influencers and controversial voices from the fields of sustainability, green and environmental tech, energy efficiency and clean tech to showcase solutions to our planet's most pressing problems including climate change and pollution. Sessions examined the economic and social opportunities stemming from sustainability and green tech and set the agenda for future action.
Hack4Climate
Climate change is the world's biggest challenge. Blockchain holds disruptive innovation potential. Hack4Climate brings the two together.
Hack4Climate
is brought to you as part of the Climate Ledger Initiative (
CLI
), a multistakeholder initiative supported by Governments and innovation agencies, focused on research and innovation at the intersection of climate and DLT (Distributed Ledger Technology).
The video below sums up what happened during, and the outcomes of the four-day Climate/Blockchain hackathon event held at COP23 in Bonn, Germany:
Disruptive Technology for Development Forum
President Jim Yong Kim, World Bank CEO Kristalina Georgieva, IFC CEO Philippe Le Houérou, MIGA CEO Keiko Honda and Managing Director and WBG Chief Administrative Officer Shaolin Yang joined moderator Mark Thompson to share what they think the World Bank Group's role should be helping countries take advantage of technology for development.