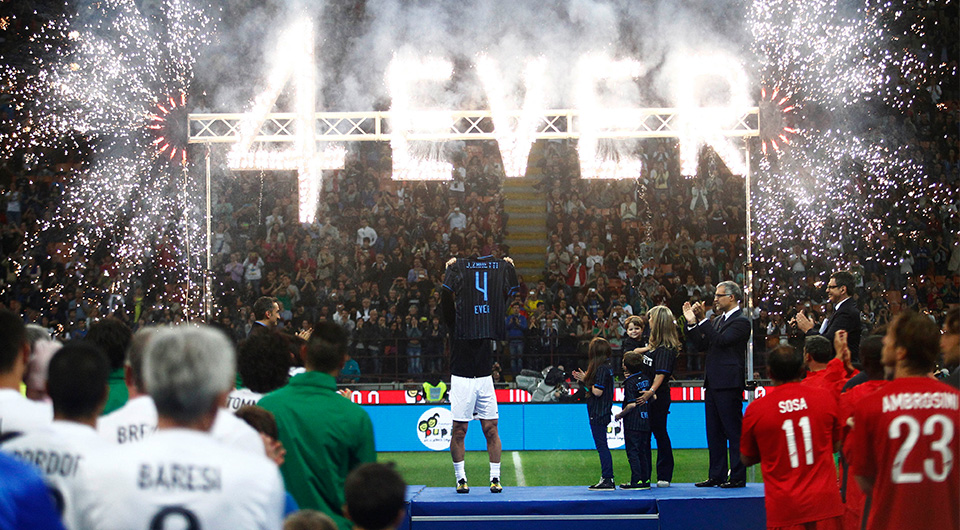 Connect4Climate was proud to support the Match for Expo, a game that pitted the best present and recent-past players in a historic football match held in Milan this week. Internationally renowned footballer Javier Zanetti lent his leadership to the match, which was attended by more than 35,000 spectators, and opened the Milan Expo 2015, the world's fair that will focus on "Feeding the Planet" and showcase global culture and technology.
Proceeds benefit the Fondazione PUPI, an organization Zanetti and his wife, Paula, founded to protect the rights of children and teenagers in his hometown of Buenos Aires, Argentina. Zanetti is currently the captain and Vice President of the F.C. Internazionale Milano football team, and recently appointed Expo Milano Ambassador.
Connect4Climate took the opportunity to talk with some of the participating players about climate change and our Sport4Climate initiative. See what Luis Figo, Cristian Ledesma, Dejan Stankovic, Damiano Tommasi and Paolo Cannavaro had to say below.

Match for Expo
Match for Expo. Photo credit: Zanetti & Friends / TVN Media Group