Earlier this month, per annual tradition, the D&AD New Blood Awards spotlit the best of the best in student creative marketing pitches, awarding D&AD's signature Wood, Graphite, Yellow, Black and White Pencil trophies to the most persuasive respondents to a number of briefs put forward by a diverse array of companies and organizations looking to energize their respective target audiences in novel ways.
One of these briefs, entitled "Cheer on the Planet," came from Connect4Climate. It requested from young creatives concepts for a brand-new #Sport4Climate guerrilla marketing campaign that would harness the reach and influence of sports to drive #ClimateAction around the world. This was Connect4Climate's second year partnering with D&AD on the New Blood Awards, and the C4C team—representatives of which aided in the judging process—was very impressed at the results!
Of the ten finalists in the "Cheer on the Planet" category, five were awarded Wood Pencils, four Graphite Pencils, and one a prestigious Yellow Pencil, reflective of true excellence in responsiveness to the prompt, creative execution, and concept clarity.
Without further ado, here are the winning pitches! Get more information on each from the D&AD website by following the links. A huge congrats from all of us at Connect4Climate to each of these triumphant teams, who not only met the challenge of developing a #Sport4Climate campaign from scratch but exceeded our every expectation.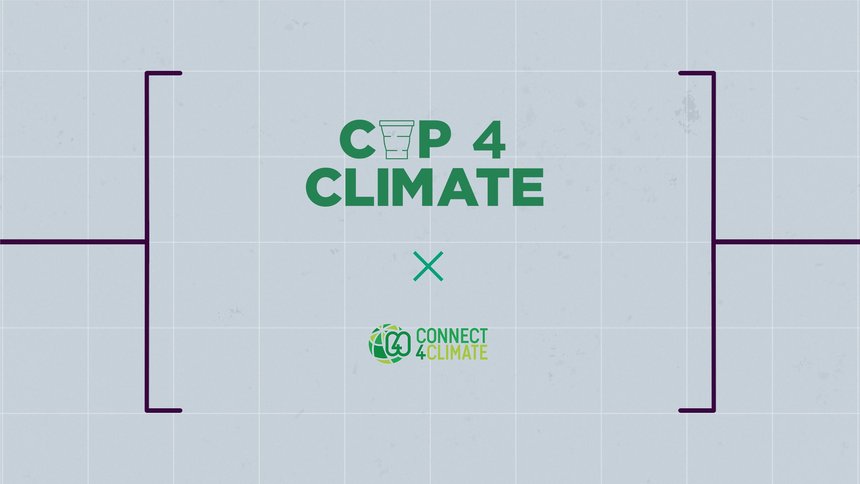 Earning a coveted Yellow Pencil was the Danish team behind Cup4Climate, composed of Mathilde Stausholm, Magnus Rosleff, Anders Rosenvinge, Cecilie Timm, and Alberte Wanting. This team saw a valuable opportunity in the disconnect between football arenas' prodigious plastic waste and the fact that 86% of fans support reusable cups. Their response? A foldable, reusable cup which bears a barcode and doubles as a season ticket! This crafty idea would offer the biggest consumers of single-use cups each season a very welcome alternative and turn them into role models for other fans to emulate.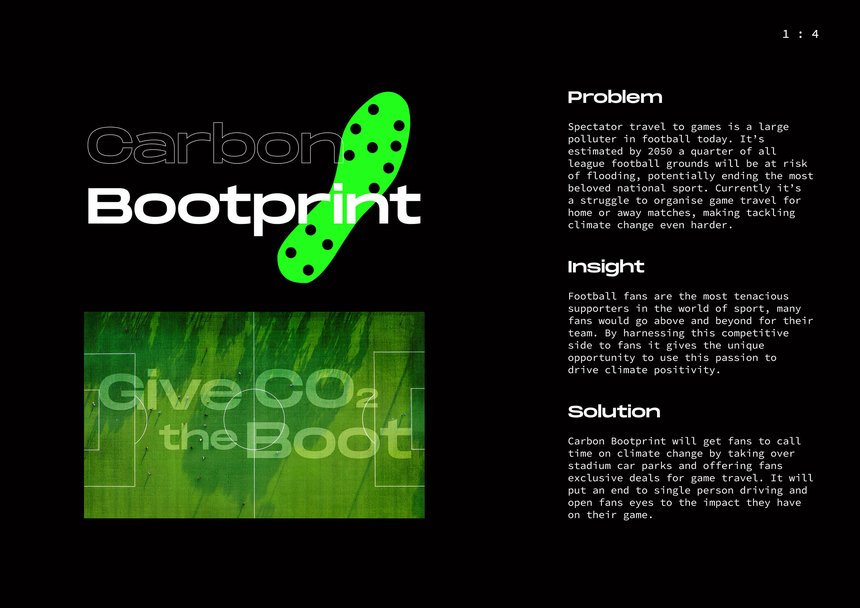 Carbon Bootprint (Graphite Pencil)
Carbon Bootprint, pitched by the UK's Jaz Samuels, also tackled the environmental impacts of football fans, but focused on their travel rather than their experience at the stadium. Harnessing the competitive nature of football enthusiasts, Samuels's idea was to create a platform where fans could plan out their travel to stadiums around their world while vying to cut back on carbon emissions as much as possible. A special leaderboard would spotlight those fans who were traveling the most efficiently, spreading climate positivity and driving concrete action.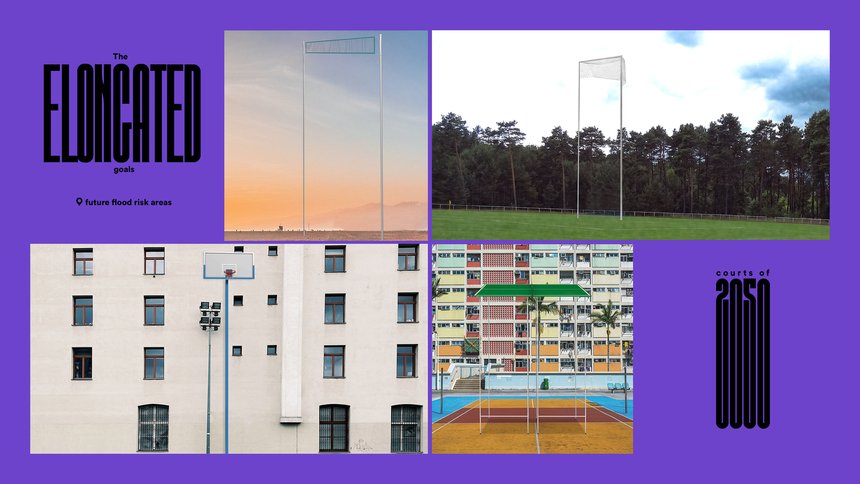 Courts of 2050 (Graphite Pencil)
Rather than home in on a specific sport, Germany's Courts of 2050 team, composed of Yani Gabriel and Shlomo Genchin, came up with a striking way to signal the need for climate action across multiple sporting contexts. Their pitch: to increase the heights of goals, hoops, nets, and more to an extreme degree so as reflect anticipated sea level rise by 2050, making the sports in question (soccer, basketball, tennis, etc.) impossible for visitors to play and driving home the point that sports *are* increasingly impossible to play due to the climate change-driven flooding of playing surfaces. Each of the stylized, unusable playing areas in the campaign would direct visitors via QR code to a petition urging major sporting venues to embrace sustainable energy.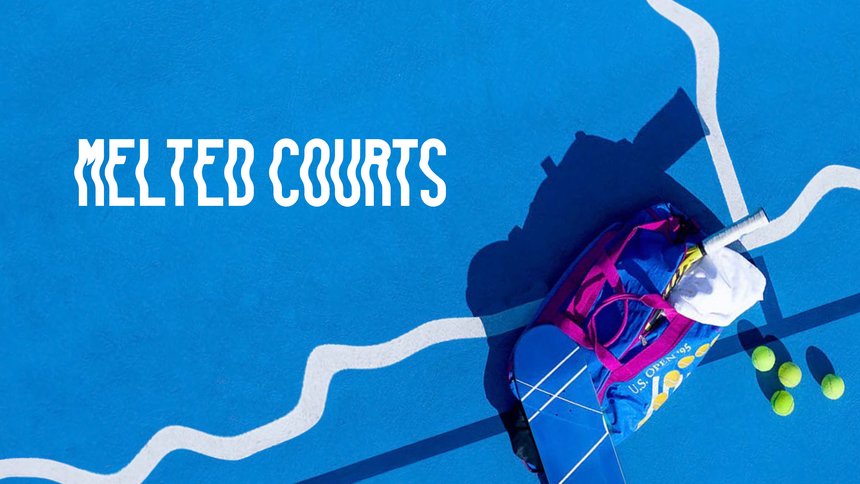 Melted Courts (Graphite Pencil)
The Melted Courts team also thought up a clever way to subvert sports lovers' expectations while communicating a powerful idea. A Spanish team composed of Carol Benito and Jara Dichas, Melted Courts pitched a series of high-profile tennis matches to be played on "melted courts" with squiggly sidelines, baselines, and service lines. The comedy would carry a serious message, as unprecedented heat waves around the world are actively causing roads to melt and could imperil sports like tennis in the years ahead. What better place for the first melted court match than at the Indian Wells in Palm Springs, California, home to the prestigious and prodigiously hot BNP Paribas Open.

Resurrected Nets (Graphite Pencil)
Where Melted Courts used lines to get its message across, another Spanish team, Resurrected Nets (Leire Jauregibeitia, Maritim Braz, and Leandro de Torres), saw a brilliant opportunity in nets—specifically those used in Summer Olympic sports such as basketball, volleyball, and, yes, tennis. Their pitch: a partnership with the Tokyo Olympics Games that would see the official Olympic nets made from discarded fishing netting recovered from the ocean. These fishing nets are notoriously harmful to marine ecosystems, ensnaring animals and spreading insidious microplastics throughout the water. The campaign would thus shine a light on the urgent need for humanity to respect our oceans and undo the damage we've done through the empowering lens of the Olympic Games.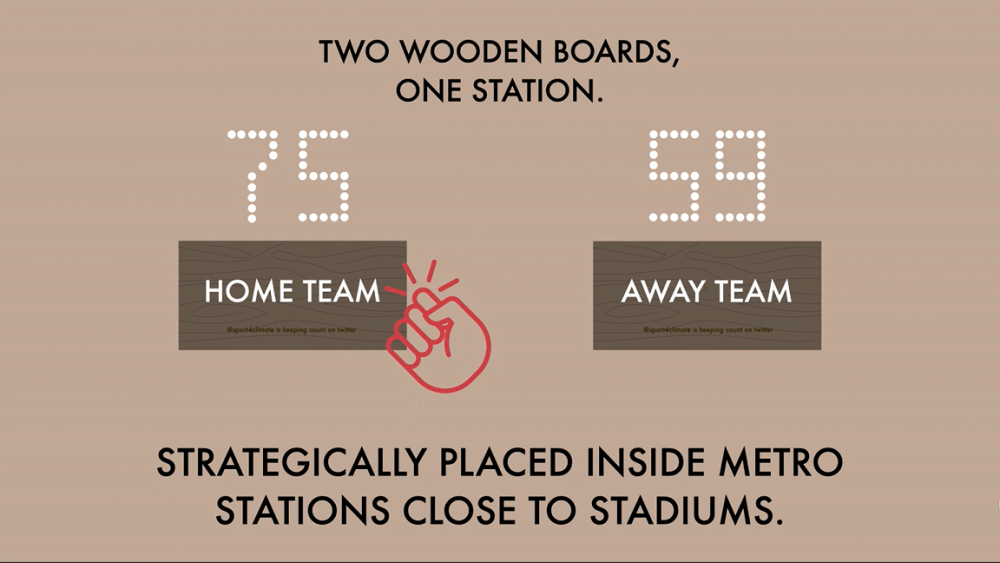 Aptly earning a Wood Pencil, Knock on Wood, a Swedish squad composed of Mimmi Onsum, Alexandra Blanco, Elsa Henriksson, and Julia Ådemo, offered a fun strategy for tapping into sports fans' ritualistic tendencies to an eco-friendly end. Their idea? Installing HOME and AWAY blocks of wood for metro riders to knock on for good luck on the days of important sporting events. An electronic counter would keep track of which team was "winning" in knocks ahead of each game—data that could be shared on social media to drum up additional engagement. This amusing activity would encourage fans to take the subway to their games instead of driving, leading in the long run to big-time savings on carbon emissions.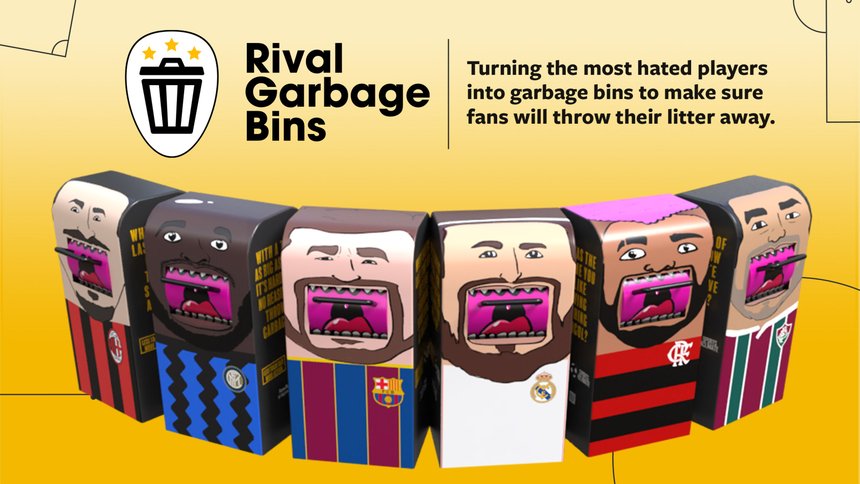 Rival Garbage Bins (Wood Pencil)
Portugal's Rival Garbage Bins team, made up of Alessandra Soler, Victor Mattoni, and Carlos Chaveiro, also found an innovative way to turn a potentially negative quality of sports fans into an asset for the planet. When things get heated at the arena, aggressive fans wanting to stick it to the other side are often known to throw food, trays, and other trash, solving nothing, wasting valuable materials, and creating a mess for others to clean up. The Rival Garbage Bins concept seeks to channel fan anger in the other direction, towards orderly waste disposal. How? By surrounding the stadiums with trash cans styled as avatars of various well-hated players from both sides! This way fans can get the petty satisfaction of stuffing their trash down the throat of a player from the other team while not actually hurting anyone and doing the responsible thing for the planet and the stadium staff.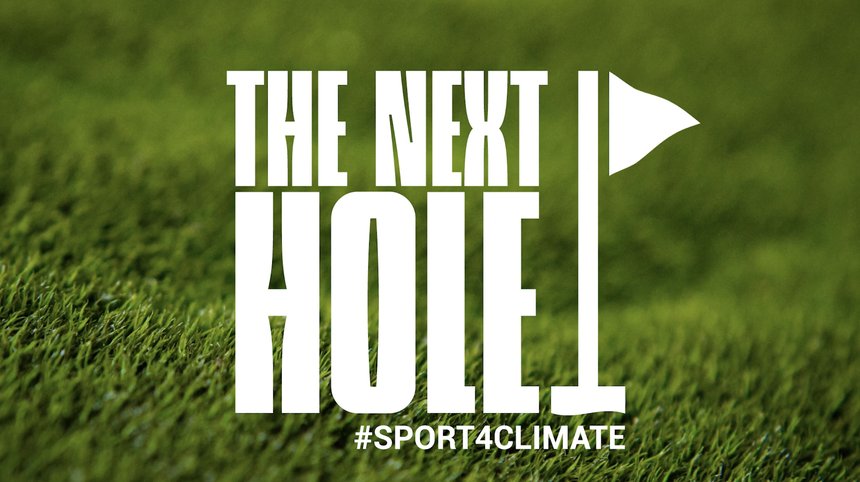 The Next Hole, a concept developed by Belgium's Inès Godyn, Chloé Soares, and Lea Bissiau, was the only winning proposal to tackle the sport of golf, whose existence as we know it could be threatened in the coming years by rising sea levels and erosion at some of the world's most iconic courses. Fully 20% of the courses in Scotland are susceptible to this damage, a stat which gave the Next Hole team its idea: to add a "19th hole" to the high-profile Aberdeen Scottish open that is out of players' reach and visible off in the sea from the 18th. Consumed by the water, this 19th hole will act as a powerful illustration of the changes we can expect if we allow sea levels to continue their relentless rise.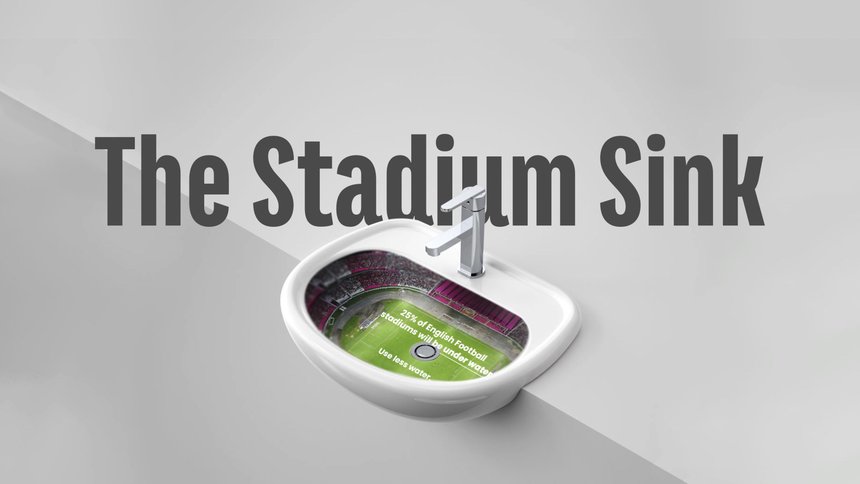 The Stadium Sink (Wood Pencil)
Another winner that pitched a highly evocative image of flooding for fans to chew on was the Stadium Sink team. Submitting from Denmark, Len The Nguyen and Magnus Søby seized on an opportunity to engage stadium-goers in an unlikely venue: the restroom. Their concept: apply custom-made stickers to the basins of the sinks in football stadium WCs such that they resemble microcosms of the arenas themselves. As fans around the UK wash their hands, they'll be treated to an alarming visual of a beloved stadium "flooding." Wasted water means more energy wasted on water treatment, which means more climate impact and more flooded stadiums. The beauty of the Stadium Sink proposal is that it distills this causal sequence into a very simple, actionable message: if you waste water at the sink, you're doing damage to your favorite sporting venues.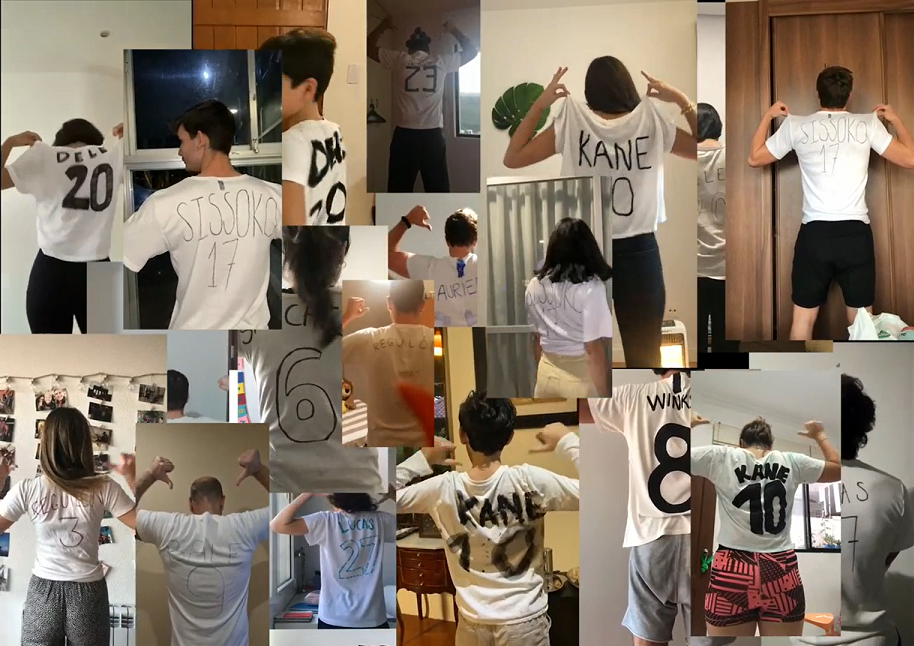 To Care Is to Do (Wood Pencil)
Last but certainly not least: the Wood Pencil-winning To Care Is To Do team, composed of Spaniards Leticia Díaz Tamayo and Beatriz Zambrano Holguín. Bringing some #Fashion4Climate flavor to our #Sport4Climate challenge, To Care Is Do zeroed in on the thousands and thousands of liters of water spent every year to produce official football club t-shirts for fan purchase at merch stands. The team pitched a partnership with London's Tottenham Hotspur FC in which Tottenham would renounce the concept of official club t-shirts and instead encourage fans to make their own by simply taking a black marker to existing plain white tees, adding the name and number of whoever their favorite player may be. The players themselves would mark up plain white tees to serve as examples. If everyone embraced this casual and fun approach to team support, London's waste water footprint would be reduced drastically, and other FCs would be encouraged to follow Tottenham's sustainable example.
- - -
As you can see, the breadth of creativity the Connect4Climate team got to see this year from the D&AD New Blood entrants was truly inspiring. We look forward to following the journeys of all of these brilliant young climate communicators, and working with them where we can, in the years ahead.