February 24, 2018 (All day) to February 26, 2018 (All day)

To mark 30 years of mobilizing climate science, to celebrate the
IPCC
achievement and debate what needs to be done going forward, a series of events under the
All4TheGreen umbrella
and organized by
Connect4Climate
, will be presented in Bologna at the oldest university in Europe, on Monday, February 26th, with internationally renowned scientists, government representatives, academics and IPCC leaders all present. 

If you are in Bologna, please join us for a day-long discussion highlighting the work of the Intergovernmental Panel on Climate Change (IPCC) on its 30th Anniversary.

Saturday, February 24

7:45 pm: Special screening of "Viaje a los pueblos fumigados" and discussion with Director Fernando Solanas - 
@fernandosolanas


​  
Event to take place at 
Sala Officinema/Mastroianni​, Cinema Lumière - 
Piazzetta Pier Paolo Pasolini (entrance located in via Azzo Gardino, 65)

Monday, February 26


​  Events to take place at 
Aula Absidale di Santa Lucia, Alma Mater Studiorum – Universita' di Bologna
, Via de' Chiari, 25a

9:30-10:30 am: Registration


​  
Gian Luca Galletti
, Italian Minister for the Environment, Land and Sea, Italy -
@glgalletti
&
@minambienteIT


​  
Francesco Ubertini
, Rector, Alma Mater Studiorum, Università di Bologna


​  
Hoesung Lee
, Chair, IPCC -
@IPCC_CH


​  
Ibrahim Thiaw
, Deputy Executive Director, UNEP -
@ibrahimthiaw
& 
@UNEP

Photo Credits: Dany Oliveira / Connect4Climate


​  
Moderator:
Elisabeth Mealey
, Climate Change Communications Adviser, The World Bank Group -
@emealey
& 
@WorldBank


​  
Anna Arzhanova
, President, World Underwater Sports Federation (CMAS) -
@anna_arzhanova


​  
Deo Saran
, Fiji's Ambassador to the Kingdom of Belgium, Permanent Representative to the European Union and Special Envoy to UNFCCC


​  
Jonathan Lynn
, Head of Communications and Media Relations, IPCC -
@jonathanlynn
& 
@IPCC_CH

1:00-2:30 pm: Lunch Break


​  
Moderator: John Vidal
, Environmental Editor, The Guardian -
@john_vidal
& 
@guardian


​  
Francesco La Camera
, Director General, Ministry for the Environment, Land and Sea, Italy -
@flacamera
& 
@minambienteIT


​  
Stefan Uhlenbrook
, Coordinator, World Water Assessment Programme (WWAP) - 
@UNESCO


​  
Donatella Bianchi
, President, WWF Italy -
@donabianchi1
& 
@WWFitalia


​  
Myles Allen
, Professor of Geosystem Science, Environmental Change Institute - School of Geography and the Environment and Department of Physics, University of Oxford -
@UniofOxford


​  
Zitouni Ould-Dada
, Deputy Director, Climate and Environment Division, FAO -
@FAOnews

Packed room for All4TheGreen. Photo Credits: Dany Oliveira / Connect4Climate


​  
Moderator:
Antonio Navarra
, President, CMCC Foundation -
@CmccClimate


​  
Youba Sokona
, Vice Chair, IPCC -
@IPCC_CH


​  
Carlo Carraro
, Chair, European Association of Environmental and Resource Economists (EAERE) -
@ccarraro_unive


​  
Nadia Pinardi
, Co-Chair, JCOMM 


​  
Sandro Fuzzi
- CNR-ISAC -
@Cimone_CNR


​  
Andrea Segré
, President, Edmund Mach Foundation -
@andrea_segre
& 
@Fondazione_Mach


​  
Alessandro Salvini
, Full Professor, Department of Engineering, Roma Tre University -
@UnivRoma3


​  
Alex Braga
, Artist -
@alexbraga610


​  
Connect4Climate
with the students of "
Rondine - Cittadella della Pace
"


​  
Abdalah Mokssit
, Secretary, IPCC - 
@IPCC_CH

  6:15-7:15 pm: Artistic Performance "Cracking Danilo Rea"  



​  Danilo Rea @daniloreapress & Alex Braga @alexbraga610
Watch a sneak peak of the artistic performance
Participants & Speakers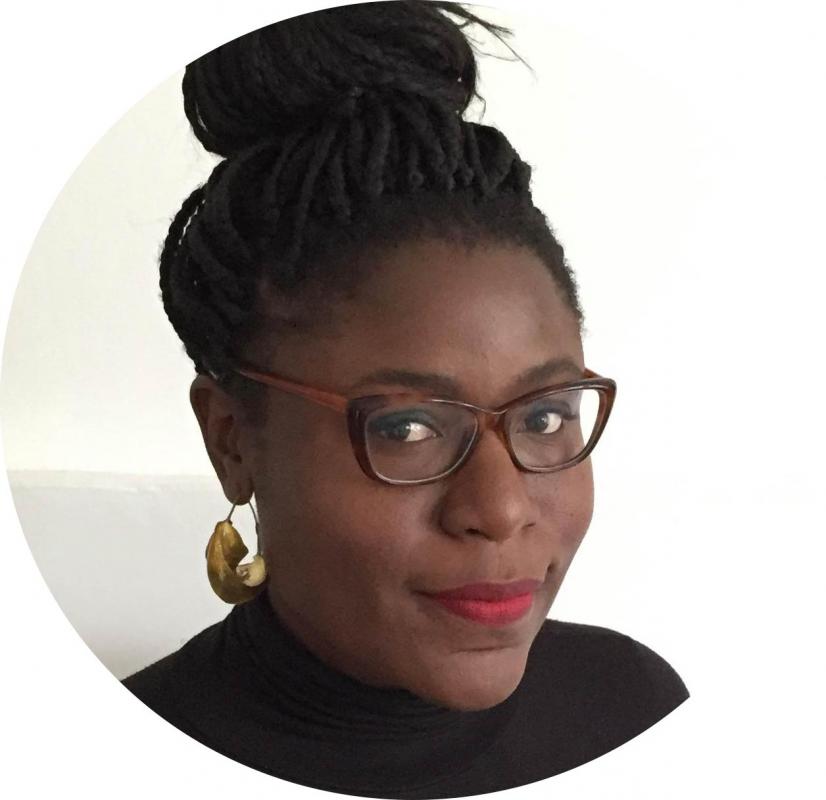 Eliza Anyangwe

 is a Cameroon-born, London-based writer and founder of The Nzinga Effect, a media organisation focused on telling the stories of women across Africa and the diaspora, and supporting other organisations to tell better stories. Before going freelance in November 2014, Eliza ran the Global Development Professionals Network, a Guardian community for humanitarians and aid workers. As a freelance journalist she has written for The Guardian, CNN Africa, and Open Democracy, and appeared on Newsnight, BBC World Service, PRI's The World, and TRT World, among others. As a moderator, she has worked for a diverse range of other organisations including Dell, the Stockholm International Water Institute, UN Ecosoc, the Government of Belgium, WTO, the International Trade Centre, RSPO and the Eat Forum. Eliza is a guest lecturer on the international relations and communications programme at IULM in Milan, and is a fellow of the Royal Society for the Arts.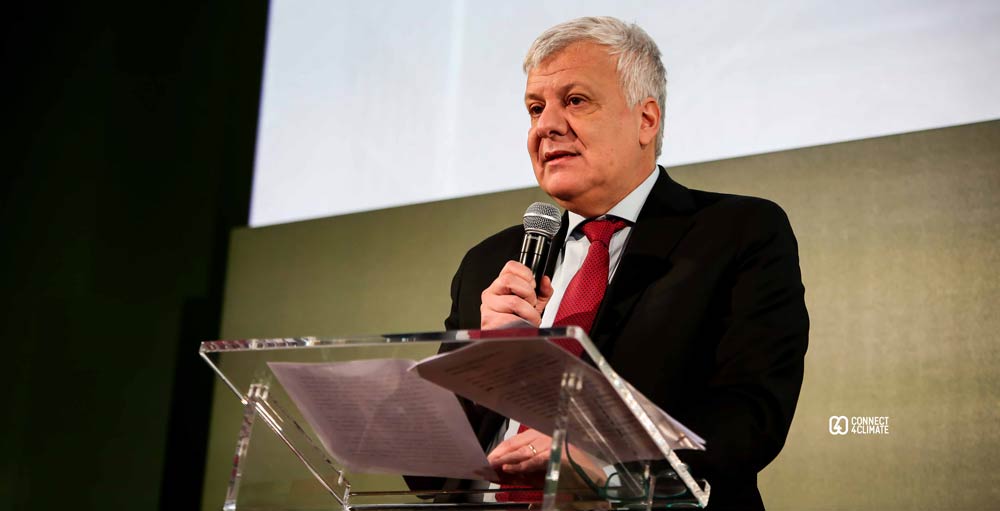 Gian Luca Galletti was born in 1961 and is married with four children. He graduated in Economics at the University of Bologna. He began his political activity as City Councilor, at the Bologna Municipality, from 1990, assuming also in the role of Budget Councilor, responsible for Economic Planning, Revenues and Assets, Corporate Structures and Privatizations, from July 1999 to June 2004, up to the role of Regional Councilor in the Emilia-Romagna Region Legislative Assembly, from May 2005 to April 2006. During the 15th and 16th Legislature from 2006 to 2008 and 2013 he was member of the Parliament with roles in the special commission for the Examination of Bills Conversion Law Decrees, in the Parliamentary Commission for the Legislation Simplification and in the Commission for the implementation of Fiscal Federalism. Finally on May 2013 he has been appointed Undersecretary of State for Education, University and Research. From February 2014 to today, under the Governments M. Renzi – P. Gentiloni he has been appointed Minister of the Environment, Land and Sea.

Francesco Ubertini: Graduated in Civil Engineering at the University of Bologna, where he was subsequently awarded a PhD in Structural Mechanics. Since 2007 he has been Full Professor of Mechanics of Solids and Structures in the School of Architecture and Engineering of the Alma Mater Studiorum - University of Bologna. He was head of the Department of Structural, Transport, Hydraulic, Survey and Territory Engineering (DISTART) from 2007 to 2010 and of the Department of Civil, Chemical, Environmental and Materials Engineering (DICAM) from 2010 to 2015. Since 2015 he has been a member of the Academy of Sciences of the Institute of Bologna, the President of the Federico Zeri Foundation and is a member of the Observatory of the Magna Charta Universitatum Council for the period 2016-2020. In July 2015 he was elected Rector of the University of Bologna, a position he has held since 1 November 2015 and will continue to hold until 2021. In May 2016 he was awarded the Thomas Hart Benton Mural Medallion by the President of Indiana University in recognition of the 50th anniversary of the Bologna Consortial Studies Program. Since 2017 is the President of the UniAdrion Network (2017-2018).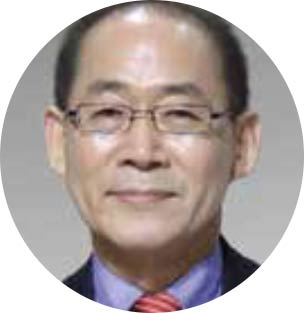 Hoesung Lee is Chair of the Intergovernmental Panel on Climate Change (IPCC), elected since October 2015, and Endowed Chair Professor at Korea University Graduate School of Energy and Environment, Seoul, Korea. His research encompasses the economics of climate change, energy and sustainable development. He is a member of the Board of Directors of the Korean Academy of Environmental Sciences, council member of the Global Green Growth Institute, and a member of the Asian Development Bank President's Advisory Board on Climate Change and Sustainable Development. Lee was the founding president of the Korea Energy Economics Institute a government agency for national energy policy development. He was Distinguished Research Fellow at the Korea Environment Institute, senior adviser to the Minister of Energy and Resources and the Minister of Environment, senior fellow at the Korea Development Institute and economist at Exxon Company USA. He served as the president of the International Association for Energy Economics, president of the Korea Resources Economics Association, member of the International Advisory Board of the Battelle-Pacific Northwest National Lab, USA, the Board of Directors of Hyundai Corporation and the Institute for Global Environmental Strategies, Japan. He was Co-Chair of the IPCC Working Group III (the socio-economic dimensions of climate change) for the Second Assessment which provided a scientific basis for the UNFCCC's Kyoto Protocol. He served as Vice-Chair of IPCC 2008-2015, and lead author and review editor for the various IPCC assessments. He has served on many national and international committees addressing climate change and energy. He received his B.A. from Seoul National University and Ph.D. in economics from Rutgers University, USA.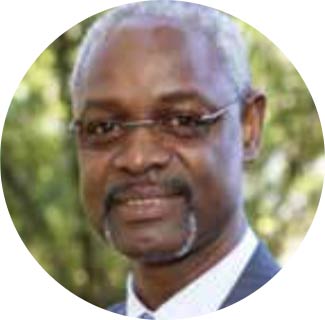 Ibrahim Thiaw is the Deputy Executive Director for the United Nations Environment Programme (UNEP) and Assistant Secretary-General of the United Nations. He has served in this position since his appointment by United Nations Secretary-General Ban Ki-moon in August 2013. Mr. Thiaw plays a critical role in providing leadership and shaping the strategic vision and direction of the organization. He provides direct oversight to the development of the programme of work and plays a critical role in the implementation of UNEP's mandate and management of the organization, as well as advancing the on-going internal performance and reform agenda. Mr. Thiaw also contributes in catalyzing UNEP's political engagement with governments and the relationship with UNEP's Governing Bodies, including the United Nations Environmental Assembly. Prior to his appointment as Deputy Executive Director, Mr. Thiaw served as the Director of UNEP's Division of Environmental Policy Implementation (DEPI). As Director for DEPI, Mr. Thiaw was responsible for conceptualizing and managing UNEP's activities in two of its core thematic areas of focus - ecosystem management; and conflicts and disasters. He also managed the adaptation component of UNEP's climate change sub-theme. Before joining UNEP in 2007, Mr. Thiaw worked as the IUCN Regional Director for West Africa and later as the Acting Director-General of IUCN. With 33 years of substantive experience in the fields of sustainable development, environmental governance and natural resource management at the national, regional and international levels, Mr. Thiaw has been successful in the development and implementation of large scale, global environmental programmes and projects and in addressing complex management and organisational challenges. Mr. Thiaw holds an advanced degree in Forestry and Forest product techniques.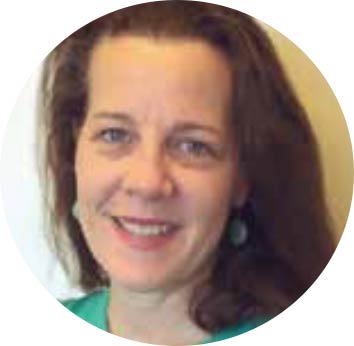 Elisabeth Mealey is the World Bank's Communications Advisor, Climate Change, based in Washington DC. She leads a team of other communications specialists highlighting the World Bank's work to reduce global greenhouse gas emissions and support countries to adapt to the increasing impacts of climate change. Before joining the World Bank in 2004, Elisabeth worked as a communications adviser to international non-government organizations, a number of government agencies, and an Australian Senator. Her career started in Australia in journalism where she specialized in environment reporting. She holds a Master of Arts (International Communications) from Macquarie University in Sydney.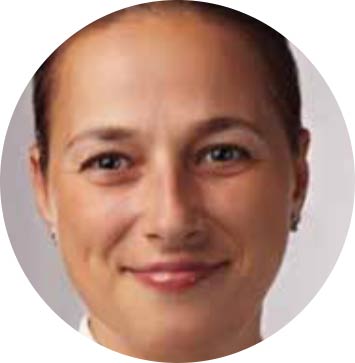 Anna Arzhanova is the President of World Underwater Federation (CMAS), Vice-President of ARISF—Association of IOC-Recognized International Sport Federations and Board Member of IWGA—International World Games Association. In the sports career Anna Arzhanova was member of the National team of shooting till 1987 Diver.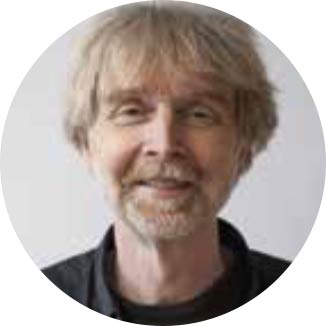 Jan S. Fuglestvedt is Research Director/Special Advisor at CICERO. He has centered his research on atmospheric chemistry and climate interactions, and modelling of atmospheric and climatic impacts of different human activities, in particular the climate impacts of the transport sectors. He has also actively contributed to research on the effects of short-lived climate forcers and their potential role in mitigation strategies. He was Lead Author in IPCC AR5 WGI, Contributing Author in WGIII and Member of the Core Writing Team for the Synthesis Report. In October 2015 Fuglestvedt was elected Vice-Chair of IPCC WGI. Fuglestvedt has been member of the Norwegian Minister of Climate and Environment's Climate Advisory Board since November 2014.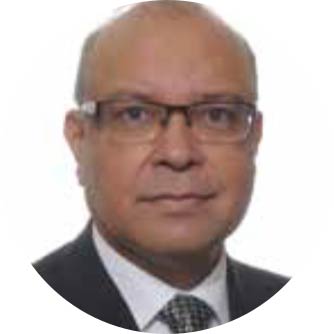 Deo Saran is Fiji's Ambassador to the Kingdom of Belgium, Permanent Representative to the European Union and Special Envoy to the UNFCCC. Ambassador Saran is a Chartered Accountant and has extensive experience in accountancy and the private sector. He graduated from the University of the South Pacific, Fiji, where he obtained a Bachelor of Arts degree in Accounting and Economics. He holds also a Company Directors Course Diploma from the Australian Institute of Company Directors. He is a Member of the Fiji Institute of Accountants, a Fellow Member of the Australian Institute of Company Directors and an Associated Fellow Member of the Australian Institute of Management. Previously, Ambassador Saran has served, amongst others, a Board Member of the Reserve Bank of Fiji, Chairman of its Audit and Governance Committees, Chief Executive Officer of the Fiji Sugar Corporation Limited and Acting Chief Executive Officer for Fiji Pine Limited. He started his career in the accountancy firm of Price Waterhouse. Ambassador Saran has been the President of the Fiji Institute of Accountants. He has served on various Boards of major professional, public and private sector organisations, such as of the Australian Institute of Company Directors, Fiji Chapter, the Stakeholder Council of the Global Reporting Initiative, Netherlands, and the Foundation for Rural Enterprise and Development, Fiji. Ambassador Saran takes keen interest in International Economics, Governance and learning about different cultures. He is an avid golfer.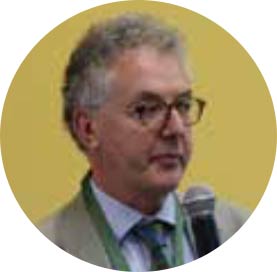 Jonathan Lynn is Head of Communications and Media Relations at the Intergovernmental Panel on Climate Change (IPCC). Before joining the IPCC in November 2011, he worked as a foreign correspondent and editor for Reuters news agency for 32 years, reporting from over 30 countries around the world. Jonathan has an MA from Cambridge University, where he studied modern languages at Clare College. He is a Fellow of the Royal Geographical Society.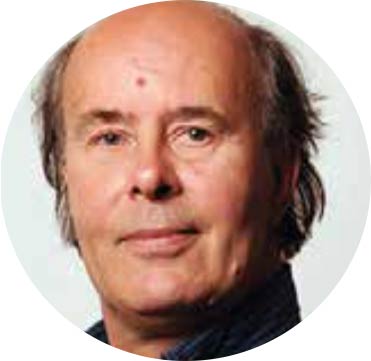 John Vidal was environment editor of the Guardian for 27 years and has reported from over 100 countries. He has won numerous international awards and is now a freelance journalist. He is the athor of McLibel, Burger Culture on Trial.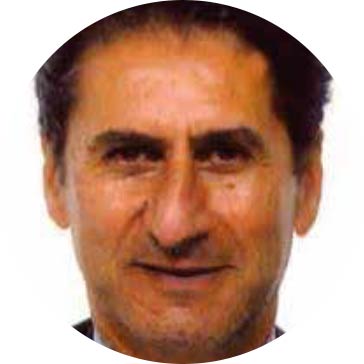 Francesco La Camera. Today he is the Director General of the Department for Sustainable Development, Environmental Damage, European Union and International Affairs. Inter alia, he has been Head of EU delegation at UN-FCCC COP 20 in Lima 2014, Head of the Italian Delegation at COP 21 in Paris 2015, COP 22 in Marrakech and COP 23 in Bonn; he is in charge of the organization of the G7 Environment 2017, under Italian Presidency; SDGs and the preparation of the National Strategy for Sustainable Development; the national dialogue on sustainable finance with UNEP. He has represented Italy in many international experts groups and councils at EU, UN-ECE, UN-CSD, UNEP, OECD. In the first part of his career, he has been an economic analyst at the Ministry of Bud-get & Planning, and a member of the Italian Environmental Impact Assessment (EIA) Commission. Within UNECE - Economic Commission for Europe - he acted as head of delegation on the negotiations concerning the Aarhus Convention (1998-2007) and the Espoo Convention (1992-2002), the Convention on the Transboundary Effects of Industrial Accidents (Helsinki 1992), the Convention on (EIA) in a Transboundary Context (Espoo 1991). From 2006 to 2008 he has taught "Sustainable Development" at the Faculty of Economy of the University of Reggio Calabria and from 2003 to 2010 he has been professor of Environmental and Land Economics at the Faculty of Engineering of University of Roma 3. He has been writing several reference books in Italy on economic and environmental assessment instruments (CBA, EIA, SEA, etc.), sustainable development, environmental and ecological economics.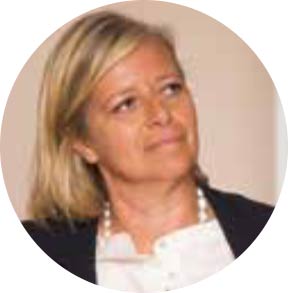 Donatella Bianchi was born in La Spezia on October 1, 1963. She has two children, Federica and Pierluca, and lives in Rome. She is a professional journalist, author and radio and television presenter. Since June 2014 she has been President of WWF Italia. Donatella began her career in journalism working for several newspapers and magazines. She then became a correspondent for the national public broadcasting company (RAI), reporting from the Azores, Yemen. Egypt, Israel, Tunisia, Canada, among other places of cultural interest, interviewing the most authoritative exponents of the international scientific and cultural scene. She worked for RAI's Regional body and for the TV channel Raitre until 1994 in a variety of different roles, such as anchor-woman for the TV news and the TGR Italia Agricoltura section, a magazine of in-depth analysis and information on the Italian agricultural world. For Radiouno she has edited several programs on environmental issues and on the innovations present in the territories. Since 1994 she has been the author and presenter of the weekly television program on RAI 1 "Linea Blu", the first Italian tv program dedicated to the culture of the sea, its preservation, its peculiarities and characteristics, its economy, its traditions, the enhancement of environments and territories. She has collaborated and collaborates with numerous newspapers, and contributed to the elaboration of the Milan Charter, produced by the Italian Government on the occasion of Expo 2015 in Milan.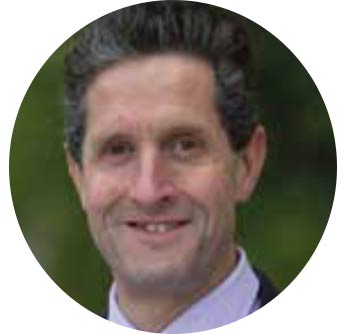 Myles Allen is Professor of Geosystem Science in the Environmental Change Institute, School of Geography and the Environment and Department of Physics, University of Oxford, and co-Director of the Oxford Martin Net Zero Carbon Investment Initiative. His research focuses on how human and natural influences on climate contribute to observed climate change and risks of extreme weather and in quantifying their implications for long-range climate forecasts. He is currently a Coordinating Lead Author on the Intergovernmental Panel on Climate Change Special Report on 1.5 degrees, having served on the IPCC's 3rd, 4th and 5th Assessments, including the Synthesis Report Core Writing Team in 2014. In 2010 he was awarded the Appleton Medal and Prize from the Institute of Physics "for his important contributions to the detection and attribution of human influence on climate and quantifying uncertainty in climate predictions."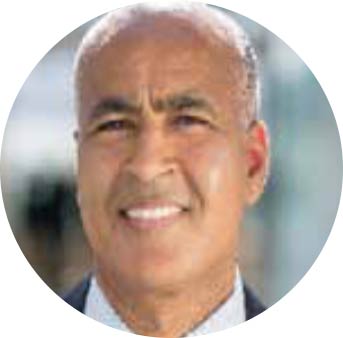 Zitouni Ould-Dada is currently Deputy Director in the Climate and Environment Division at the Food and Agriculture Organization (FAO) in Rome. Before joining FAO, he worked as Head of Technology Unit at the Economy Division of UNEP in Paris. Prior to that he worked for the British Government for 15 years holding several senior positions at Department of Energy and Climate Change; Department for Environment, Food and Rural Affairs; Food Standards Agency; Environment Agency, and Ministry of Agriculture Fisheries and Food. His 20 years international experience covers a wide range of fields including environmental policy; climate change; energy policy; environmentally sound technology; agriculture and climate change; radiation protection; animal health and welfare; and the 2030 Agenda for sustainable development.
His international responsibilities included UK Lead Negotiator on technology and Chair of climate change negotiations under the UNFCCC; Chair of IRENA's Policy and Strategy Committee; and member of the IEA Renewable Energy Working Party. Dr. Ould-Dada is renowned internationally for his diplomatic skills and effective leadership with a track record for building successful partnerships, resolving conflicts and delivering practical solutions.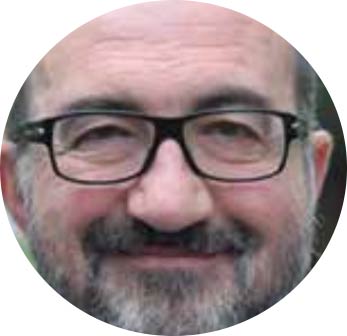 Antonio Navarra is the Director of the Environment Department at the National Institute of Geophysics and Volcanology. He is also the President of the Euro-Mediterranean Center on Climate Change and has been a member of the Consiglio Direttivo (Board of Directors) both of the National Institute of Geophysics and Volcanology and of the National Institute of Astrophysics. He's an Affiliate Scientist of the National Center for Atmospheric Research in Boulder, Colorado, and a member of the Scientific Advisory Committee of the Asia-Pacific Climate Center in South Korea. Dr. Navarra teaches in the "Climate Change Science and Management" Ph.D program at Ca' Foscari University in Venice.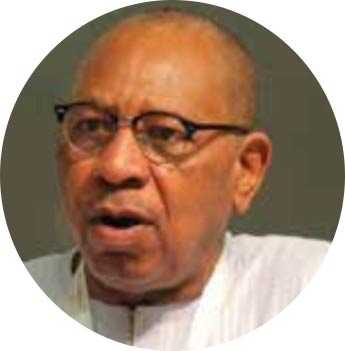 Youba Sokona was elected Vice-Chair of the Intergovernmental Panel on Climate Change (IPCC) in October 2015. Prior to this, Dr Sokona was Co-Chair of IPCC Working Group III on the mitigation of climate change for the Fifth Assessment Report after serving as a Lead Author since 1990. Dr Sokona is currently the Special Advisor for Sustainable Development at the South Centre. With over 35 years of experience addressing energy, environment and sustainable development in Africa, Dr Youba Sokona is a well-known, leading global figure. In addition to these achievements, Dr Sokona has a proven track record of organisational leadership and management, for example as Coordinator of the African Climate Policy Centre (ACPC) and as Executive Secretary of the Sahara and the Sahel Observatory (OSS). Dr Sokona's advice is highly sought after, and as such, he is affiliated with numerous boards and organisations, including as a Member of the Board for the Institute of Development Studies, Honorary Professor at the University College London (UCL), and as a Special Advisor to the African Energy Leaders Group. In short, Dr Sokona is a global figure, with deep technical knowledge, extensive policy experience and an unreserved personal commitment to African led development.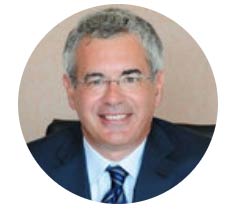 Dr. Carlo Carraro is President Emeritus and Professor of Economics at Ca' Foscari University of Venice. He holds a Ph.D. from Princeton University. He was President of the University of Venice from 2009 to 2014. He is President of the European Association of Environmental and Resour- ce Economists (EAERE) and member of the Bureau of the Intergovernmental Panel on Climate Change (IPCC). He is also Strategic Advisor of the Euro Mediterranean Centre for Climate Change (CMCC), a Fellow of the Association of Environmental and Resource Economists (AERE) and Co-Chair of the Green Growth Knowledge Platform Advisory Committee. He is President of H-Farm Education and the HforHuman Foundation. He is also Scientific Director of the Fondazione Nord Est and a Research Fellow of CEPR, London, CESifo, Munich and CEPS, Brussels. His blog is www.carlocarraro.org.

Nadia Pinardi holds a Ph.D. in Applied Physics from Harvard University, and she is associate tenure professor of Oceanography at Bologna University, Italy. Her interests range from ocean numerical modelling and forecasting to data assimilation for the physical components of the marine environment, development of the marine biogeochemical models and oil spill numerical modelling coupled to operational oceanographic forecasts. She has written more than hundred papers in peer reviewed journals on a wide range of oceanographic modelling and oceanographic data analysis subjects. Her latest research topics are the understanding of uncertainties in ocean forecasting, large scale, long term variability of the Mediterranean Sea, sea level trends and the energetics of semi-enclosed seas. She has coordinated, since the middle of the nineties, the development and implementation of operational oceanography in the Mediterranean Sea. She is now co-president of the Joint Committee for Oceanography and Marine Meteorology (JCOMM), a WMO and Unesco-IOC coordinating group for the development of operational meteo-marine and oceanographic services. Nadia Pinardi was awarded in 2007 the European Geophysical Union (EGU) Fridtjof Nansen Medal for Oceanography, in June 2008 the Roger Revelle Unesco Medal and in March 2017 the Doctor Honoris Causa from the University of Liege for her work in ocean forecasting.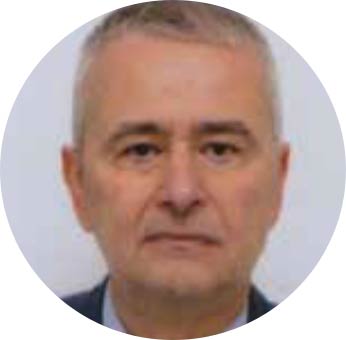 Sandro Fuzzi is Research Associate at the Institute of Atmospheric Sciences and Climate of the Italian National Research Council in Bologna. Has pioneered, at the beginning of the 80's, the field of multiphase atmospheric chemistry in Europe and his main scientific interests concern the physical and chemical processes in the Earth system and the effects of changes in the atmospheric composition on climate, ecosystems, air quality and human health. On these subjects has authored over 200 papers on international journals and books, and over 200 presentations at international meetings. Highly Cited Researcher, ranked among the top 1% most cited scientists in the field of Geosciences. Has participated to the preparation of the 4th and 5th Assessments of the Intergovernmental Panel for Climate Change (IPCC), and has recently been invited to take part in the preparation of the 6th IPCC Assessment Report. He is also engaged in the technological transfer of the scientific results in the field of environment and is President of the Cluster "Energy and Sustainable Development" of the Emilia-Romagna Region.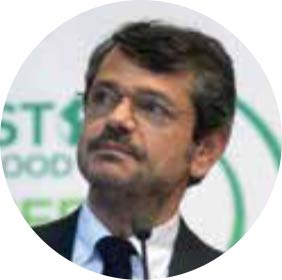 Andrea Segrè is full professor of International and Comparative Agricultural Policy at the University of Bologna and Circular Economy at the University of Trento. Founder and former president of the Last Minute Market, an academic spin off of the University of Bologna that has become a national and European excellence for the prevention and recovery of food waste. Since July 2012 he is president of the Agri-Food Centre of Bologna, where he promoted the thematic Agro-Food Park F.I.CO (Fabbrica Italiana Contadina). Since July 2017 he is president the F.I.CO Foundation for Food Education and Sustainability. In February 2015 Prof. Segrè was appointed president of the Edmund Mach Foundation in San Michele all'Adige-Trento, a leading research and teaching institution in the fields of agriculture, food and environment.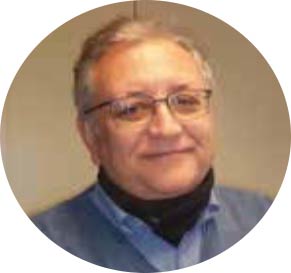 Alessandro Salvini: Laurea degree in Electrical Engineering from the University of Rome "La Sapienza". He was Assistant Professor at Roma Tre University (since 1994); Associate Professor (since 2001) and currently he is Full Professor (since 2012). Since 2001 he is the Scientific Coordinator of the Electrical Research Unit at Roma Tre University; since 2013 to 2016 he served both as coordinator of the PhD Program in Applied Electronics and Rector's Delegate for Technology Transfer. His main scientific interests are: application of artificial intelligence, soft computing and evolutionary computation to magnetic material modeling, dynamic hysteresis, photovoltaic energy conversion, optimization and inverse problems. Academic Editor of Mathematical Problems in Engineering since 2014, IEEE member; member of IEEE magnetic society; member of International Compumag Society; he is member of the International Steering Committee of OIPE (Optimization and Inverse Problems in Engineering) since 2014 and Chairman of IEEE OIPE 2016 Workshop.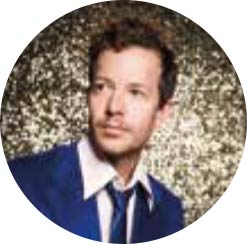 Alex Braga is a multifaceted and original artist, who wanders from performance art to conceptual art. Born in Novara in 1976, he has lived in many cities in Italy and in the United States. His work on the audiovisual scene began in 1995, focusing on Music, Radio and Television. Since 2009, his main research became conceptual art combining technology and sustainability. He has worked, among the others, with the Italian Ministry of Culture, Ministry of the Environment, IUCN, WCPA, National Geographic, Google, the american artists Starn Brothers and Paco Cao, the english band Public Service Broadcasting, the worldwide famous electronic acts John Digweed and Davide Squillace, and one of the most famous jazz piano player improviser: Danilo Rea. Braga has performed his show in some of the most prestigious art institutes in Italy, such as the National Gallery of Modern Art (GNAM) and the MAXXI, the new Museum of Contemporary Art of Rome as well as many foreigner cities such as Madrid, Paris, Barcelona, Berlin, Beirut, Valencia. In 2015 Braga won the most important italian prize for national Radios for best show of the year.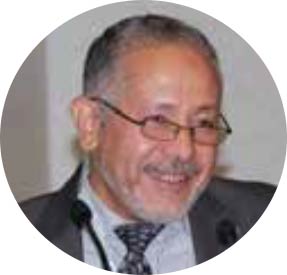 Mr. Abdalah Mokssit is the Secretary of the Intergovernmental Panel on Climate Change (IPCC). He has a long experience with the IPCC and the World Meteorological Organization (WMO). He is a former Vice-Chair of IPCC Working Group I, which deals with the physical science basis of climate change. He is also a former Third Vice-President of the World Meteorological Congress of WMO and was a member of several WMO commissions including the Commission on Climatology and the Commission for Basic Systems.
Mr. Mokssit, born in Azrou, Morocco in 1961, obtained his Master's Degree in Mathematics from the University of Rabat in 1983, his graduate degree in Meteorology from the National School of Meteorology of Toulouse, Météo-France in 1985 and second graduate degree in Telematics and Information Systems from SUPELEC in France in 1987. He also has a diploma of High Management Course of the Ministry of the Public Works of Morocco.
Mr. Mokssit has extensive experience in strategic management. In July 1987, he joined the Centre of Studies and Information Processing in Morocco and became the Chief of dynamic meteorology service of Morocco in 1991. In July 1992, he became the Head of a Division in the National Centre for Climate and Meteorological Research (CNCRM) in Morocco and in January 2005 was appointed as the Deputy Director of the National Meteorological Department of Morocco and Head of the CNCRM. In February 2009, Mr. Mokssit was appointed as the Director of the National Meteorological Department of Morocco.
At the National Meteorological Service of Morocco, he has focused on upgrading forecasting, from nowcasting to long-range forecasting; improving warning and crisis management for extreme events; and generating regional models of climate change scenarios, climate change sector impact studies and services for end users. In May 1996, His Majesty, the late King Hassan II of Morocco awarded the «National Order of Merit, Excellent Class» to Mr. Mokssit for his contribution to the modernization of the National Meteorology. He was also awarded the medals "Chevalier" and "Commandeur" personally by His Majesty King Mohamed VI.
Mr. Mokksit has been active in international cooperation with regional and international centres such as the European Centre for Medium-Range Weather Forecasts, the African. Centre of Meteorological Applications for Development (ACMAD) and the ALADIN, a European group of countries working on numerical weather prediction. Mr. Mokssit has received the medal Le Verrier in recognition of his work achieved on expanding the use of the PERIDOT model to North Africa and Eastern Europe and the initiation of the international project ALADIN.