September 18, 2018 (All day) to October 5, 2018 (All day)
New York, NY 10017
United States

The 73rd session of the UN General Assembly (UNGA 73) will open on 18 September 2018. The first day of the high-level General Debate will be Tuesday, 25 September 2018, and is scheduled to last for nine working days. María Fernanda Espinosa Garcés, President-elect of the 73rd session of the UN General Assembly (UNGA), announced in July 2018 that the theme of the general debate would be, 'Making the United Nations Relevant to All People: Global Leadership and Shared Responsibilities for Peaceful, Equitable, and Sustainable Societies.'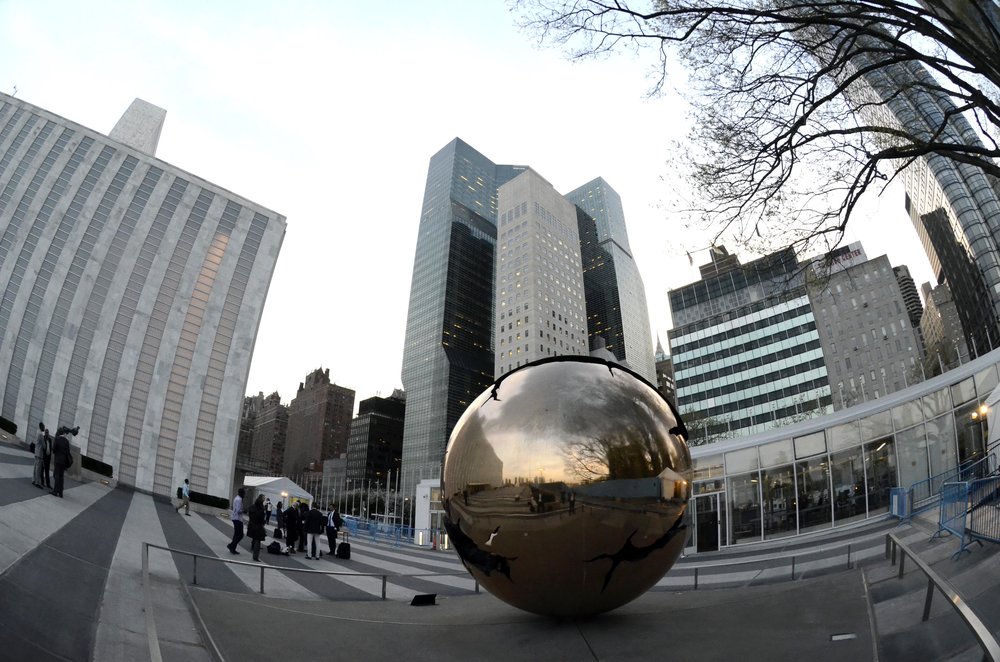 Photo Credits: Max Thabiso Edkins / Connect4Climate
On September 24, the UNGA will hold a high-level plenary meeting on global peace in honor of the centenary of the birth of Nelson Mandela, known as the Nelson Mandela Peace Summit. The plenary will adopt a political declaration negotiated by the Member States. In May 2018 the Permanent Representatives of South Africa and Ireland, serving as co-facilitators, began consulting with governments on the content of the declaration.
On September 26, the UNGA will hold a high-level meeting on the fight against tuberculosis, as agreed by the Member States in February 2018.
On September 27, the UN will hold a one-day comprehensive review of the progress achieved in the prevention and control of non-communicable diseases (NCDs), which will be the third high-level meeting of the UNGA on the issue. 
Many events will take place in parallel to the opening of the 73rd session of the UNGA under the banners of
Global Goals Week 2018
and
Climate Week NYC 2018
.