June 26, 2018 (All day) to June 28, 2018 (All day)

The Sixth Assembly of the Global Environment Facility (GEF), set up to help tackle our planet's most pressing environmental problems, will take place from June 27-28, 2018 at the Furama International Conference Center in Da Nang, Viet Nam.
Held every four years, the GEF Assembly brings together environment ministers and other senior officials from all its 183 member countries, along with heads of UN agencies, regional development banks, civil society organizations, and business leaders to share ideas, solutions, and action needed to protect the global environment.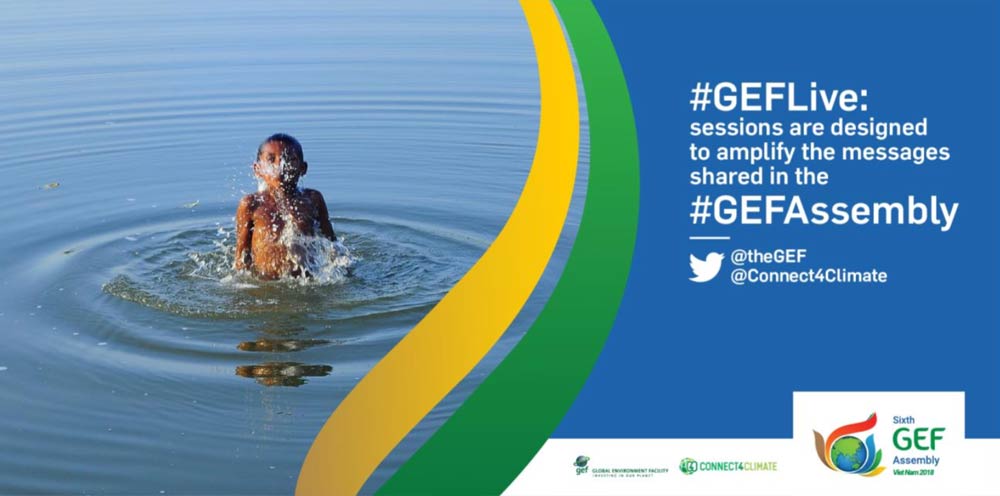 GEF Live: Your virtual window into the GEF Assembly
The interactive media hub GEF Live will be at the Sixth GEF Assembly in Da Nang, Viet Nam from June 26-28, 2018. GEF Live is an opportunity for Assembly participants to engage in conversation with a global online audience and share ideas and solutions to some of our planet's most urgent environmental problems.
Download the visuals regarding the GEF Assembly
Using the online platform Connect4Climate, GEF Live will host a series of live-streamed interviews on Facebook with the prominent government, business and CSO leaders, thinkers and innovators. Twitter users can get announcements, key moments and other resources by following #GEFLive.
To get on the right path to a better, safer future we need to address the drivers of environmental degradation. We need to transform the systems that support how we live, how we eat, how we move and how we produce and consume.
GEF Live sessions are designed to amplify the messages shared in the GEF Assembly to an active and engaged online audience. Also, they provide a space for attendees and online participants alike to delve deeper into the various topics on the Assembly agenda.
GEF Live is a partnership between the GEF and the World Bank Group's Connect4Climate global partnership program (2.7 million Facebook followers). The live interview sessions will take place at the Furama Resort Danang in Da Nang, Viet Nam, June 26-28, 2018.
All times are ICT.
Day 1: June 26

  9:30-10:00 am - Inclusive Climate Action: Inequality and Climate Change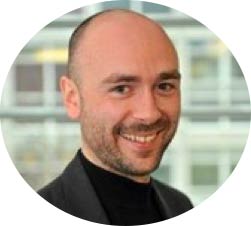 Mark Watts, Executive Director, C40 Cities Climate Leadership Group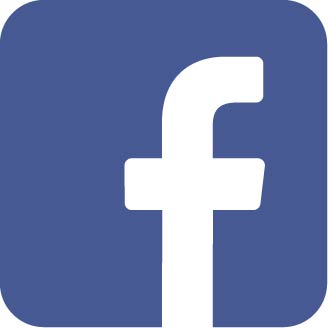 Mark Watts has served as Executive Director of C40 since 2013, during which time the organization has grown from 63 to 96 of world's greatest cities. Prior to joining C40 Mr. Watts was Director at pioneering engineering and design firm, Arup, and before that was a senior adviser to the Mayor of London, in which role the London Evening Standard described him as "the intellectual force behind Ken Livingstone's drive to make London a leading light of the battle against global warming." He reports to C40 Chairperson and Mayor of Paris, Anne Hidalgo, and C40 Board President, Mayor Michael R. Bloomberg. 

  10:00-10:30 am - Can the world be powered with renewable energy or is that a dream?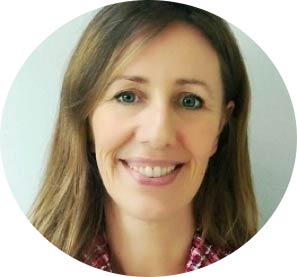 Milou Beerepoot, Regional Technical Specialist, Energy and Climate Change Mitigation, UNDP 

Milou Beerepoot is a Regional Technical Specialist for Climate Change Mitigation and Energy based in the UNDP Bangkok Regional Hub. She is responsible for Development & Management of a portfolio of GEF (Global Environment Facility) and GCF (Green Climate Fund) projects on Clean Energy and provides policy advice on Energy Access, Energy Efficiency, and Renewable Energy to UNDP country offices and government partners in the Asia Pacific region. Prior to joining UNDP, Milou was working in Bangkok as a programme director at GIZ (Deutsche Gesellschaft für Internationale Zusammenarbeit) while also acting as an associate professor at the Joint Graduate School of Energy and Environment (JGSEE) of King Mongkut University in Bangkok. Milou holds a Master Degree from Eindhoven University of Technology (NL) and a Ph.D. in energy policy from Delft University of Technology (NL). 

  10:30-11:00 am - Natural resources: the foundation of economic opportunity and human well-being. How can we protect them?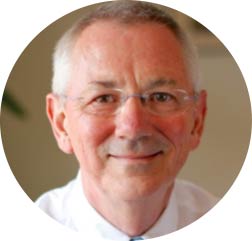 Andrew Steer, President and CEO, World Resources Institute (WRI)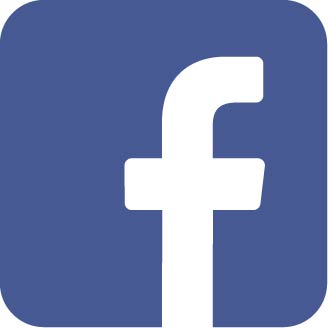 Dr. Andrew Steer is the President and CEO of the World Resources Institute, a global research organization that works in more than 50 countries. Dr. Steer joined WRI from the World Bank, where he served as Special Envoy for Climate Change from 2010 - 2012. From 2007 to 2010, he served as Director General at the UK Department of International Development (DFID) in London. In earlier years, Andrew held several senior posts at the World Bank, including Director of the Environment Department. He also has directed World Bank operations in Vietnam and Indonesia.

  11:00-11:30 am - Smart Cities: what role do International Organizations play in building inclusive, resilient, and sustainable communities?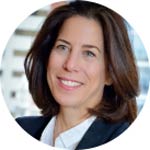 Anna Wellenstein, Director of Strategy and Operations, Social, Urban, Rural, and Resilience (SURR) Global Practice, World Bank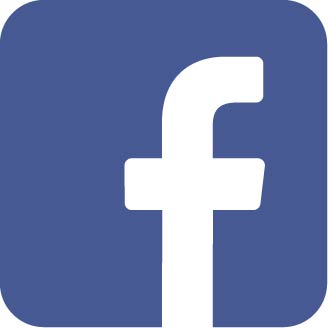 Anna is a key member of the World Bank's SURR GP senior management team that sets strategy for analytics and financing in areas such as disaster risk reduction, urban renovation, and geospatial technology. She also oversees partnerships with bilateral, UN, and regional organizations. Ms. Wellenstein has led efforts to design and finance investments, facilitate policy reforms and build capacity to help developing countries reduce poverty and boost equity. Anna has been responsible for technical oversight of new projects financed by the Bank, the portfolio quality of ongoing projects, and setting sector and country strategies. Anna oversees $25 billion in lending to developing countries in over 200 projects, 325 studies and technical assistance projects.

  11:30 am-12:00 pm - How can we protect the Amazon rainforest?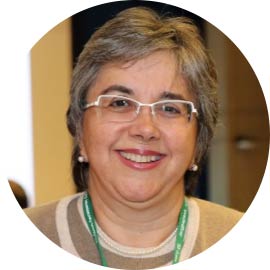 Rosa Lemos de Sá is the current CEO of Funbio, an innovative financial mechanism for the development of strategies that contribute to the implementation of the UN Convention on Biological Diversity in Brazil. Previously, she led the Andes-Amazon Initiative of the Moore Foundation between 2006 and 2008 in the United States, and worked at WWF-Brazil for 10 years, holding the position of Director Conservation between 2003 and 2006. Ms. Lemos de Sá has a Bachelor's Degree in Wildlife Management from the University of Wisconsin-Madison, a Master's Degree in Ecology at the University of Brasilia and a Ph.D. in Wildlife Conservation from the University of Florida.

  1:00-1:30 pm - Food production: one of the major concerns and contributors of climate change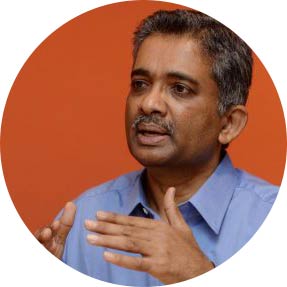 Nithi Nesadurai, President, Environmental Protection Society Malaysia (EPSM)
Nithi Nesadurai is President of the Environmental Protection Society Malaysia and President of Chevening Alumni Malaysia, an association of leaders awarded the Chevening Scholarship by the UK Government. He is an International Advisory Board member of the Archbishop Desmond Tutu Centre for War and Peace Studies at Liverpool Hope University. Mr. Nesadurai has a Master degree from the University of South Australia and is Director of Nesa Communications, a public relations consultancy. 

  1:30-2:00 pm - Strategic mobilization of climate finance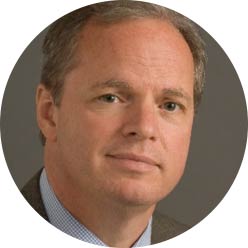 Axel van Trotsenburg, Development Finance VP, World Bank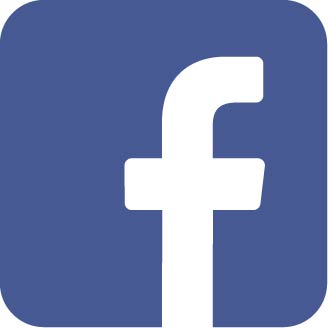 Axel van Trotsenburg is the WBG's Vice President of Development Finance (DFi). In this role, he oversees the strategic mobilization of resources, helping to align the needs of clients, donors and World Bank Group institutional priorities through a variety of funding instruments. Mr. van Trotsenburg is responsible for the replenishment and stewardship of the International Development Association (IDA), the World Bank's fund for the poorest, as well as for trust fund and partnership operations, including the trusteeship of financial intermediary funds.  Prior to his role as Vice President of DFi, Mr. van Trotsenburg served as Vice President for East Asia and Pacific Region from 2013-2016. 

  2:00-2:30 pm - How do we redefine growth in the 21st century?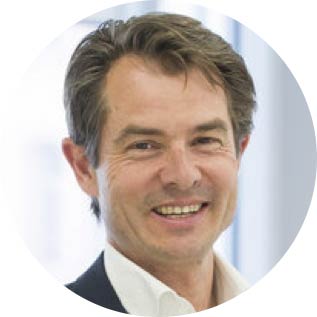 Martin Stuchtey, Founder and Managing Partner, Systemiq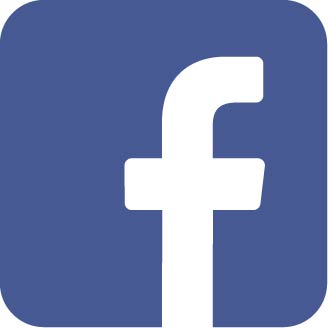 Martin worked at McKinsey for 20 years, most recently as Director of the Center for Business and Environment, particularly focusing on water management, circular industrial systems, and ecosystem preservation. Previously he served as a leader of McKinsey's Transport and Infrastructure Practice and as managing partner in McKinsey's Munich Office. He is an initiator of the 2030 Water Resources Group and a long-time strategic advisor to the World Economic Forum and the Ellen MacArthur Foundation. He has a background of geology and economics, is a professor at the University of Innsbruck and author of the book "A Good Disruption – Redefining Growth in the Twenty-first Century." 

  2:30-3:00 pm - How can we mobilize climate finance to protect the Pacific region?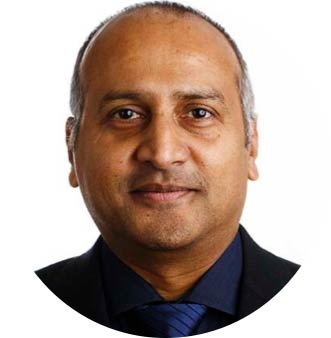 Roshan Cooke, Regional Climate and Environment Specialist for Asia Pacific Region on Asian Peatlands, IFAD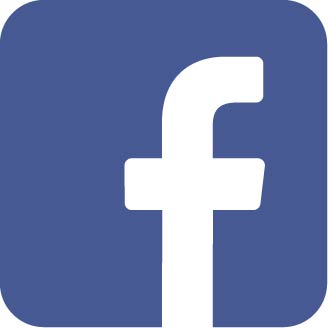 As Regional Climate and Environment Specialist for Asia Pacific Region, Roshan Cooke supports the mainstreaming of environment and climate change concerns into the regional investment portfolio through policy advice to divisional and country strategies, technical support to project design and mobilization of environment and climate finance. Prior to joining IFAD in 2011, Mr. Cooke worked on implementing the Convention to Combat Desertification and Drought (UNCCD) with UNDP in East Africa, the Canadian International Development Agency (CIDA), and the Global Mechanism of the UNCCD. Cooke has over 20 years of experience working on community-based natural resource management programmes and projects in East Africa and Asia/Pacific.

  3:00-3:30 pm - Can we achieve the SDG14 targets by 2020?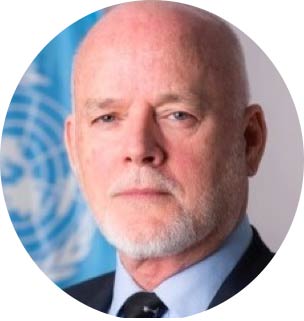 H. E. Peter Thomson, Special Envoy for the Oceans, United Nations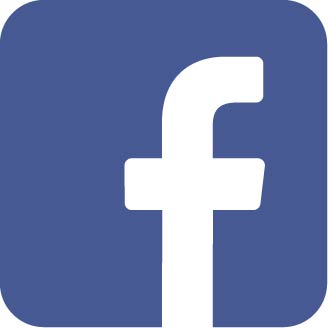 Peter Thomson was appointed Ambassador of Fiji to the United Nations on March 4, 2010. Prior to his appointment, Thomson was an investment and management consultant from 1988 to 2009, specializing in Pacific island affairs, with clients including government agencies, regional organizations, banks, universities and investment corporations. Before his involvement with private enterprise, he spent 16 years as a civil servant; serving most recently as Permanent Secretary to the Governor-General of Fiji from May 1987 until his resignation from the civil service. Thomson has a post-graduate diploma in development studies from the University of Cambridge, United Kingdom, and a BA in political studies from Auckland University, New Zealand. 

  3:30-4:00 pm - The war on plastic pollution. What is the world doing to #BeatPlasticPollution?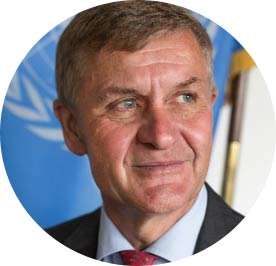 Erik Solheim, Executive Director, UN Environment Program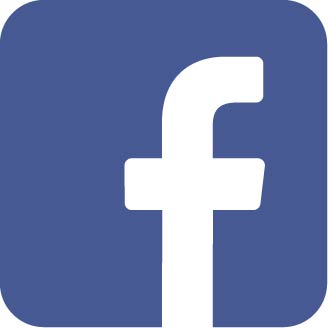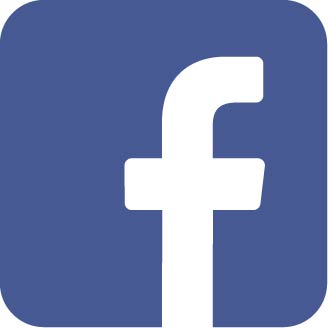 Erik Solheim is Head of UN Environment. He is the former Minister of Environment and International Development of Norway, and most recently headed the Development Assistance Committee (DAC) of the Organization for Economic Co-operation and Development (OECD). Erik Solheim is also an experienced peace negotiator, having acted as the main facilitator of the peace process in Sri Lanka, and participated in others from Sudan to Nepal. Also during his tenure, Solheim helped establish UN REDD, the global coalition to reduce emissions from deforestation and forest degradation in developing countries. 

  4:00-4:30 pm - What needs to be done to address the planet's most urgent environmental problems and achieve the SDG's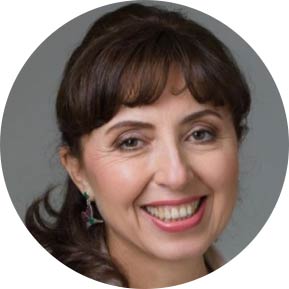 Cristiana Paşca Palmer, Executive-Secretary,
Convention on Biological Diversity (CBD), United Nations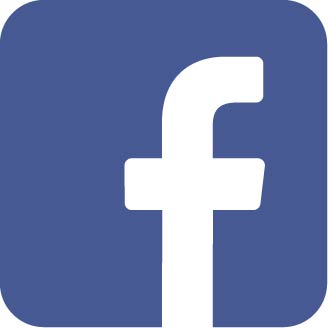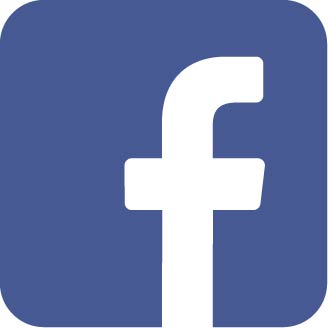 The United Nations Secretary-General appointed Cristiana Pașca Palmer as the Executive Secretary of the Secretariat of the Convention on Biological Diversity in 2017. Prior to her appointment, Ms. Paşca Palmer served as Romania's Minister for Environment, Waters, and Forests, during which time she also headed the Romanian delegation at the 2015 Paris Climate Conference, the 2016 Marrakech Climate Change Conference and the 2016 UN Biodiversity Conference in Cancun. Ms. Pașca Palmer has also held various positions with local and international civil society organizations in Eastern Europe, with the World Bank Group/International Finance Corporation in Washington D.C., and has worked in academia as a policy researcher and teacher at Harvard University and the Fletcher School of Law and Diplomacy. A social activist at heart, she was the founder and president of Green Cross Romania. 

4:30-5:00 pm - How can we feed the world sustainably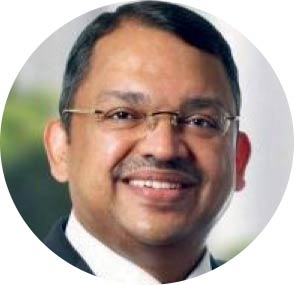 Sunny co-founded Olam in 1989 and leads the Company's strategy, planning, business development, and management. His external Directorships include Chairman of International Enterprise Singapore and the Human Capital Leadership Institute. Sunny is a recipient of the Outstanding CEO of the Year award, as well as the Public Service Medal from the Government of Singapore.

  5:00-5:30 pm - Gender and climate: how does climate change impact gender equality?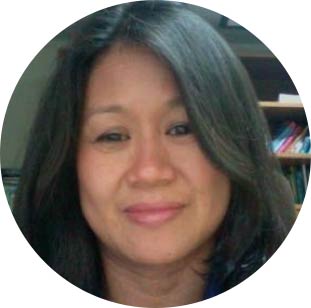 Bernadette P. Resurrección, Senior Research Fellow, Stockholm Environment Institute (SEI)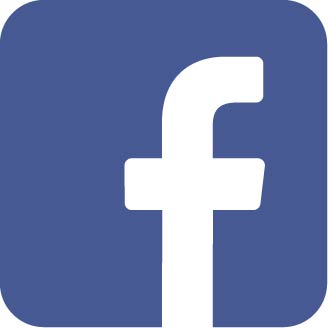 Bernadette P. Resurrección has researched gender, livelihoods, climate change adaptation, migration, and natural resource management in Cambodia, the Philippines, Thailand, and Vietnam. She is a Senior Research Fellow at SEI Asia. Ms. Resurrección leads sponsored projects on climate adaptation, gender and water stresses in peri-urban Southeast Asia (IDRC), mobility and disasters in Philippine coastal areas (The Research Council of Norway), and the Mekong research fellowships program on water governance (CPWF-M-POWER-AusAID).

  5:30-6:00 pm - How can the Global Environment Facility (GEF) foster innovation?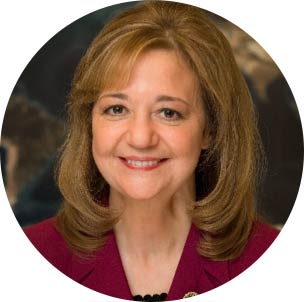 Rosina Bierbaum, Chair, GEF Scientific and Technical Advisory Panel (STAP)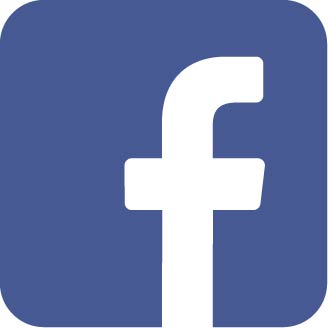 Rosina Bierbaum is a Professor at the University of Michigan, with a Ph.D. in Ecology and Evolution, by the State University of New York. Before being the Chair of the GEF Scientific and Technical Advisory Panel, Ms. Bierbaum served on President Obama's Council of Advisers on Science and Technology and was the co-author of the World Bank's World Development Report 2010: Development and Climate Change.

Day 2: June 27

  12:30-1:00 pm - The power of cities to tackle climate change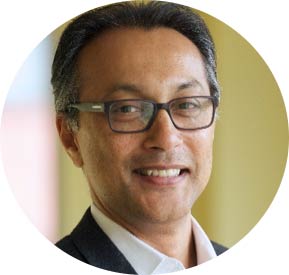 Ani Dasgupta, Global Director, WRI Ross Center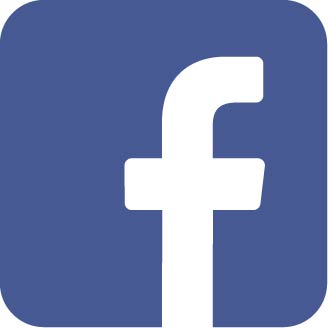 Ani Dasgupta is the Global Director of WRI Ross Center for Sustainable Cities, WRI's program that galvanizes action to help cities grow more sustainably and improve quality of life in developing countries around the world. Prior to joining WRI, Mr. Dasgupta served at the Director of Knowledge and Learning at the World Bank, developing the World Bank's first knowledge strategy, coordinated the Bank's internal reform program as the director of the Reform Secretariat and worked as head of infrastructure in the Jakarta office. 

  1:00-1:30 pm - Inclusive and sustainable urbanization for all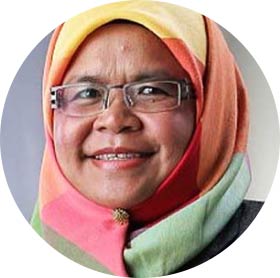 Maimunah Mohd Sharif, United Nations Under-Secretary-General and Executive Director, UN Habitat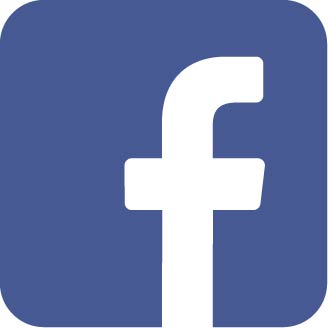 Maimunah Mohd Sharif is Executive Director of UN Habitat, having been previously the President of Municipal Council of Seberang Perai (MPSP). She holds a Master of Science in planning studies from University Science Malaysia, Penang and also a degree in Town Planning Studies from University of Wales Institute of Science and Technology, United Kingdom. Her career begins from 1985 to 2003 as Town Planning Officer at Municipal Council of Penang Island. In 2003 she was promoted as a Director, Department of Planning and Development till November 2009. As a head of Planning and Development Department, Ms. Sharif was responsible in preparation of structure plan, local plan, development controls, projects, and landscapes. She also headed a team for the planning and implementation of urban renewal projects for Little India and implementation of Penang Gold Bazaar project in George Town.

  1:30-2:00 pm - Growing investments for sustainable oceans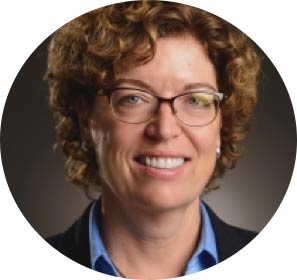 Karin Kemper, Senior Director, World Bank Environment and Natural Resources Global Practice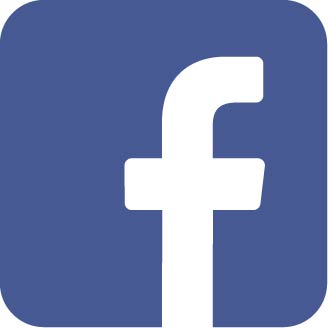 Karin Kemper is a Senior Director for the Environment and Natural Resources (ENR) Global Practice at the World Bank. Ms. Kemper joined the Bank in 1996 as a Young Professional. Since then she has held various positions, including as Sector Manager for Social Development, Environment and Water Resources in the South Asia Region, Sector Manager for Environment in the Latin America and Caribbean Region and as Director, Climate Policy and Finance in the Sustainable Development Network Vice-Presidency, with her most recent position as the Senior Regional Adviser in the Latin America and Caribbean Vice Presidency.

2:30-3:00 pm - Governments at the forefront of climate action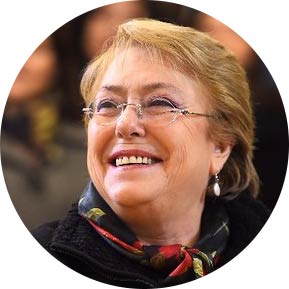 Michelle Bachelet served as President of Chile from 2006 to 2010 and from 2014 to 2018, having been Executive Director of UN Women in between mandates. With an academic background in Medicine, Ms. Bachelet also served as Health Minister and was the first woman in Latin America to hold the post of Defense Minister.

  3:00-3:30 pm - How is the EBRD promoting green economies and mobilizing private investment?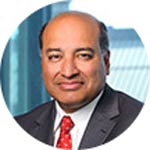 Sir Suma Chakrabarti, President, European Bank for Reconstruction and Development (EBRD)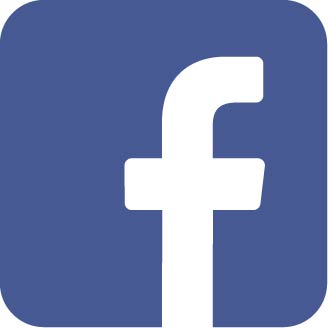 Suma Chakrabarti is the President of the European Bank for Reconstruction and Development since 2012. Having held the position of Permanent Secretary at the British Ministry of Justice and UK's Overseas Development Administration, Mr. Suma has extensive experience in international development economics, policy-making and implementing wider public service reform. 

  5:00-5:30 pm - Who will feed the world? How to make agriculture an appealing sector for the youth?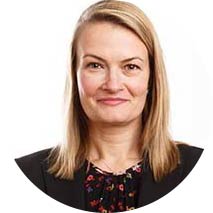 Liza Leclerc, Lead Technical Specialist, Environment and Climate Division, IFAD 

Liza Leclerc joined the International Fund for Agricultural Development (IFAD) as the Lead Technical Specialist on Environment and Climate Finance in the Environment and Climate Division in November 2017. She joined IFAD from the United Nations Framework Convention on Climate Change Secretariat, in Germany, where she has been working as Team Leader. She led the political and technical work of the secretariat on the delivery of climate finance. Prior to this, she worked as a Senior Climate Change Adaptation and Risk Management Consultant for a number of International Financial Institutions and governments. Ms. Leclerc holds a Master's Degree Business Administration from Warwick University and a Bachelor's of Science Degree in Natural Resource Management from the University of Toronto and was recently a lead author of the report of the Intergovernmental Panel on Climate Change.

  5:30-6:00 pm - Opportunities in Africa: rural development and adaptation to climate change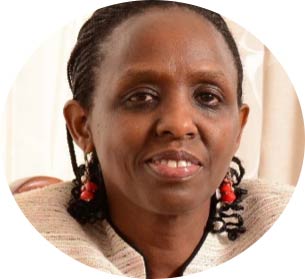 Dr. Agnes Kalibata, President, Alliance for a Green Revolution in Africa (AGRA)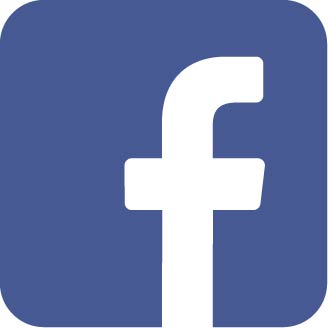 As President of AGRA, Ms. Kalibata leads the organization's efforts with public and private partners to ensure a food secure and prosperous Africa through rapid, sustainable agricultural growth, improving the productivity and livelihoods of millions of smallholder farmers. Prior to joining AGRA in September 2014, Ms. Kalibata was Rwanda's Minister of Agriculture and Animal Resources (MINAGRI). In this role, she was widely considered to be one of the most successful Agriculture Ministers in sub-Saharan Africa. Ms. Kalibata has held several other leadership positions, including Permanent Secretary of Ministry of Agriculture and Deputy Vice-Chancellor of the University of Rwanda.

Day 3: June 28

  8:30-9:00 am - Is it too late to save the Planet?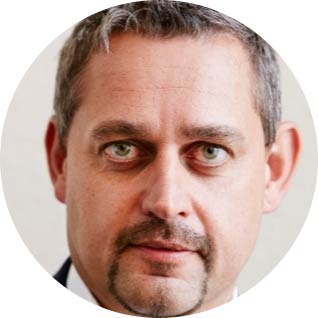 Dominic Waughray, Head of International Institutional Agenda, World Economic Forum (WEF)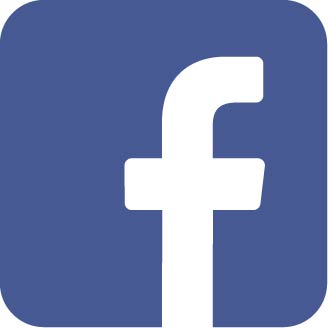 Dominic Waughray is Senior Director and Head of Environmental Initiatives of the World Economic Forum. This includes responsibility for the organization's climate change and water security programs. Dominic also leads the development of the World Economic Forum's overall agenda on climate change, water and other sustainability and resource management issues. He has degrees in economics and the environment from Cambridge University and UCL. He is an International Fellow at IIED and advises several organizations in the water and climate change arena.

  9:00-9:30 am - Circular Economy: public-private partnerships for positive change​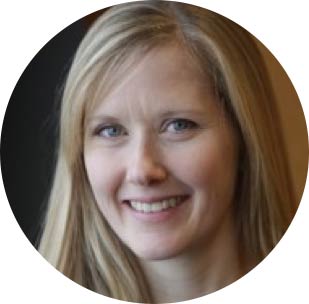 Antonia Gawel, Head of Circular Economy Initiative, World Economic Forum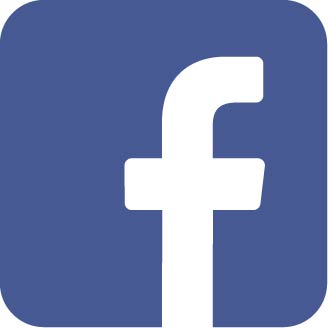 Antonia Gawel heads the Circular Economy Initiative at the WEF. Prior to joining the Forum, Ms. Gawel worked in Bhutan as an advisor on environment and clean energy programmes and at the International Energy Agency (IEA) where she was responsible for IEA's work on monitoring and evaluating clean energy policy and deployment progress as input to the Clean Energy Ministerial and G-20 processes. She was also formerly Deputy Director, Energy, and Climate, at the World Business Council for Sustainable Development in Geneva. In 2006, she was selected for the "Young Canadian Leaders for a Sustainable Future" programme of the International Institute for Sustainable Development. 

9:15-9:30 am - War on plastic: how can governments fight single-use plastic pollution?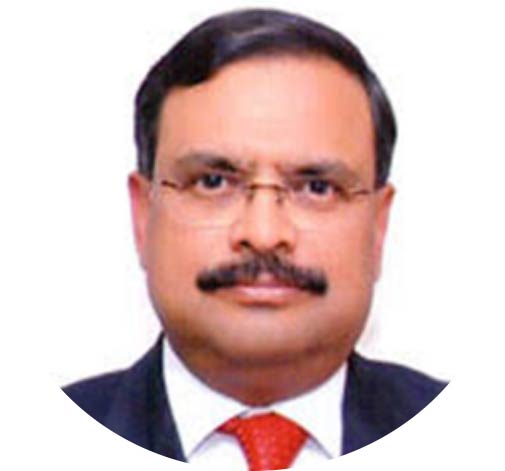 Chandra Kishore Mishra
, Secretary, Ministry of Environment, Forest & Climate Change, Government of India 


  9:30-10:00 am - How can we achieve prosperity for all?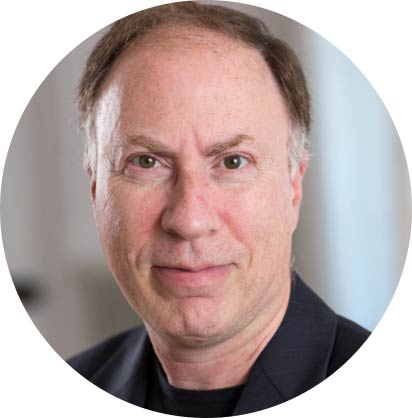 Jeremy Oppenheim, Founder and Managing Partner, SYSTEMIQ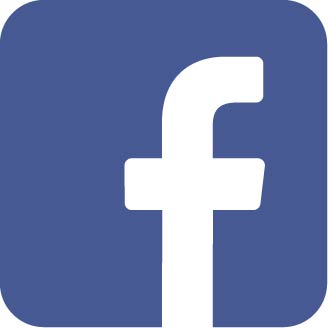 Jeremy Oppenheim was a senior partner at McKinsey until 2016, where he worked for 24 years serving some of the world's leading companies in the finance, consumer goods, technology, healthcare and energy sectors. In 2007, he set up McKinsey's Sustainability & Resource Productivity Practice, supporting ambitious public, philanthropic and private sector clients to put in place low-carbon, resource-efficient strategies. Prior to this, Mr. Oppenheim worked at the World Bank from 1988-1993, specializing in economic transformation programmes for middle-income countries. In 2013-2014, Jeremy was programme director of the New Climate Economy project. 

  10:00-10:30 am - SDGs and the Paris Agreement: can we achieve their goals by 2030?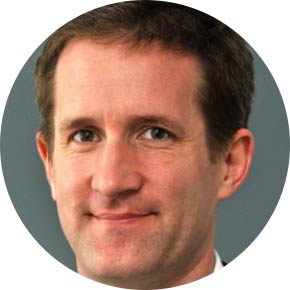 Guido Schmidt-Traub, Executive Director, UN Sustainable Development Solutions Network (UNSDSN)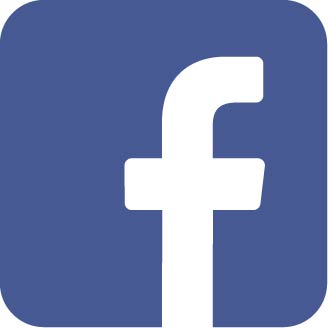 Guido Schmidt-Traub is Executive Director of the UN Sustainable Development Solutions Network. Mr. Schmidt-Traub leads the SDSN's policy work, including on long-term pathways for sustainable land-use and food systems, financing for development, and the SDG Index and Dashboards. He serves on the Governing Council of Future Earth and other advisory bodies. Previously, Mr. Schmidt-Traub was CEO of Paris-based CDC Climat Asset Management, an investment company regulated by the French financial markets regulator; climate change advisor to the Africa Progress Panel secretariat; and Director and Partner at South Pole Carbon Asset Management in Zurich. He managed the MDG Support Team at UNDP (2006-2008) and served as Policy Advisor and then as Associate Director of the UN Millennium Project in New York. 

  10:30-11:00 am - Chemicals and climate change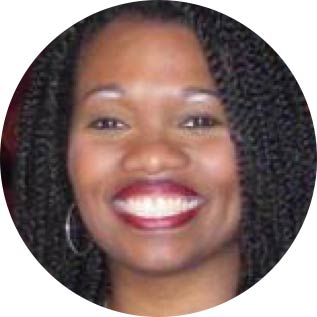 Christine Wellington-Moore,
Programme Advisor Montreal Protocol Unit/Chemicals Asia-Pacific Regional Centre, UNDP 

Christine Wellington-Moore is Programme Advisor Montreal Protocol Unit/Chemicals Asia-Pacific Regional Centre. Previously, she began her work at UNEP in Paris overseeing GEF Methyl Bromide project execution with UNEP's Ozone Action Programme, within the Division of Technology, Industry, and Economics in Paris. She then became a Task Manager for UNEP Division of the Global Environment Facility (DGEF) in 2004, overseeing the entire Ozone portfolio of DTIE. After approximately 6 years, at the end of 2007, Ms. Wellington-Moore moved to DC, where she broadened her focal area responsibilities to Persistent Organic Pollutants projects. In 2011, she joined the STAP Secretariat, working as a Programme Officer in charge of Chemicals & Waste and Urbanization issues.

  11:00-11:30 am - The 30X30 Forests, Food and Land Challenge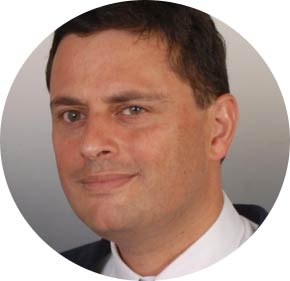 Nik Sekhran, Chief Conservation Officer, WWF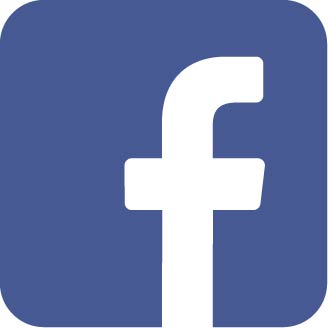 Nik Sekhran is the Chief Conservation Officer of WWF US and has worked on the ground in over 45 countries in Africa, Asia, Oceania, and Latin America. Mr. Sekhran worked for many years at the United Nations Development Programme (UNDP), where he has served most recently as the Director for Sustainable Development, leading a team of over 200 staff dedicated to advancing the UN sustainable development goals. Mr. Sekhran joined the United Nations in 1997 and became the global head of UNDP's biodiversity initiatives across the world in 2006. Under his watch, UNDP's Biodiversity program grew from $400 million to $1.6 billion with projects in over 100 countries.

  12:00-12:30 pm - The GCF's two new measures to reduce global emissions from deforestation and forest degradation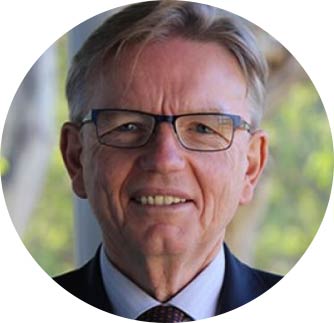 Howard Bamsey, Executive Director, Green Climate Fund (GCF) 


Howard Bamsey took office in 2017 and has spent most of his career in international diplomacy and public service. As a representative of the government of Australia, he served in main United Nations centers, including New York, Geneva, and Vienna. Before joining the Green Climate Fund, Mr. Bamsey was Honorary Professor in the School of Regulation and Global Governance at the Australian National University, and Director General of the Global Green Growth Institute (GGGI) which, like the GCF, is based in the Republic of Korea.

  1:00-1:30 pm - Why transparency and accountability matters to save the planet?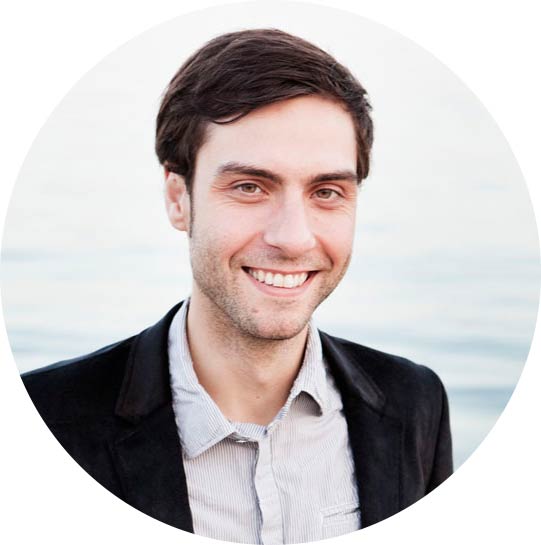 Brice Böhmer, Program Coordinator, Climate Governance Integrity, Transparency International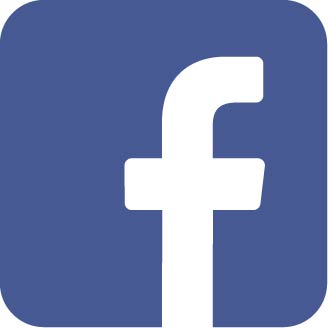 Mr. Brice Böhmer leads Transparency International's work on climate governance integrity. Brice joined TI in 2012 after seven years spent working as a consultant on sustainable development for the European Commission, environmental ministries, and the private sector. His role includes managing and monitoring different projects on transparency-accountability-integrity in climate finance and action, as well as developing the capacity of the countries implementing the programme in Africa (Congo Basin countries, Kenya, Ghana, Zambia, Zimbabwe), Asia (Bangladesh, Maldives, Nepal), and Latin-America (Brazil, Mexico, Peru). Brice holds a Master's degree from École Supérieure de Commerce de Reims, with a specialization in corporate social responsibility and environmental communications.

  2:30-3:00 pm - How can we achieve sustainability and resilience for food security?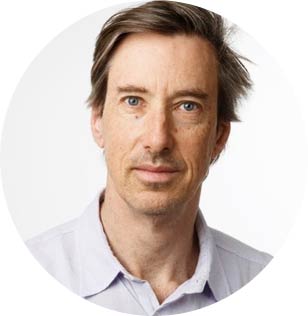 Eric Patrick, Adaptation Specialist on Integrated Approaches, IFAD 

Eric Patrick is an Adaptation Specialist at IFAD. He is also the coordinator of the IFAD-led Global Environment Facility funded ($115m GEF + $700m co-financing) 12 country landscape focused program in SSA, with a wide partnership approach (ICRAF, World Bank, FAO, AGRA, Conservation International, Bioversity, UNIDO, UNDP, UNEP, etc.) each bringing in a dimension of the sustainable production landscape solution.  Previously, Mr. Patrick worked for UNDP's Drylands Development Centre in Nairobi and New York, for World Vision in Chad, for the Badia Development Program in Jordan, the Desert Research Institute in Israel and Carleton University Canada.

  3:00-3:30 pm - Management of chemicals and wastes for a better life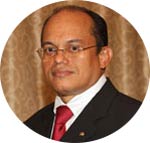 Rolph Payet, Executive Secretary, Secretariat of the Basel, Rotterdam and Stockholm Conventions
Rolph Payet, former Minister for Environment and Energy, Seychelles, has been the Executive Secretary of the BRS Conventions since 2014. In addition to having been Seychelles' Chief Negotiator for the Basel Convention, the Montreal Protocol and the UN Framework Convention on Climate Change, Mr. Payet also established important multi-stakeholder platforms, such as the Global Island Partnership (GLISPA) and co-chaired the International Coral Reef Initiative. He was Lead Author for the Intergovernmental Panel on Climate Change (IPCC) Third and Fourth Assessments and was elected a Fellow of the Royal Geographical Society (FRGS) in 2007, in recognition of his contributions to marine research. He established the first university in Seychelles in 2009 and is its present ProChancellor. He also holds an associate professorship at the University of Linnaeus in Sweden.

3:30-4:00 pm - What role can indigenous communities play in tackling climate change?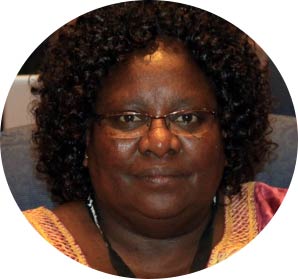 Lucy Mulenkei is the Executive Director of the Indigenous Information Network (IIN). Lucy is part of the Maasai tribe, and her expertise lies in the sustainable development of Kenya's Indigenous pastoralists communities. For 17 years, Lucy served as a broadcast journalist for a government-run radio station. Lucy's reporting focused on environmental issues within rural Kenya and the East African region. She has coordinated sustainable development training and capacity building for Indigenous rural nomadic pastoralist and hunter-gatherers, that utilize traditional knowledge and incites conversations on biodiversity. Lucy is the co-founder and co-chair of the Indigenous Women Biodiversity Network. As an active member of the International Forum on Biodiversity and International Forum of Indigenous Women, she has been coordinating various forums and networks in Africa.

  4:30-5:00 pm - The Planet is running out of time. How can we implement a circular economy today?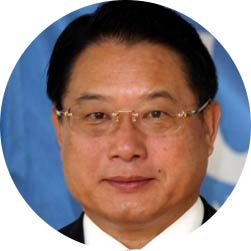 LI Yong, Director General, UN Industrial Development Organization (UNIDO)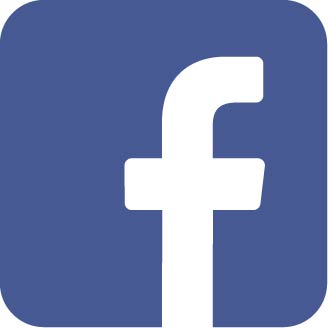 LI Yong is the Director-General of the UN Industrial Development Organization (UNIDO) since 2013. As former Vice-Minister of Finance of the People's Republic of China and member of the Monetary Policy Committee of the Central Bank for a decade, Mr. Li was involved in setting and harmonizing fiscal, monetary and industrial policies, and in supporting sound economic growth in China. 

5:00-5:30 pm - Gender: how to build a climate-resilient Asia-Pacific?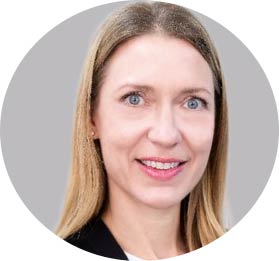 Anna-Karin Jatfors, Regional Director Asia & Pacific, UN Women
Anna-Karin Jatfors is the UN Women Deputy Regional Director for Asia and the Pacific, where she oversees the development and implementation of policies and programmes to empower women and girls and advance gender equality. Ms. Jatfors has served as Regional Programme Manager for Ending Violence against Women, as Asia-Pacific Manager for the Secretary-General's UNiTE campaign, and with UNICEF in New York and Indonesia.
About the Sixth Assembly of the Global Environment Facility
The opening plenary sessions on June 27 will cover the state of the global environment, the ambition needed to help transform the systems that support how we live, how we eat, how we move and how we produce and consume, and how the implementation of GEF-7 can contribute to the necessary systems change.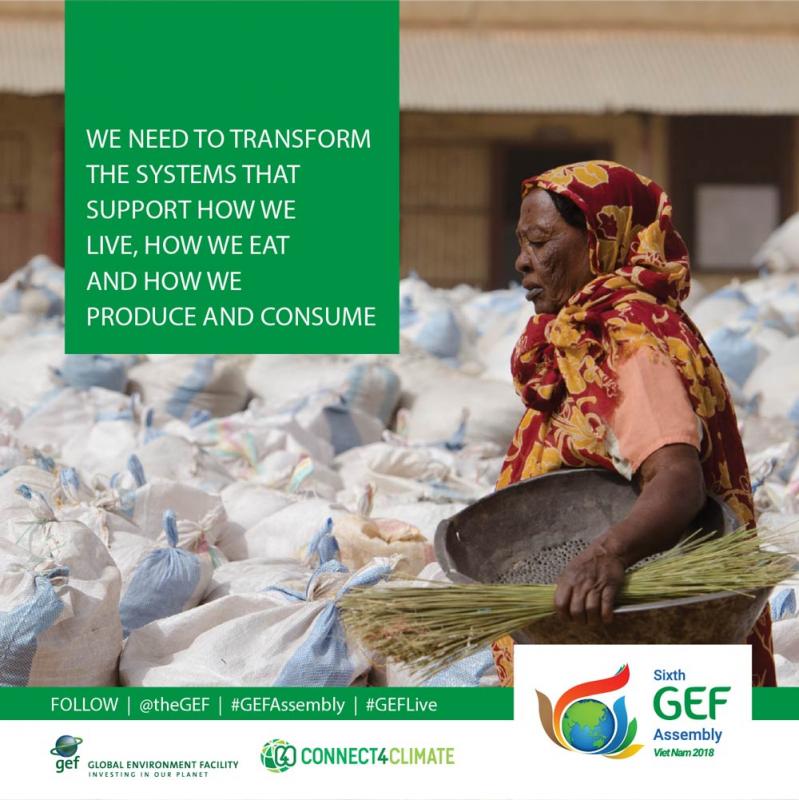 Fourteen interactive high-level roundtables will dig deeper into new themes in GEF-7 and other global environmental issues. Each roundtable will feature well-known speakers and interventions from ministers, to discuss the challenge, what needs to be done, and how the GEF and others can address the problem.
The 54th GEF Council Meeting will precede the GEF Assembly on June 24-26, and the 24th Least Developed Countries Fund/Special Climate Change Fund Council Meeting and a Civil Society Forum on June 26. There is an opportunity to visit GEF projects surrounding Da Nang on June 29. The week will also feature numerous side events and exhibitions.

Last month, close to 30 countries jointly pledged US$4.1 billion to the GEF for its new four-year investment cycle, (known as GEF-7), to better protect the future of the planet and human well-being.
"A clear majority of donors have stepped up their support for the GEF, signaling the urgency of the global environmental agenda, and trust in the GEF to help tackle the problem and achieve even greater results," said Naoko Ishii, GEF CEO and Chairperson.
With the health of the global environment worsening, the GEF received strong support in its efforts to help safeguard the world's forests, land, water, climate, and oceans, build green cities, protect threatened wildlife, and tackle new environmental threats like marine plastic pollution.   
These issues and more will be on the agenda of the GEF Assembly.
Take a look at the full agenda here
The GEF Assembly, with all sessions open to the media, unless otherwise indicated, will include statements from current and former heads of state, expert presentations and a series of interactive roundtables on the new themes in GEF-7.
The Civil Society Forum
The Civil Society Forum will showcase experiences and projects from around the world that contribute to foster partnerships amongst the different sectors of the GEFs member countries. In addition, civil society and IPLC will have the opportunity to make specific recommendations to the GEF Assembly regarding their contributions to reversing the planets environmental degradation in view of the next GEF cycle.
Opening session
The Civil Society Forum will begin with a symbolic opening ceremony portraying the rich cultural legacy of Viet Nam to inspire participants to work in a collaborative fashion. This will be followed by a welcoming session to give an overview of the Assembly and the role of civil society in the GEF. It will aim to set the tone for the rest of the day. Participants will be greeted by Ms. Naoko Ishii (GEF CEO), Mr. Thanh (Vice-Minister of the Ministry of Natural Resources and Environment, Government of Viet Nam), Ms. Lucy Mulenkei (Chair, Indigenous Peoples Advisory Group), Mr. Victor Kawanga (Chair, GEF CSO Network) and a representative of a Vietnamese CSO (TBC).
Successful System Change: Collective Story Harvest (Interactive Session)
The opening session will be followed by an interactive session where all attendees will participate. This interactive session will:


  Showcase the real story behind successful examples of collaboration between civil society/Indigenous Peoples and Local Communities (IPLC), governments and the private sector and innovative multi-stakeholder partnerships at local, national or regional levels that have contributed to system change


  Focus on tools and methods and building blocks used that can be utilized by CSOs (and governments) to enable effective collaboration for systems change


  Demonstrate a specific technique of collective story harvesting to unveil multiple insights hidden deeply in the experiences of individuals by focusing the listening of the participants to and will enable the collection of pre-agreed aspects or story arcs in the collaboration stories.
Around 15 storytellers will make a 1-minute pitch in plenary, before a deeper exchange in small groups a virtual harvesting of main points along pre-identified story arcs, some of which can then be used to feed into the CSO Call for Action.
The plenary will hear 2 recommendations from each group which will go into the final Civil Society Call for Action.

Program Overview (All times are in ICT)

  8:00 am - Registration

  9:00 am - Welcome remarks


  Naoko Ishii (GEF CEO), Viet Nam Government, GEF CSO Network, Viet Nam CSO or Indigenous/Local community (TBI), Indigenous Peoples Advisory Group

  9:40 am - Cham ethnic group - Quang Nam province (TBC)

  10:00 am - Collective Story Harvest

  12:00 pm - Introducing afternoon breakout sessions and presentation of draft Civil Society Call for Action

  12:30 pm - Lunch

  1:30 pm: 


  Breakout session 1: Effective collaboration for Systems Change


  Breakout session 2: Influencing Change: the power of Advocacy and Innovative Environmental Action


  Breakout session 3: Pathways for inclusive GEF Projects and Programs: Operationalizing GEFs Stakeholder Engagement and Gender-responsive Approach in GEF-7


  Breakout session 4: Views of the Civil Society Network on Effective Collaboration for Sustainable Transformation

  4:00 pm - Panel Discussion with breakout sessions moderators - Feedback and recommendations and fine tuning of the Civil Society Call for Action to be presented to 6th GEF Assembly

  5:30 pm - Closing Remarks: GEF Secretariat, IPAG, CSO Network, Local CSO/IP

  6:00 pm - SGPs 25th anniversary reception
Civil Society Call for Action
The Civil Society Call for Action will be an action-oriented message resulting from the Civil Society Forum and informed by the recommendations and conclusions of the breakout groups and the interactive session. The Civil Society Call for Action will be drafted and consulted in the 2 months prior to the Forum with inputs from civil society and indigenous peoples and local communities who are members of the CSO Network, other CSOs, CBOs and IPLC of the GEF SGP and other GEF projects, IPAG, and other civil society participants attending the Assembly.
The CSO Network will lead the preparation of the Civil Society Call for Action.
SGP Celebratory Event
The event will take place at the Oceans Room of the Furama Hotel. It will start with a short video and interactive high-level panel, with each speaker making a 3- minute introduction followed by discussions with the audience. No power point presentations or formal speeches will be used, to foster an open dialogue and lively interaction. Each panel member (e.g., GEF CEO, Government Rep, CSO/IP rep, etc.) will briefly talk about the importance of local communities as stewards of the global environment and highlight the role of SGP over the past 25 years.
The panel will be followed by an anniversary book launch, which will be titled 25 Years: Small Grants, Big Impacts. The reception will be concluded with a cultural performance.
About the Global Environment Facility (GEF)
The Global Environment Facility (GEF) was established on the eve of the 1992 Rio Earth Summit to help tackle our planet's most pressing environmental problems. Since then, the GEF has provided over $20 billion in grants and mobilized an additional $88 billion in financing for more than 4000 projects in 170 countries. Today, the GEF is an international partnership of 183 countries, international institutions, civil society organizations, and the private sector that addresses global environmental issues.
The GEF is…


  A unique partnership of 18 agencies — including United Nations agencies, multilateral development banks, national entities, and international NGOs — working with 183 countries to address the world's most challenging environmental issues. The GEF has a vast network of civil society organizations which work closely with the private sector around the world and receives continuous inputs from an independent evaluation office and a world-class scientific panel.


 A financial mechanism for five major international environmental conventions: the United Nations Framework Convention on Climate Change (UNFCCC), the United Nations Convention on Biological Diversity (UNCBD), the Stockholm Convention on Persistent Organic Pollutants (POPs), the United Nations Convention to Combat Desertification (UNCCD), and the Minamata Convention on Mercury.


 An innovator and catalyst that supports multi-stakeholder alliances to preserve threatened ecosystems on land and in the oceans build greener cities, boost food security and promote clean energy for a more prosperous, climate-resilient world; leveraging $5.2 in additional financing for every $1 invested.

Logos available for download:


  GEF: https://assembly.thegef.org/assembly/logo


  Connect4Climate: https://www.connect4climate.org/about/branding-and-logos