"Cycling is one of the most popular sports in the world, but its also a mode of transportation for millions, helping to reduce emissions of greenhouse gases and keep people healthy. UCI wants to contribute to a future where everyone, regardless of age, gender, or disability gets the opportunity to ride and bike, whether as an athlete, for recreation, or for transport. In ten months time, the Paris climate talks will provide the final opportunity to plan for a sustainable future: cycling - a truly zero-carbon form of transport - must be part of the solution".

- Brian Cookson, UCI President 
United Nations Secretary General Ban Ki-moon and UNFCCC Executive Secretary Christiana Figueres recognized the potential of the bicycle as a low carbon alternative when they took a spin on Ghanaian bamboo bikes as a side event at the COP 19 in Warsaw, Poland. The Ghana Bamboo Bike Initiative showcased the bicycles, which use locally grown bamboo. The strong, but lightweight bamboo bikes can be used for multiple purposes and in a variety of terrains. They were introduced as a non-polluting, affordable form of transportation as well as a way to create employment opportunities for rural women. Young women with little or no education are trained in Ghana to manufacture and assemble these bikes. The beneficiaries are also instructed on how to use bamboo waste materials to manufacture charcoal briquettes that also help to address energy needs.
Another opportunity for bike lovers will come up during the 21st Session of the Conference of the Parties to the UNFCCC COP 21 in Paris in December, 2015. France is second to China with the highest number of bikeshare stations, and its capital, Paris has a computerized system Vlib that includes 1,230 stations and a fleet of 18,000 bicycles. Wouldnt it be a great if delegates from all over the world were to receive a free pass to the bikeshare bicycles in their welcome packet? It would give them a chance to not only talk the talk about climate, but also to ride the ride for positive climate care during the final Climate Summit.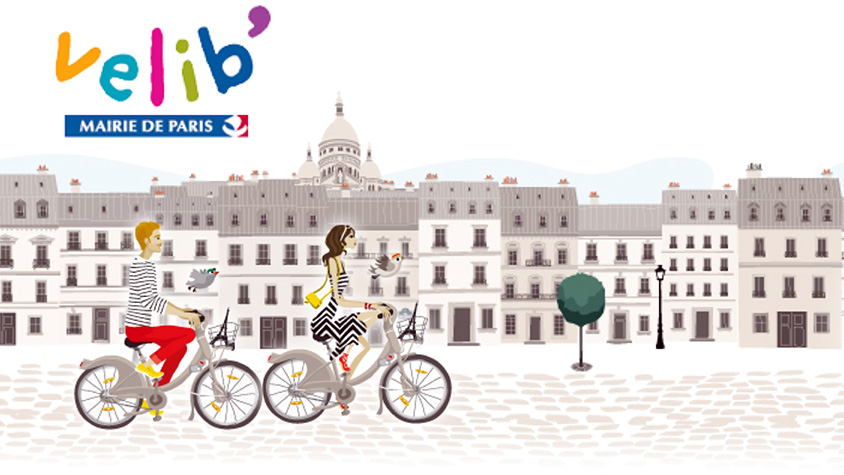 The bike sharing system of Paris, also known as Vélib', is all over the city, and is best way to discover the Paris of Parisian. Photo Credit: Velib'
In this effort to reenergize a global focus on bicycles and bicycling, I am very fortunate to be surrounded by a new generation of bike lovers from the UCI, World Bicycle Relief, and my own colleagues from Connect4Climate of the Sport4Climate initiative. These new and young advocates are proving to me that there is an enthusiastic ray of hope for cycling and the use of bicycles to create change. Their contagious passion for bicycles rekindles my own love for cycling as well.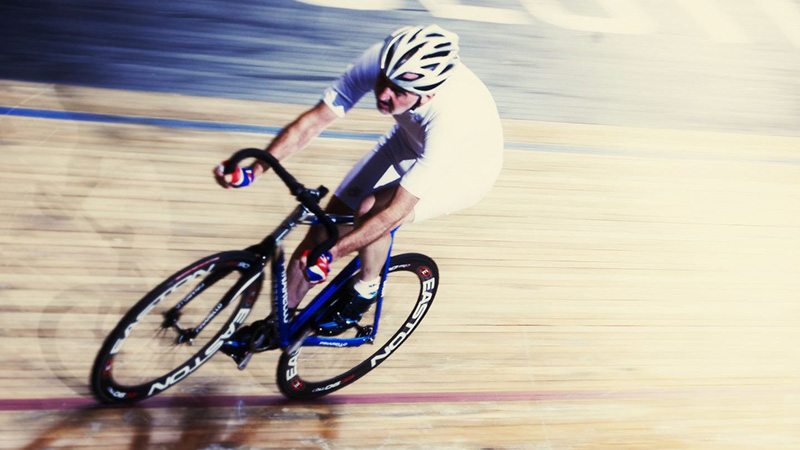 Brian Cookson on racing track. Courtesy of UCI
As for us at Connect4Climate there will be plenty of biking around the world with our global communication initiative Sport4Climate that showcases how community of sport can get involved in tackling one of Earths most formidable foes: climate change. Sport has a universal appeal, and cycling is one of the most important pillars of the Olympic Movement. On our touring calendar, the stages will include the UCI Road World Championships in Richmond, COP 21, and obviously the 2016 Summer Olympics in Rio de Janeiro, where we want to be an active part of the Olympic relay carrying the flame and enlightening the Olympic Cauldron during the opening ceremony. We will also, make sure that the mascots Vinicius and Tom will wear the Connect4Climate bracelets.
Even the French Baron Pierre de Coubertin, founder of the Modern Olympic Movement, was an avid bike rider, and affectionately called his bike Nini. He immensely enjoyed bicycle riding among other sports activities in his lifetime. Wouldnt it be great if the global cycling community could follow de Coubertins lead and once again realize the joy and benefits of cycling? Just recently the initiator of Connect4Climate, Lucia Grenna, nostalgically revealed her trustworthy Bianchi as her top choice for transport OR mobility medium. It is obvious that things are looking up for Cycling4Climate!
UNFCCC Executive Secretary Christiana Figueres and UN Secretary General Ban Ki-moon at COP 19 in Warsaw with the Ghana Bamboo Bike. Credit: Momentum for Change
The popularity and practicality of the bicycle are without question vital links to help lessen worsening morbidity trends attributed to pollution. This is especially true in areas where rapid urbanization and motorization are taking their toll. China is a prime example of such trends as the bicycle and rickshaw have been a traditional mode of mobility for decades, but not anymore. In 2004 there were just 10 million private cars in circulation in China; today there are more than 150 million. While we in the West are beginning to return to the bicycle, millions of others are forsaking their bikes for cars. Reversing this trend could be of huge benefit to our future climate and the health of our cities - but only if we act now.
There are those who see the bike as just a form of recreation or kids play. However, its a major form of transportation for hundreds of millions, and could be for billions. A third of US carbon dioxide emissions are from transport, yet half of all car trips are just 5 km or less. Such a distance takes only 15 minutes to ride on a bike. Of course cycling may not be practical for every trip by everyone, but if people are mindful of the option and if there are better facilities and a supportive culture, cycling could offer a zero-carbon alternative to the car and save billions of tons of CO2 in the coming decades.
Sport has the potential to be an influential if not the most influential element in the environmental movement. It has the potential to be more influential than politics, and more influential than business. Sport has the capacity to transform the way people view the planet and to encourage them to be advocates for environmental change.
I believe that the cycling community can and should be a strong leading voice from the global sports industry about how we doing something so simple can benefit our health and the health of our planet. This is especially important as we travel the Road to Paris: COP 21.