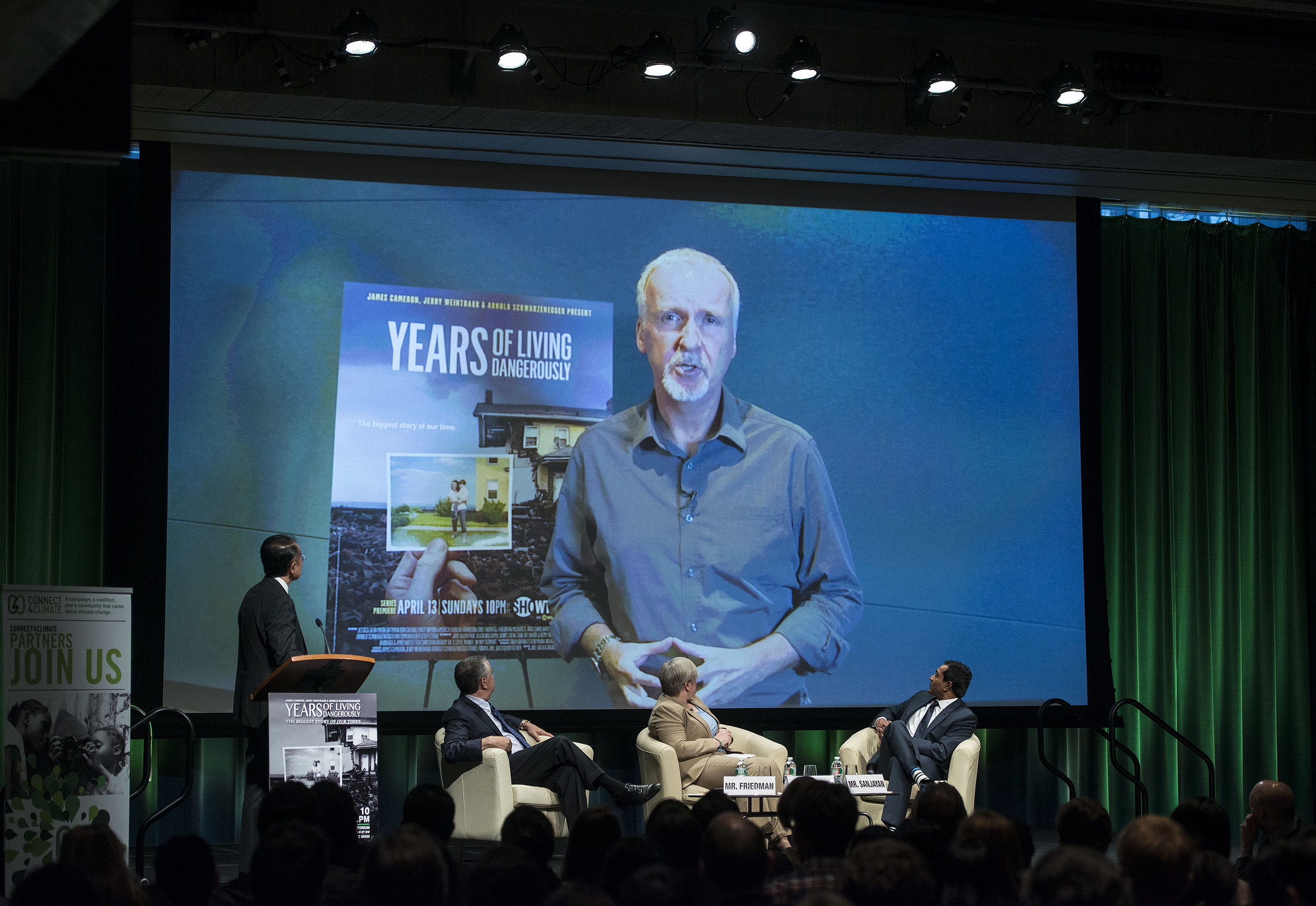 Showtime's "Years Of Living Dangerously" won the top Creative Arts Emmy award, "Outstanding Documentary or Nonfiction Series".
"Years of Living Dangerously" is the first documentary series devoted to climate change ever to appear on a major network or premium cable. Its nine episodes were produced by James Cameron, Arnold Schwarzenegger, and Jerry Weintraub.
Earlier this month, "Years" was named as the first honoree of the 2014 Environmental Media Awards, winning "The EMA Outstanding Achievement for Environmental Content Award." The landmark series generated dozens of major news stories and more than a billion media impressions.
Joel Bach, an Executive Producer of "Years" and series co-creator with David Gelber, quoted on Think Progress: "YEARS received great fanfare on Showtime — hopefully this will put another spotlight on the show and encourage new audiences to watch it on Amazon and the like. Also, this fall the National Wildlife Federation will be releasing YEARS lesson plans in middle schools, high schools and colleges around the country. Our goal has always been to tell the story of climate change to as many people as possible, and this Emmy win goes a long way towards helping accomplish that goal."
Connect4Climate arranged for the series to launch in Washington at the World Bank Headquaters, where World Bank Group President Jim Yong Kim said "I hope the stories here will be a wake-up call" in remarks opening the event. Kim said he has made attention to climate change a top priority for the Bank because "we knew that if we didn't tackle the issue of climate change we would never meet" the bank's twin targets of ending extreme poverty by 2030 and boosting shared prosperity.