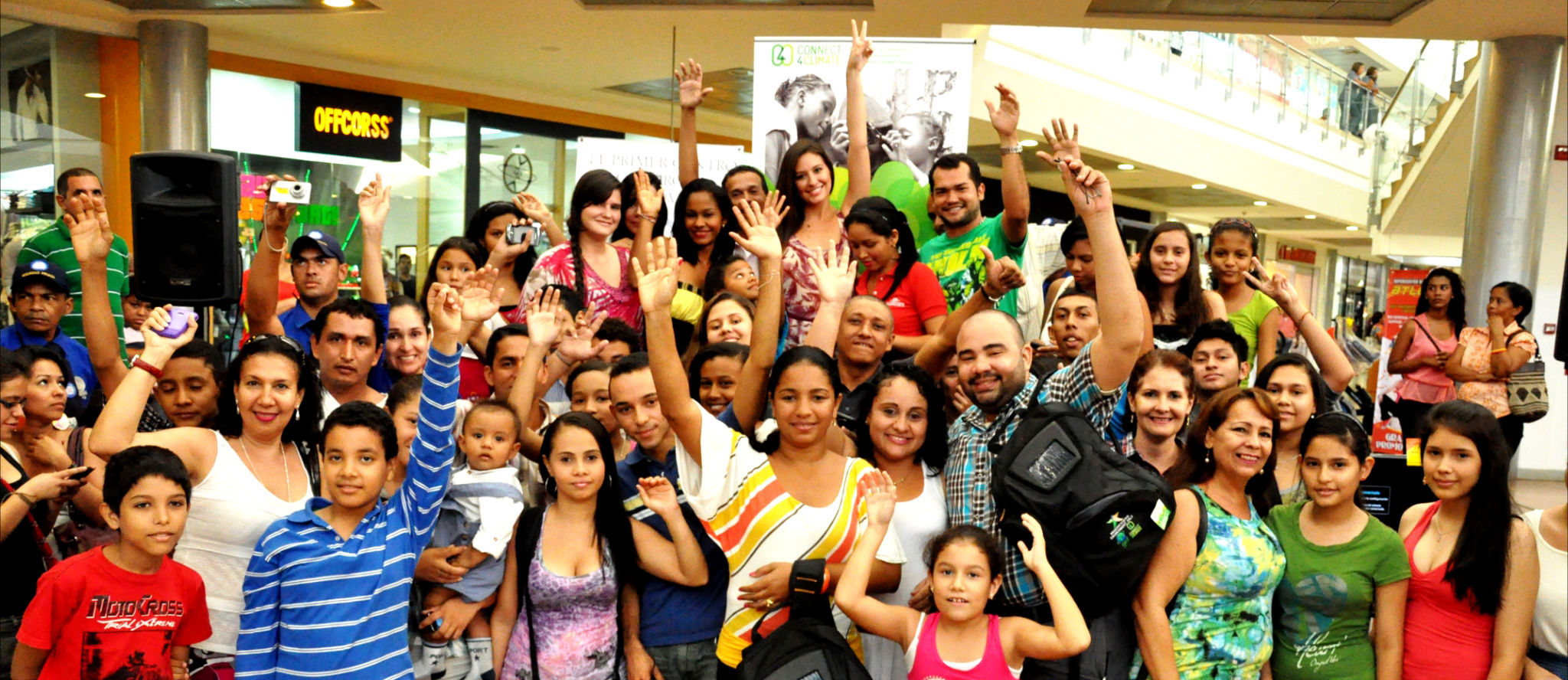 Everything started with a title, Connect4Climate Ambassador to Latin America. I did not want it to be just a name; I wanted to make good use of this title and put it to work. I was filming a soap opera named Rafael Orozco the Idol in Valledupar, and I set out to do what was possible for people in this beautiful and warm city of Colombia to know about Connect4Climate. 
After doing a press conference, interviews on radio stations and in local newspapers and also lectures at the universities, I thought the event would only attract a small group of people trying to find environmental solutions.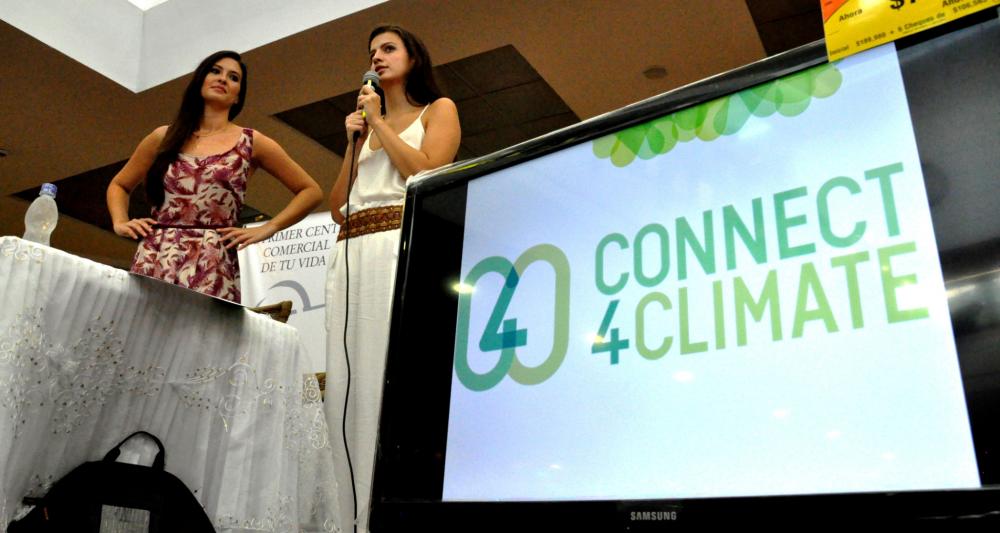 Taliana Vargas and AnaLaura Vargas at the Centro Comercial Guatapuri Plaza in Valledupar, Colombia on November 24, 2012. Photo by Edgad de la Hoz.  
The Guatapuri Square Mall, kindly offered to be our stage. Everything was ready. The name of Connect4Climate was on a big poster which gave joy and strength to the stage, where I could see people were arriving.
My speech was a story that quickly caught the audience attention. While I was giving my speech, I couldn't believe how much more people were arriving. We laughed, sang, and shared stories on how to have a positive impact on our planet. But we all ended up with the same conclusion: love and respect for our beautiful gift, the universe.
The beautiful feeling and respect I have for the planet reflected in the eyes of about 300 people who accompanied me on my debut as Ambassador of Connect4Climate in Latin America. I left the stage, strongly believing that I had left a message on those people: The planet is in our hands and Connect4Climate supports us.
Thanks Valledupar, Thanks Connect4Climate.
Vea este post en español aquí.
*Banner photo:
Taliana Vargas and supporters at the C4C event in Valledupar, Colombia. Photo by Edgad de la Hoz.