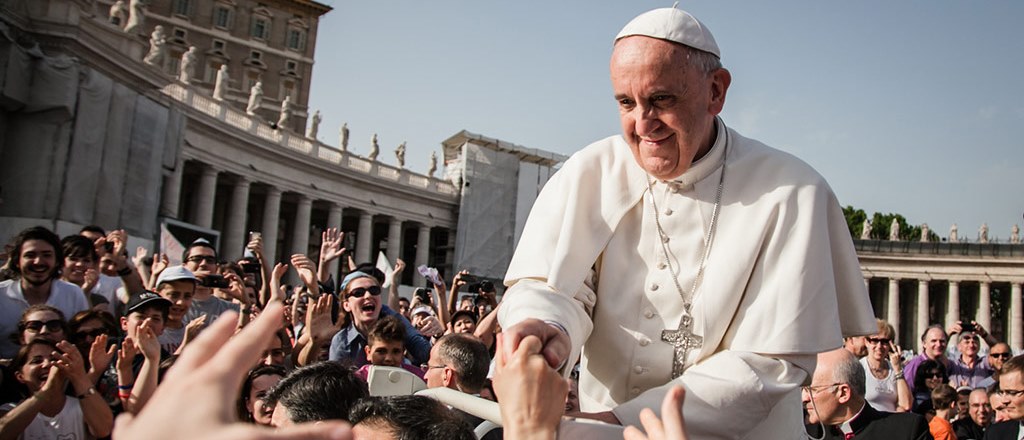 Connect4Climate, Earth Day Network, Earth Day Italia, partners, and global citizens come together in Rome to March for the Earth, supporting Pope Francis' climate message.
As we approach the important United Nations Conference on Climate Change (COP21) in Paris, with the expectation of a powerful binding climate agreement, organizations, business industries, religious and politic representatives raise their voices against climate change. With this in mind, the Dioceses of Pope Francis invited Connect4Climate, Earth Day Network and Earth Day Italia to organize a People's March for the Earth in Rome, on November 8th.
In order to bring Pope Francis' message of universal solidarity and climate action to the attention of all global leaders, international organizations and people from all over the world will march on the streets of the Eternal City to the highly symbolical St. Peters Square calling for a common action.
"Any harm done to the environment, therefore, is harm done to humanity", Pope Francis
In the words of Pope Francis, climate change represents one of the most pressing challenges humanity is facing in our time. In his Encyclical "Praise Be to You, Laudato Si' – On Care for our Common Home", the Holy Father invites everyone to praise and work together for the safeguard of our world, underlining the urgency of tackling poverty and climate change.
We would like to take Pope Francis' words into the streets of Rome and of the world and amplify his message through the people's voice. From the Colosseum to St. Peter's Square, where Pope Francis will greet and bless the participants in the March for the Earth during the Angelus.
"As a former Environment Minister, it is my duty to take part in this very good initiative", Alfonso Pecoraro Scanio, former Italian Minister of Environment
"I signed this petition because climate change is exacerbating poverty, melting glaciers, varying water availability and increasing the risk of disaster in the mountains. We need to take action now", Thomas Hofer Coordinator, Mountain Partnership
In the afternoon, a rich program will include entertainment and educational activities and food and wine booths at the 'Laudato Si Village'. The March for the Earth will end with a Folk Music Concert.
Join Connect4Climate, Earth Day Network, and Earth Day Italia in Rome: March for the Earth!
#March4Earth Program: