Connect4Climate and partners have decided to extend the deadline for video submissions to the Film4Climate Global Video Competition until September 30th, 2016.
As many may have already heard, Donald Ranvaud, creative producer on the Connect4Climate program and Film4Climate champion, passed away on September 4th at the age of 62 while in Montreal judging the films in competition at the World Film Festival.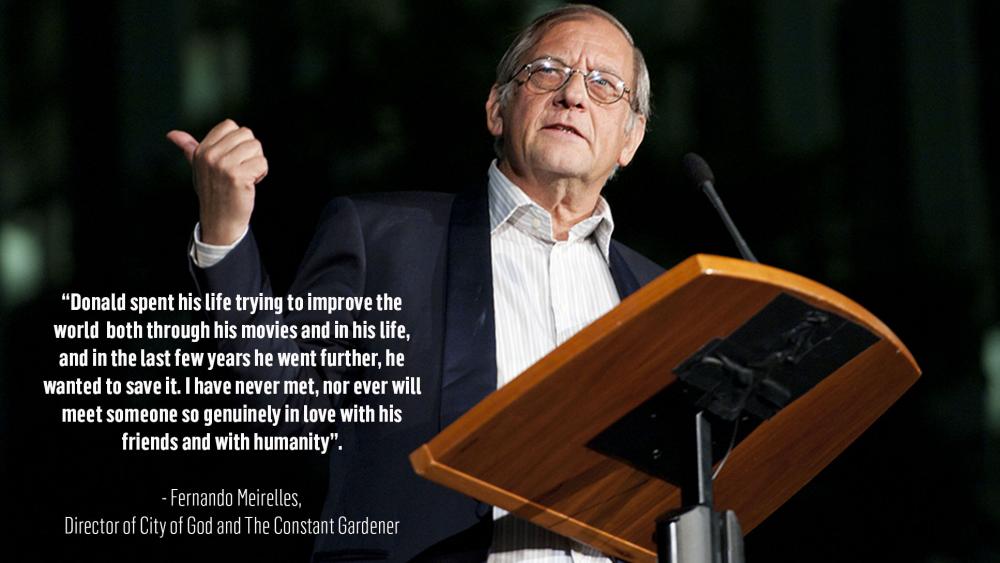 Donald himself was Executive Producer of many award winning and memorable films such as City of God, Central Station and The Constant Gardener – all films that reflect some of the crucial issues of the world today.
Since Donald was a friend and colleague to many on the jury, we feel that it is both necessary and appropriate to reserve more time for reflection before the judging process begins. We dedicate the next two weeks to remembering and celebrating Donald's enthusiastic contribution, with family and friends.
Donald threw his boundless energy and enthusiasm behind the Film4Climate initiative to advance sustainable practices in the creative industries and include climate change and related development content in creative productions. He has been instrumental in engaging the film world on climate change and we thank him for the incredible influence he brought with him.
Born in Italy, but a resident of many countries through his life, he lived cinema at all levels - running the European Script Fund in the 1980s; teaching at universities in the UK; founding the independent film magazine, Framework, in 1975; writing for magazines such as Cahiers du Cinema and Sight and Sound; setting up film courses, film schools and film funds in Central and Latin America; serving on film festival juries, all in addition to his work as a producer and distributor with Buena Onda Films. In July 2016, the University of Warwick bestowed on him an Honorary Doctorate in recognition of his achievements.
Connect4Climate was lucky to gain from Donald's limitless knowledge, his boundless energy, his enthusiasm for debate and quest for truth, and his particular desire to inspire today's younger generation (see some memories here).
His deep concern for the future of the world and coming generations led him to Connect4Climate, and as Fernando Meirelles, Director of City of God, The Constant Gardener and the Rio Olympics Opening and Closing Ceremonies, puts it:
"Donald spent his life trying to improve the world both through his movies and in his life, and in the last few years he went further, he wanted to save it. I have never met, nor ever will meet someone so genuinely in love with his friends and with humanity". 
Youth films calling for climate action
Already amazing stories from young people all around the world have been sent in, and more videos are being shared every day. The global youth call for climate action is building and we are very excited to take this message the UNFCCC COP22 meetings in Morocco later in the year. In early October the jury will select the winning videos.
There are witty calls to action, there are stories from more than 100 countries; there are films showing climate solutions and addressing climate impacts.
Some stories are dealing with deforestation, others with preventing emissions through sustainable land management, still others a looking into the energy revolution and how to transition to low-carbon energy sources, or build cities that are smarter and emit less greenhouse gases.
There are videos also dealing with the management of climate change impacts, through smart pastoralism, to efficient water management, and there are stories on pricing carbon and how to use climate finance to build a low-carbon resilient future.
Add your voice to the #Film4Climate Global Video Competition, submit your videos: film4climate.net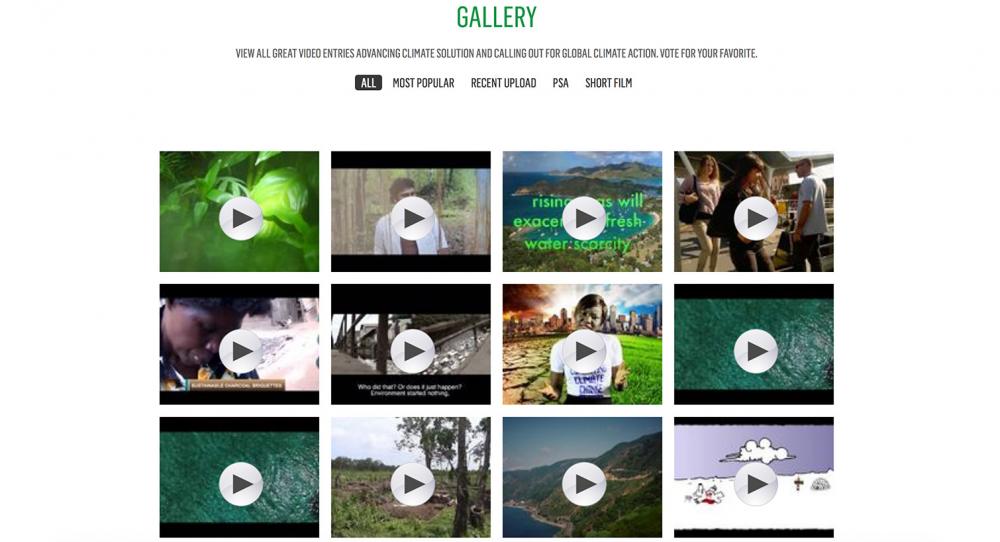 Share on Social Media
Twitter:
Fb/LinkedIn
In loving memory of Donald Ranvaud, Connect4Climate and partners extended the #Film4Climate Competition deadline to September 30th. You have 2 more weeks to submit your climate story: http://bit.ly/2cGqsvc [+photo]
The #Film4Climate Competition has a NEW DEADLINE to remember Connect4Climate's creative producer Donald Ranvaud. You can now submit your climate stories until September 30th. Show the world your solutions, your problems, your climate investment, your vision. Do it now: http://bit.ly/2cGqsvc [+photo]
Instagram
#Film4Climate Competition DEADLINE EXTENDED to September 30 to remember Donald Ranvaud. Continue submitting your climate stories: film4climate.net
To remember @Connect4Climate creative producer Donald Ranvaud, the #Film4Climate DEADLINE WAS EXTENDED to September 30. Enter: film4climate.net