The Academy Award winning director Louie Psihoyos (The Cove & Racing Extinction) will announce the jury for the #Uniting4Climate Virtual Reality International Video Pitch Competition at the Venice Film Festival - La Biennale di Venezia this Sunday, September 3rd. The competition invites sample video pitches and a written description for the production of a VR/360-video on how are we "Uniting for Climate Action". The submissions are expected to highlight solutions to overcoming climate challenges such as vulnerable and coastal communities, rising and warming oceans, managing fresh water resources, preventing pollute on and waste, building smarter and more resilient cities and showing the inter connections with other climate actions in order to build a low-carbon resilient future. Content, innovation, originality and overall impact should be the main focal points of the pitch. Procedures for submissions and more information can be found here.

#Uniting4Climate aims to highlight the collective action taking place in support of climate solutions: countries, cities, regions, businesses, civil society, and individuals are "Uniting for Climate Action." Within the framework of the upcoming United Nations Climate Change Conference, COP23, Connect4Climate will present the campaign in collaboration with the Government of the Republic of Fiji's incoming Presidency of COP23, Germany's Federal Ministry for Economic Cooperation and Development, and other major partners.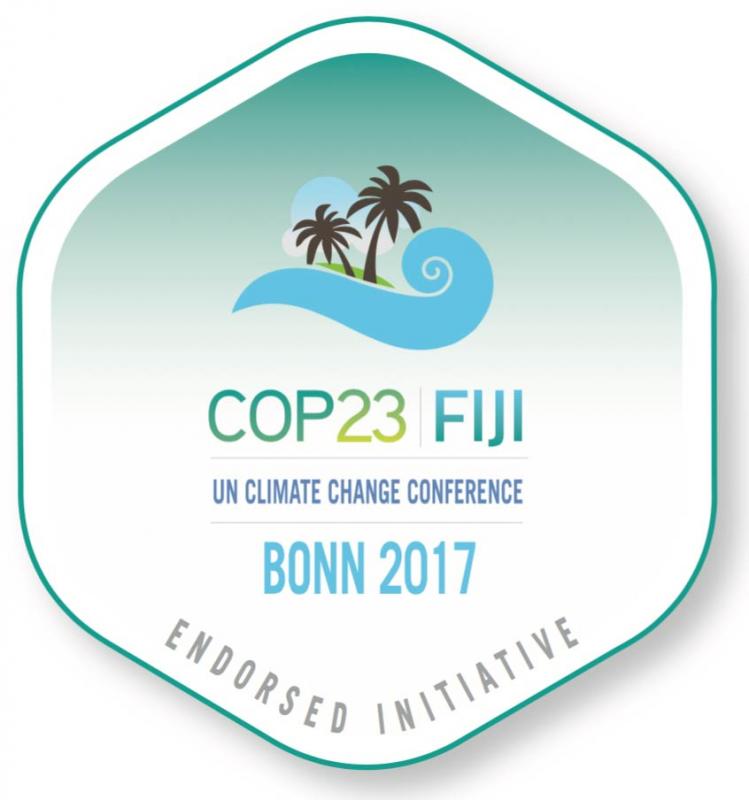 The winner of the VR/360-Video Pitch competition will be announced during COP23 in November 2017 in Bonn, Germany. They will have the opportunity to work with Connect4Climate and an established VR producer to transform their proposal into a VR 360-video (Virtual Reality).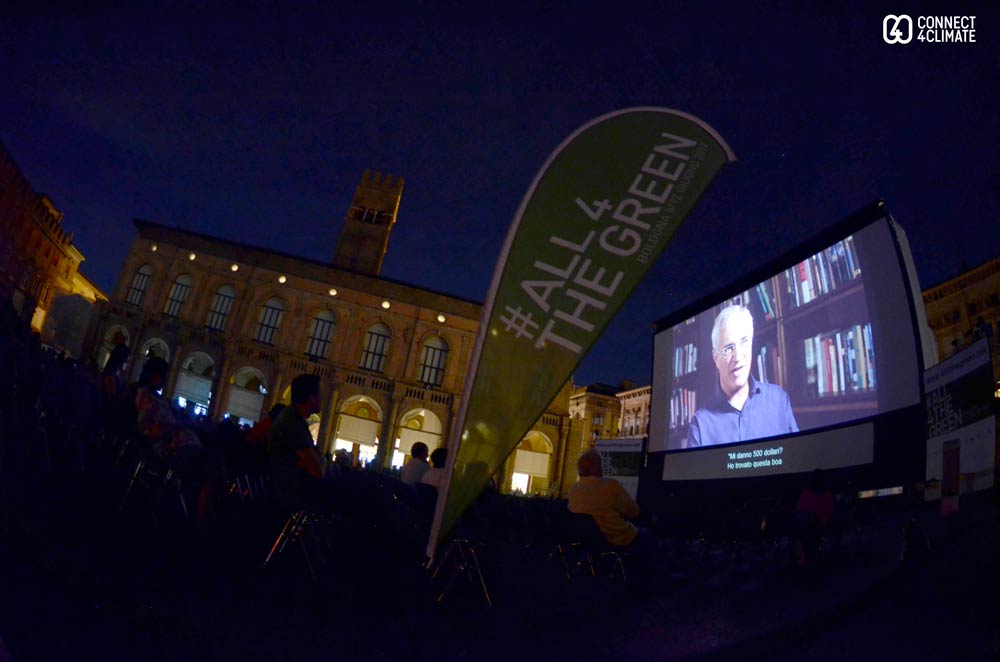 Racing Extinction by Louie Psihoyos as showcased on the largest open-air screen in Europe and powered by solar energy in Bologna, Italy, during the #All4TheGreen week of activities  in Bologna, Italy this spring. Photo Credits: Max Thabiso Edkins/Connect4Climate