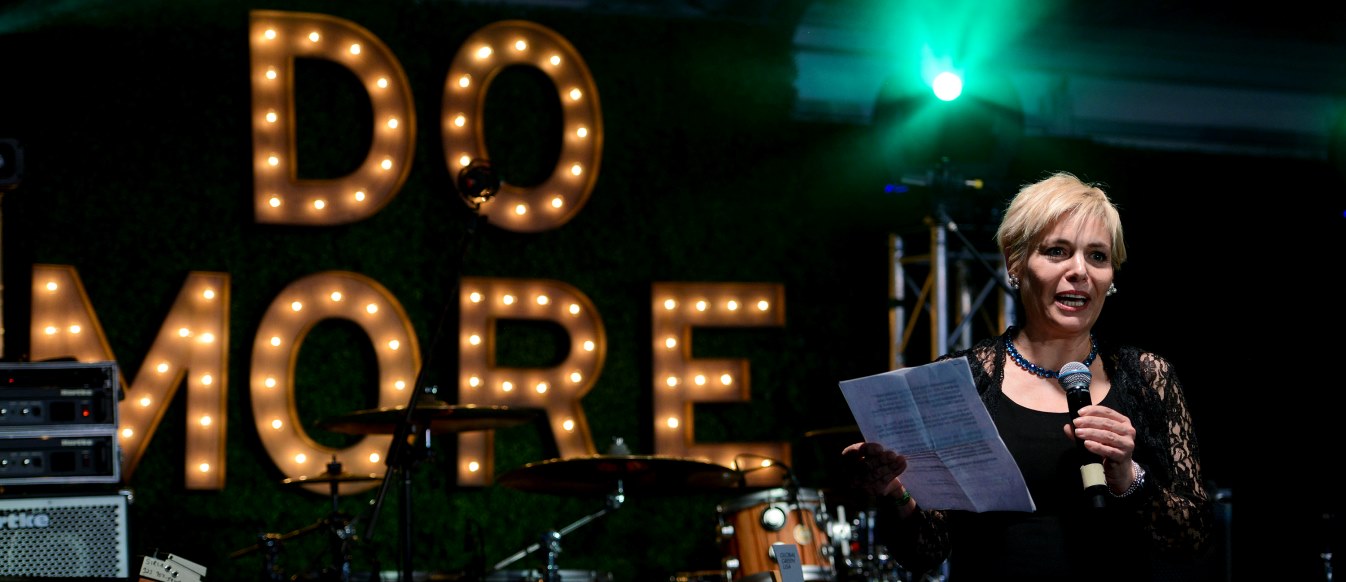 "Let's get some positivity into this world!", exhorted Stevie Wonder during an exclusive performance at the 13th Annual Global Green Pre-Oscar Party held this Wednesday night in Los Angeles.
The star-studded evening highlighted Hollywood's commitment to environmental and climate advocacy, and was attended by some of the most recognizable names in TV, film, music and fashion. Green-minded A-listers in attendance included Seal, Paula Abdul, Ed O'Neil, Jason Ritter, Justin Baldoni, Maggie Grace Melanie Lynskey, Amy Berg, Radha Mitchell and Walt Goggins, and many more. The event also featured an opening act by Charlie Puth, and was emceed by Soledad O'Brien.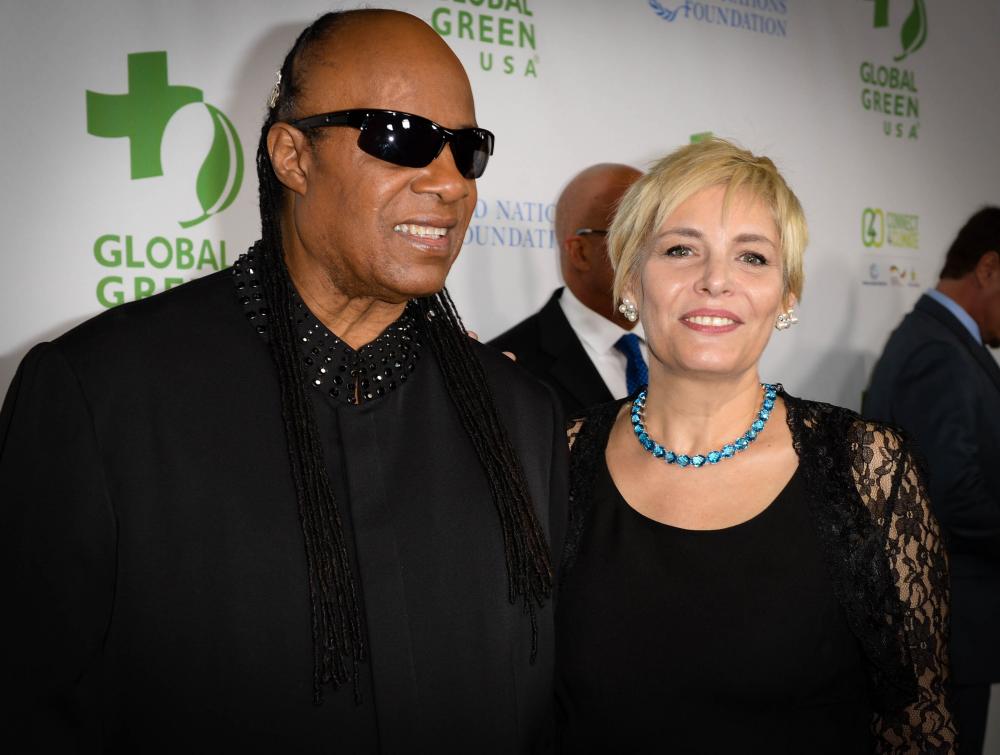 The internationally acclaimed musician Stevie Wonder and Connect4Climate's Program Manager Lucia Grenna on the green carpet
The World Bank Group's Connect4Climate global partnership program received a special recognition for its public outreach, youth engagement and advocacy work with creative industries. Connect4Climate was praised especially for its Action4Climate competition which engaged more than 260 young filmmakers from 70 countries to bring their local stories to a global audience, and for its ongoing Film4Climate campaign that unites over 170 film industry organizations to green the silver screen.
"Movies have a huge impact on people", said Lucia Grenna, Connect4Climate's Program Manager – "They enable us to experience lives different from our own, to feel sentiments and emotions far from our daily experience, to be someone else for a couple of hours. At the same time, films can influence our behavior and shape our habits, encouraging the kind of transition in behavior that we need to reach with climate messaging. The film industry could play a pivotal role in raising public awareness about the climate challenge and delivering effective calls for action."
At the event, Connect4Climate also announced an upcoming collaboration with IMAX and the United Nations Environmental program, UNEP, to promote a global competition for young film makers around the United Nations Sustainable Development Goals.
Alongside Connect4Climate, Global Green also honored the UN Foundation for mobilizing the UN global climate champions program that works to inform and educate the general public about climate solutions, and young students from the Muse School for putting into practice a comprehensive seed-to-table program. 
Watch the best moments of the #GreenOscar16