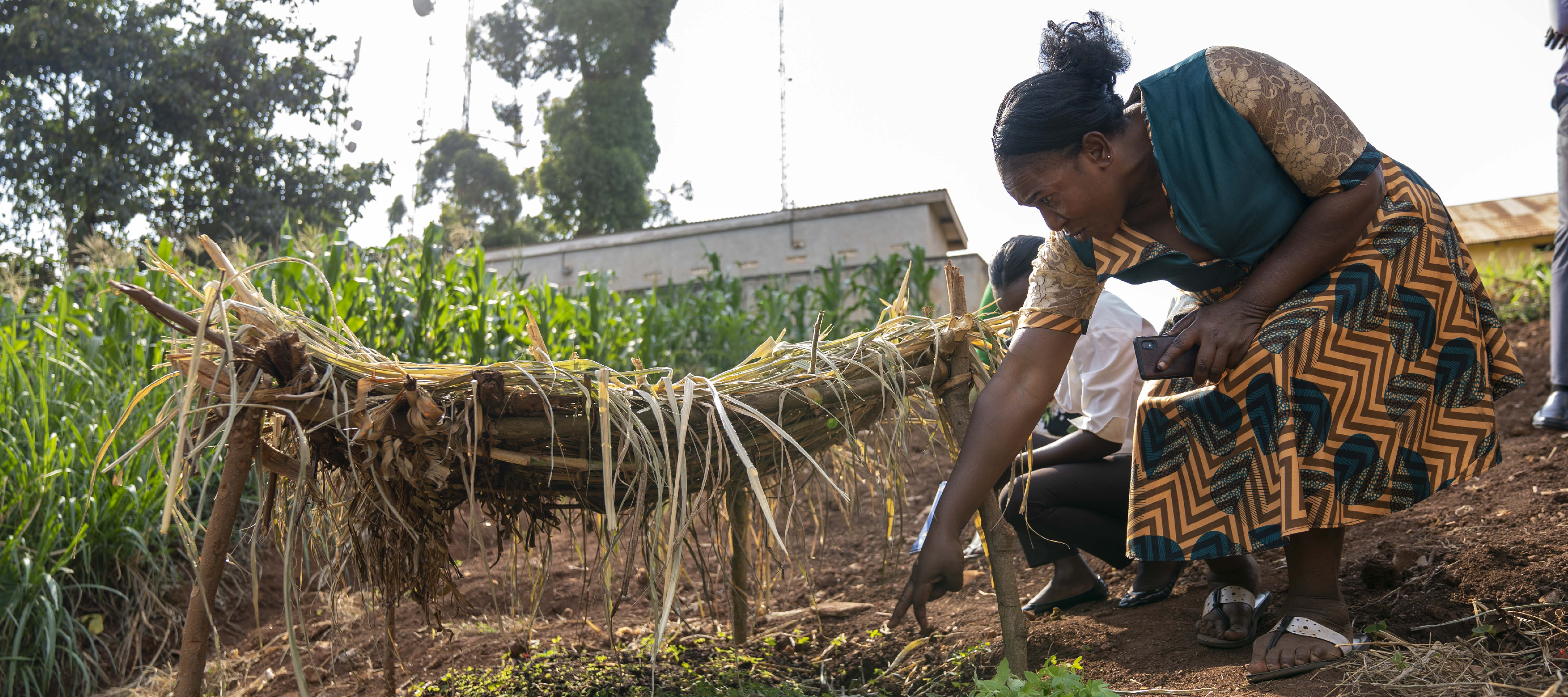 Earlier this month, we marked the International Day of the Girl Child, the commemorative day established in 2011 by the United Nations General Assembly to foreground the needs and aspirations of the world's girls and young women. Now is the perfect time, then, to refocus our attention on girls' increasing vulnerability to the impacts of climate change and to recognize the harm such impacts have already inflicted on girls' health, personal safety, educational aspirations, and potential lifetime outcomes.
All of the catastrophic climate disasters we have witnessed in recent months, from ravaging rainstorms and flooding to extreme heat, drought, and wildfires, have triggered cascades of effects jeopardizing the futures of girls worldwide.
Two recent studies offer examples of the deleterious effects of climate emergencies on girls and young women, ranging from interrupted access to contraception, abortion, and other vital healthcare services to elevated likelihoods of sexual assault (and resultant unwanted pregnancies) at unsafe emergency shelters and sanitation sites. Such issues have recently been documented in Bangladesh and Mozambique amid destructive cyclones and flooding.
The studies in question were conducted by y-labs, an international youth-focused research institution based in Rwanda and the U.S., in partnership with Organon, the global healthcare firm dedicated to improving women's health worldwide; and by researchers at Ohio State University, as documented in their recent article in International Social Work.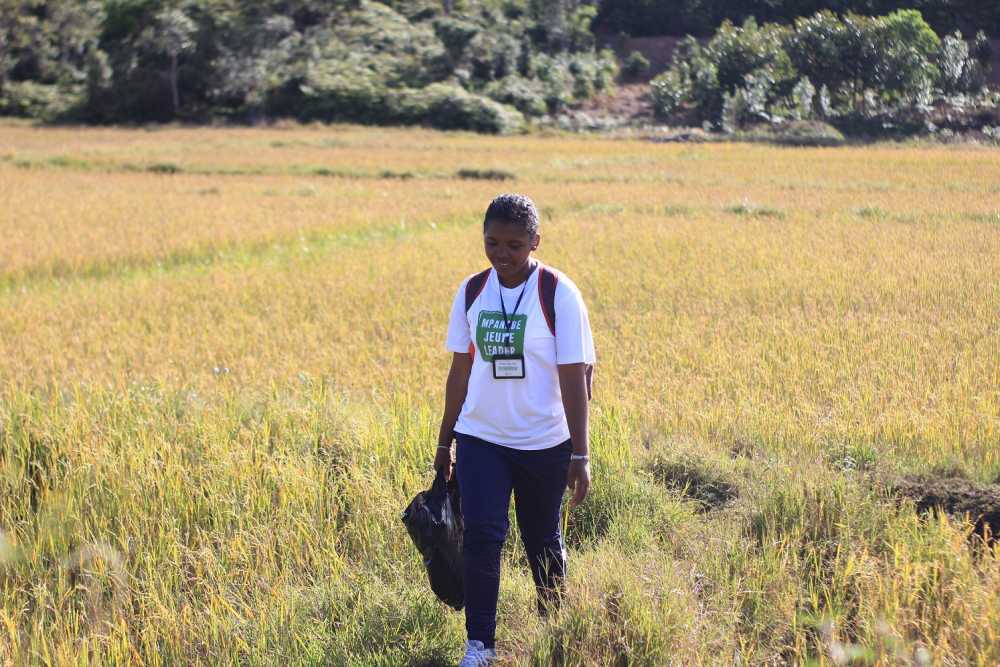 Improving girls' safety takes proactive effort. (Marc Negane/Projet Jeune Leader)
Their work confirms our understanding, based on previous research and reporting, that whether in drought-afflicted farming communities in Cambodia, Kenya, and across the Horn of Africa or in Brazilian and Malawian fishing communities dealing with disrupted rainfall, girls and women are affected disproportionately by climate impacts. The loss of livelihoods and food security has induced desperate families to sell their girls into marriage, driven girls themselves to engage in transactional sex simply to feed themselves, and led to intimate partner violence in Kenya, Peru, and dozens of other localities.
As lead Ohio State researcher Fiona Doherty told Ohio State News upon publication of her and her colleagues' recent article in International Social Work, "Child marriage is often seen as a coping strategy to reduce economic vulnerability and food insecurity that a family is facing because of a disaster."
Climate change is also harming girls' health more directly. Rising temperatures and humidity in Brazil, other South and North American countries, and some Pacific islands have led to the dangerous proliferation of dengue fever, malaria, and the Chikungunya and Zika viruses — all vector-borne diseases linked to miscarriage, premature delivery, stillbirth, and low-birth weight babies. Pregnant girls and women are imperiled, as are their fetuses and newborns.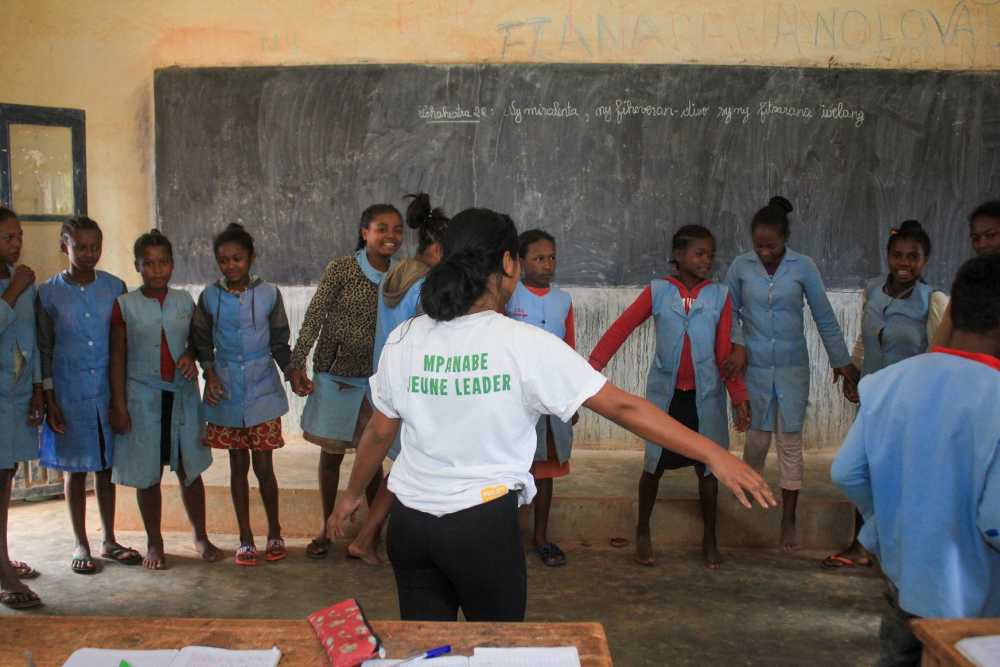 Projet Jeune Leader works with Madagascar's Ministry of Education to empower young girls. (Marc Negane/Projet Jeune Leader)
The y-labs compilation draws several additional links between climatic abnormalities and adverse pregnancy outcomes. A study in southern Israel found that extreme heat increases the likelihood of preeclampsia in pregnant women and girls. In coastal Bangladesh, sea level rise and cyclone-related surges have increased salinity in dinking water, also increasing preeclampsia risk as well as sexual assault risk as young girls are asked to walk long distances unaccompanied to fetch fresh water. Finally, flooding-related displacement, as documented in the wake of the 2011 flooding in Thailand, is another cause of low-birth weight newborns, impairing those infants' health and futures and compromising the economic security and lifelong prospects of their young mothers.
It is clear that extreme meteorological events and natural disasters worsened by climate change are already having dramatic impacts on girls' lives, including on their sexual and reproductive health and rights. Understanding the gendered impacts of climate change, as the youth-driven y-labs contends, will enable us to strategize, plan, invest, and act in the interest of girls' futures. By taking climate action now, we can help to protect girls' childhood, health, and right to an education, and to ensure every girl's safe growth into full womanhood. We can help preserve girls' freedom to choose their own reproductive paths and livelihoods, empowering them to lead long lives on a livable planet.
As we forge ahead, taking inspiration from this year's International Day of the Girl Child, can there be any more compelling mandate?
Dr. Susan M. Blaustein is Founder and Executive Director of WomenStrong International, a global non-profit that partners with grassroots women-led organizations to achieve lasting change for the women and girls they serve. Through collective learning and sharing, WomenStrong is building a worldwide network of organizations advancing the rights and well-being of women and girls.
Banner image depicting urban gardening in Kampala (reflection of original) courtesy of Girl Up Initiative Uganda.