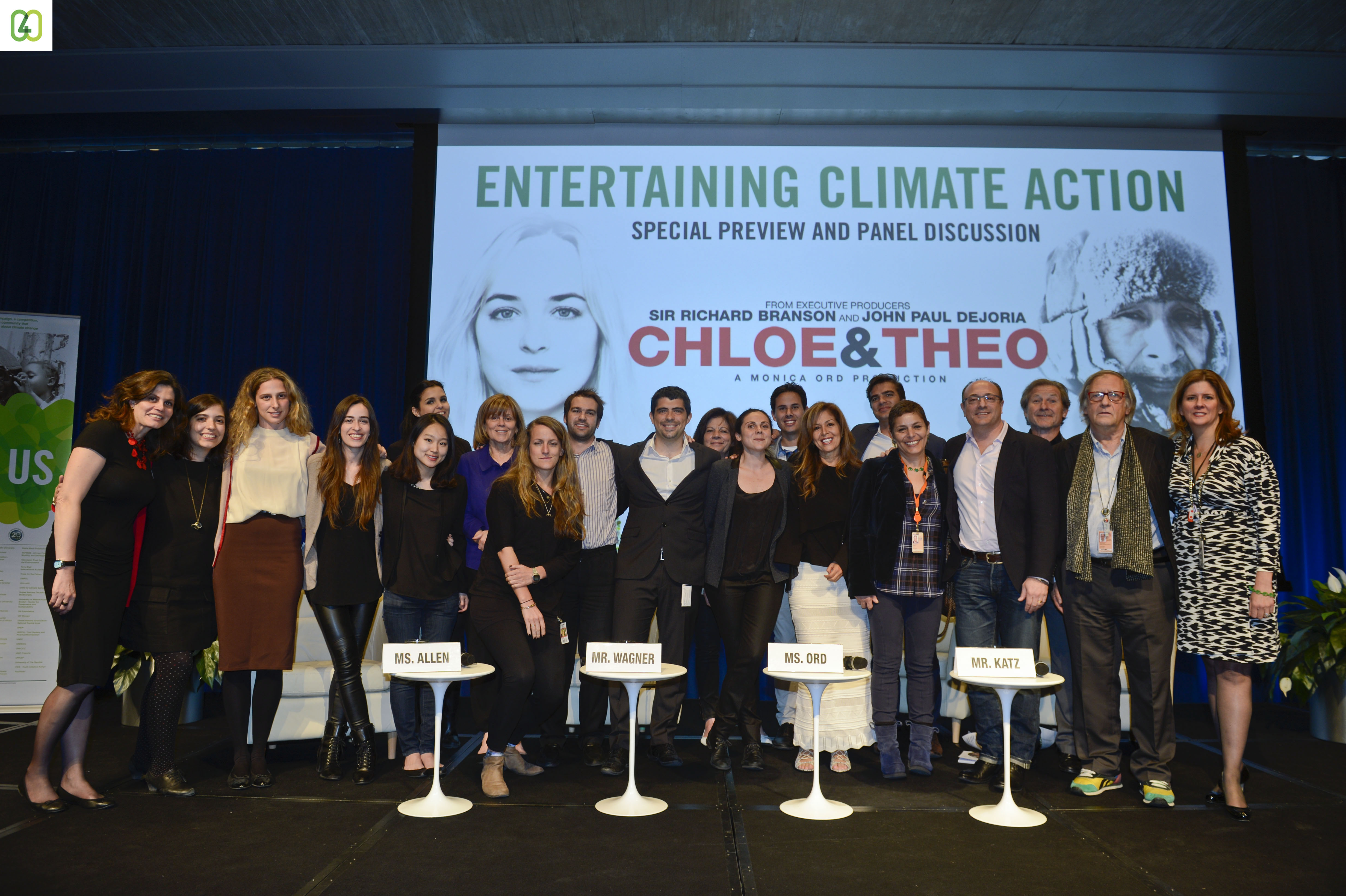 Have you ever wanted to meet someone that changes the way you look at the world? Now is your chance. CHLOE & THEO starring Dakota Johnson, Mira Sorvino and Theo Ikummaq hits select theaters Sept. 4.
CHLOE & THEO tells the story of Theo (THEO IKUMMAQ), an Inuit from the Arctic, who travels from "the top of the Earth" to New York City with an important message for world leaders about the catastrophic impact climate change is having on his home. Upon arrival, he meets a fiery and fearless homeless girl Chloe (DAKOTA JOHNSON), and together they embark on an odyssey to save the world.
This film was championed by first-time producer Monica Ord. Neither a climate scientist nor a filmmaker, Ord has spent nearly two decades in the life sciences industry. She heard Ikummaq's true life tale from a friend, producer Lloyd Phillips, who challenged her to do something about it.
"What's happening in the Arctic, to Theo's people, and many indigenous groups on this planet is real," said Ord. "Nothing is going to change until we care enough to feel their suffering as if it's our own. If this little film can help move the needle to reach people's hearts and minds, I will be eternally grateful."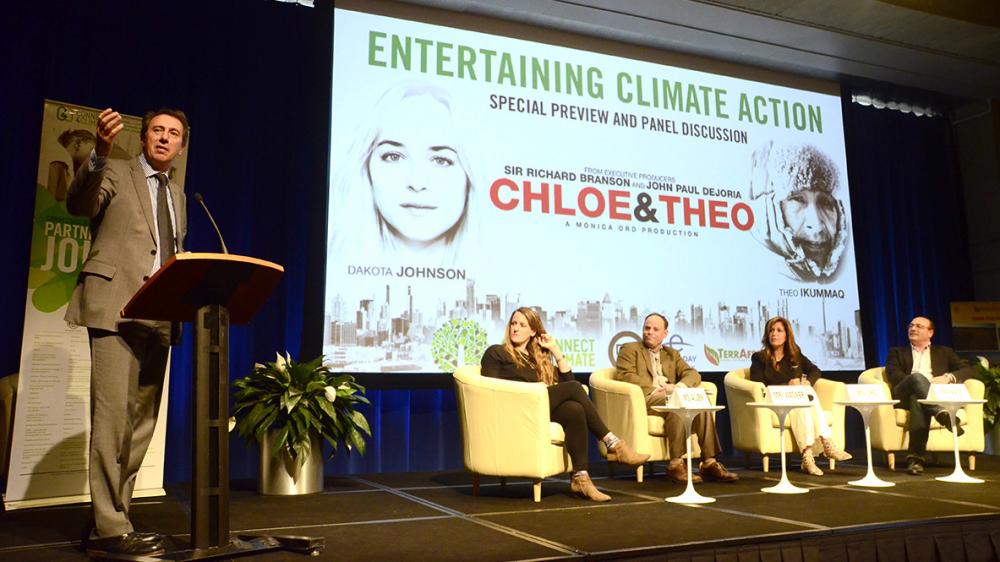 The World Premier of CHLOE & THEO was held at the World Bank Group, organized by Connect4Climate and introduced by Vice President Cyril Muller.
This very powerful, heartwarming and entertaining story will inspire audiences everywhere. CHLOE & THEO not only raises awareness on the impacts of climate change, but underlines the need to care for one another and diminish the power consumerism has on our lives.
"This film has a strong environmental theme, but it has a much stronger humanitarian message," said writer and director Ezna Sands. "It's about how we regard one another. Recognizing that we're all connected."
Executive producers Sir Richard Branson and John Paul DeJoria concur.
"Climate change is affecting the most remote communities," said Sir Branson, who traveled to Ikummaq's home Igloolik with Ord to witness the changes prior to the movies conception.

"Witnessing the impact of global warming on the Arctic and the Inuit people confirmed in my heart that each of us is deeply connected to people in remote corners of the world."
"CHLOE & THEO exposes where the world is today and why each of us need to make changes … for our generation … but most importantly for the next," said DeJoria.
The film will be shown in the following cities starting Friday, Sept. 4: New York, NY at Cinema Village; Beverly Hills, CA at Laemmle Music Hall; Skokie, IL at AMC Village Crossing; Bensalem, PA at AMC Neshaminy; San Francisco, CA at AMC Metreon; Methuen, MA at AMC Methuen; Gaithersburg, MD at AMC Rio; Detroit, MI at Detroit Cinema; Seattle, WA at AMC Pacific Place; and Edina, MN at AMC Southdale.
A special screening was held in April at the World Bank Group, organized by Connect4Climate, to highlight the urgent need to act on climate change.