July 11, 2019 -

6:30pm to 8:30pm
New York City, NY
United States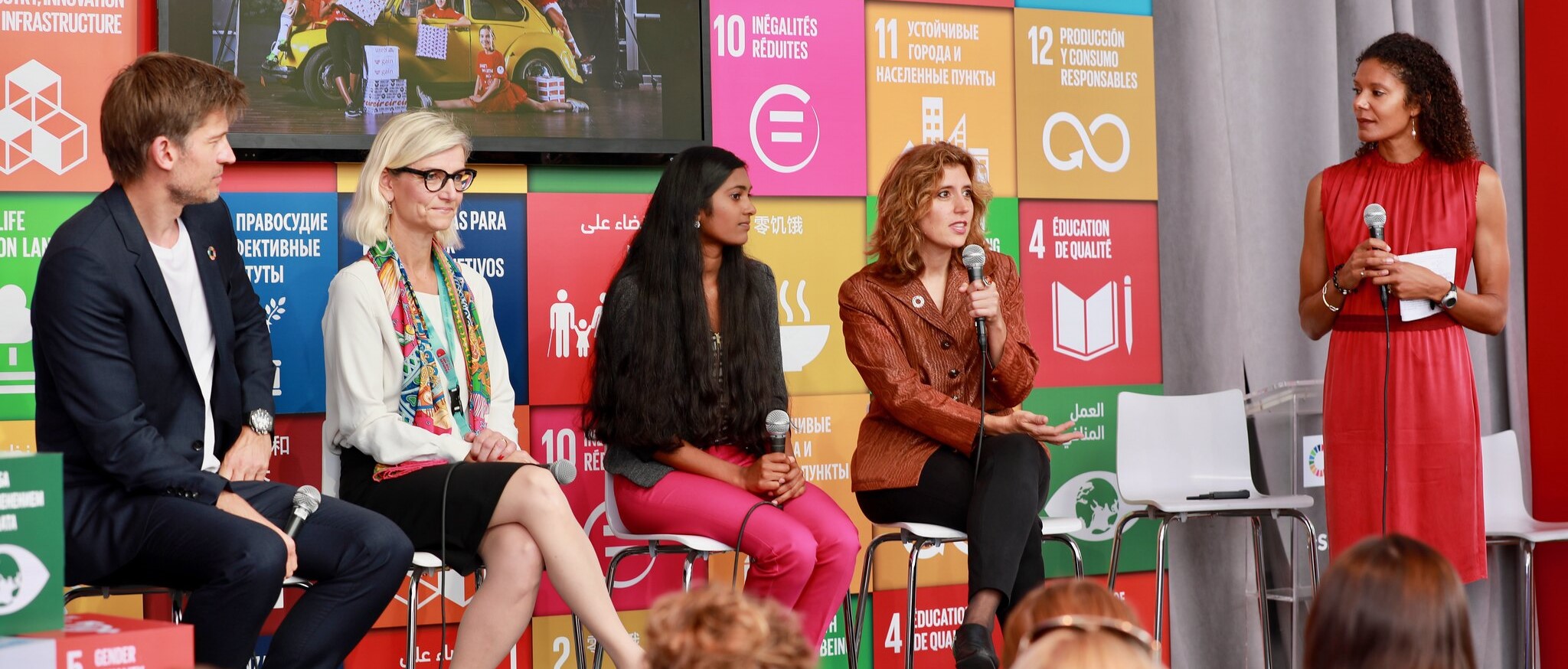 The United Nations' High-Level Political Forum on Sustainable Development (HLPF for short), which aims to assess global progress on the Sustainable Development Goals and lay out new strategies in response, got underway in New York City this Tuesday and will continue through July 18. The concerns of young people are especially high on the agenda.
Making a special appearance at this year's HLPF are Belgian youth ambassadors Flore de Pauw and Launy Dondo, who will be presenting a panel discussion homing in on the astonishing greenhouse gas emissions of the fashion industry and suggesting ways of encouraging this industry to transition away from its historically wasteful practices in favor of conservation- and sustainability-oriented approaches.
Titled "The Future of our Garment Industry: Sustainable & Ethical?," this discussion of fashion and the SDGs will unfold on July 11 at the Permanent Mission of Belgium to the UN, and will feature climate-passionate youth delegates alongside seasoned UN personnel with experience in sustainable design and corporate engagement. The dialogue was organized by UN Global Compact, which, like Connect4Climate, was among the founding members of the UN Alliance for Sustainable Fashion, launched last March at the UN Environment Assembly in Kenya.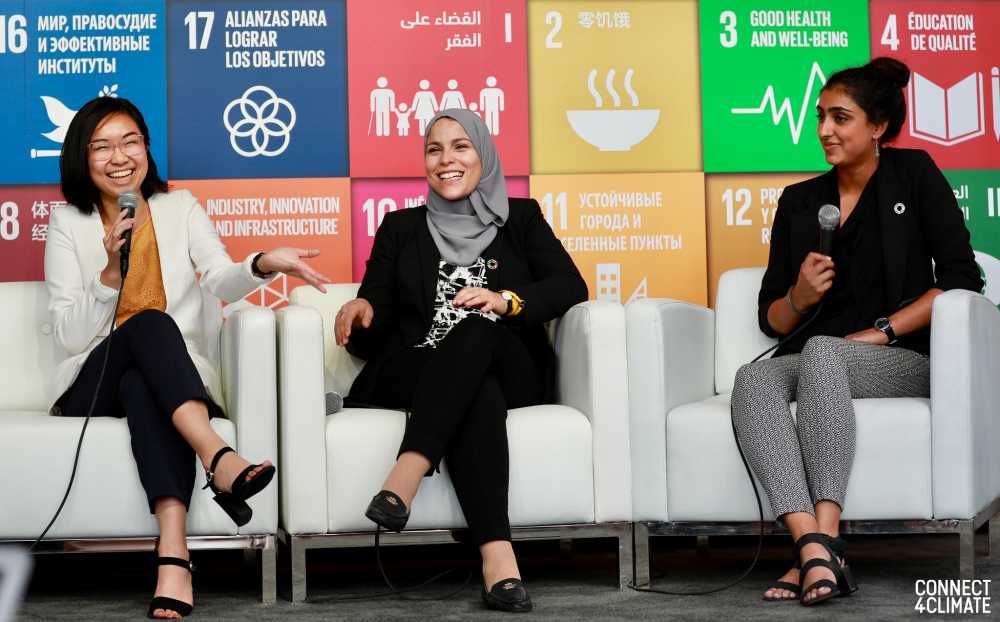 Setting the urgent tone of the event are a number of alarming statistics on fashion and the environment. For instance, the fashion industry currently accounts for some 8-10% of total worldwide carbon emissions—a higher percentage than that of all maritime shipments and international air travel put together. We're buying 160% as much clothing as we did only 15 years ago as well, which makes the fashion facet of the climate crisis especially concerning to #Youth4Climate advocates looking to turn climate change around.
The event will focus on three of the UN's Sustainable Development Goals in particular: Decent Work and Economic Growth (SDG 8), Reduced Inequalities (SDG 10), and Climate Action (SDG 13). Modern-day "fast fashion" has been known to rely on inhumane work conditions as well as wasteful and pollutant production pipelines, which makes linking the humanitarian objectives of SDGs 8 and 10 with the climate-positive aims of SDG 13 an appealing opportunity.
Above all, the organizers of this session are hopeful that it will illustrate the power of youth activists, consumers, business leaders and policymakers to come together on an issue and bring about real change in the fashion industry. If we're to meet the demands of the Paris Agreement and continue further down the green path towards complete carbon neutrality, addressing the lingering problems of the fashion sector is an obvious top priority.
All photos by Kaia Rose, Connect4Climate.