September 1, 2004 (All day)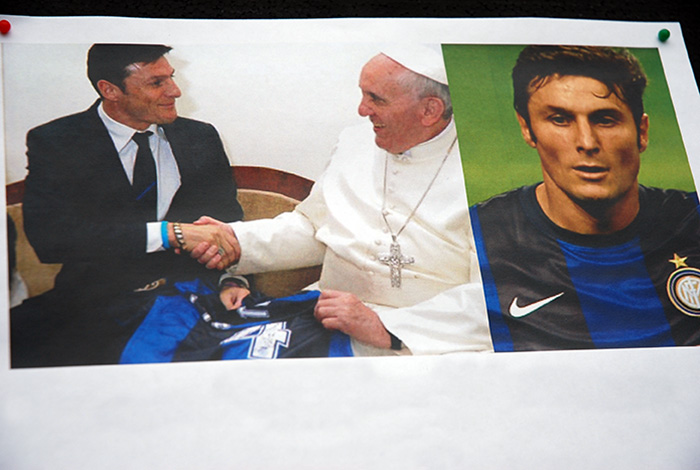 On September 1st 2014, through its long relationship with Televisionet (TVN), the Connect4Climate program of the World Bank Group helped host the first Interreligious Match for Peace with world-famous footballers, an event proposed and introduced by Pope Francis.
The game takes place at the Stadio Olimpico in Rome and will showcase the talents of superstars such as Javier Zanetti, Lionel Messi, Zinedine Zidane, Samuel Eto'o, Andrea Pirlo andRoberto Baggio. It's set to be a historic moment in the charitable sports calendar that will bring together people of different religions to celebrate interfaith harmony, solidarity and sporting excellence.
Pope Francis has championed global peace and the struggle against poverty. Connect4Climate and The World Bank recognize that poverty is inextricably linked to climate change, with the poorest most affected. With the increasing impact of climate change, there is a higher risk of conflict due to population displacement and resource scarcity. An inter-faith dialogue on lasting peace, expressed through the Match For Peace, therefore becomes vitally important.
With a capacity of up to 80,000 in the stadium plus global television and online coverage by RAI International and RAI1, Match For Peace is expected to reach millions of people. That's a huge global audience for messages embracing peace, tackling inequality and poverty, and acting on climate change. Messages will be boosted by substantial social media activity on Twitter with the full support of the players.
As football-loving Pope Francis once tweeted, "The World Cup allows people from different countries and religions to come together. May sport always promote the culture of encounter".
Match for Peace will honor that sentiment, highlighting how football can bring together people from all walks of life and all corners of the globe to engage with some of the important challenges of our time.
Don't stand on the sidelines. Team up with Pope Francis and Connect4Climate for lasting peace, shared prosperity and climate action. Follow the match at #matchforpeace and have your say with Connect4Climate at #sport4climate.