May 22, 2017 (All day) to May 26, 2017 (All day)
Last year's historic Paris Agreement and the overall trend to include climate change in the sustainable development agenda have set the direction for a broader global climate action. In line with these new developments, the World Bank Group will launch "Innovate4Climate - Finance & Markets Week" in Barcelona, Spain from May 22-26, 2017.
The first edition features a two day forum with high level government representatives, finance and business leaders focused on Unlocking the Trillions in private sector investment needed to scale up national climate plans and to accelerate the global transition to a low-carbon, climate-resilient future.
Greening the finance sector; de-risking investments; driving low-carbon pathways through transformative policies and carbon pricing; and supporting the implementation of NDCs around the world are a few of the topics of this new global platform to advance the post-2015 framework.
Side events and meetings will be organized around the Summit and will offer possibilities to address various topics in more detail. Partners and private sector participants (investors and businesses) will present their activities at side events. Regional climate finance topics and business opportunities will also be addressed; new trends and financial instruments will be presented by leading knowledge institutions.
Expand your network with the opportunity to meet the key players of the climate markets. Gain insight, knowledge and guidance from thought leaders on the global climate agenda. Benefit from a highly-targeted market by showcasing your projects and solutions to key decision makers in the sustainable finance field.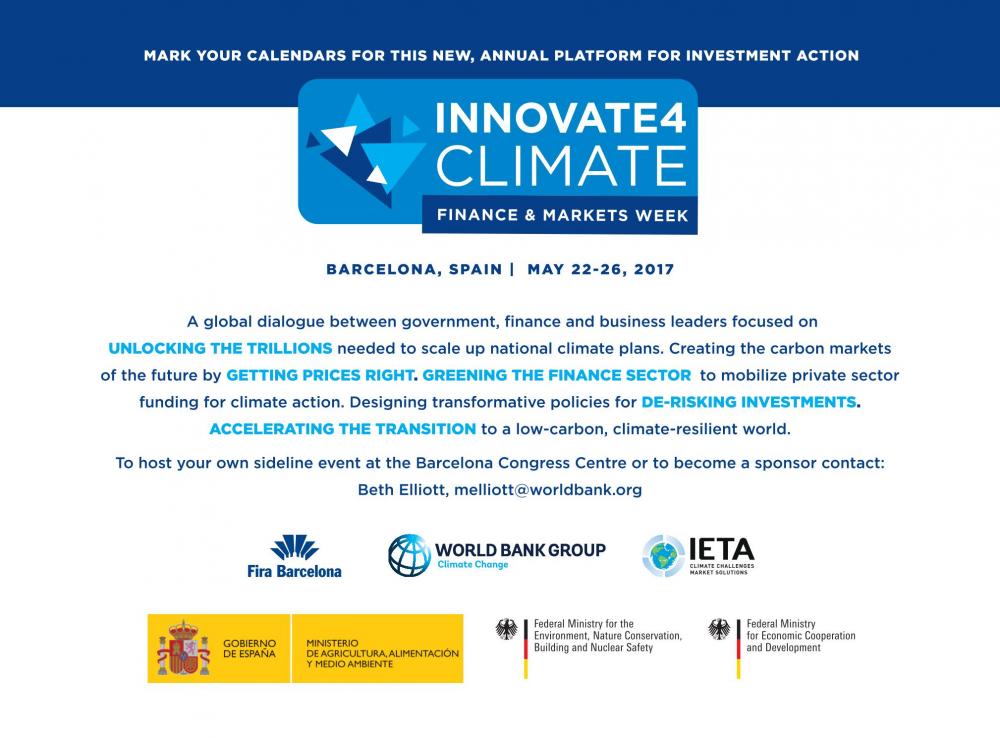 The event will have a strong private sector focus in order to identify means to mobilize private capital to support climate action. There will be a focused effort to draw in a wider band of private sector participants representing financial institutions, investment entities, key industrial sectors (i.e. utilities, oil and gas, renewables, etc.) including pension funds with interest in the generation of carbon markets and climate finance instruments.
Innovate4Climate is a new event organized by the World Bank Group, Fira de Barcelona and the International Emissions Trading Association (IETA).
Why Barcelona?
Barcelona, International Hub, is known for its enterprising and dynamic nature. It is a city that is open to people and to the world and an international point of reference both socially and economically.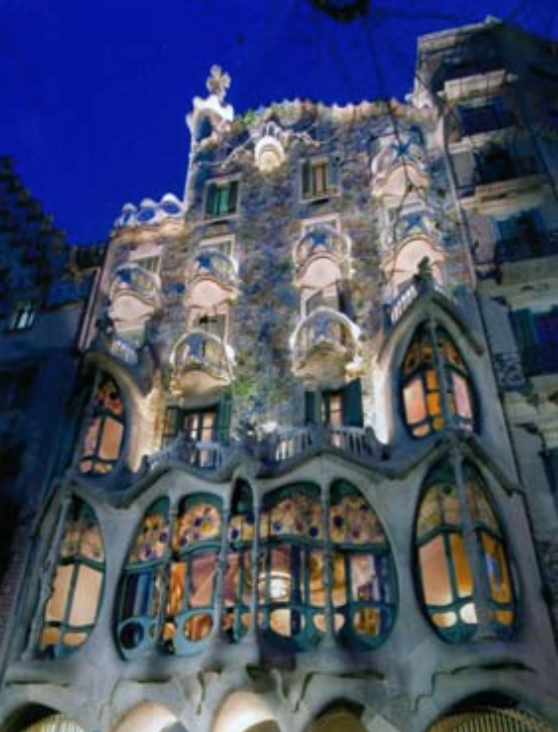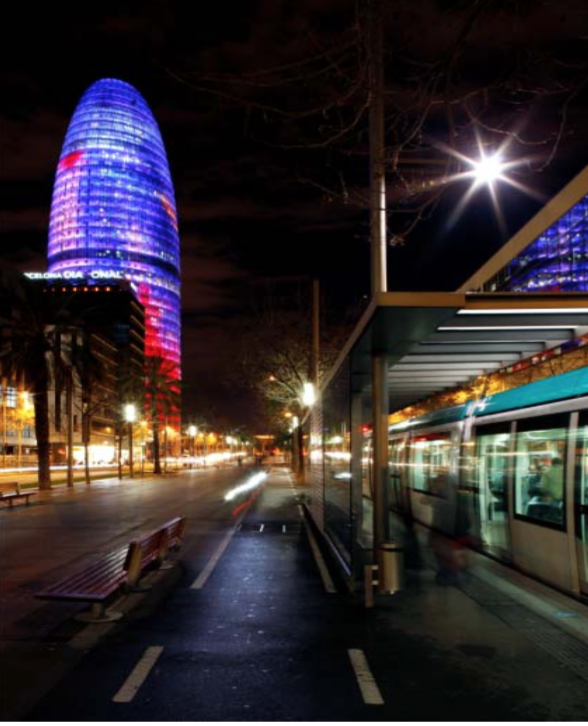 Photo credits: World Bank Resources