September 5, 2016 -

10:00am to 5:30pm

"Green Cinema: towards a sustainable film industry"
Workshop and talks presented by Connect4Climate, World Bank Group, in collaboration with Green Cross Italy and FIMA - Federazione Italiana Media Ambientali.
Officially recognized by the "Ordine dei Giornalisti".
10:00 AM - 1:00 PM, Spazio Incontri, Venice Production Bridge, Hotel Excelsior 3rd floor, Venezia Lido
"Art & Stewardship: The Role of Creative Industries in Promoting Climate Action to Protect Global Culture"
For 73 years, The Venice Film Festival has been a premiere international focal point of cinema and culture. Yet, since its inception, human impact on the environment has increasingly threatened the very existence of world heritage sites such as historic Venice itself. Environmentalists, artists and industry representatives will convene to discuss the role and stewardship of creative industries and the filmmaking community in inspiring climate action to protect global culture. 
4:00 PM - 5:30 PM, Italian Pavilion - Sala Conferenze Tropicana, Hotel Excelsior, Venezia Lido
PANEL DISCUSSION
Silvia Bizio - @siliviabizio @repubblicait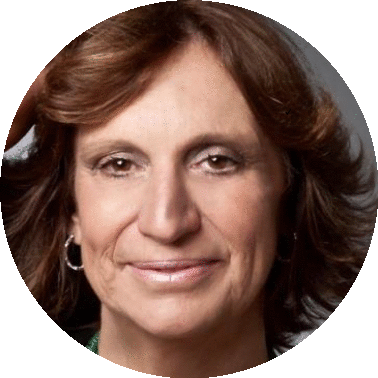 Los Angeles Correspondent, La Repubblica 
Giornalista, corrispondente di cinema da Los Angeles per La Repubblica e l'Espresso dal 1986, Silvia Bizio e' un membro della Hollywood Foreign Press Association. Laureata in Lettere e Filosofia dall'Universita' degli Studi di Roma, ha conseguito un Master e un PhD in Sociologia e Comunicazioni di Massa presso l'Universita' della California a Los Angeles.
Ha scritto numerosi libri fra cui "Los Angeles Babilonia" e "Cinema Italian Style", la storia del cinema italiano agli Oscar e ha vinto il premio Miglior giornalista internazionale del Sindacato Pubblicisti Americani. E' stata direttore artistico di Cinema Italian Style, rassegna del cinema italiano contemporaneo a Los Angeles prodotta con Cinecitta' Luce e l'American Cinematheque dal 2004 al 2010, ed è attualmente direttore di Italians in Film.
Il suo primo film come produttrice, "Il turno di notte lo fanno le stelle," scritto da Erri De Luca, diretto da Edoardo Ponti e interpretato da Nastassja Kinski, Julian Sands e Enrico Lo Verso, e' stato shortlisted per gli Academy Awards e ha vinto il festival di Tribeca come miglior cortometraggio. Questo e' il suo primo documentario. 

Prof. Carlo Giupponi - @univiu @CaFoscari @CmccClimate
Associate Professor and Director of the Interdepartmental Centre VICCS "Venice Centre for Climate Studies" at University Ca' Foscari of Venice
Dean of Venice International UniversityResearch affiliate at the Euro-Mediterranean Centre for CLimate Change (Centro Euro- Mediterraneo per i Cambiamenti Climatici, CMCC) 
Carlo Giupponi is Associate Professor at the Department of Economics, Director of the Interdepartmental Centre VICCS (Venice Centre for Climate Studies) at Ca' Foscari University of Venice (Italy), and Dean of the Venice International University (a consortium of 16 European, American and Asian universities). Before, he worked at faculties of agricultural sciences, serving as assistant professor at the University of Padova (1990-2002) and as associate professor at University of Milan "Statale" (2002-2007). He was visiting scholar at the University of California at Santa Barbara, Remote Sensing Research Unit, in 1988, 1990 and 1996, and is currently involved in collaborations with several universities in Europe and elsewhere.
Research activity focuses on sustainability science, valuation methods, the integrated assessment and management of natural resources, with main focus on water and agriculture, at local to regional scales, with their interactions with global change drivers (climatic and socio- economic ones). The socio-ecosystem is the preferred analysis unit of human nature spatial- temporal dynamics. Most activities are in Europe and the Mediterranean Basin, but also in Asia and elsewhere.
The most relevant original methodological contributions are in the field of disciplinary integration, with the development of methods and tools adopting participatory techniques, system dynamics and spatial analysis as means for integrated assessment and decision support.
Recent and current responsibilities of European and national research projects are the fields of climate change adaptation, integrated natural hazards, vulnerability and risk assessment, water management, agri-environmental policy and water pollution. Recent collaborations and consultancies include institutions such as the Food and Agriculture Organisation, Intergovernmental Panel For Climate Change, World Bank, World Wildlife Fund.
Teaching activities are at graduate and undergraduate level on the following topics: Natural Resources Management and Climate Change; Economics of the Environment; Methods of Spatial Analysis; Adaptive Management of Agro-ecosystems.
He has co-authored more than 250 scientific and professional papers, and developed several modelling and decision support frameworks and tools in the field of natural resources management, in particular NetSyMod and mDSS (http://www.netsymod.eu/mdss/). Current responsibilities include the editorial board of Environmental Modelling and Software (Elsevier), the editorial board of "Frontiers in Interdisciplinary Climate Studies", the council of the Global Climate Forum (Process leader: Participatory Methods), rector's delegate for International cooperation and development.
Recent responsibilities include: Editor in chief of the Italian Journal of Agronomy, and member of the Board of Directors of the International Environmental Modelling and Software Society (iEMSs), coordinator of the PhD Programme on Climate Change Science and Management, Director of the Interuniversity Doctoral School "ChangeS" (Global Change Science and Policy), coordinator of the project for the establishment of the Ca' Foscari School for the Sustainability of Environmental and Tourism Systems, rector's delegate for the Development of European research projects. 

Nevina Satta - #SardegnaFilm
Vice President, Italian Film Commission and CEO and President, Sardinia Film Commission 
CEO of the Sardegna Film Commission and vice president of the Italian Film Commission Association (IFC), Satta is currently board member of Cineregio, the EU network of Regional Film Funds.
Born in Sardinia, she earned a degree in philosophy and a Ph.D. in cultural-media studies and visual anthropology from the University of Milan, where she began her career as filmmaker and producer. Before returning to her native Sardinia after an absence of 20 years, she was based in Los Angeles for 10 years, where she developed and produced narrative features and documentaries. She works as consultant for international film festivals and as architect for training initiatives (including the Locarno Film Festival for 18 years, the African Asian Latin American Film Festival, Milan, among others).
Together with her husband, she founded the Unicef-endorsed Traveling Film School, a non- profit organization that provides free film and theater training to children in underdeveloped regions around the world; in addition, they developed the Fair Trade Cinema Protocol.
She specializes in sustainability in the creative industries and audiovisual industry funds and institutions. 

Lamberto Mancini - @TouringClub
Director General, Touring Club Italy
He graduated in Economics at the Ancona University, and then achieved his MBA at the Bocconi University in Milan. In '86 he joined Merloni Elettrodomestici (Milan) where he focused on the European markets, as International Product Manager. 
He was then appointed Marketing Manager, Italy. In '91 he became Marketing Director at Macchingraf (Milan), a branch of the Dutch Multinational Group "Buhrmann", leader in graphic arts products and technologies (main brands: Heidelberg and Linotype).
Afterwards he was appointed B.U.Director and member of the Steering Committee. In '99 he moved to Rome as Deputy General Manager of Cinecittà Studios, and in 2000 he was appointed General Manager. Since 2007 he is also Member of the Board, and President of other subsidiary companies in the Group. In October 2011 he was appointed CEO of Cinecittà Studios. 
From November 2007 to February 2014 he has been President of the "Audiovisual and ICT District", a non-profit association with the patronage of the Major of Rome, of the Corporate Association and of the local Chamber of Commerce (remains Vicepresident since February 2014).
Since July 2009 up to May 2012 he acted as General Secretary of ANICA (National Association of Film Producers and Distributors).
Since 2009 up to 2011 he acted as Director of the Confindustria "Cultural Companies Federation" (encompassing 11 associations active in "content production" for film, television, music, and publishing).
In May 2012 he was appointed General Manager of the Foundation "Cinema per Roma", which produces the International Rome Film Festival (He remained in the "Cinecittà Group" as President of some of its companies and he also acted as "Reference for the Audiovisual Industry" in ICE - Italian Trade Agency - and also as Jury Member for "Documentaries and Short Movies" at the David di Donatello, the main Italian Cinema Award.
In December 2014 he was appointed General Manager at TOURING CLUB ITALIANO (Milano). 

Lucia Grenna - @LuciaGrenna @Connect4Climate
Program Manager and Senior Communications Officer, Connect4Climate and World Bank Group.
Lucia Grenna is program manager of Connect4Climate, the World Bank Group's global partnership program, and senior communications officer in the operational communications unit of the World Bank Group.
Connect4Climate is a global partnership program launched by the World Bank Group and the Italian Ministry of Environment, joined by the German Federal Ministry for Economic Cooperation and Development, that takes on climate change by promoting solutions and empowering people to act.

Daniele Calabrese - @dcalabrese75 @Streamago
CEO, Streamago
Daniele is the CEO of Streamago, the community of live video streaming and live video selfies. Daniele co-founded Streamago with Renato Soru, internet pioneer and founder and Tiscali. Previously Daniele was founder and CEO of Soundtracker, the first mobile music social network. Daniele worked for the World Bank Development Communication Division in Latin America, Africa and the Middle East in telecoms and sustainable development projects. A lover of technology, music, and communication Daniele is an avid runner and world traveler. He attained his degrees in International Relations and Marketing in Washington D.C., Naples, and Jerusalem. 

Gaetano Capizzi - @GreenFilmNet @Cinemambiente @Gaetano_Capizzi
President, Green Film Network & Director, Cinemambiente
Gaetano Capizzi graduated with a degree in Critique and History of Cinema, and works in the cinema field as critic and organizer of cultural events and film festivals. He promoted the "Indipendent Italian Cinema" through his film reviews, books, and cinematographic essays and directed the "Cinema Indipendente Italiano Film Festival" in Berlin. He is a founding member of AIACE-CIC (Centro Italiano Cortometraggio – Italian Short Film Centre) and is the Director of Cinemambiente, the first Environmental Film Festival in Italy, which he founded in 1998. Capizzi is the President and founder of Green Film Network (GFN), the network of major environmental film festivals.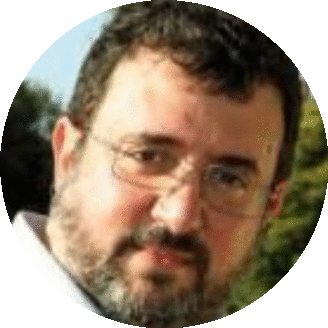 Marco Gisotti - @marco_gisotti @GreenCrossItaly
Director, Green Drop Award, Green Cross Italia 
Marco Gisotti, journalist and writer, is one of the most important italian experts in green economy and green jobs. He is one of the editors of the annual report "GreenItaly" for Unioncamere and Symbola Foundation, and he is also the author of "Guida ai Green Job" with Tessa Gelisio (Edizioni Ambiente).
He is the director of the collateral prize Green Drop Award, conferred annually by Green Cross Italy during the Venice International Film Festival to the movie that best represents the values of ecological and sustainable development.
Marco Gisotti currently hosts episodes relating to environmental issues on Wikiradio transmission (Radio 3 Rai). He also created and wrote the animated television series "2 amici per la Terra" for Rai 3 along with documentaries "Rio + 20" and "Cinema & Ambiente" for Rai History. He also has created and produced the 18-episodes series "Il Paese dei Green Jobs" for National Unioncamere.
He founded and directed for 14 years the monthly newspaper "Modus vivendi" and he has been the director of Tekneco magazine. From 2006 to 2012 he directed the Environmental Communication Master offered by the Department of Communication Sciences at La Sapienza University in Rome and CTS Study Center, in collaboration with ENEA.
He frequently lectures and organises seminars relating to green economy and green jobs for public and private institutions, universities and associations.