November 30, 2016 (All day) to December 1, 2016 (All day)
US Embassy in South Africa
877 Pretorius St
South Africa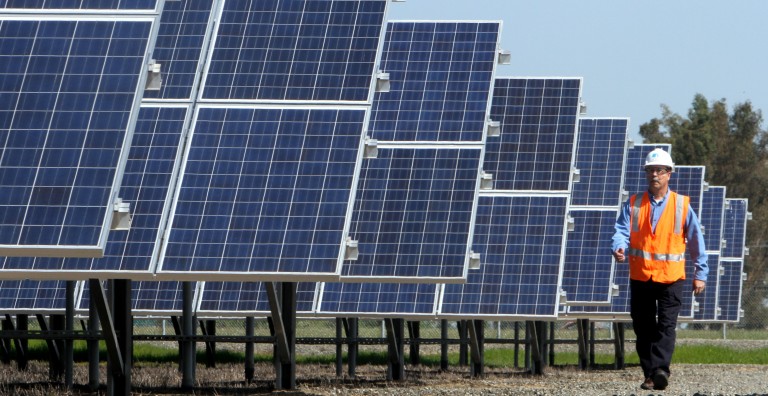 Energy21 is highlighting the tremendous benefits South Africa is deriving from the development of wind and solar energy through increased energy security, job creation and economic development. Renewables are the energy of the future, and they're working for us now.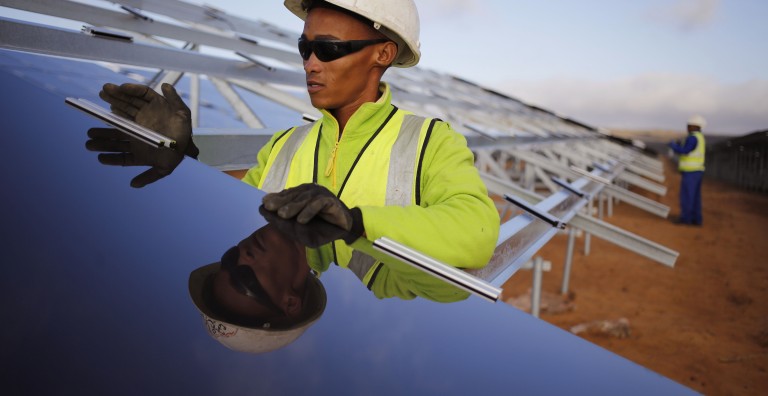 Jobs at the solar photovoltaic park near Lambert's Bay, South Africa, include installation and maintenance of solar panels, among other things. (© AP Images) Source: U.S. Embassy in South Africa
Follow @Energy21SA on Twitter and share this event using the hashtag #Energy21SA.
Programme director/MC
Thuli Magubane 

 is the host of KayaBizz, the business show on KayaFM and My Money and Me on KayaFM, a weekly show that deals with personal finance and investment matters. She has experience in management consulting, corporate finance and investment banking. Thuli is a graduate of UCT having majored in Political Science in 1999. She also holds a Postgraduate Diploma in Management (PDM) from the Wits Business School. Thuli has completed a Master's Programme in Leadership and Strategy with the number one Business School in Europe, Instituto de Empresa (IE) Business School in Madrid, Spain. She worked for boutique consultancies and corporates such as Absa Capital and Investec. Thuli is an entrepreneur who initially started with a business focused on Management Consulting. Thuli is very bright and knowledgeable; she has consulted for various blue chip companies and organisations.  
Facilitators/Speakers
Facilitators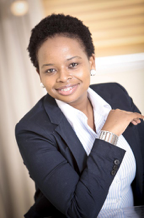 Zamafuze Ngcobo
Zamafuze is a business and communication specialist whose work centres on transformation and organizational development. She has worked in South and West Africa. She previously worked at McKinsey & Company, where she focused on the Organisation practice; leadership development, change management, organisational redesign, and project implementation for clients. She worked closely with the SSA Organisation Hub leader in tailoring global leadership development programmes for clients in Africa. She spent some time seconded as Communications Manager for GlaxoSmithKline (East & Southern Africa). Prior to her consulting experience she worked in media, namely; Waggener Edstrom, Nota Bene and EURORSCG. In 2014, she was a resident fellow at Dartmouth College studying Business and Entrepreneurship under the Mandela Washington Fellowship.  She is a Mandela Rhodes scholar who holds a BA Dramatic Arts, Media and Cultural Studies, BA (Hons) and MA Media Practice for International Development from the University of Sussex. Zamafuze is currently Strategy and Marketing Lead at Seed Academy, a for profit social enterprise focused on transforming the South African economy through entrepreneurship. Recreationally, she is a social impact documentary film maker, avid writer, and has led community engagement projects using applied and interactive drama methods for social change.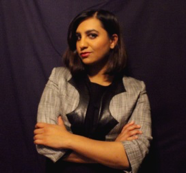 Serusha Govender
Serusha is an award-winning broadcast journalist, foreign correspondent, multimedia producer, writer and photographer currently based in Southern Africa. She has reported the news from more than twenty countries over five continents, covering issues around renewable energy, science and innovation, food and water security, climate change, trafficking conflict and politics. She's also spent time covering environmental and energy policy from Capitol Hill in Washington D.C., and is one of only a few journalists to have reported on clean energy issues and the nuclear debate from deep inside the Chernobyl exclusion zone in the Ukraine when it first reopened. Her feature work has appeared in publications including CNNHealth.com, eNews Channel Africa, Huffington Post, Guardian US, AfroBeat Radio, Africa.com, RealHealth Magazine, IPS Africa, The Daily Meal, and Applause Africa. She has been featured on CNN International, NPR, Mix 102.3 (Australia), SABC News Radio, Arise America, ABCNews.com, and FoxNews.com. She's also reported for Channel News Asia, MENA News, TRUE Africa, GOOD magazine and VOA News. Serusha also sits on the steering committee of a specialized team under the World Federation of Science Journalists working to improve health communication in communities across Africa affected by infectious diseases like Ebola and Yellow Fever. In addition, she is a Robert Wood Johnson fellow, a CNN International Journalist fellow (CJF), an IWMF fellow, a Carnegie Foundation grantee and a Reuters-Oxford fellow (RISJ).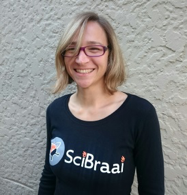 Anina Mumm, Science Communication & Digital Media Specialist at ScienceLink 
Anina works with researchers, academic institutions, the media and civic society to help them communicate science, research and data in the public interest. She co-founded ScienceLink, South Africa's first digital science communication start-up, and SciBraai, a local NPO dedicated to science journalism, science communication and outreach. Anina regularly assists research and media organisations with an interest in communication around clean energy, including the GCSRI, CSIR, Oxpeckers Centre for Investigative Environmental Journalism, and many local universities. Qualifications: MSc Biochemistry (cum laude), BA Hons Journalism, BSc Hons Biochemistry (cum laude), BSc Psychology & Biochemistry (cum laude).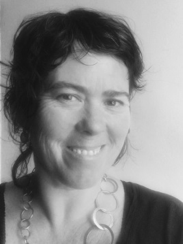 Thandi O'Hagan, Education Strategist at IDEA Online
Thandi is passionate about education, skills development and public access to information, Thandi O'Hagan has extensive experience designing, implementing and promoting original engaging and entertaining educational festivals for teachers, learners and the general public. From research to project management and marketing and communications, Thandi's field of expertise spans environmental education, theatre for education and public engagement with science. Thandi is fascinated by the intersection between arts, science and humanities and while working at the Sci-Bono Discovery Centre was responsible for developing public science programmes that utilized a variety of creative formats, including traditional theatre, street performances, science café's, science shows, murder mystery evenings and interactive, multi-media presentations. In her position as education officer Thandi was responsible for researching, designing and project managing multi-exhibitor science fairs for schools and families.  These included an annual Earth Sciences Week focusing on climate change. Excited by advancements in mobile technology, Thandi is captivated by how new communication mediums can be used as cost effective tools to engage a new and wider communities particularly in a South African and African context. Thandi has successfully created and driven social media campaigns for science and engineering companies, academic research units and international conferences and festivals. Thandi is inspired by innovation and creativity in education and communication and is committed to the strategic use of appropriate communication channels to effectively disseminate information and engage intended target audiences.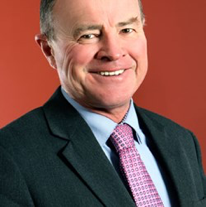 David Williams, Senior CNBC Africa Anchor

David hosts the Open Exchange show every morning on business TV channel CNBC Africa. He joined CNBC Africa in April 2012 after nine years as a daily presenter on Summit TV. During that time he conducted some 3,000 interviews with CEOs, Cabinet Ministers, economists and opinion-formers. David is a former Deputy Editor of Financial Mail, and Deputy News and Sports Editor at Talk Radio 702. His executive experience includes a five-year stint as Communications Manager at SA Breweries Ltd.  He has written several books on sport (rugby and cricket) and military history, and is in demand as a speaker and facilitator at corporate conferences and events.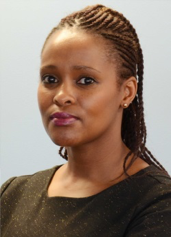 Morwesi Ramonyai
Morwesi is an impact entrepreneur with a passion for advancing renewable energy for productive use as a solution to the energy poverty problem. She is the founder and managing director of Borena Energy, which develops Solar PV projects and solutions on a turnkey basis and operates mostly in rural, remote and off-grid communities. She is also the Chief Commercial Officer of The Sun Exchange, an award winning blockchain based crowd-funding platform for Solar Energy Projects in Africa. She recently won a US African Development Foundation (USADF) grant for a project concept she developed called Watt-A-Woman. The project seeks to achieve economic inclusion for rural women to participate in the ownership of solar mini grids in their communities. She is an alumni of the Mandela Washington Fellowship and was part of the 2016 Cohort. She was recently listed as a notable person in the Financial Mail "Little Black Book" and was profiled in a book titled "South Africa's Most Inspiring Women". Her passion for social impact led her to co-found an NPO called Dinaledi Reading Club, a literacy programme for under 10 year old children aimed at developing a culture of reading and literacy. Her interest in Renewable Energy began when she decided to develop a solar PV project for the REIPPPP programme. Prior to devoting her life to renewable energy, Morwesi previously worked as an Executive Director for a large road freight company, was an IT Risk consultant for KMPG South Africa, an account manager with an international enterprise software company, and she was also self-employed as a management consultant through the first formal business she founded. She has a Bachelor of Commerce graduate of Rhodes University, holds an Executive MBA from of University of Cape Town Graduate School of Business (UCT GSB), and the International Executive development Programme (IEDP) qualification from University of Pretoria Gordon Institute of Business Science (GIBS). She is socially active and she is the founding trustee and Sherpa for the Young Entrepreneur South Africa (YESA) Trust, the South African member of the G20 Young Entrepreneur Alliance (YEA).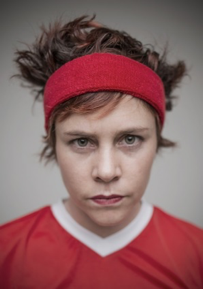 Anthea Moys, Performance Artist 

Anthea is an artist, a teacher and a playful creativity consultant. In her capacity as all of these identities Anthea engages people in situations that ask them to break and remake the rules and find new ways to work and play together. In 2008 she completed her Masters in Fine Arts (cum laude) at the University of Witwatersrand with a focus on structured play and performance in public space. Over the last ten years she has travelled widely in her capacity as an artist and workshop facilitator to Zambia, Berlin, Australia, Sweden, London, Italy, Switzerland and France. In 2011 Anthea was selected as one of Mail & Guardians Top 200 Young South Africans. In 2013 she won the Standard Bank Young Artist Award for Performance Art (inaugural) where she created her Vs. series, which reimagined victory as the act of learning rather than conquest. In May 2015 she participated in the Johannesburg Pavilion residency at the 56th Venice Biennale. More recently Anthea co-initiated and produced the Hey Hillbrow let's dlala! public art parade and was a workshop facilitator for My Alex – Youth Perceptions of Place. Even more recently this year she completed a course in Art Therapy and Social Activism, a course in choir conducting and currently she is learning how to be a DJ: DJ WIN. Anthea lives, works and plays in Johannesburg, South Africa.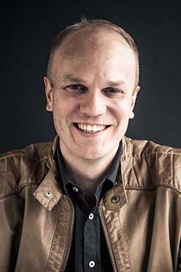 JP Kloppers, CEO, Brands Eye
A passionate leader and entrepreneur with over a decade of high-level management experience, JP has spearheaded a number of successful ventures over the years, and currently heads up the team at BrandsEye, where he has served as CEO since early 2013. Since taking leadership of the media analytics business, JP has been instrumental in pioneering a series of bold business strategies, driving the company's transformation from an Online Reputation Management operation to a leading global provider of cutting-edge social intelligence.  After completing his BSc in Engineering from the University of Cape Town, JP went on to found Eden Ventures, an independent business consulting firm for which he secured his own funding, and under which he launched a number of successful ventures. In 2015, JP's entrepreneurial efforts were recognised in an official capacity, when he was selected as one of just 100 business leaders around the globe to join the Endeavour Network, a worldwide platform designed to facilitate and enhance small business growth. Today, JP remains at the helm of the rapidly growing BrandsEye team, combining his passion for people and technology to fuel business growth and provide unique, relevant audience insights for enterprises the world over.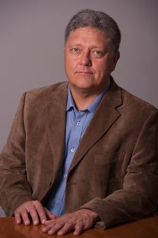 William Smook, Meropa Communications 
William has worked as a senior consultant in Meropa Communications' Cape Town office since 2005. He has worked in media his entire working life. William has significant experience in the infrastructure and renewable energy sector, having run strategic communications for Windlab Africa, South Africa's largest windfarm developer. For nearly seven years, William also conducted strategic communications for WWF in South Africa. This work included development and implementation of award-winning campaigns on sustainable consumerism.  Much of this experience focused on community development rather than purely green technology, and of presenting sustainability as pro-poor rather than a middle-class indulgence. William developed and managed campaigns that included government briefings, thought-leadership material, stakeholder workshops, and consumer activations.  Aspects of these campaigns dealt with climate change denialism and disinformation on the cost and efficacy of renewable energy. William is twice former chairman of the Cape Town Press Club. His previous posts include being an internationally-syndicated health writer at Health24, chief sub-editor at Drum magazine, and industrial photographer and reporter at Engineering News.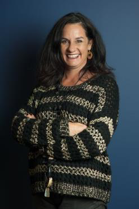 Grace Belger, Meropa Communications 
Grace is an experienced senior marketing executive and trainer with 21 years' experience in the field and 11 years in media training. She was admitted as an attorney in 1994 and then joined Sussens Mann PR in the corporate and financial divisions. She joined Merrill Lynch where she set up and ran their marketing department. As Vice President of marketing, her responsibilities included PR/ advertising/ social/ internal communications and events. She consulted to attorneys Bell Dewar & Hall on their marketing strategy and branding and re-joined Meropa Communications in 2005. She runs the Meropa media training division and has conducted media training and crisis communication workshops for over 400 clients ranging from multi-nationals and listed companies to government entities. She advises clients on their communication strategies, conducts brainstorms and prepares thought leadership pieces.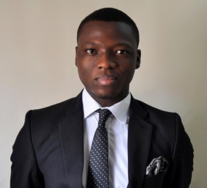 Adebayo Okeowo, Advocacy Coordinator at the Centre for Human Rights
As a lawyer, Adebayo has worked for local and international organisations including Global Rights, Commonwealth Human Rights Initiative, Global Integrity, amongst others. He is the founder of White Code Centre, a platform thatuses videos and multimedia tools to educate and enlighten around issues of human rights. An alumnus of the International Institute of Human Rights France, Adebayo holds an LLM from the University of Pretoria and is currently undergoing his LLD at the same institution.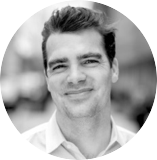 Max Thabiso Edkins, Climate Change Expert & Communications Expert, World Bank Connect4Climate 
Max was born in Lesotho and grew up between Lesotho, Germany and South Africa. He completed his undergraduate in Natural Science, Conservation Biology and Economics and holds an MSc in Environmental Change and Management from the University of Oxford, where he focused on renewable energy, climate change mitigation, and the role of businesses and media. Max has worked as a marine biologist and ecologist in southern and eastern Africa and as a renewable energy specialist advising climate change and energy policies in South Africa. He is also a photographer and filmmaker. He initiated and coordinated the ClimateConscious Program and he was involved in the international Why Democracy? and Why Poverty? media campaigns. He is passionate about the environment, and he enjoys combining communication and science to solve development challenges. Since 2013 he has been working at World Bank Group as the Climate Change Expert on the Connect4Climate program.
Case Study Presenters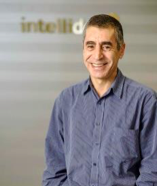 Colin Anthony, Intelledex
Colin has a BJourn, Hons Psychology. On the back of extensive experience in financial journalism, Colin joined Stuart Theobald at Intellidex in 2010 to start up Investors Monthly magazine, which was initially distributed in Business Day before being moved to the Financial Mail. From that base the business has developed substantial media and financial research projects that have attained respected industry status, including the Top Stockbroker and Top Private Bank and Wealth Manager surveys. Prior to that, Colin spent a large part of his career with Business Day, where he served in various roles including night editor of Business Day itself and editor of the following supplements: Management Review (incorporating top-level management strategy); Real Business (focused on serving the needs of owner-managed small businesses) and The Golfer (yes, he convinced Business Day to publish a golfing supplement). Colin has also published his own investment magazine, Smart Investor, which helped novice investors learn how to trade on the stock market.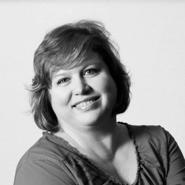 Madeleine Ronquest, Head of Environmental and Social Risk, Climate Change, FirstRand Limited
Madeleine has worked in the financial services sector for 11 years, and is the Head of Environmental and Social Risk and Climate Change for FirstRand and the chairperson of the United Nations Environment Program Finance Initiative (UNEP FI) Africa Task Force. She is also the co-chair of the National Advisory Committee on Climate Change through the National Business Initiative in South Africa.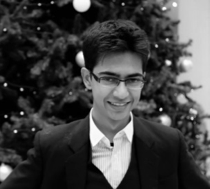 Aman Baboolal
Aman is an analyst at GreenCape, a non-profit organisation that supports businesses and investors in the Western Cape green economy to remove barriers to their establishment and growth. Aman works on the finance desk and is a working member of a project team delivering the World Bank's Market Connect project - a programme that seeks to mitigate market inefficiencies for green SMEs in emerging markets. Recently, he has published an article for the Association of African Entrepreneurs on the renewable energy investment landscape in South Africa. Before joining GreenCape, Aman was a business analyst at McKinsey & Company, where he spent half of his time in the energy sector. Aman holds a BSc. in Chemical Engineering (Hons.) from the University of KwaZulu-Natal.
Key note address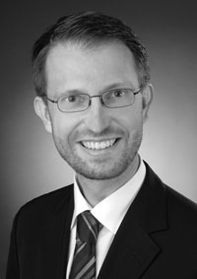 Dr. Tobias Bischof-Niemz
Dr. Tobias is the Manager of the Energy Centre at the Council for Scientific and Industrial Research (CSIR) in Pretoria, where he leads the establishment of an integrated energy research centre and a growing team of scientists and engineers. Before joining the CSIR, he was with in the Energy Planning Unit of South Africa's electricity utility Eskom, where he was part of the team that developed the long-term power-capacity expansion plan known as the Integrated Resource Plan or IRP for South Africa. Dr. Bischof-Niemz is a Member of the Ministerial Advisory Council on Energy (MACE) that advises Minister of Energy Tina Joemat-Pettersson on long-term, strategic energy topics.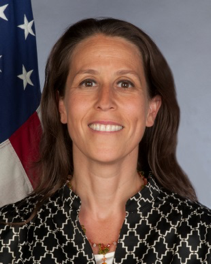 Jessye Lapenn assumed her role as Deputy Chief of Mission at U.S. Embassy Pretoria in July, 2016.
Prior to this, Jessye served as the Chief of Staff to the Under Secretary of State for Civilian Security, Democracy and Human Rights at the Department of State in Washington, DC. She was Deputy Chief of Mission at the U.S. Embassy in Kigali from 2012-2014. Ms. Lapenn entered the U.S. Foreign Service in October, 1994. Her overseas tours have included Jeddah, Riyadh, Paris, Tbilisi, Baghdad and Jerusalem. In Jerusalem, she was the Chief of the Political Section at the U.S. Consulate General, and at the U.S. Embassy in Tbilisi, she was responsible for regional refugee assistance and policy in the South Caucuses and Central Asia. At the Department of State in Washington, D.C., Ms. Lapenn served on the staff of the Under Secretary for Political Affairs, as the desk officer for Libya and Tunisia and as the director of the Office of Human Rights and Humanitarian Affairs in the Bureau of International Organizations. In the latter role, she led U.S. engagement at the Geneva-based UN Human Rights Council. Ms. Lapenn was an advisor on Security Council matters for the U.S. Delegation to the United Nations in New York and a State Department fellow at the U.S. House of Representatives. Ms. Lapenn was born and raised in New York City. She received a BA in Women's Studies from Harvard College and an M.Phil in International Development from Cambridge University. She has a seven-year-old son Jasper.