Sala del Tempio di Adriano
Piazza di Pietra
00186 Rome
Italy
Timezone: Europe/Rome

With #All4TheGreen, the ecology-development alliance is born - a great alliance between institutions, associations, and companies to promote sustainable development and make environmental protection a real factor for growth. To complement the G7 Environment hosted by Italy, Bologna will be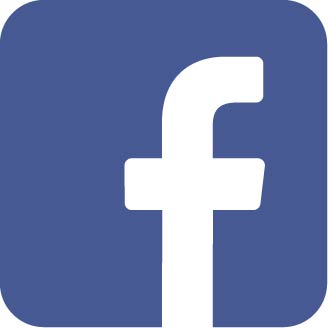 #All4TheGreen, a rich palette of screenings, concerts and debates under the two towers of Bologna: over 70 events scheduled from June 5 to June 12 to precede and accompany the G7 Environment that the Italian Government will preside over on June 11-12 with the aim of encouraging the international community to step forward on all environmental objectives, climate commitments, and content for the UN Agenda for Sustainable Development, from the fight against marine pollution to green finance, and the development of the circular economy.
#All4TheGreen will be a set of initiatives aimed at various types of public and organized in collaboration with civic, cultural, university, environmentalist, consortiums and associations, and dozens of companies that have decided to support the appeal for an economy that highlights efficiency saving and re-using resources.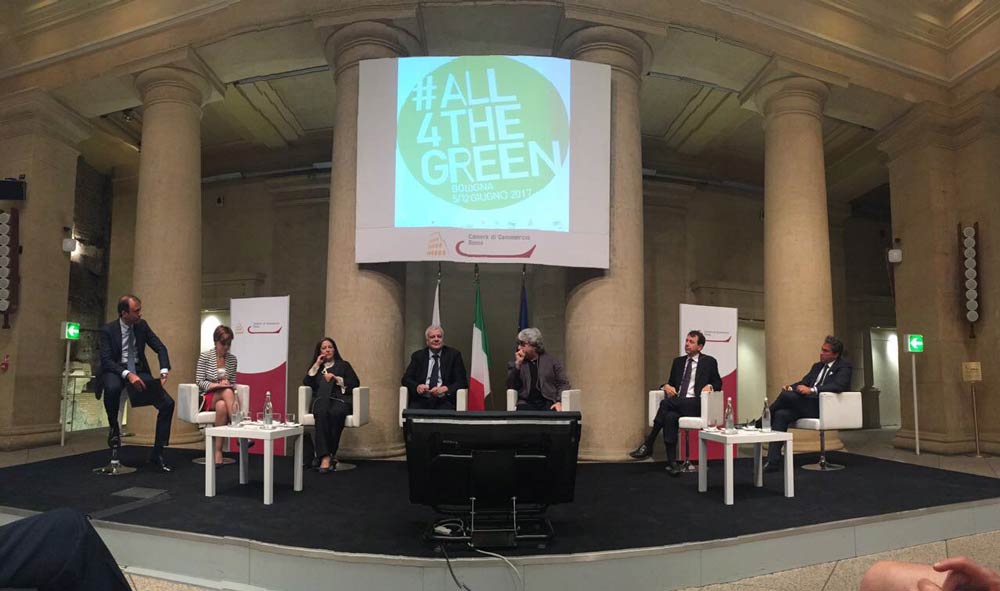 Con #All4TheGreen nasce l'alleanza ecologia-sviluppo, una grande alleanza tra istituzioni, associazioni e aziende per promuovere lo sviluppo sostenibile e rendere la tutela ambientale un fattore di crescita. A rendere unico il G7 Ambiente ospitato dall'Italia a Bologna sarà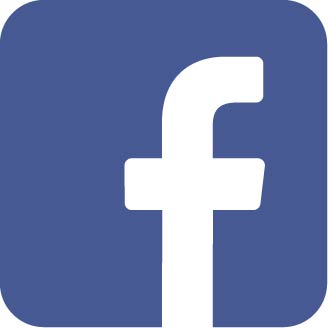 #All4TheGreen, un ricchissimo palinsesto di eventi, concerti e manifestazioni sotto le due Torri: oltre 70 appuntamenti in programma dal 5 al 12 giugno a Bologna, per preparare e accompagnare il G7 Ambiente, che il Governo italiano presiederà l'11 e il 12 giugno con l'obiettivo di far compiere alla comunità internazionale passi in avanti su tutti gli obiettivi ambientali, dagli impegni per il Clima a quelli per contenuti nell'Agenda Onu per lo sviluppo sostenibile, dalla lotta all'inquinamento marino alla finanza verde, allo sviluppo dell'economia circolare.
#All4TheGreen sarà un insieme di iniziative rivolte a varie tipologie di pubblico e organizzate in collaborazione con associazioni civiche, culturali, universitarie, ambientaliste, consorzi oltre a decine di aziende che hanno deciso di raccogliere l'appello per un'economia che punti all'efficienza, al risparmio e al riutilizzo delle risorse.

Intervengono/Intervenients: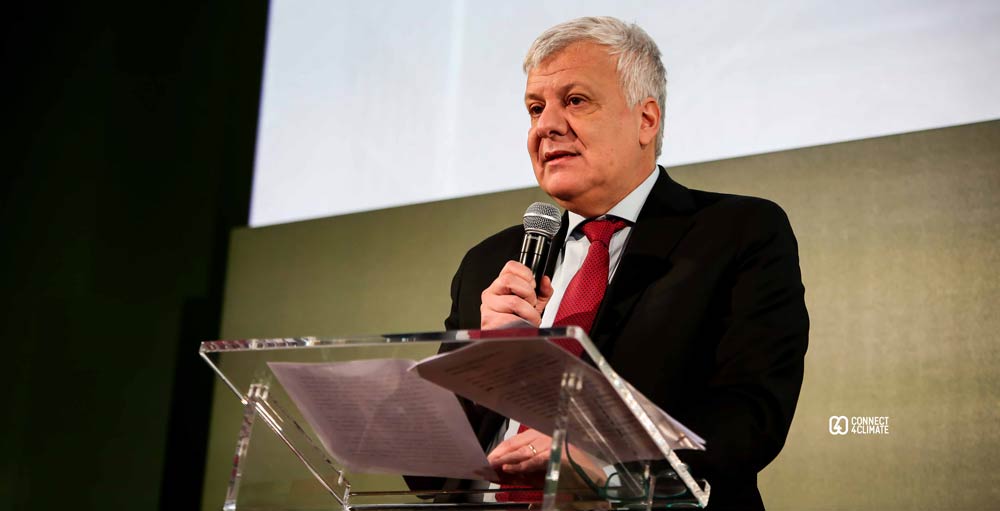 Gian Luca Galletti, Ministro dell'Ambiente/Minister of the Environment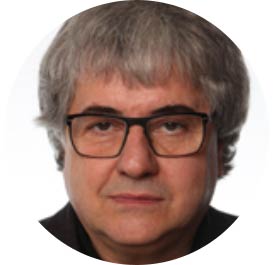 Ermete Realacci, Presidente Commissione Ambiente della Camera/President of the Environmental Commission of the House of Representatives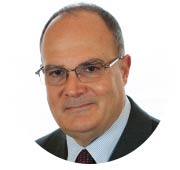 Giuseppe Marinello, Presidente Commissione Ambiente della Senato/President of the Environmental Commission of the Senate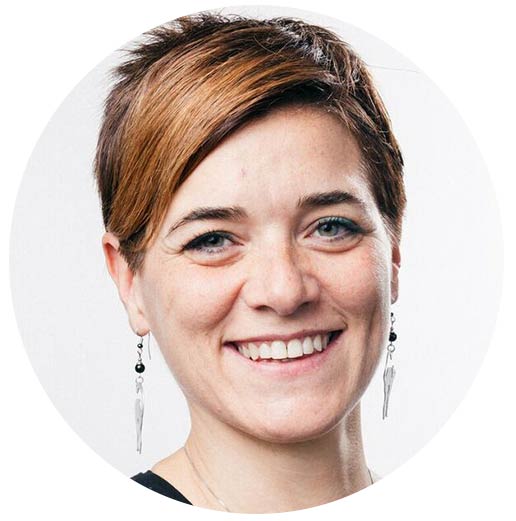 Rossella Muroni, Presidente Legambiente
/President of Legambiente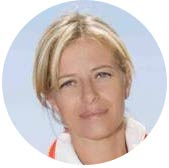 Donatella Bianchi, Presidente WWF Italia
/President of WWF Italia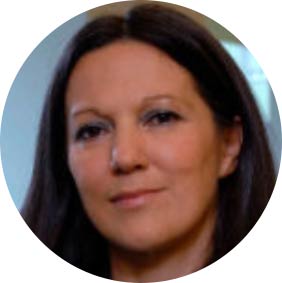 Catia Bastioli, Amministratore delegato Novamont/CEO, Novamont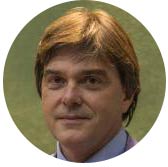 Paolo Quaini, Direttore Divisione Servizi Energetici EDISON, CEO Fenice, Edison/Director of Energy Services Division, EDISON, CEO Fenice, Edison

Giovanni Milani, Direttore Health, Safety, Environment & Quality Eni/ENI's Health, Safety, Environment & Quality Division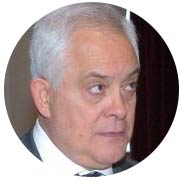 Roberto De Santis, Presidente Conai/President of Conai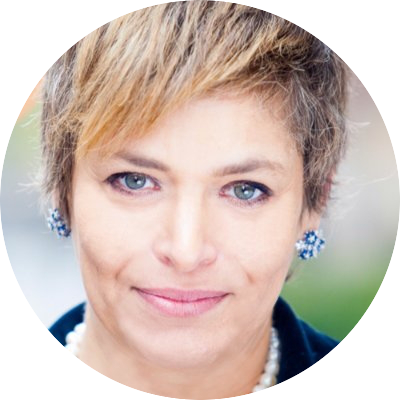 Lucia Grenna, Program manager di Connect4Climate Banca Mondiale/Connect4Climate's Program Manager, World Bank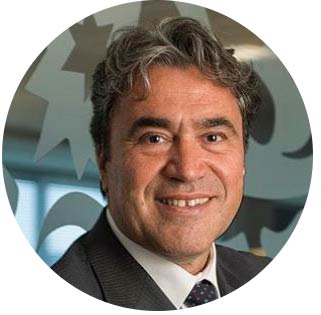 Angelo Trocchia, Presidente e Amministratore delegato Unilever/President and CEO, Unilever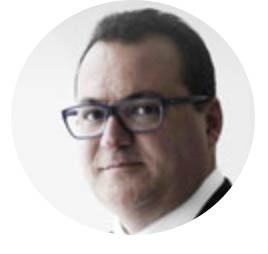 Fabrizio Zago, Amministratore delegato Building Energy/CEO, Building Energy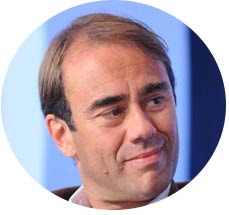 Modera/Moderator: Andrea Cangini, Direttore di QN/Director of QN
RSVP Contatti: ufficiostampa@all4thegreen.it 
Potresti essere interessato a leggere questo/You may be interested in reading the following:

  G7: Bologna set to be the World Capital for the Environment with All4TheGreen

  #All4TheGreen week of activities

  G7 Environment discussions brought to a global audience by the SDG Media Zone/All4TheGreen Week of activities

  G7: Bologna Capitale Mondiale dell'Ambiente

  #All4TheGreen: A new alliance among institutions, NGOs and the private sector

  #All4TheGreen: Social Media Kit

  #All4TheGreen Contest: Meet the finalists
#ALL4THEGREEN on Twitter
.@Connect4Climate is proud to present #All4TheGreen: a week of action in the lead up to @g7 Environment,in Bologna. Stay tuned to know more! pic.twitter.com/ntGLPpyBFe

— Connect4Climate (@Connect4Climate) May 30, 2017
"Environmental protection is a moral imperative" Minister @glgalletti at the launch event of #All4TheGreen @minambienteIT pic.twitter.com/S7jI3agtIc

— Connect4Climate (@Connect4Climate) May 29, 2017
"Con #All4TheGreen Bologna sarà per una settimana capitale mondiale dell'ambiente" Gian Luca Galletti Ministro dell'Ambiente @glgalletti

— All4TheGreen (@all4TheGreen) May 29, 2017
"È nostra priorità una riconversione produttiva incentrata sull'economia circolare" @glgalletti Ministro dell'Ambiente #All4TheGreen

— All4TheGreen (@all4TheGreen) May 29, 2017
"Servono azioni di stimolo per le imprese ovvero proposte economiche e fiscali" @glgalletti Ministro dell'Ambiente #All4TheGreen

— All4TheGreen (@all4TheGreen) May 29, 2017
Pacchetto fiscale green e New Deal ambientale: queste le novità da attuare secondo @glgalletti #All4TheGreen

— All4TheGreen (@all4TheGreen) May 29, 2017
"Security, #climatechange and migrations are deeply linked" @erealacci at the launch event of #All4TheGreen #G7Environment #greeneconomy pic.twitter.com/udaro7wool

— Connect4Climate (@Connect4Climate) May 29, 2017
Governo di @PaoloGentiloni al @g7 ha colto nesso fra questione climatica, migrazioni e nuova economia. #all4thegreen #clima #greeneconomy pic.twitter.com/rUfJsW74uo

— Ermete Realacci (@erealacci) May 29, 2017
#all4thegreen @erealacci:

"Troppe volte l'#Italia si fa piccola, ad es. su chimica verde. Fare sistema significa vedere i nostri talenti." pic.twitter.com/paLnfsEyXB

— Earth Day Italia (@EarthDayItalia) May 29, 2017
La Presidente di @WWFitalia @donabianchi1 "insieme per preservare gli ecosistemi marini" #All4TheGreen #OceanWeek pic.twitter.com/v82eapnVmc

— Connect4Climate (@Connect4Climate) May 29, 2017
"#All4theGreen rappresenta una preziosa occasione per discutere insieme del futuro dell'ambiente" Rossella Muroni Presidente @Legambiente

— All4TheGreen (@all4TheGreen) May 29, 2017
"Le tecnologie, se a servizio di un progetto condiviso di sviluppo, possono fare la differenza" Catia Bastioli AD @Novamont #All4TheGreen

— All4TheGreen (@all4TheGreen) May 29, 2017
#ALL4THEGREEN contenitore di attività e progetti promosso da @Connect4Climate, @minambienteIT,Presidenza italiana G7 https://t.co/fhzwFN7ebA pic.twitter.com/MxvKLlv5eR

— All4TheGreen (@all4TheGreen) May 29, 2017
"Edison intende svolgere un ruolo di primo piano nella transizione energetica del Paese" Paolo Quaini @EdisonNews #All4TheGreen

— All4TheGreen (@all4TheGreen) May 29, 2017
"È importante ridurre le emissioni di carbonio, per questo motivo @eni ha delineato una strategia precisa" Giovanni Milani Direttore HSEQ

— All4TheGreen (@all4TheGreen) May 29, 2017
"Il G7 Ambiente è l'occasione per parlare del passaggio ad un modello in cui i rifiuti sono risorse" Roberto De Santis Presidente @conai

— All4TheGreen (@all4TheGreen) May 29, 2017
"La sostenibilità ambientale è parte integrante e strategica del nostro business" Angelo Trocchia Presidente e AD @Unilever #All4TheGreen

— All4TheGreen (@all4TheGreen) May 29, 2017
"La vera sfida è garantire l'accesso all'energia diminuendo nel contempo l'impatto ambientale"Fabrizio Zago AD Building Energy #All4TheGreen

— All4TheGreen (@all4TheGreen) May 29, 2017
Grande partecipazione di istituzioni, mondo produttivo e associazioni ieri a #Roma per la presentazione di #ALL4THEGREEN pic.twitter.com/O9QUvLrIg7

— All4TheGreen (@all4TheGreen) May 30, 2017
How do you value water? Show us by entering the #All4TheGreen Special

Blue Prize. Winner will receive a trip to #NYC https://t.co/JIbcIJ2EL8 pic.twitter.com/yqAkOpvVhb

— Kristalina Georgieva (@KGeorgieva) May 30, 2017