More than 660 photos, from 43 countries
. Connect4Climate is delighted with such an international response, illustrating an overwhelming celebration of Mother Earth through photography. The
#All4TheGreen Photo4Climate Contest
received entries from five continents, clearly, a worldwide response underlining the importance and necessity of protecting the Planet for present and future generations, and also stressing the beauty and vibrancy of the environment. A picture can indeed say more than a thousand words.
In fact, it is impressive to look at the #All4TheGreen gallery and to be absorbed by these significant stories, represented by your photos and captions. At Connect4Climate we thank you for sharing your personal vision, your concerns and your reality with the world.
Connect4Climate is now excited to present to you the 20 finalists of the #All4TheGreen Photo4Climate Contest. These finalists contribute to a collection of photographs that portray the wonders of our natural world.
The
#All4TheGreen Contest
's
jury
, composed by the renowned photographers
Leigh Vogel
,
Reza Deghati
and
Daniel Rodrigues
will select the 10 winners. The names will be revealed on June 5th, World Environment Day, in Bologna, and exhibited in the city during All4TheGreen week, organized by an international ecology-development alliance to promote sustainable development. 
Do not forget, you can still enter the Special Blue Prize by sharing photos illustrating aspects of water! You have the chance to win a trip to New York City! Deadline: June 6th. The winner will be announced June 8th.
How to enter
            2. Take a photo related to the presented theme (All4TheGreen), and share it on Instagram. The photo must be original and you must be the photographer. Your photos are governed under the Instagram terms of use
            3. In the caption describe what you see, where the photo was taken, and what it means to you
            4. Use the hashtag #All4TheGreen
            5. Don't forget to set your account to "public"
The competition is open to individuals around the world who are working hard towards protecting Our Common Home.
Meet the 20 finalists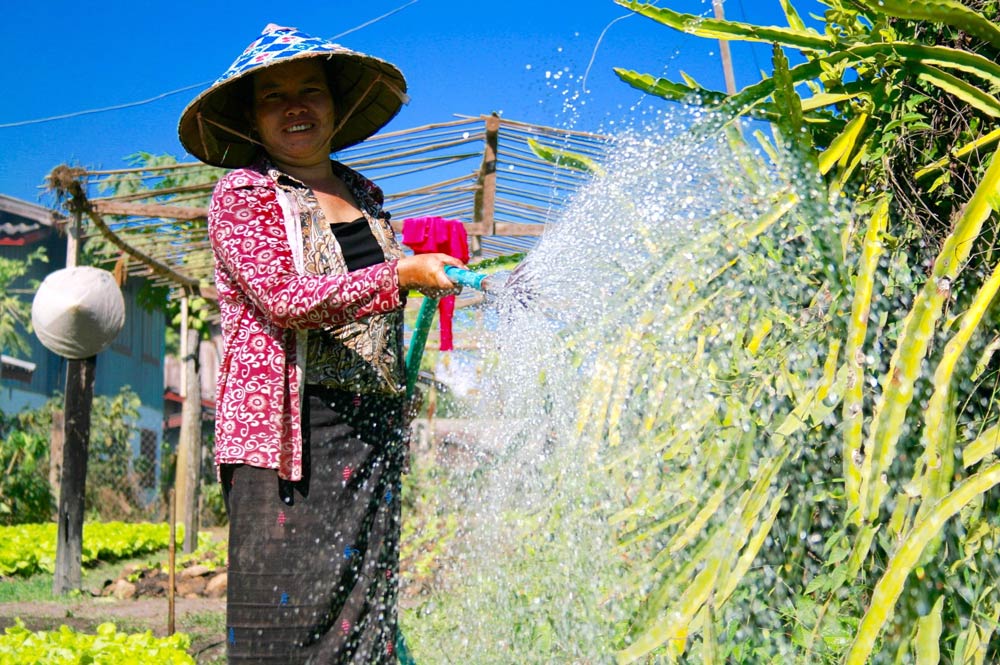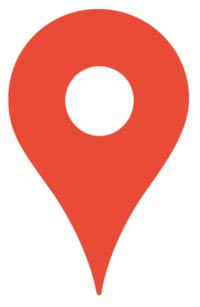 Vientiane, Laos
"Ms. Pheng from Ekxang Village, Lao PDR, waters her organic garden. Ekxang is the trial site for the International Water Management Institute's project to sustainable use of groundwater as a supplement to primarily rainfed agriculture. This supplementary resource helps farmers become more resilient to unpredictable climates and increases their productivity during the dry season. We must intensify agricultural output if we wish to feed the world, but this is only feasible if it is done in a sustainable way"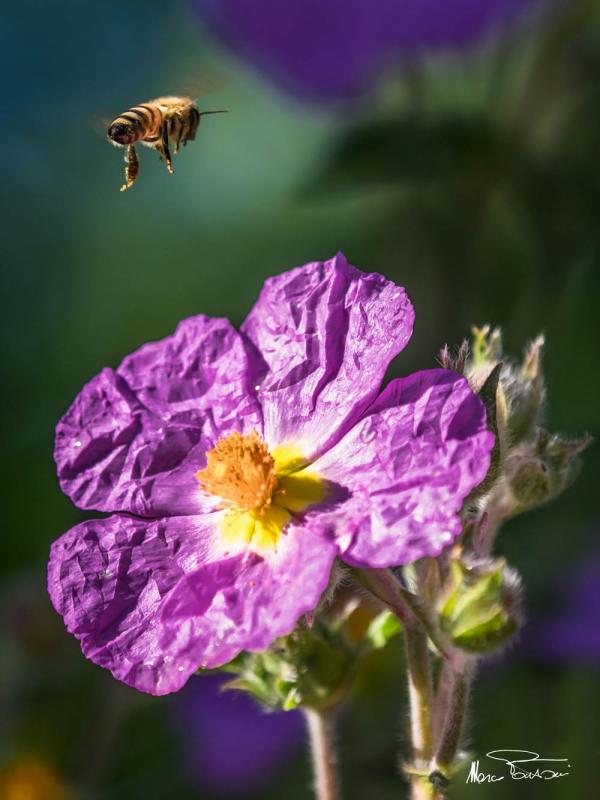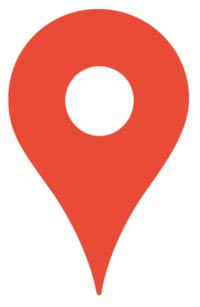 Italy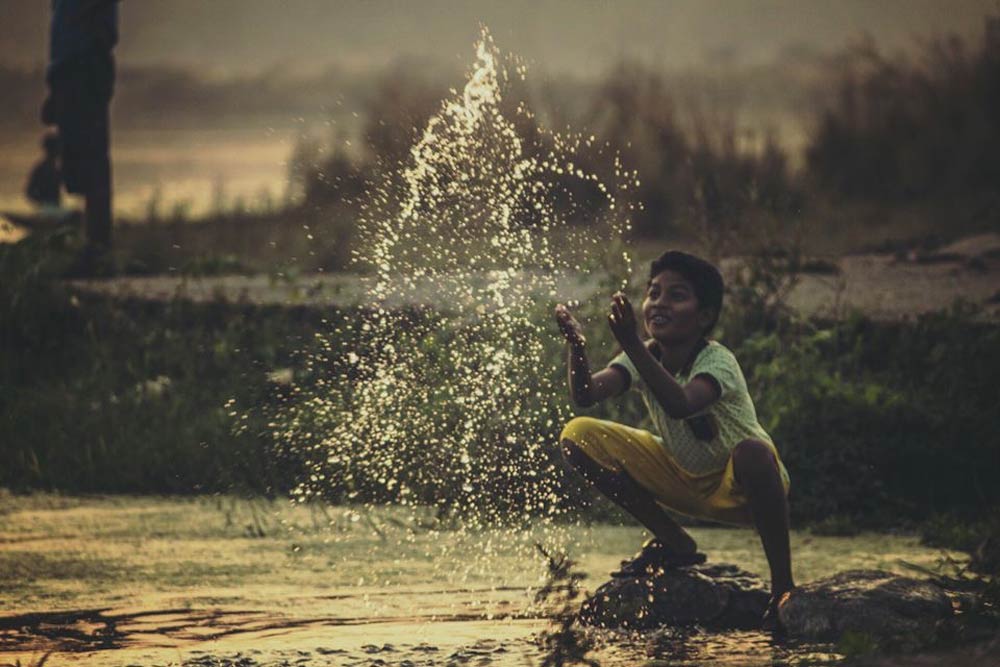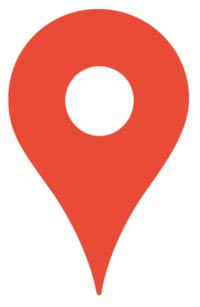 Powai Lake, Mumbai, India
"#All4TheGreen, every bit of water is important for change"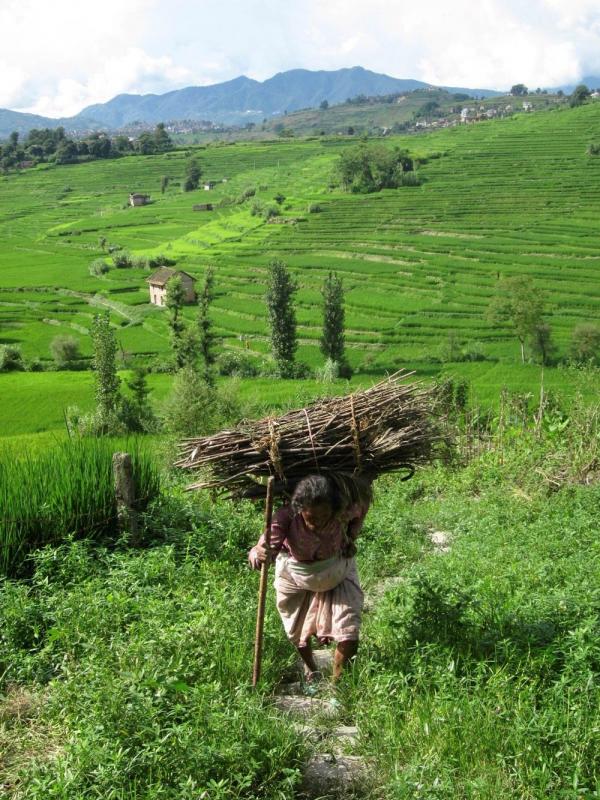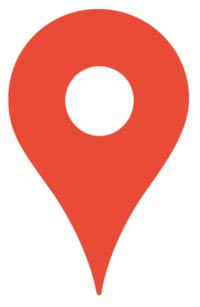 Kathmandu Valley, Nepal
"#All4TheGreen: Nepal is one of those countries that fascinates you not only because of its beauty but because of the kindness of its people. Unfortunately, numerous political, social and environmental issues affect the country. Today, 2 years after the massive earthquake that struck Nepal, the country needs to find opportunities in order to grow and develop in the most environment-friendly and sustainable manner. Many things have been done by the NGOs, but there is still a lot of work to do in order to give Nepal the public services that its amazing people deserve."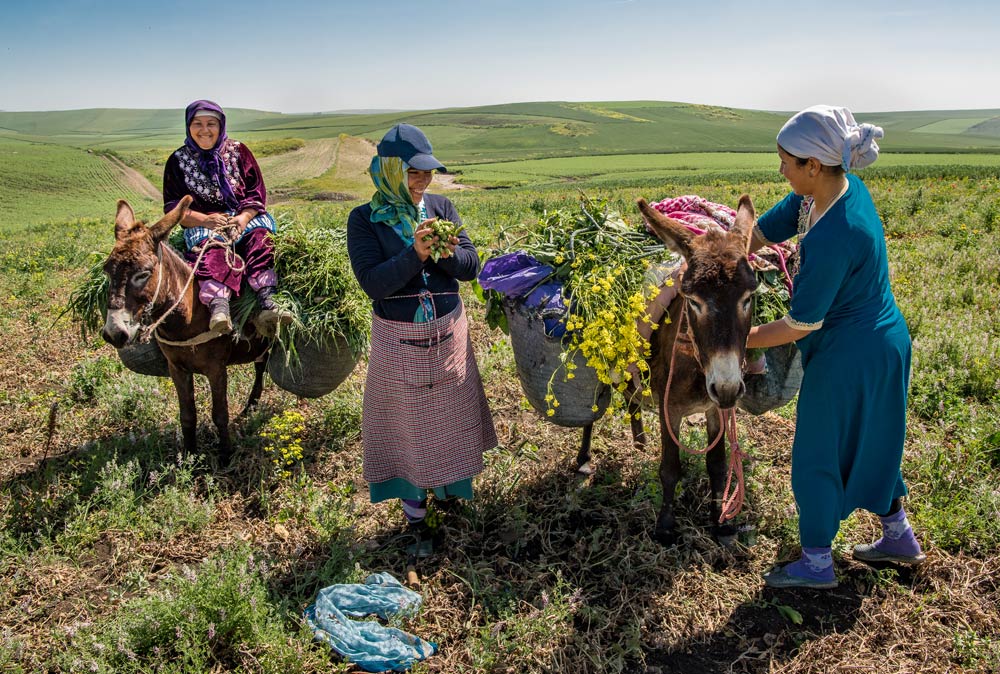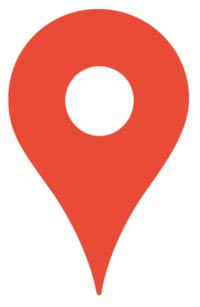 Morocco
"Women collecting grass, etc, for animal fodder. The climate is changing and rainfall becoming more variable and, therefore, more planning is needed and more food for animals need to get stored for the hot and dry summers."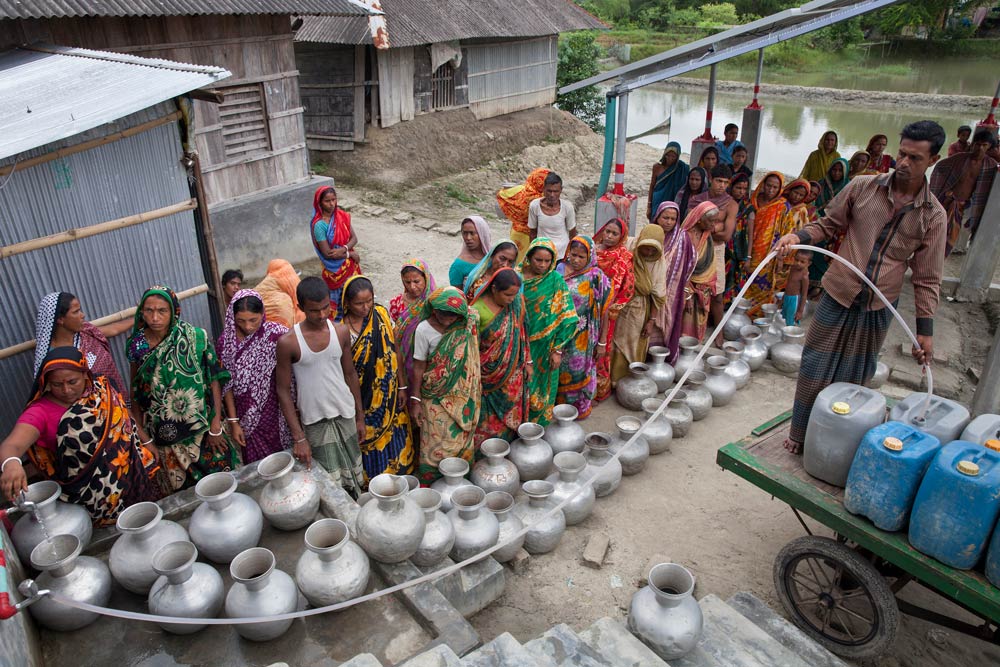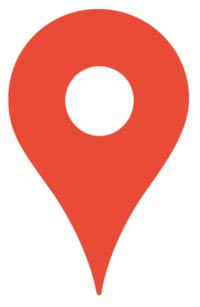 Satkhira, Bangladesh
"Coastal people gather to collect drinking water from a costly Reverse-Osmosis Plant set up by a local NGO at Burigoalini village in Satkhira, Bangladesh. Due to sea-level rising resulting from climate change, limited sweet water sources of the coastal area have widely been contaminated with saline water, thus compels the distant inhabitants concentrating on such limited drinking water sources."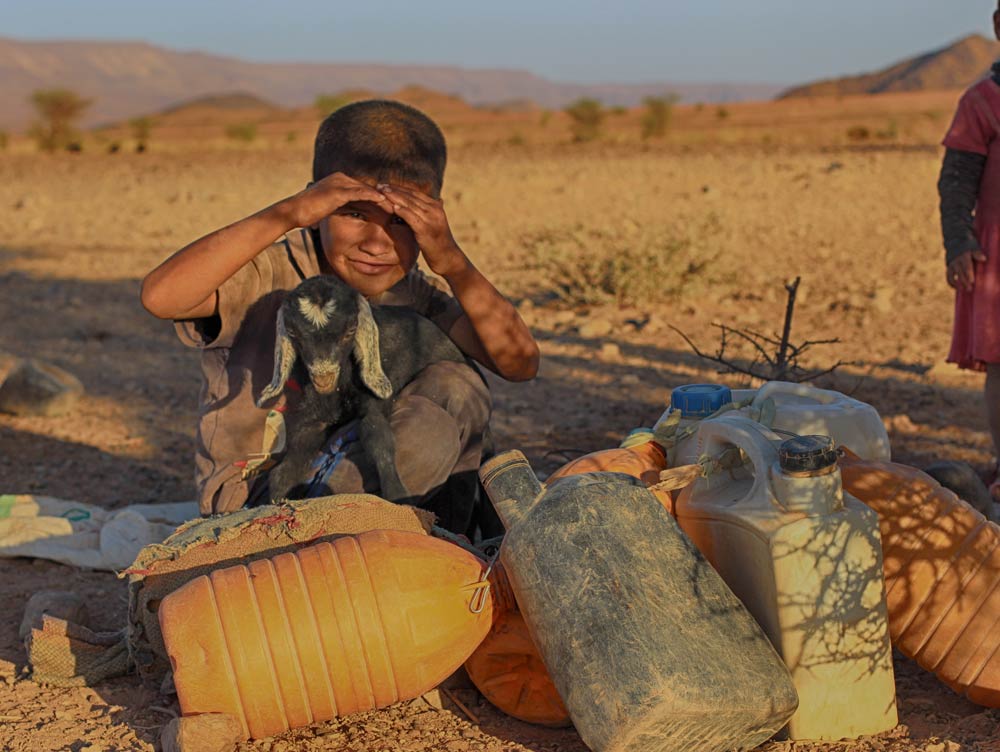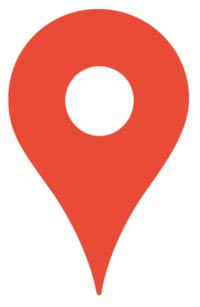 Zagora, Morocco
"Climate refugees. Brahim is a nomadic kid who lives with his family in Sahara desert in Morocco. After several years of drought, most of wells and rivers are dry, and nomads who still live in the old way of transhumance could not find enough water for them and their animals. Brahim and other kids must walk more than 12 hours every day with their mothers to find water for their family and for their animals."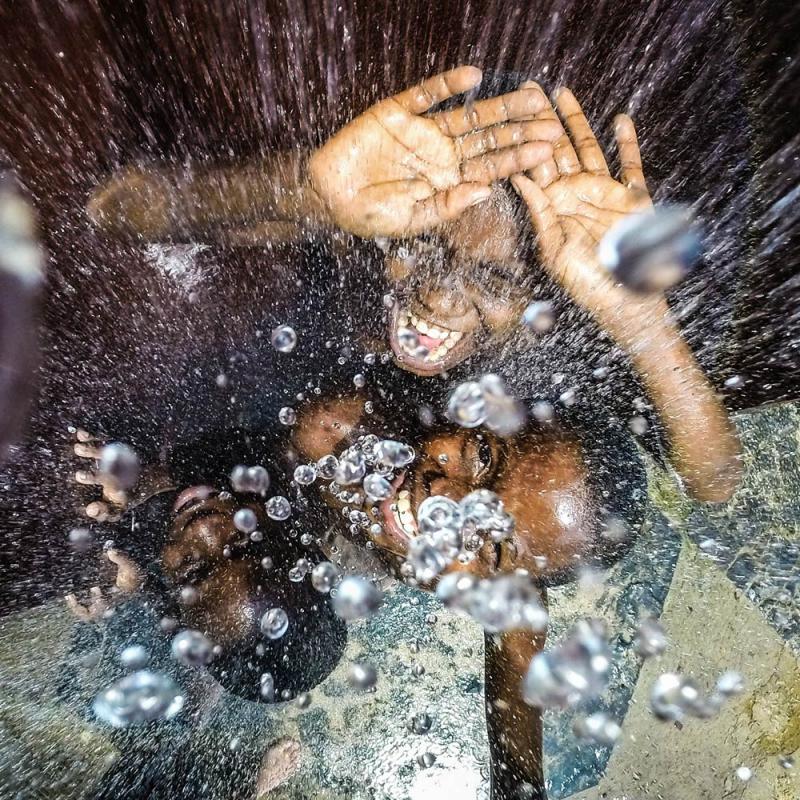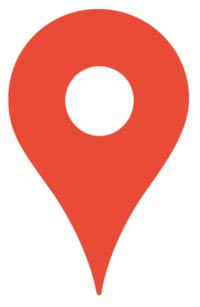 Neves, São Tomé Island, São Tomé and Principe
"#Santana #saotome #stp #saotomeeprincipe #african_portraits #africanamazing #igs_africa #africasfinest #ig_africa #this_is_africa"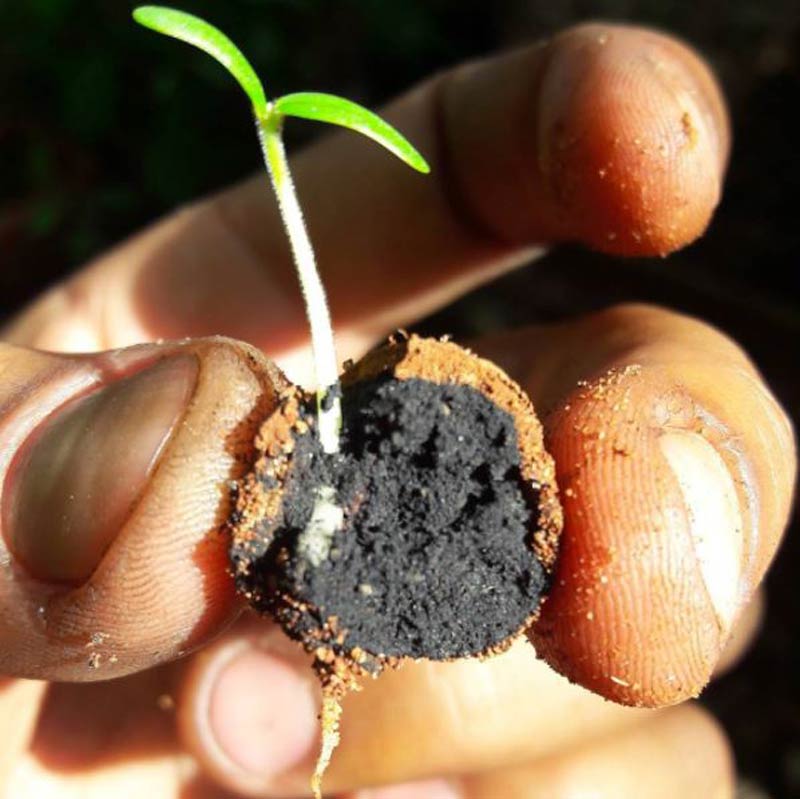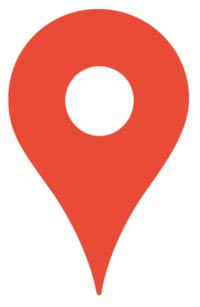 Kenya
"A managu seed ball"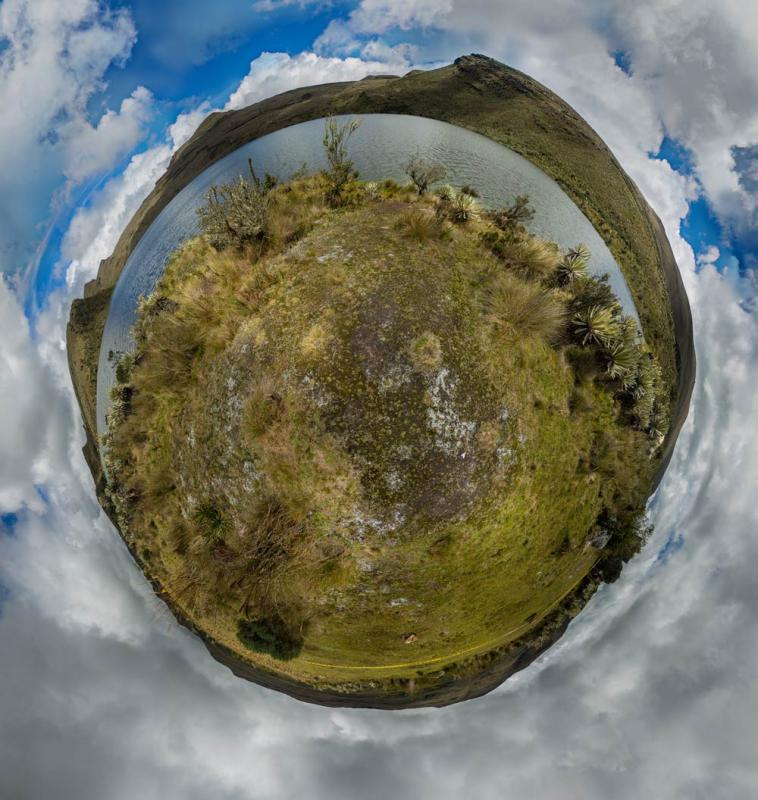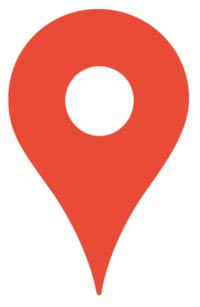 Sumapaz Wetland, Colombia
"Paramo Sumapaz, Colombia. Esta foto significa el inicio de toda la vida a travez de la producción del recurso hidrico por parte de los paramos. El progreso verde es fundamental para poder tener un equilibrio entre el desarrollo del ser humano y el medio ambiente. Yo, como biologo y fotografo, trato de mostrar a los demas la importancia de cada uno de los seres de este planeta, asi como los recursos naturales tambien hago buen uso de estos. #All4TheGreen creo q es una iniciativa que busca generar conciencia en las personas del buen cuidado de los recursos y asi poder generar un cambio en la sociedad para poder llegar a un desarrollo sostenible."

  Catalina Aristizábal, Colombia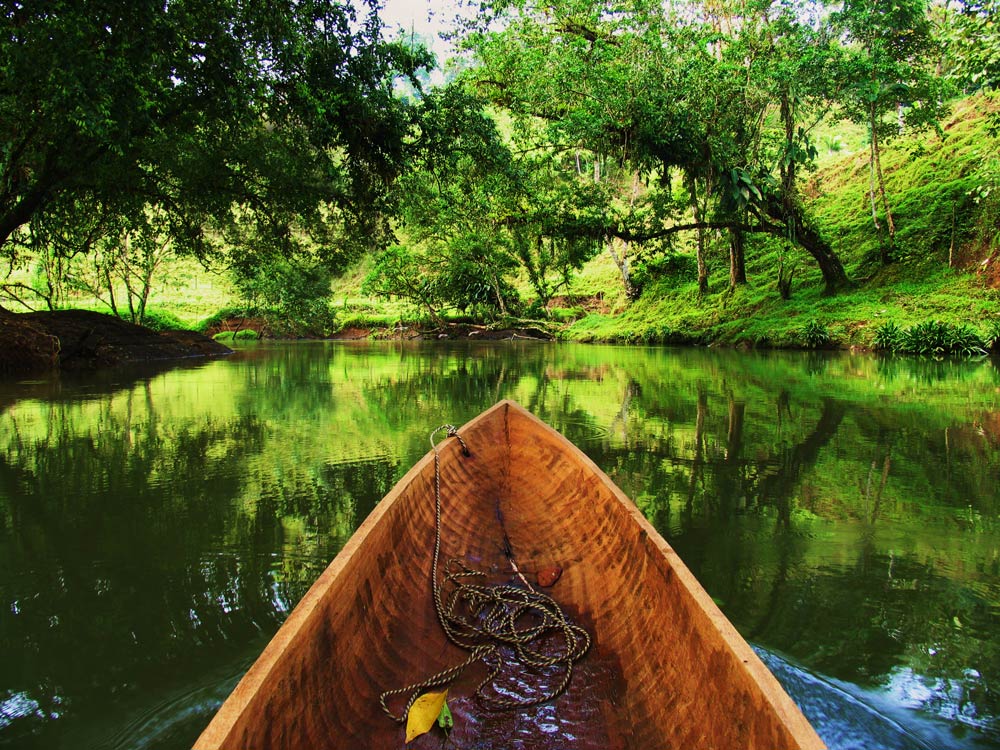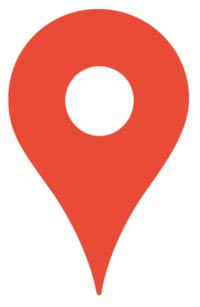 Chocó, Colombia
"Chocó, Colombia. Cada tono de verde reposa en una sola fotografía. Por mayor respeto a la naturaleza y por más momentos como este."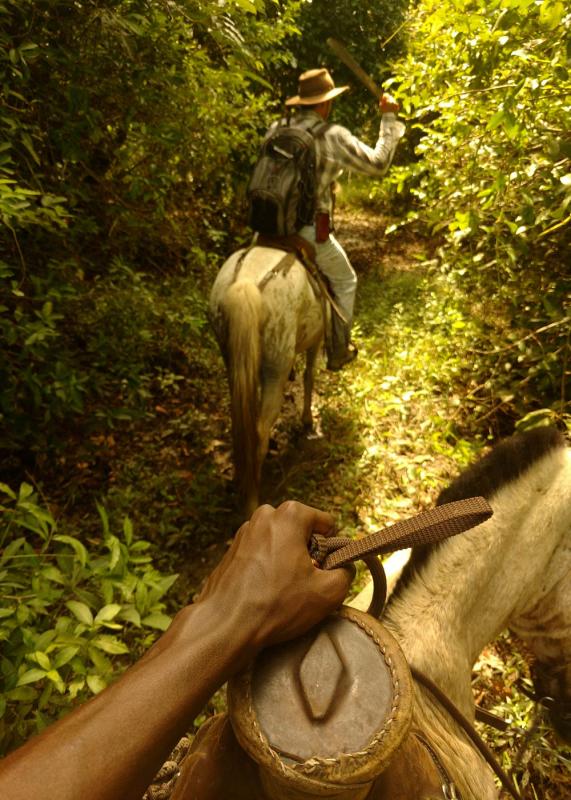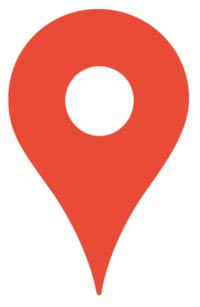 Yopal, Casanare, Colombia
"#All4TheGreen: Fotografía tomada en Yopal, Casanare. Cuando despertamos ese espíritu aventurero y lo guiamos a la naturaleza podemos llegar a los mágicos lugares que el medio ambiente nos ofrece!"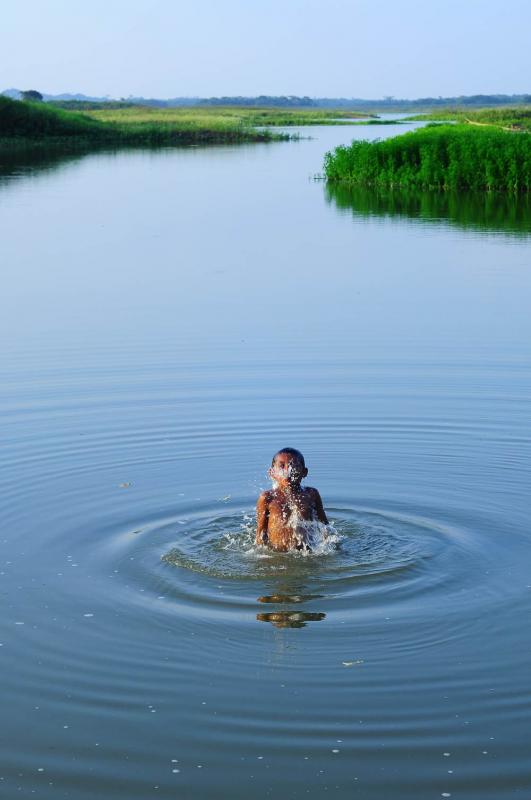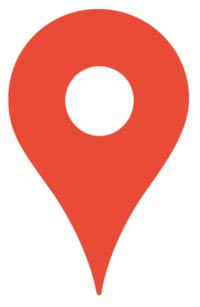 Los Montes de María, Colombia
"Después de una tarde recorriendo los montes, a 35 grados, imaginaba esta idea de refrescarme como un pez. Lugar: Los Montes de María-Colombia. ¿Por qué es importante para usted el progreso verde? Sin consciencia verde no tendremos futuro, necesitamos un cambio y viene desde nosotros hacía la sociedad, para salvar nuestro planeta que hemos sometido a varias catástrofes por abuso del medio ambiente. Para avanzar debemos fijar una meta universal de comprometernos con nuestra madre tierra. ¿Cuál es su compromiso con el medio ambiente? En mi posición como ciudadano de Bogotá, mi transporte es la bicicleta, ahorro energía en lo posible, no contaminó las calles, disfrutó las zonas verdes, dictó clases de fotografía incentivando el cuidado a nuestros parques, humedales. ¿Qué es #All4TheGreen? Es una motivación cultural que abre el conocimiento y las puertas al cuidado del medio ambiente, gestionando la participación activa del ciudadano."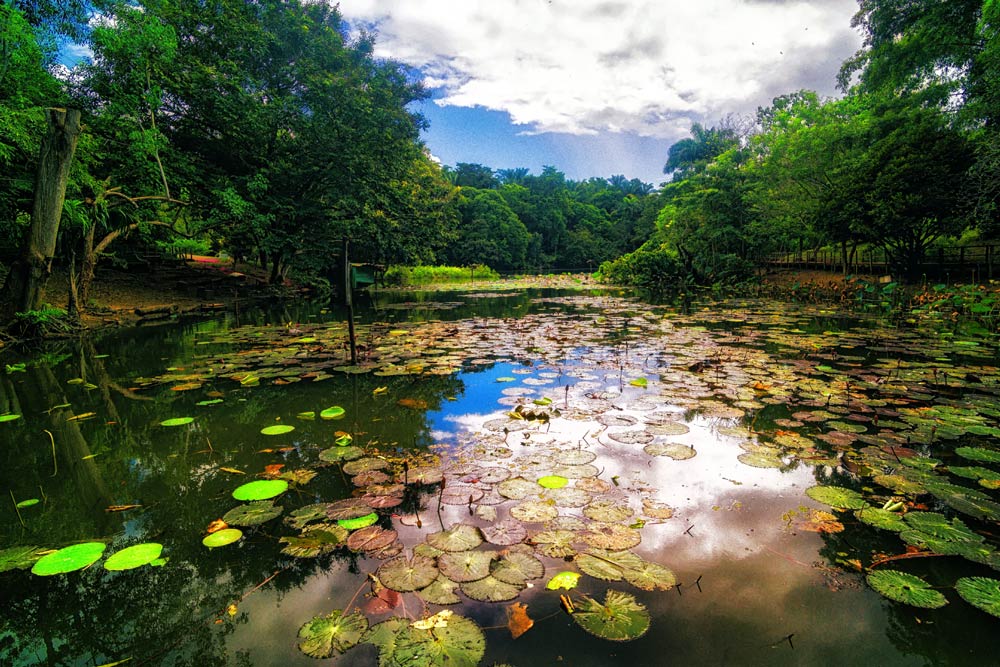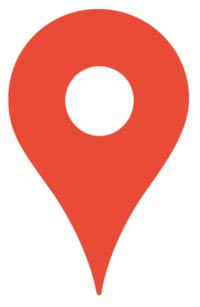 Wild Fowl Trust, Point-a-Pierre, Trinidad and Tobago
"I don't just see a beautiful wetland, I see a home, a protector, a doctor, and a savior - all in one. Poor wetlands protection efforts put all of this at risk and climate change exacerbates the losses already sustained. Understanding our ecosystem and establishing co-ownership of these natural resources are absolutely essential to their and our survival."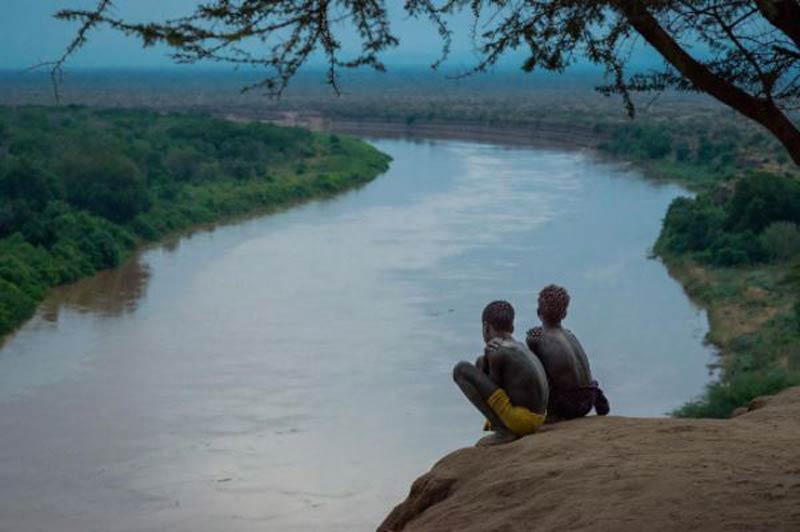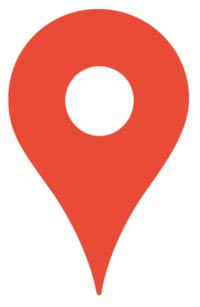 Ethiopia
"#beautiful Omo #river observed by Karo #tribal #boys in #ethiopia. The river flow is becoming less and less reliable due to climate variability and change for the indigenous communities living along the banks of the river. #all4thegreen #climatechange"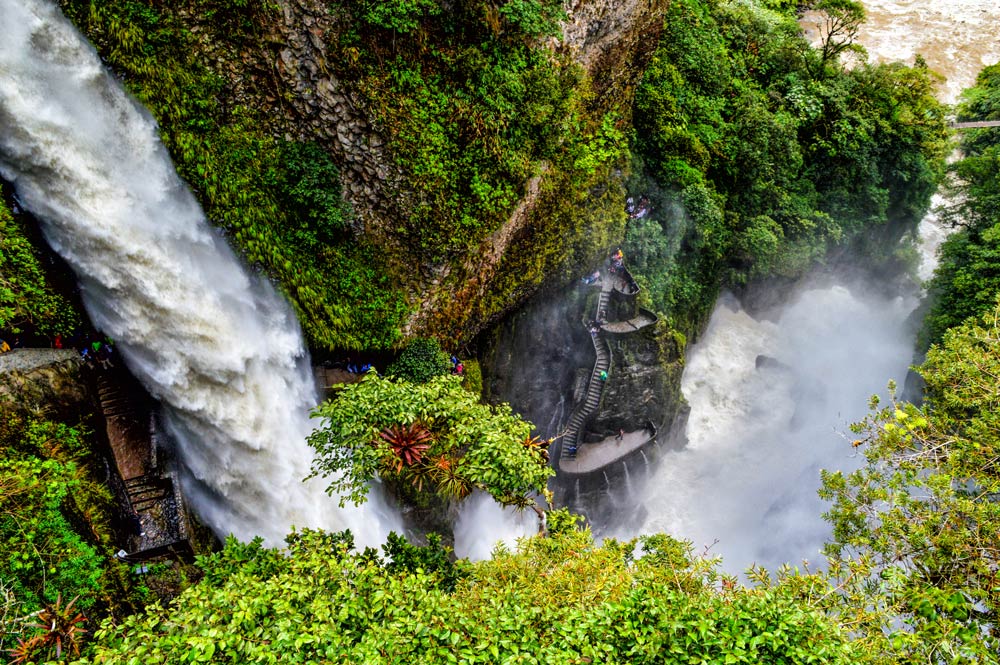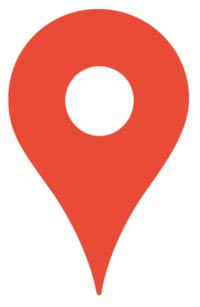 Pailon del Diablo, Baños Tungurahua, Ecuador
"Pailon del Diablo. Maravilla Ecuatoriana. El medio ambiente es la base para toda la sostenibilidad de la vida, es fundamental la conservación de los espacios verdes y el aprendizaje y respeto a la madre tierra, que nos ofrece un vinculo de lo que somos y lo que tenemos. Aprendamos a valorar."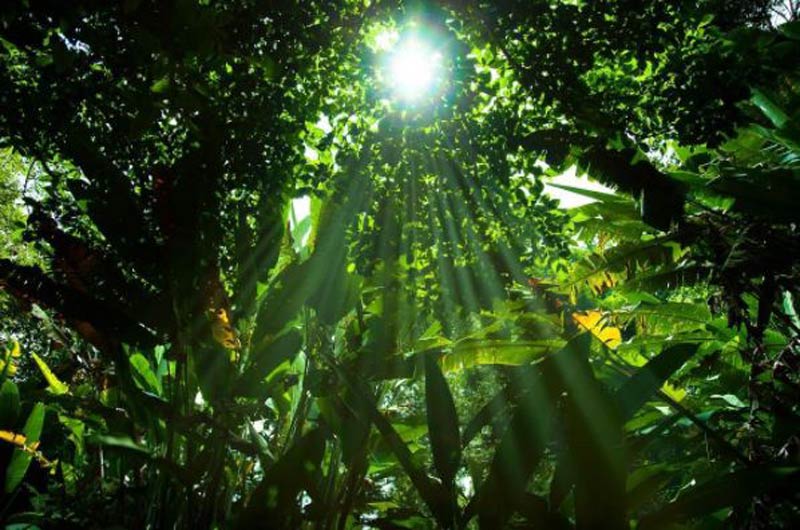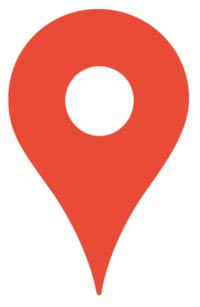 Calarcá, Colombia
"Feliz viernes #bellezas. Qué ven ustedes en esta foto? Yo veo, paz, tranquilidad, ganas de ser libre y cumplir mis sueños; porque al final del camino siempre hay luz."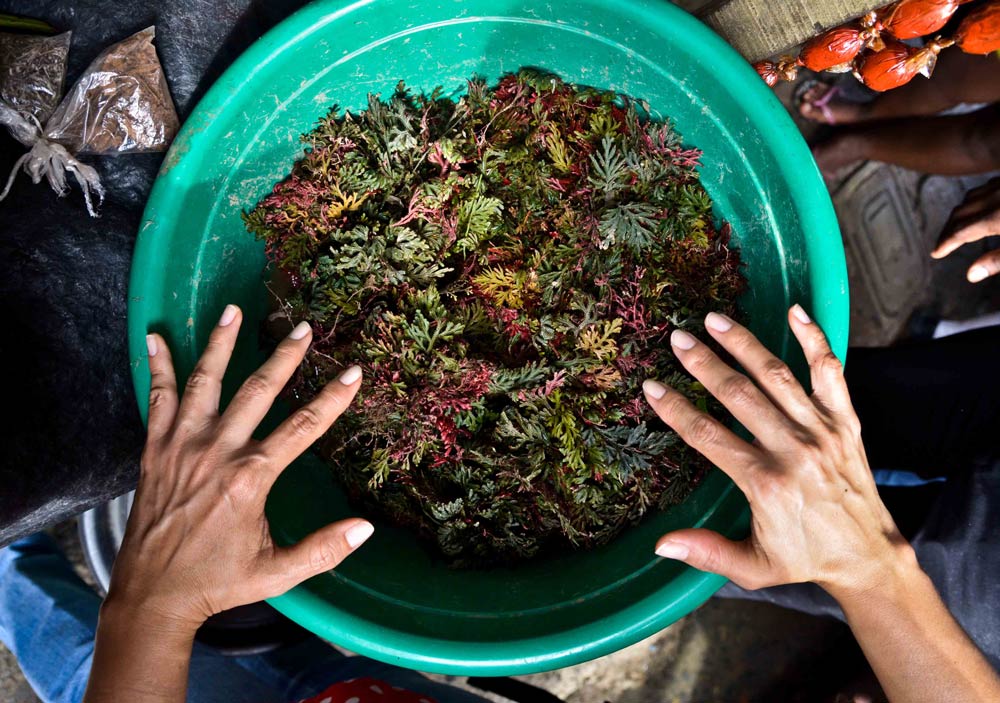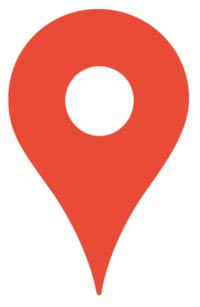 Qubdó, Chocó, Colombia
"Este popurrí de hierbas aromáticas y especias de la región del Pacífico sur de Colombia recupera el legado ancestral de los sabores tradicionales. Su sabor es poco conocido en el resto del país porque no hay cómo transportar estas plantas. Preservar la diversidad significa proteger sabores únicos."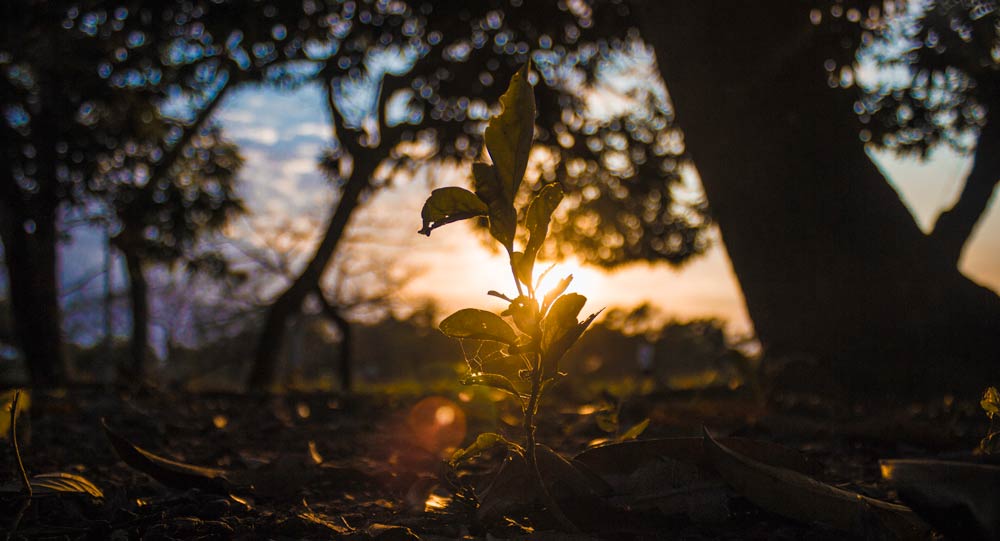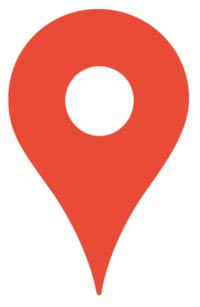 Ignacio De La Llave, Veracruz-Llave, Mexico
"Luz natural. #macro #nature #sprout #plant #sunset #sunlight #naturallight #goldenhour #bokeh #leafs #ground #trees #glare #branches #All4TheGreen #igersveracruz #greenpeace #mexigers #environment #pasionxveracruz #sky #loves_veracruz #pasionxmexico #spiderweb #MIO"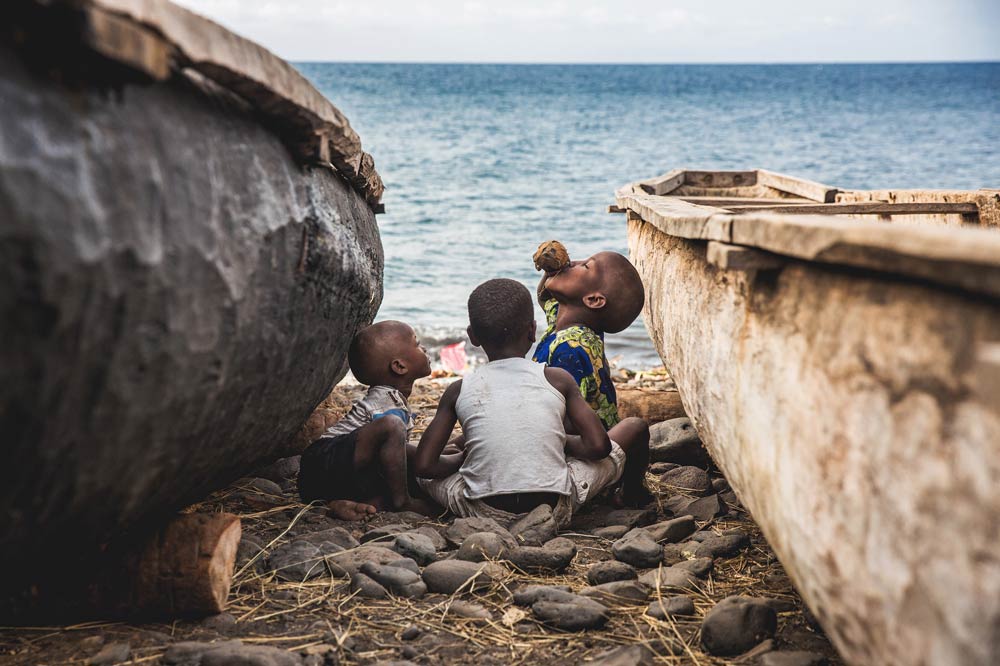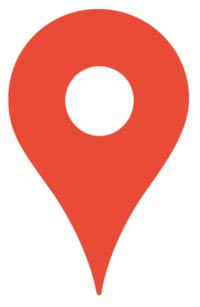 Neves, São Tomé Island, São Tomé and Principe
#saotomeeprincipe #saotomeisland
* The photos are displayed according to submission date