In the lead-up to the #All4TheGreen G7 Environment Week in Bologna - a week dedicated to discussing and celebrating the environment during the G7 Summit, this upcoming June -, Connect4Climate invites everyone who is passionate about the planet, the environment and everything around them to share their most striking photographs as a way to declare and celebrate the importance of Our Common Home.
The #All4TheGreen Photo4Climate Contest asks you to use your camera as an instrument for change, a tool to explore the beauty and importance of our planet, whether it is a natural landscape, a water resource, your local forest, an ocean, a cultural heritage site, or a city environment. The entries need to work as a visual message to raise awareness about environmental issues and climate change, encourage action, and also propose potential solutions to protect these places.
Contestants are asked to submit their visual masterpieces by sharing them on their Instagram account using the #All4TheGreen hashtag. Add a descriptive caption, describing what you see, where the photo was taken, and what it means to you. What's important to you for green progress? What is your pledge for the environment? What is #All4TheGreen? Capture that perfect moment and share it with the world!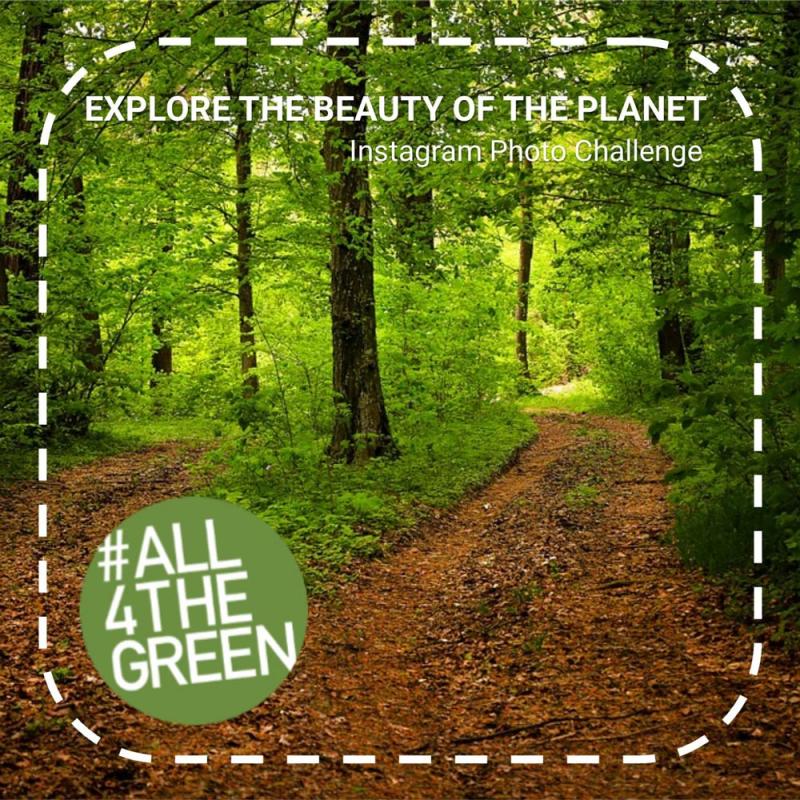 Prize
Winning entries will be selected on World Environment Day, June 5, and will be exhibited during the #All4TheGreen Environment Week in Bologna, June 5-12. The winning photo will receive recognition at all Connect4Climate events, and be prominently featured and promoted on Connect4Climate's social media platforms. Further opportunities will be explored and made available as appropriate. Deadline: May 31st
How to enter
            1. Follow @Connect4Climate on Instagram
            2. Take a photo related to the presented theme ( All4TheGreen), and share it on Instagram. The photo must be original and you must be the photographer. Your photos are governed under the Instagram terms of use
            3. In the caption describe what you see, where the photo was taken, and what it means to you
            4. Use the hashtag #All4TheGreen
            5. Don't forget to set your account to "public"
The competition is open to individuals around the world who are working hard towards protecting Our Common Home.
Selection of the winners
        1. Judging criteria for photo winner:

               i) Power of the photograph and its caption or narrative (includes creativity and the story the photo tells related to climate change and the current theme);
               ii) Potential impact on the objective of raising awareness about climate change issues and communicating a personal climate change story or local climate change solution;
               iii) Originality;
        2. Finalist photo will:
Be exhibited during the #All4TheGreen G7 Environment Week in Bologna
Be featured on Connect4Climate Instagram page
Be featured in a photo album on the Connect4Climate Facebook page
Be featured in Connect4Climate Twitter account
Be featured on Connect4Climate website as an article
Be featured on Connect4Climate Flickr account
Be included in our newsletter to all our partners
You can submit as many photos you want.
Connect4Climate reserves the right to use these images with a photo credit/Instagram account name of submitter on our social media channels, website, and at events featuring Connect4Climate.
Special Blue Prize
Connect4Climate, in partnership with the High-Level Panel on Water, announces the #All4TheGreen Photo4Climate Contest Special Blue Prize. We are awarding a special Blue Prize for the best photo of anything related to water in your life. It could be clean water, dirty water, lack of water; how water insecurity can lead to fragility and violence; how the lack of running water and sanitation leads to disease and stunting. How too much or too little water leads to environmental disasters and suffering. How do you value water?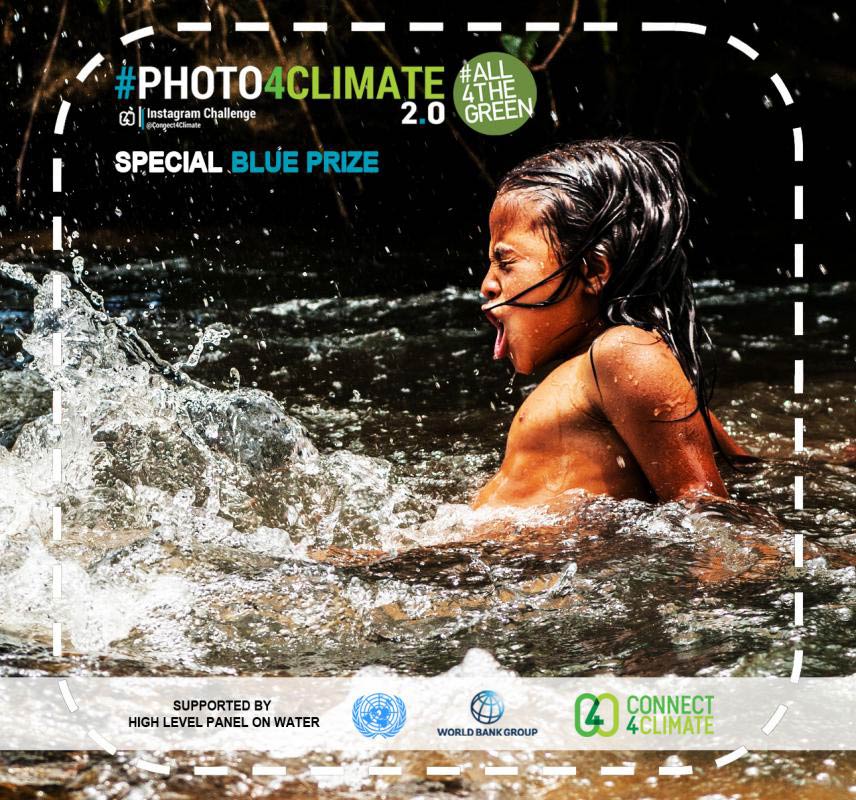 "If the photographer is interested in the people in front of his lens, and if he is compassionate, it's already a lot. The instrument is not the camera but the photographer." — Eve Arnold
Prize
A trip to New York City for the 72nd Session of the UN General Assembly (UNGA), September 2017. Winner to be announced June 8th, World Oceans Day. [DEADLINE EXTENDED TO JUNE 6th; THE WINNER WILL BE ANNOUNCED ON JUNE 8th]
About the High-Level Panel on Water
The UN Secretary-General Ban Ki-moon and World Bank Group President Jim Yong Kim convened a High-Level Panel on Water (HLPW) in January 2016. One of its objectives is to develop a set of shared principles to motivate and encourage governments, business, and civil society to consider water's multiple values and to guide the transparent incorporation of these values into decision-making
We need to accelerate a change in the way people use and manage water! The HLPW aims to provide the leadership required to champion a comprehensive, inclusive, and collaborative way of developing and managing water resources, and improving water and sanitation related services. The members of the panel are of Heads of State from Australia, Bangladesh, Hungary.
Jury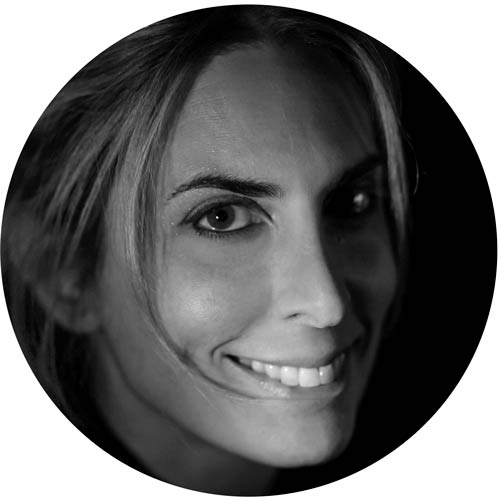 Leigh Vogel, Photographer
Leigh Vogel is a photographer based in Washington, D.C. and on assignment in the US and abroad, photographing news, sports, destination travel, and portraits for agencies and clients including The Associated Press, Getty Images, UPI, Brandywine Valley, and for Connect4Climate. Serving as the President of the Women Photojournalists of Washington, Leigh's personal work consists of human rights and animal rights imagery and is the Photography Fellow at Georgetown University's Center for Social Impact Communication.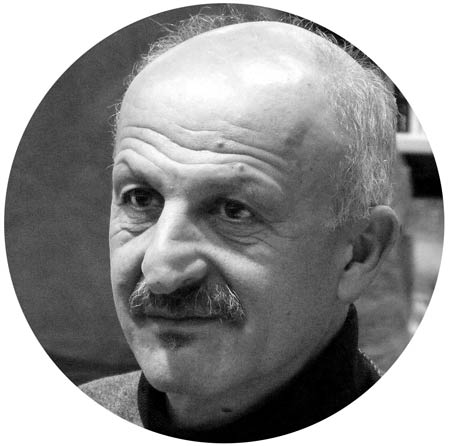 Reza Deghati, Photographer
Reza Deghati was born in Tabriz, Iran, of Azerbaijani origin. Over the last three decades, many of Reza's photographs have been on the covers of National Geographic Magazine, with much more featured in major international publications. He is also the author of seventeen books, including War+Peace, the first in a series entitled Masters of Photography by National Geographic, and most recently, Sindhbad, Reza's adaptation of the seven journeys of this mystical character from the classic tale, A Thousand and One Nights. Childhood Promise is the story of discovery, narrated by three people, about a promise made by Reza to his son, Delazad. In 2001, he founded Aina (Persian for The Mirror), an international non-profit organization dedicated to educating and empowering Afghan women and children through the media. National Geographic awarded him the title of National Geographic Fellow. In 2006 and in 2008, Reza became a senior fellow of the Ashoka Foundation, and in May 2009, received the Honorary Degree of Doctor Honoris Causa from the American University of Paris (AUP) for his achievements in journalism and humanitarianism. In October 2009, he received the Lucie Award for Achievement in Documentary from the New York-based Lucie Foundation and in May 2010, in New York, the Infinity Award of ICP (International Center of Photography) honoured Reza for his latest report on Afghanistan; "Once upon a time, the Russian Empire", in Photojournalism category. Reza is currently planning a new photography project with residents of the Sicilian suburb of Librino, as well as another major project in Burkina Faso. Reza's photographs have been exhibited in major cities throughout the world, and he has been the recipient of numerous humanitarian and photographic awards.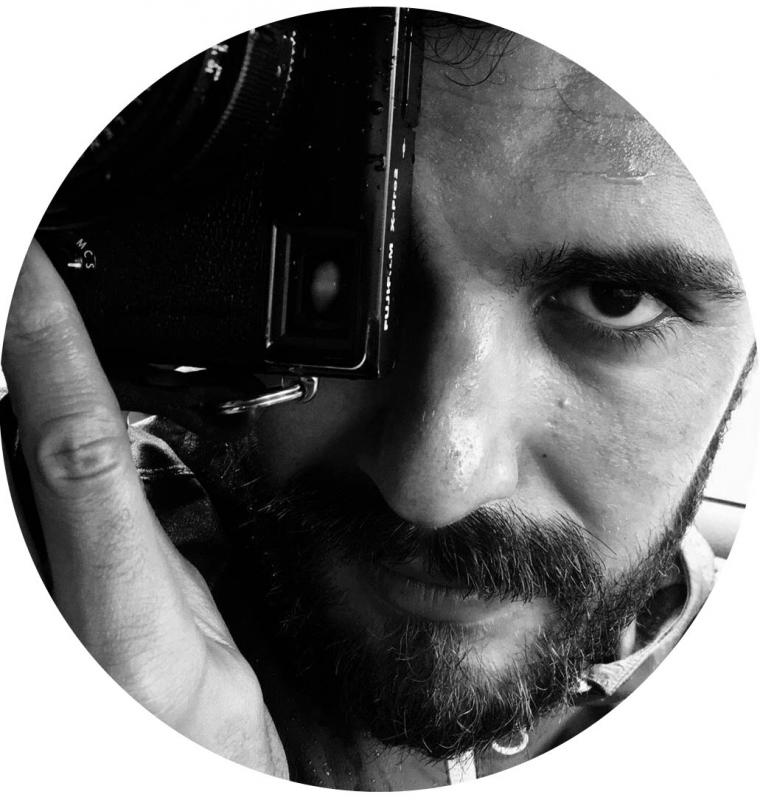 Daniel Rodrigues, Photographer
Portuguese born in Compiègne, France, in 1987, Daniel Rodrigues lives in Portugal, near Porto, since he is 10 years old. Daniel Rodrigues became a professional photographer after the passage by the Portuguese Institute of Photography (2010). His career started in the Portuguese newspaper, Correio da Manhã, and he also worked in Global Imagens agency, responsible for photographs in newspapers as Jornal de Notícias, Diário de Notícias and O Jogo. He is an award-winning photographer who in 2013 won the first place in the World Press Photo, Daily Life category, in 2015 the third place as Photographer of the Year in POYi, in 2017 a third place as Photographer of the Year in NPPA - Best of Photojournalism and among many other awards. The New York Times, The Wall Street Journal, The Washington Post, Al Jazeera, Helsingin Sanomat, Die Welt, Daily Mail, CNN, BBC, Folha de São Paulo, Courrier Internacional, Expresso, Visão Magazine, among others, are where he already has published photos. Daniel is currently based in Portugal. He works as a freelance photographer all around the world and a contributor photographer for the New York Times since May 2015.
Buscamos las mejores fotos de nuestro planeta (Spanish version)
Previo a la Semana del Medio Ambiente #All4TheGreen G7 en Bolonia, Italia, un espacio dedicado a discutir y celebrar el medio ambiente durante la Cumbre del G7, el próximo mes de junio, Connect4Climate invita a todos los apasionados por el planeta, a compartir las fotografías más sorprendentes como una declaración y celebración de Nuestra Casa.
El concurso #All4TheGreen Photo4Climate invita a las personas a usar sus cámaras como un instrumento de cambio, como una herramienta para explorar la belleza e importancia de nuestro planeta, desde un paisaje, un nacimiento de agua, un bosque local, un océano, un lugar de herencia cultural o un ambiente de ciudad. Las fotografías deben servir como un mensaje visual para concienciar sobre los problemas ambientales y el cambio climático, fomentar la acción y también proponer soluciones potenciales para proteger esos lugares.
Los participantes deben enviar sus piezas visuales compartiéndolas en sus cuentas de Instagram usando el hashtag #All4TheGreen. Agregando una descripción sobre lo que se ve, dónde fue tomada la foto, y qué significado tiene.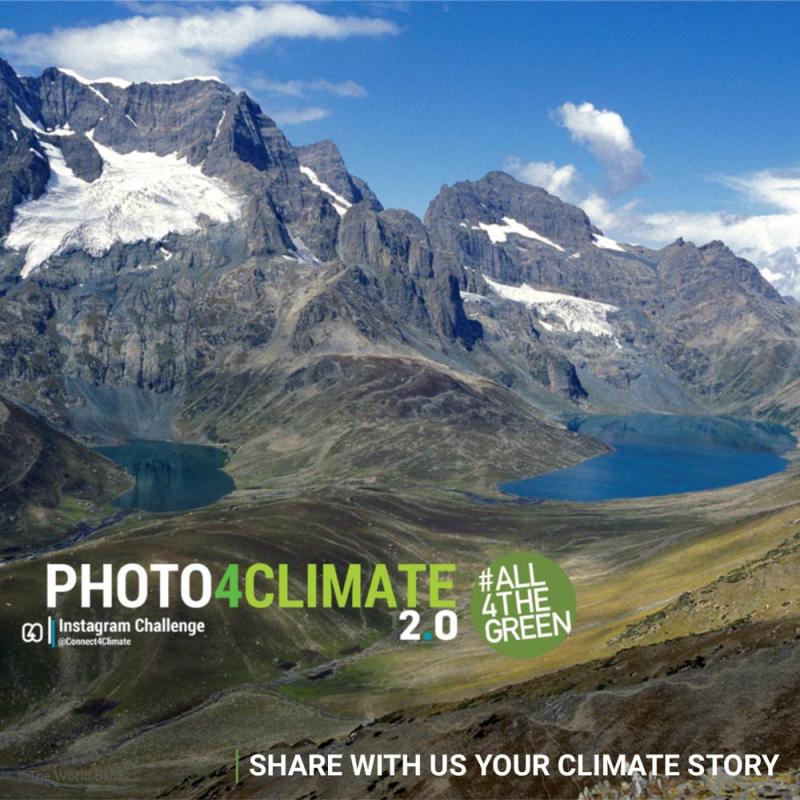 ¿Por qué es importante para ti para el desarrollo verde?
¿Cuál es tu compromiso con el medio ambiente?
¿Qué es #All4TheGreen?
El concurso estará abierto hasta el 31 de mayo y los finalistas serán anunciados el 5 de junio durante el Día Mundial del Medio Ambiente. Además, serán exhibidos durante la Semana por el Medio Ambiente #All4TheGreen en Bolonia, Italia del 5 al 12 de junio. La foto ganadora recibirá reconocimiento en todos los eventos de Connect4Climate, y será promocionada en las plataformas de Connect4Climate. [FECHA LÍMITE EXTENDIDA HASTA EL 6 DE JUNIO. EL VENCEDOR SERÁ ANUNCIADO EN EL 8 DE JUNIO]
Cómo Participar
           1. Sigue @Connect4Climate en Instagram
           2. Toma una foto relacionada con el tema (All4TheGreen) y compártela en Instagram. La foto debe ser original y de tu autoría. Las fotos serán usadas bajo las políticas de Instagram.
           3. En el encabezado describe qué ves, dónde fue tomada la foto y qué significa para ti.
           4. Usa el hashtag #All4TheGreen
           5. No olvides tener tu cuenta como "pública".