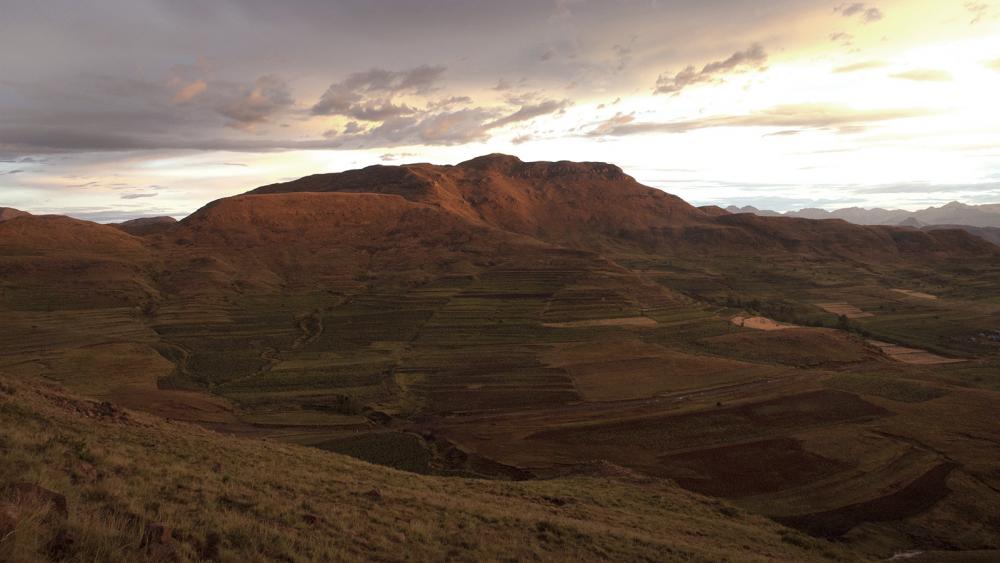 Sundrentched fields in South Africa. Photo Credit: Max Thabiso Edkins
In a country where the average rainfall is 495mm as compared to a global average of 1033mm, South Africa is recognised to be a water scarce country. South Africa is a water-constrained country because of low and unpredictable supply, coupled with high demand (we use 98% of our available water resources) and poor use of existing resources (dripping taps, acid mine drainage and sewerage pollution).
Low and unpredictable supply is a common experience in the townships and informal settlements where Afrika Tikkun operates its Youth Development Centres in Johannesburg and Cape Town. In those areas, water is frequently cut for days and weeks, twice or more a month. This is even worse in households in provinces like Mpumalanga and Limpopo, 63.1% and 61.4% of whom reported on the most frequent interruptions of water services (lasting between 2 and 15 days at a time).
This is a well-documented and highly contested reality for people living in rural areas and informal settlements, who experience "intense inequity in the delivery of water". Research recently commissioned by the South African Council of Churches show South Africa has worse inequality now than at the end of apartheid.
After 21 years of democracy, those areas which lack water and sanitation mirror apartheid spatial geography: Black and poor former homelands, townships and informal settlements are the areas. This lack of access to water and sanitation has an impact on other rights including rights to dignity, health, and safety. For instance, in many parts of Diepsloot, raw sewerage pours into the streets day and night. This has severe health implications.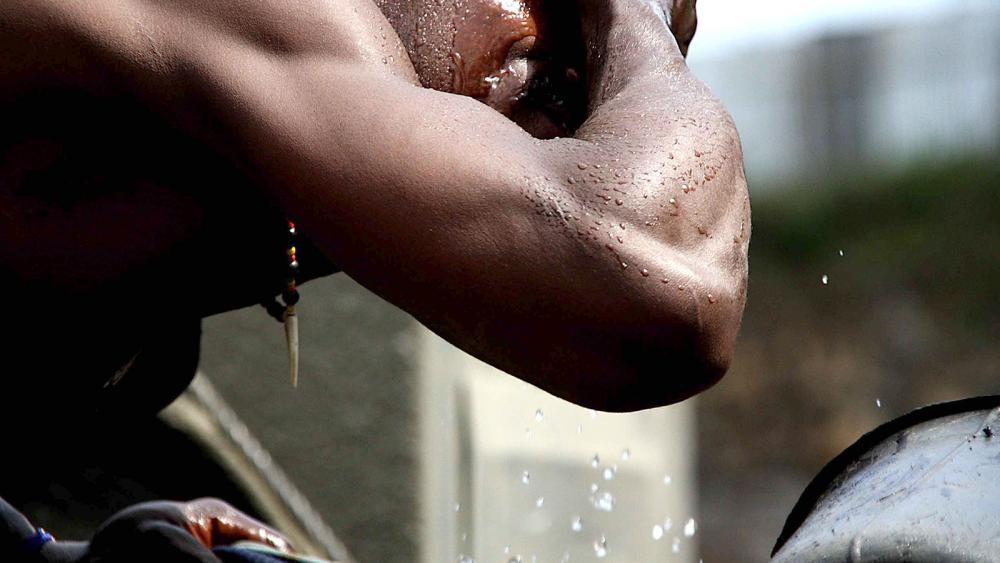 Water needed for survival. Photo Credit: Mohamed Bahloul
According to Statistics South Africa's most recent general house survey, only 46.3% of South Africans have access to safe drinking in their houses. Approximately 20.5% of households do not have access to 'RDP─standard' sanitation (e.g. flush toilets connected to a sewerage system or a septic tank).
Most of South Africa's water is used by business, especially agribusiness (57%), mining and other industries (7%). Based on an assessment of the provision of water services by the South African Human Rights Commission, 23 municipalities (9% of the total) were in a crisis state, with an acute risk of disease outbreak; and a further 38% were at high risk, with the potential to deteriorate into a state of crisis.
At the moment households receive 6 kilolitres of free water per month, or 25 litres a day. World average water consumption is 173 litres per person per day. The free basic allowance is enough to flush the toilet twice for a family of eight. Director of the Centre for Civil Society at the University of Kwa-Zulu Natal, Patrick Bond shows however that the price of water has more than doubled since introducing the free basic water making it one of the most expensive waters in a third world country.
A country facing drought
South Africa's drought has brought our water situation as well as the unequal way in which it impacts our citizens into the spotlight once again. The timing of the COP21 on climate change only emphasises a reality that we are quickly having to become aware of.
African countries contribute the least global emissions, but are equally affected nevertheless by severe weather events and climate change, bringing economic loss and food insecurity.  One of the first effects of climate change globally will be scarcity of water. The World Wide Fund for Nature has warned that South Africa will become one of the two driest places on earth due to climate change.

Drought. Photo Credit: Sebri Wafa
As it stands, South Africa is a more arid country per capita than Namibia and Botswana.
Given that we have no unused water resources left, and we over-utilise our supply of water, our only option is to turn to recycling used and polluted water and desalination. Currently only 0.025 km³ of our water supply comes from desalinated waters and 7% from reused water out of the total available water 14.6 km³ that we utilise. This is going to be challenging when according to the Water Research Commission, 2/3 of our sewerage systems are dysfunctional. Four billion liters of sewage pour into the rivers throughout the country every 24 hours.
How will this affect the poor?
Drought will cause food price increases. A UN Food and Nutrition Working Group found the drought had led to increase in food prices of 6.4% already. We are also warned that we can expect an increase from 15-20% in the maize meal price. Studies in Poverty and Inequality Institute indicate the price of maize meal has already increased by 37% in urban areas in the Free State, 34% in the North West, and 29% in Gauteng; with the price of samp up by 41% and 38% in the Free State and the North West.
Agricultural Scientist and Climate Justice activist with Afrika Tikkun, Mathudi Machaka recently travelled to Denmark to raise awareness about the Sustainable Development Goals, focussing on both climate justice and SDG 1: End Poverty in All its Forms Everywhere. She was one of 17 selected from 8 countries to participate in the Sustainable Development Goals Tour on the basis of her ongoing work in the townships of Diepsloot, the inner city and Orange Farm where she cultivates vegetable gardens with a yield that feeds 1000 beneficiaries daily, contributing to the daily meals of up to 12 000 monthly.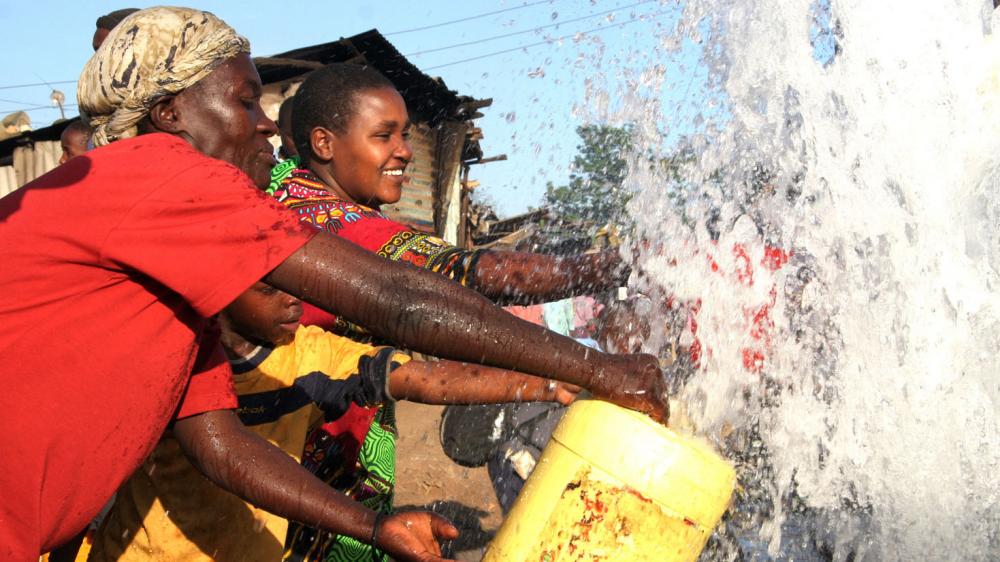 Collecting water in communities. Photo credit: Julius Mwelu
In townships such as the one that Mathudi comes from, access to the nutritious food yielded by vegetable gardens is of particular importance because of the impact of HIV and TB on the health of the community. On her own initiative she has championed water conservation, using drip irrigation, mulching, the tyre production method and watering cans (instead of pipes) to conserve on water.
However the problem isn't only not having rainfall but having it at unpredictable times. Having rainfall shift means the failure of crops. Scientists say a rise in global temperatures caused by man-made greenhouse gas emissions will make extreme weather events ever more frequent. It said they were occurring almost twice as often as in the 1980s, hampering efforts to eradicate hunger and poverty. According to the UN Food and Agriculture Organisation, natural disasters caused worldwide damage worth $1.5 trillion.
According to Mathudi, Socially and economically fragile households are less equipped to deal with the loss of livelihood and vulnerability. The vegetable garden in Diepsloot was completely decimated by the recent hail storms. If this was the only source of food, thousands of beneficiaries would have been in a vulnerable state.
Luckily it isn't. However what if it was, as it is for many unemployed rural and township dwellers, and particularly for those with HIV, for whom food prices have driven basic staples beyond reach?
The oportunity in water scarcity
South Africa is the world's only country whose constitution provides a right to water: 'everyone has the right to an environment that is not harmful to their health or well-being... everyone has the right to have access to... sufficient water'. Our increasing water scarcity should therefore be seen as a challenge and an opportunity … people can take things in their hands and find solutions.
In the wake of COP21 and with the long history of the importance of vegetable gardening within townships particularly for those affected by HIV, perhaps it is important now to ask ourselves what we in the townships are doing to protect ourselves from climate change related weather disasters as well as those more familiar weather disasters like Johannesburg hailstorms.
One of the sub-goals of the Sustainable Development Goal to end all forms of poverty everywhere is:
"By 2030, build the resilience of the poor and those in vulnerable situations and reduce their exposure and vulnerability to climate-related extreme events and other economic, social and environmental shocks and disasters"
Perhaps one of the most important words in the United Nations 2030 Agenda for Sustainable Development is resilience. Vulnerability has to be measured by a lack of resilience in the face of disasters like drought.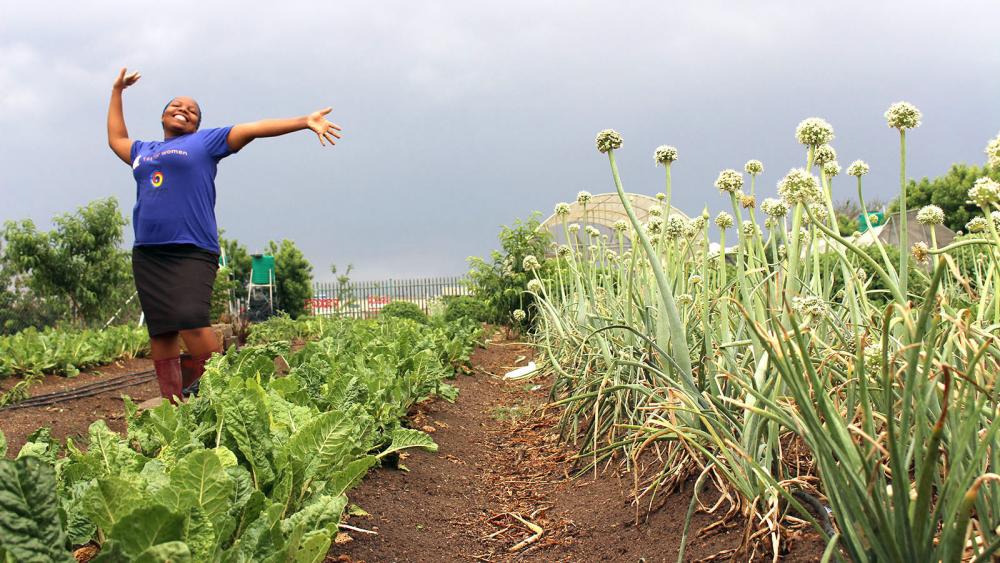 Community Gardens. Photo Credit: Afrika Tikkum
To end hunger, Mathudi Machaka has been training our beneficiaries from our Early Childhood Development Programme, our Child and Youth Development Programme (children in primary and secondary school), as well as their parents, to be aware of the environment, to cultivate vegetable gardens, and to know and participate in climate justice advocacy. Arming them from this early age to be climate activists and organic, water-wise farmers means she is equipping a generation to walk into the future forewarned and forearmed.
But we have to ask ourselves, and challenge our communities: are we strengthening our townships for climate change preparedness?
To be prepared for change, we need to know the risks we face, be watchful, and communicate on the issue. One suggestion made by Oladipo of the Centre for Science and Environment for Global South is to set up community-based early warning systems, trained to watch over weather. These are recognised as key to fighting extreme weather.
We cannot rely on funding or intervention from government when it comes to this matter. We need to act quickly and mobilise ourselves.
"If you can't link climate change to development then you can't achieve development itself" said Oladipo.
**********************
Catherine Van Schoor is Public Relations and Development Executive at Afrika Tikkun. Afrika Tikkun has a hybrid model (Afrika Tikkun – Non Profit organization and Afrika Tikkun Services (Pty) Ltd – a Social Enterprise) which is dedicated to the eradication of poverty by caring for vulnerable children in townships through their cradle-to-career approach. Using a holistic development model, Afrika Tikkun runs programmes that address the various needs of township children and youth with the end goal being their successful placement in careers or tertiary learning facilities.
Website: www.afrikatikkun.org
Facebook: www.facebook.com/Afrika-Tikkun
Twitter: @AfrikaTikkun