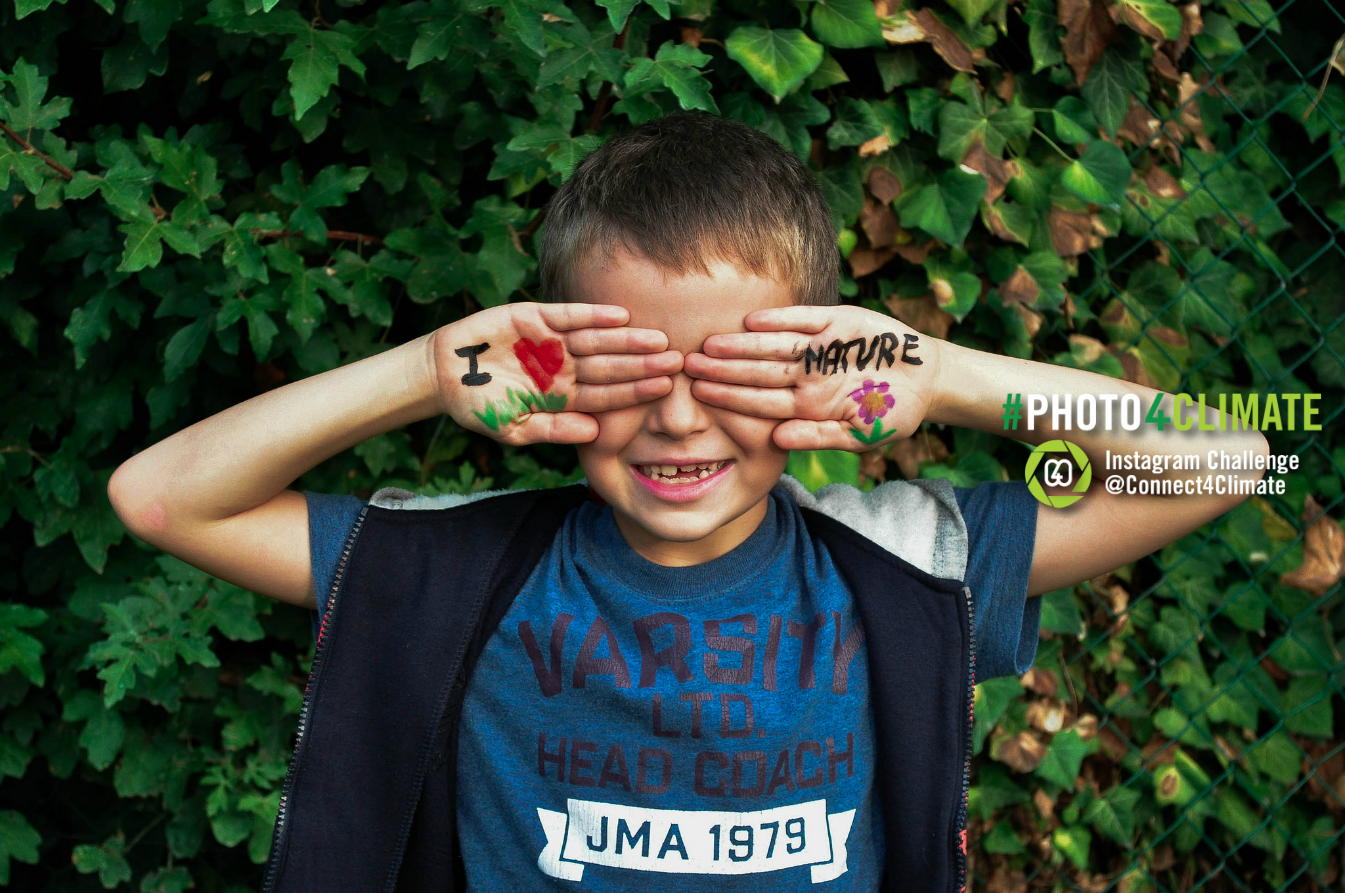 The United Nations has proclaimed May 22 The International Day for Biological Diversity (IDB) to increase understanding and awareness of biodiversity issues. Biological Diversity refers to all living organisms found on planet earth: human beings, animals, bacteria and millions of different organisms. This week Connect4Climate went #WildforLife and is spreading the word about illegal trade in wildlife that is driving species to the brink of extinction while posing environmental, economic, development and security risks. Therefore, we've challenged you to share your story relating Climate Change and #BiologicalDiversity through photography and we are ready to announce the finalist photo: Congratulations Kate Berrisford, you are the winner of this week's #Photo4Climate Instagram Challenge: your image is very strong, the caption very informative, and the picture and caption combined could give people insight in to the issue adressed and climate change. Also, we want to congratulate Kaung Kywe Soe with a Special Mention for your caption: this photo is also unique, as it's very clear in its intention and not a common sight.
Take a look at the original captions: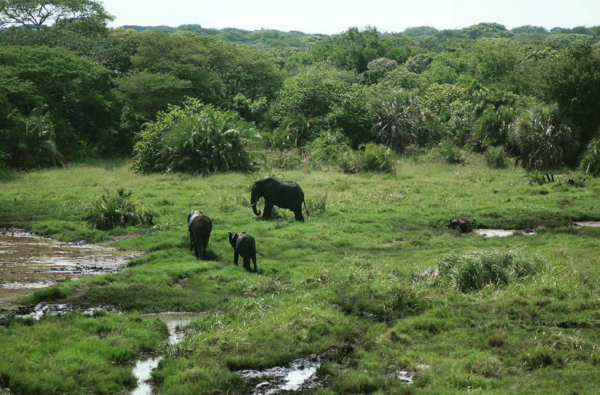 This was taken at Thembe Elephant Park in South Africa, close to the border with Mozambique. Climate change affects biodiversity and ecosystems in many ways. These elephants need lots of fresh water to survive, and are sensitive to high temperatures. By protecting biodiversity and healthy ecosystems, we can help mitigate the impacts of climate change and through ecosystem based adaptation we can help enhance resilience and reduce vulnerability.
Photo Credit: Kate Berrisford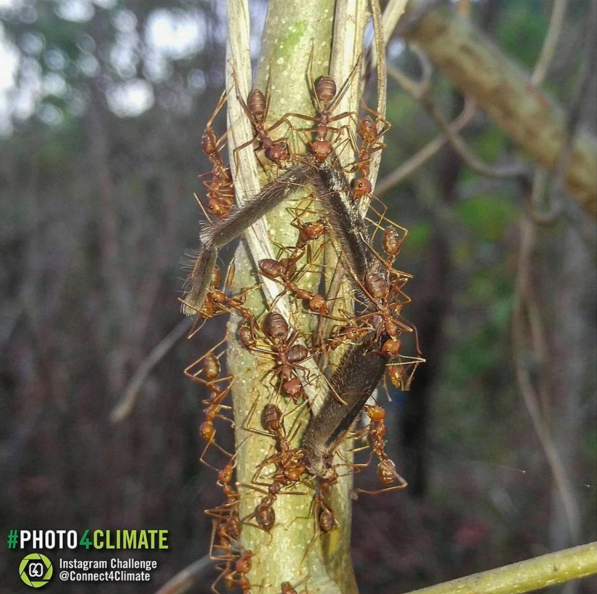 The red ants, carrying an arm of a spider as food for the rainy season. They are now building the new net by the new leaves of plants and they left the old one.
This is the preparing season for every livings in the forest. The heavy rains of coastal region will come soon.
Photo Credit: Kaung Kywe Soe
#Photo4Climate's new theme
We do really appreciate all photos submitted, so they are featured on Connect4Climate Facebook album. We challenge you to continue to raise awareness and share your Climate Change story with us: this week's theme is #Environment. Don't forget to follow @Connect4Climate on Instagram, using the hashtag #Photo4Climate and this week's theme #Environment. You have until June 6 to share your captions.
More details here.