The Creative Industries Pact for Sustainable Action was launched by the Green Spark Group in December 2019 at COP25 as a means of uniting organizations working in film, TV and beyond in a pledge to take action on a set of common climate goals. Already, more than 70 signatories—including public organizations, corporations, film schools, film commissions and more—have come on board, committing to reduce their environmental footprint in line with the targets of the Paris Agreement and with the United Nations' Sustainable Development Goals.
"Connect4Climate is a signatory to the Pact," says Giulia Braga, Connect4Climate program manager. "We are proud to see how the foundational work by many has evolved, and how organizations are seeing the value in committing to common goals. We all agree that action is needed to reduce our impacts, and there's strength in saying this and taking action collectively."
Responding directly to the dire findings of the Intergovernmental Panel on Climate Change, the Pact asks that its endorsees work collaboratively within and across their various industries to keep global warming well below 2°C. This means establishing useful sustainability metrics, educating and empowering employees, cutting back on fuel consumption and other unclean energy use, embracing low-carbon materials and foods, and advocating outwardly for sustainable policymaking. The organizations that have signed on must report out on their progress every other year beginning with 2020.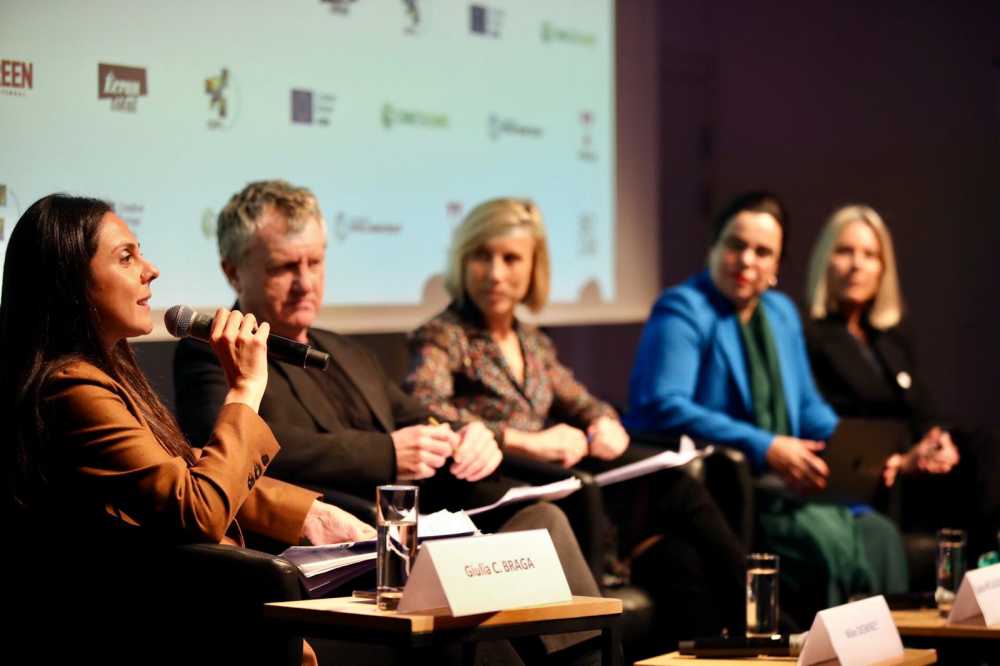 On February 7, our Film4Climate team had the honor of hosting a panel discussion in Brussels at the first-ever European Co-Production Forum. Titled "A Green Light for Green Production" and moderated by Connect4Climate Program Manager Giulia Braga, this discussion assessed recent strides in sustainable production across the film and television industries, suggested next steps on how to boost international collaboration around sustainability, and addressed the need to see sustainable lifestyles better represented onscreen in narratives as well as behind the scenes.
The goals of the Pact dovetail perfectly with Film4Climate's own mission to usher sustainable living into both the making of films and the stories they tell. We at Connect4Climate are excited to carry forward the momentum from Brussels and spread the dual messages of the Pact and Film4Climate worldwide to steer the entertainment industry toward a sustainable future.
All photography by Kaia Rose of the Connect4Climate Team.