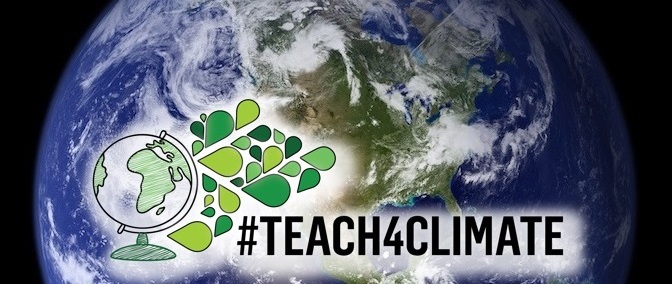 Today's generation is the first generation to feel the impacts of climate change and the last that can really do something about it. Teaching young people about climate change – its causes, effects, and what we can do about it – is vital. Addressing climate change is a multi-generational problem that demands both immediate action and long term skills, understanding and solutions.
With another school year rapidly approaching, a flotilla of partners (please see below) are working together to support educators in enhancing the climate literacy of American students and citizens. The campaign will demonstrate new and innovative ways to expand climate change learning opportunities for students, and will equip educators with science-based information and resources.
This coordinated social media effort is a commitment to education, engagement, and lifting up innovative and effective climate change education resources and opportunities. In order to create a powerful presence during this next school year, we need your help! This toolkit provides you with all the information you need to engage in the #Teach4Climate social media campaign, and equips you with a list of important climate education initiatives taking place in the U.S. and beyond during the 2016-2017 school year. This document will be kept up to date throughout the campaign, so don't forget to check back!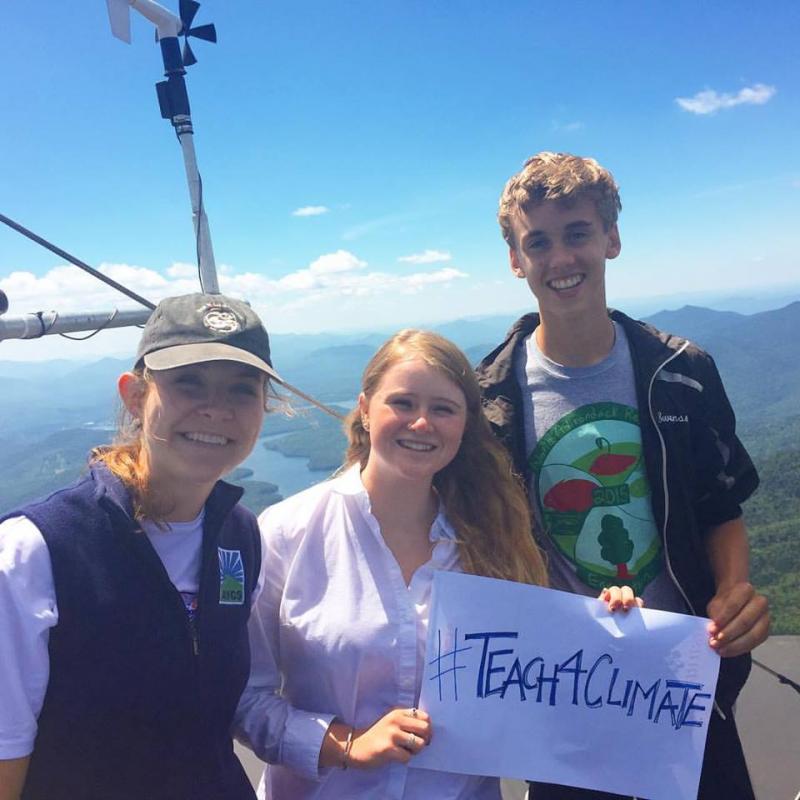 Credits: Climate.gov
The #Teach4Climate social media campaign is an effort lead by the Alliance for Climate Education, National Oceanic and Atmospheric Administration(NOAA), NASA, American Meteorological Society Education, the Association of Science-Technology Centers (ASTC), the CLEAN Network, The Wild Center, the World Bank Group's global partnership program Connect4Climate, Climate Generation: A Will Steger Legacy, Earth Day Network, Climate Interactive, National Council for Science Education, and others.
It is an open discussion for all to join in the call for education, awareness and action on climate change, among both students and citizens. The event supports the White House Climate Education and Literacy Initiative, launched in December 2014 to connect students and citizens with the best-available, science-based information about climate change.
#Teach4Climate builds on the #Youth4Climate social media campaign launched in 2015 around the COP21 Climate Talks.
Read the full article online here.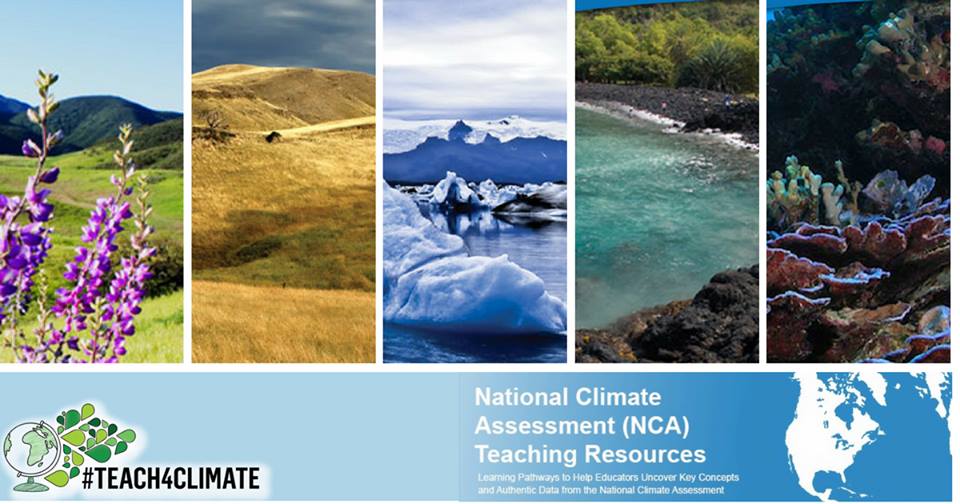 Do you #teach4climate?
We need YOU to help amplify #teach4climate by sending a selfie representing your 2016-2017 climate change education commitments to education@climategen.org, or posting it to social media using the hashtag #teach4climate by September 6.
Quick how-to guide for your #teach4climate selfie:
Fill in the 

linked template

 to answer the question of "I #teach4climate because…" and take a photo of yourself with that sign

Alternatively, you can write one thing you will do this year to #teach4climate on a piece of paper, and take a photo of yourself with that pledge.

Email your photo

 or post it to Facebook, Instagram or Twitter. Don't forget to tag @ClimateGenOrg in the post!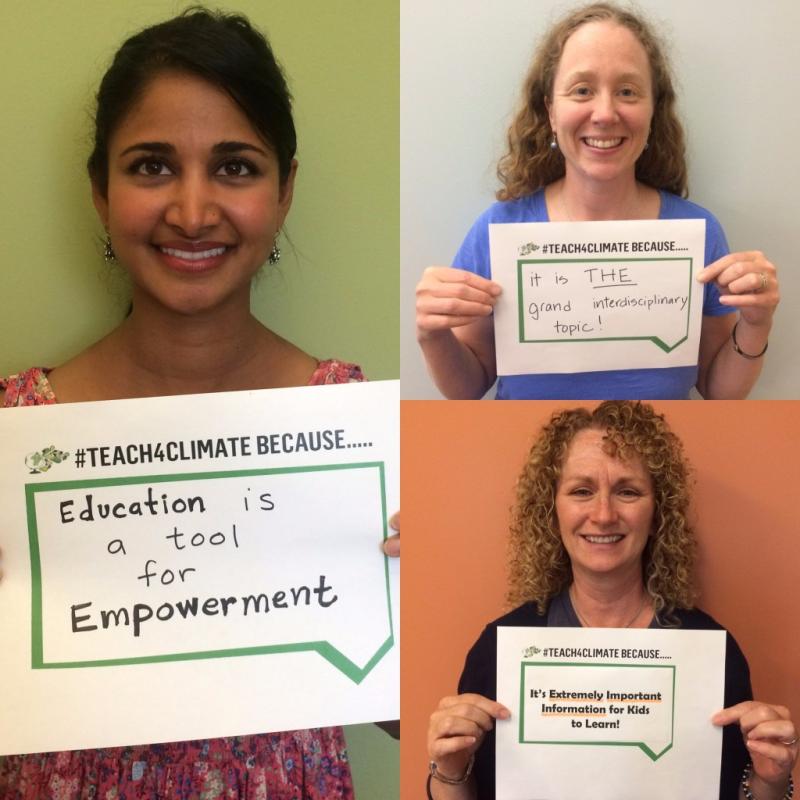 Credits: Climate Generation
With your help, we're excited to be lifting up the strong climate change education happening in your classrooms and places of learning around the U.S. We will be sharing all of the educator selfies we gather in a big, coordinated social media storm on Wednesday, September 7th at 10 CST – feel free to re-share your photos at that time as well.