Last December I was one of the lucky six chosen by the University Centre for Development Cooperation (Brussels) to attend the second week of the biggest climate change event of the year: the COP18. I was so looking forward to experience a U.N. international conference from close-by.
This time the 18th Conference of the Parties took place in Doha, the capital of Qatar. Isnt it ironic that the country with the highest ecological footprint per capita on earth, hosts a conference on climate change?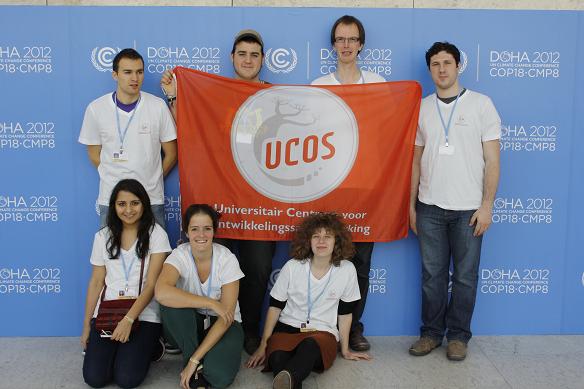 The first couple of days went by quite fast. I was impressed by the size and the organization of such an event. The Qatar National Convention Centre (where the COP was held) is huge: it hosted about 30,000 people (delegates, visitors, journalists, members of NGOs and volunteers). At least I got to stay fit from walking a couple of kilometers a day!
The real negotiations were not opened to observers like me, but there were plenty of side-events I was allowed in, like press conferences and information panels. Some very interesting topics were discussed, like sustainable energy resources, food security, impact of climate change on indigenous groups, etc.
I also attended a couple of actions organized by NGOs. I got the chance to interact with young people from all over the world, people who really care about the climate and would do a lot to try to save it. It was very inspiring to hear their point of view, to see how driven they were. It was also touching to see how, by the end of the COP, they had lost all hope for this COP: they realized there would be no ambitious climate agreement this year. Despite this, they were more determined than ever to keep on fighting for the climate, and to organize many more actions back home to make people realize that climate change is an urgent matter: we cannot afford to wait another ten years. Time is running out Werent typhoon Bopha and hurricane Sandy recent proof of this?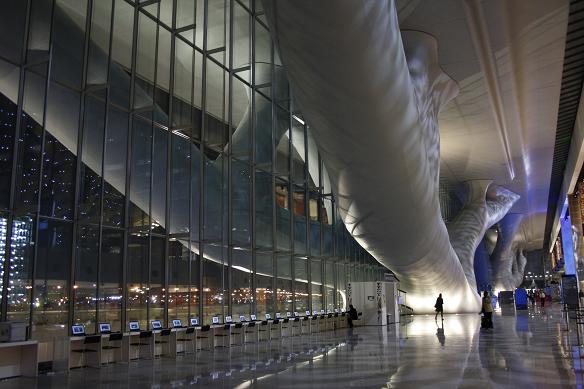 Talking to them was what made me understand that waiting for a global, ambitious agreement is not an option anymore. Maybe it is time for usthe civil societyto take action, instead of waiting for politicians to do so: a so - called bottom - up approach to fight climate change instead of ineffective climate negotiations.
Unexpectedly, attending the COP18 has radically changed my views on what seems to be the best way to tackle climate change. All over the globe, climate action movements are growing.  Thousands, maybe millions of people are ready to act. They are hopeful that together we can build a worldwide movement of solidarity and that we have the potential to actually make a change if we cooperate.  I too am now convinced of this.
More experiences of the 6 students at the COP18 can be read at the UCOS @ COP 18 blog.