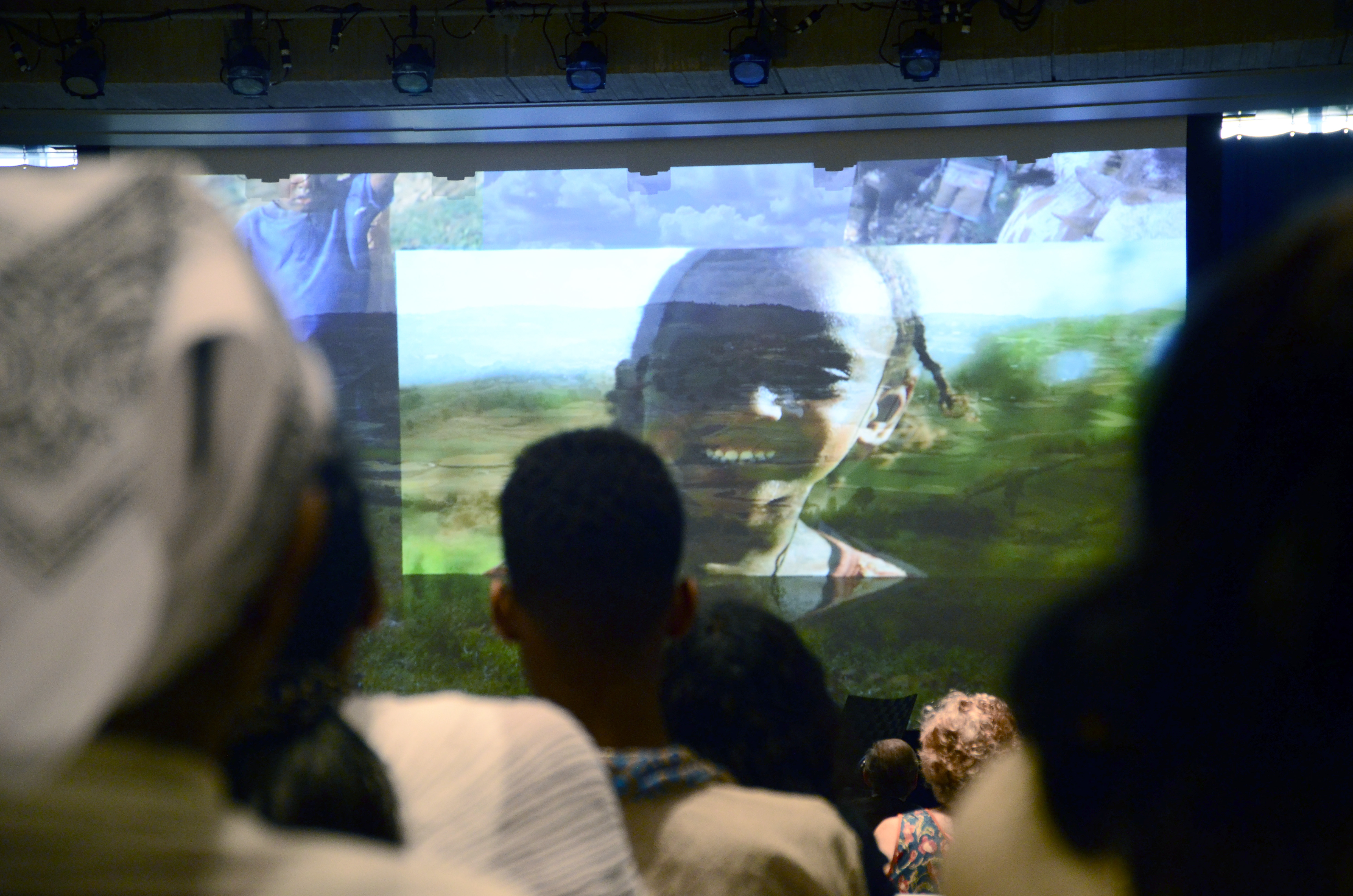 Environmental governance is about political environmental policy related to defining, developing and implementing the elements needed to achieve sustainability. It is about the design and execution of policy. All human activities; political, social and economic, should be understood and managed as subsets of the environment and ecosystems. Governance includes not only government, but also business and civil society, and emphasizes a holistic system management. Environmental Governance in Africa has not been as successful as in Europe or North America because of lack of effective coordination. Environmental experts have identified the absence of coordination among governmental agencies as a major challenge confronting environmental governance in Africa. Also sovereignty, existing divergent values, different levels of development, corruption and insincerity of purpose are challenges militating against a healthy environment in Africa.
The United Nations Environment Programme (UNEP) has been the forerunner in involving governments in developing and implementing Environmental Law or Governance. However, since its establishment in 1972, the number of Governmental institutions and Non-Governmental Organizations (NGO's) dealing with environmental matters and related issues in the African continent have increased. In 2000 for example, statistics show that there were respectively 49 to 59 NGOs per million people in North and Sub-Saharan Africa. The role of Environmental NGOs' include but are not limited to promoting activities such as environmental education and advocacy, participation in environmental policy-making and implementation, and business-NGO partnerships. It is unfortunate that with all NGO-governmental efforts, the economic significance derived from environmental governance is yet to be fully understood or acted upon hence the myriad of environmental challenges currently present in the African continent.
A recent report by the Institute for Security Studies in Africa (ISS) suggests that Africa's challenges are linked to environmental insecurity and the development catastrophe, which includes poverty, water scarcity, degradation and inequitable distribution of natural resources, loss of arable land, food insecurity, coastal degradation and wetlands intrusion. These have posed (and continue to pose) great institutional challenges in Africa. Furthermore, many African countries are severely strained by these problems which are intricately intertwined and compounded by rapid population growth and migration causing unanticipated pressure on the resource base.  As a result the international community has placed immense demands on these countries, yet these African countries lack the capacity to cope with these changes and where they make an effort, it is negligible.  Therefore, many environmental institutions in Africa require an overhaul in guiding principles, policies and laws. For effective environmental governance in Africa; national governments require a lot of assistance if at all they are to contribute to sustainable development. It is also notable that national implementation of the Agenda 21 and Multilateral Environmental Agreements (MEAs) in Africa has barely progressed and results remain to be seen. This is owed to diverse institutional and policy challenges, most common being ineffective governance structures, lack of adequate expertise, inadequate finances, lack of tools and equipment to implement and enforce current laws and international conventions, conflicting sectoral strategies towards human and natural development, unsustainable trade policies and corporate unaccountability. To address these challenges it is important to effectively address the synergies created between different MEAs. Governments should prioritize on expanded capacity-building programs and develop stronger commitment and discipline toward environmental policy.
Full Implementation of the Agenda 21 and MEAs can be achieved through advanced communication by MEA secretariats - a role played by United Nations Environmental Programme (UNEP). However, communication is faced with challenges that include false reporting and inadequate sharing of environmental databases among institutions. Rwanda, for example, is working toward enhancing the Rwanda Information Technology Authority (RITA) which consolidates and coordinates the country's information technology resources. Since RITA ensures information flow among sectors, this is great initiative for other African countries to borrow from. In summary, African countries will achieve effective environmental governance, if all of its countries demonstrate their capacity to conquer environmental challenges.
In conclusion, Global Environmental Governance (GEG) has not ignored Africa's challenges; one of the two themes for discussion at Rio+20—the United Nations Conference on Sustainable Development, to take place in June, 2012—is "Institutional Frameworks for Sustainable Development," within which GEG reform is a key area for discussion. The International Institute for Sustainable Development (IISD), funded by the Danish government, and working closely with UNEP and the United Nations Economic Commission for Africa (UNECA), has embarked upon a project that seeks to make an intellectual contribution on GEG reform to the African preparatory process for Rio+20. Through two high-level African consultations, the project seeks to identify key issues for Africa in GEG reform and to draw out options that are not currently part of Africa's official preparatory process.