Reaching out to the Cambrdige climate community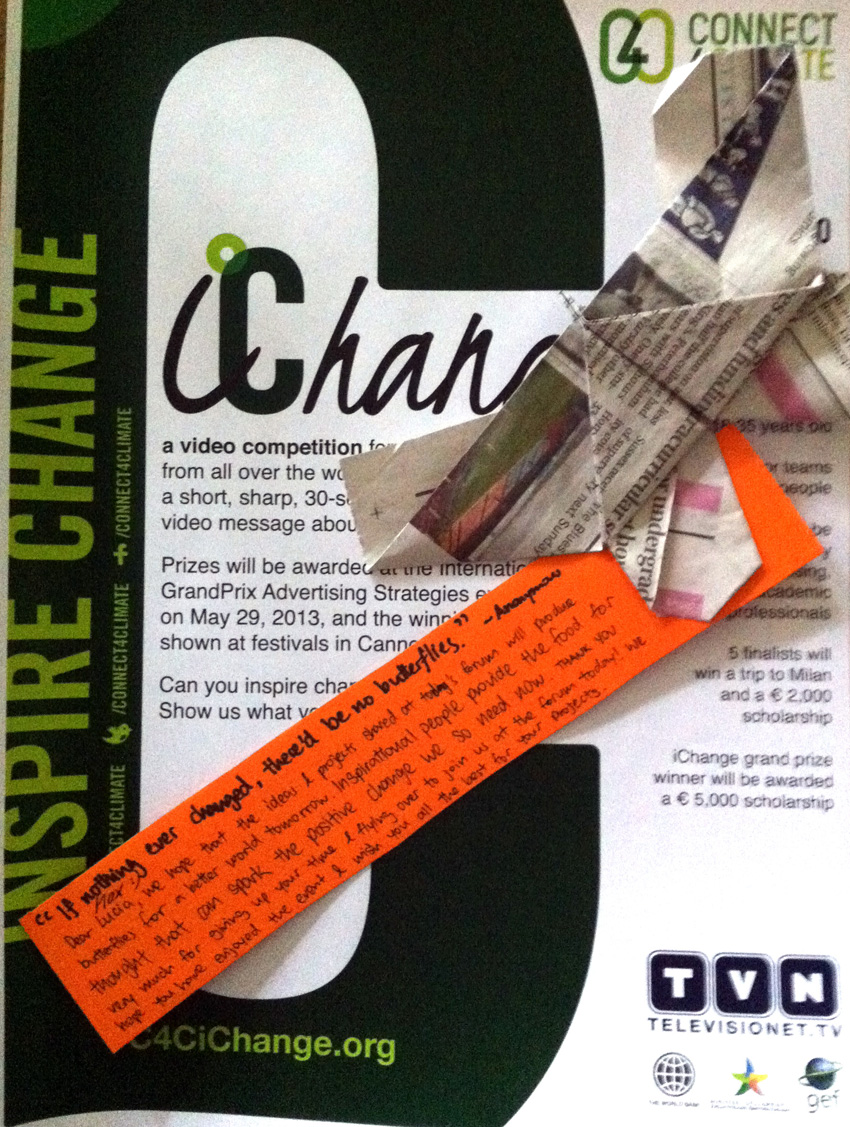 Represented by Max Edkins and Ivan Bruce, Connect4Climate (C4C) was honored to participate in the 2013 Cambridge Climate Forum on March 15. 
Local initiatives driving global change
The Cambridge Climate Forum 2013 focused on how local action can contribute to global change. Particular emphasis was placed on climate actions taking place in Cambridge, and how they can influence the wider world.
Dr. Candice Howarth (Anglia Ruskin University) opened the forum with an overview keynote on climate change communication, followed by a panel discussion highlighting technology as a climate solution. During the opening session, attendants heard opening remarks from a variety of organizations, including the EcoHouse Initiative.
The Connect4Climate Pecha Kucha
Along with local, national, and international initiatives, C4C had the opportunity to share information on our work through a Pecha Kucha -style presentation. The initiatives provided inspiring examples of climate projects taking place locally and worldwide. Zero Carbon Society, for example, works to unify and share knowledge on the different climate-related activities in Cambridge through their GreenZine Cambridge Publication.
View the full Connect4Climate Pecha Kucha presentation.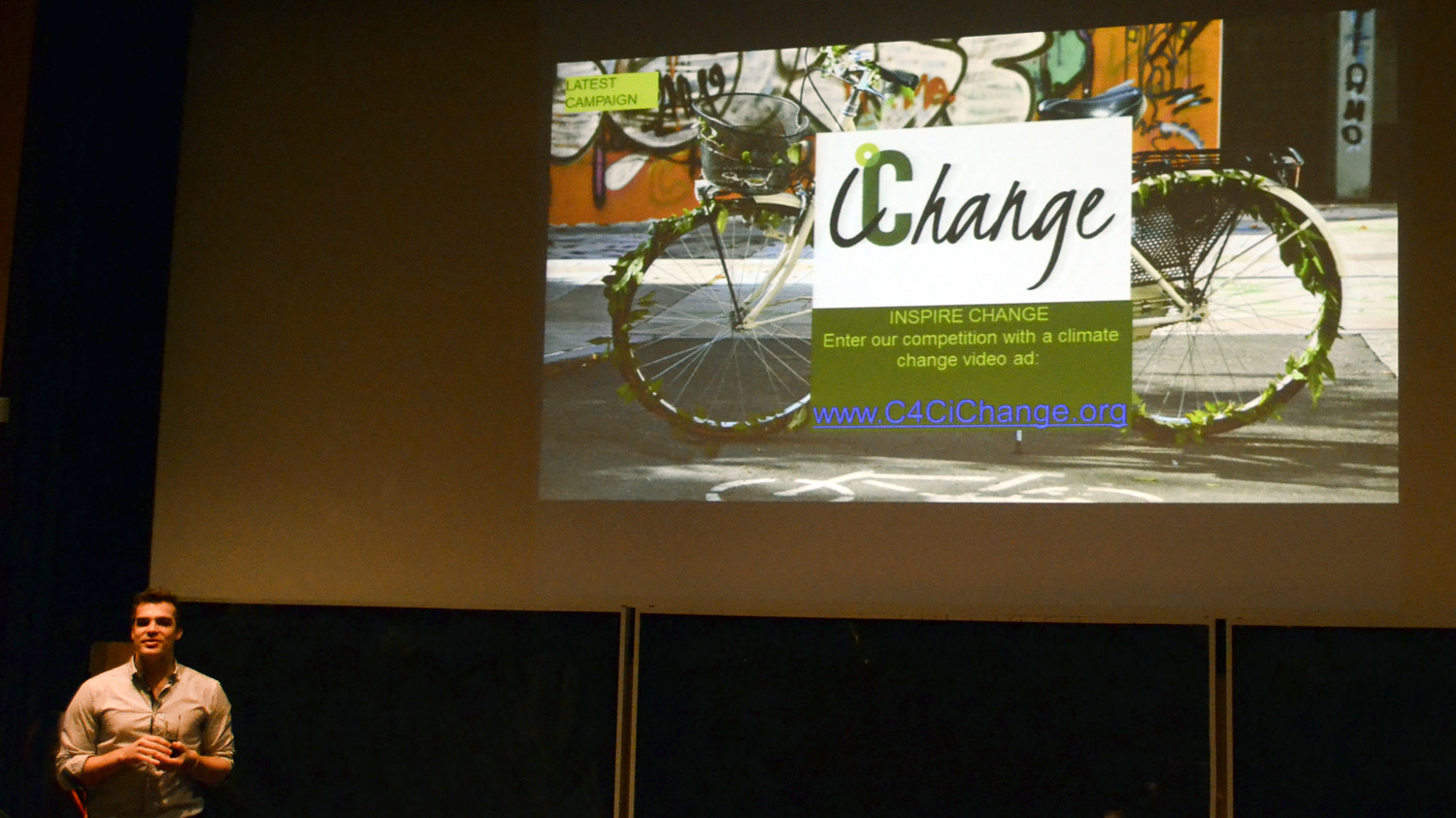 Local-to-local knowledge emphasized
Wrapping up the forum, C4C was invited to join a panel discussion for a Q&A session. While much of the panel discussion focused on local Cambridge climate initiatives, the need to share the knowledge gained from these initiatives to other local actors was emphasized. Only through local-to-local communication can global action be achieved.

The final keynote was presented by Tony Jupiter, the special advisor to the Price of Wales Charities' International Sustainability Unit. He highlighted the need for climate change interventions across the board, from private to public sectors, from local to international initiatives, and within any industry, whether fashion or energy.

Highlighting participating organizations
All in all the Cambridge Climate Forum provided some fantastic examples of local climate action, was very inspiring, and C4C is looking forward to future collaboration with such a positively active group. 
C4C enjoyed meeting and hearing more from every participant! Learn more about the groups represented at the forum: Eco-House Intiative, Energise Cambridge, Cambridge Zero Carbon Society and GreenZine, the Living Lab, Transition Cambridge, UK YCC, People & Planet, Prince of Wales Charities' International Sustainability Unit, and the Student Hub.
For more information on the Cambridge Climate Forum visit their website, their Facebook page or follow them on Twitter and see the tweets on the Forum: #CamCF13