Connect4Climate partnered with carbon-neutral Italian private sector company Alcantara to open a 300-square meter pavilion space at the Temporary Museum for New Design during Milan Design Week (April 9-14, 2013). From April 9th to 12th, 2013, Connect4Climate and Alcantara co-hosted the Alcantara Dialogues/Connect4Climate: Re-Think, Re-Design, Re-New – a series of panel discussions on sustainability featuring high-profile innovators from the worlds of design, architecture, fashion, CSR, global advocacy, entertainment, and the arts (full program below).
As World Bank Group President Jim Yong Kim has said, "To deliver bold solutions on climate change, we need to listen to and engage broader and more diverse audiences." These discussions did just that – by stimulating new conversations with influencers from a wide variety of disciplines and creating a greater understanding of how sustainable design and business practices can impact and change behavior to mitigate climate change.
Internationally-renowned architect and art director Giulio Cappellini designed theConnect4Climate/Alcantara pavilion using carbon-neutral Alcantara materials to create a sensory experience that will also feature a C4C exhibition on climate change issues and action for the more than 300,000 visitors during Milan Design Week.
Alcantara's CEO and Chairman, Andrea Boragno, said, "We view sustainability as an opportunity, not a cost. Given our shared objectives and values, partnering with the World Bank's Connect4Climate is a natural step for Alcantara - not only because of our long-standing commitment to carbon neutrality, but also because of our desire to provide a platform for meaningful dialogues which will spur people to re-think, re-design, and re-new."
All events will take place at:
Temporary Museum for New Design
Superstudio Più, Via Tortona 27
Milan, Italy
Browse the programme below or download it.
Grand Opening of the Alcantara/Connect4Climate Pavilion
Tuesday, April 9, 2013, 5:00 – 5:30 PM CET
Italian Minister of Environment, Land, and Sea, Corrado Clini, will preside over the grand opening of the Alcantara / Connect4Climate pavilion at the Temporary Museum for New Design. The 300-square meter space, designed by Italian architect Giulio Cappellini using carbon-neutral Alcantara materials, was transformed to create a sensory experience.
Participants:  
Andrea Boragno, CEO and Chairman, Alcantara
Giulio Cappellini, Architect
Corrado Clini, Minister, Italian Ministry for the Environment, Land, and Sea
Giovanna Melandri, President, Maxxi Foundation
Cyril Muller, External Affairs Vice President, World Bank
Franca Sozzani, Editor-in-Chief, Vogue Italia
Betty Williams, Nobel Peace Prize Laureate
Lucia Grenna, Connect4Climate Program Manager, World Bank
Design and Sustainability Panel Discussion
Tuesday, April 9, 2013, 5:30 PM – 6:30 PM CET
Architects, interior designers, product designers and representatives from the world of international development discussed the evolution of the design process as it relates to climate change. The panel explored how design can influence consumer behaviour and promote sustainable lifestyles through tactical design decisions.
Participants:  
Giulio Cappellini, Architect
Corrado Clini, Minister, Italian Ministry of the Environment, Land, and Sea
Stefano Giovannoni, Designer
Cyril Muller, External Affairs Vice President, World Bank
Marcel Wanders, Designer
Moderator:
Joseph Grima, Editor, Domus
Sustainable Fashion Panel Discussion
Wednesday, April 10, 2013, 5:30 PM – 6:30 PM CET
Unlocking the innovative capacity of the multi-trillion-dollar fashion industry is crucial to addressing the environmental issues facing the world today. Leaders and influencers of eco-fashion discussed the keys to a paradigm shift that is making sustainable chic - from cutting-edge campaigns, to new production processes, to revolutionary products.
Participants:  
Franca Sozzani, Editor-in-Chief, Vogue Italia
Renzo Rosso, President of OTB and Founder, Only the Brave Foundation
Pietra Pistoletto, Fashion Designer and Artist
Martina Hauser, Head of the Environmental and Carbon Foot Print Task Force, Italian Ministry for the Environment, Land, and Sea
Giovanna Melandri, President, Maxxi Foundation
Moderator:
Eliza Anyangwe, Senior Content Coordinator, Guardian
CSR and Global Advocacy Panel Discussion
Thursday, April 11, 2013, 5:30 PM – 6:30 PM CET
When the private sector demonstrates leadership through socially responsible actions, market trends often follow. To achieve a sustainable future, it is critical to explore how companies can take action to promote sustainable consumer and social behaviours while benefitting their bottom line. Business leaders shareed best of corporate social responsibility, and government and NGO representatives discussed the power of global advocacy in tackling the climate challenge.
Participants: 
Betty Williams, Nobel Peace Prize Laureate
Julie Allen, Creative Director for Social Responsibility, Viacom International
Silvio de Girolamo, Chief Audit & Sustainability Executive, Autogrill Group
Kelly Rigg, Executive Director, Global Call for Climate Action
Moderator: 
Zoe Fox, Content Coordinator, Mashable
Entertainment and the Arts for Sustainability Panel Discussion
April 12, 2013, 5:30 PM – 6:30 PM CET
From celebrity activism to ground-breaking films, entertainment and the arts have enormous power to raise our awareness of issues and inspire us to act. The rise of social media has also revolutionised the way stories reach audiences. This panel brought together artists and producers from the entertainment industry to explore how the arts and entertainment - including new media - can increase public awareness about climate change and stir audiences to action.
Participants: 
Kenny Young, Grammy Award-winning Songwriter, Music Producer, and Founder, Artists Project Earth (APE)
Massimo Bottura, Chef
Freddy Grunert, CEO, Selph2, General Secretary, Supranational Environmental Justice Foundation, and Curator
Ugo Nespolo, President, National Cinema Museum of Torino
Donald Ranvaud, International Film Producer, Buena Onda
Moderator: 
Izzy Lawrence, Host, Writer, and DJ, MTV
Panelist & Moderator Bios
Andrea Boragno
CEO and Chairman, Alcantara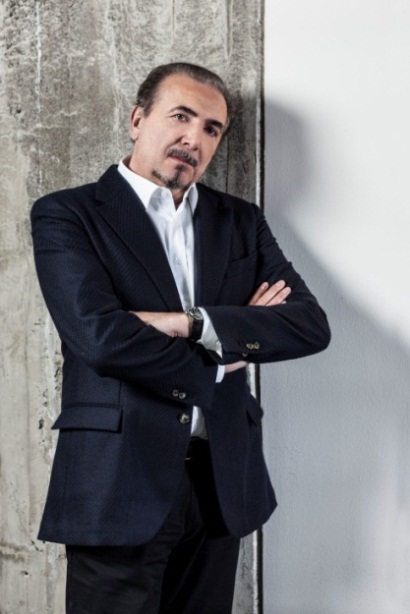 Chief Executive Officer of Alcantara S.p.A. since 2004 and Chairman of the same company since 2006. Senior Director of Toray Industries Inc., since June 2007. Boragno was President and CEO of Toray Ultrasuede America Inc., a New York-based company operating in the fashion and design business.
He has had different roles, from finance to strategic planning, marketing and sales in different companies (including Pirelli, Montefibre, Himont and Montedison).
He has a Degree in Chemical Engineering awarded by the University of Genova and a MBA from Bocconi University - Milan.
Boragno believes in the contemporary concept of "beauty everyday," to be enjoyed in every moment of life, based on the combination of aesthetics with functionality—in full respect of social values and the environment.
Lucia Grenna
Connect4Climate Program Manager, World Bank Group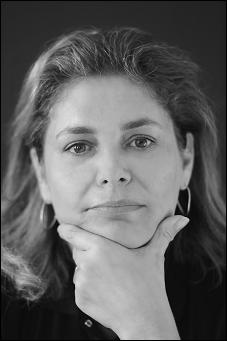 Lucia Grenna heads the Communication for Climate Change unit within the World Bank Operational Communications division of External Affairs and is the creator of Connect4Climate. She was the task manager for the First World Congress on Communication for Development in 2006 that established a vibrant network of decision makers, academics, community organizers and communication professionals.
Prior to joining the World Bank, she worked as a journalist in the print and electronic media.
Giulio Cappellini
Architect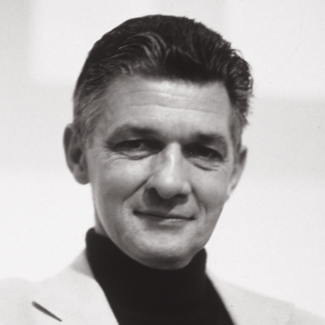 Since 1979, Milanese architect Cappellini has worked with the spirit and aims of a man in continuous renewal. Over the years, his work has turned towards design, proposing a personal interpretation of contemporary design, both for the global brand of Cappellini, and as the art director of other important design brands.
His more important project, the "company," transformed Cappellini into one of the biggest trend setters worldwide. His lectures at the Milan Architecture University, the Domus Academy and other institutions worldwide, always generate significant interest.
Corrado Clini
Minister of Environment, Land and Sea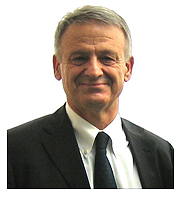 Corrado Clini has been the Minister of Environment, Land and Sea since November 16, 2011. Since 1990, he was the Ministry's Director General.
From 1978 to 1989, Corrado Clini, an occupational doctor, organized and managed the Public Service and Laboratory for Labor Hygiene, Medicine and Safety of Venice – Porto Marghera, having conducted over 150 environmental and epidemiological research studies in energetic, chemical and metallurgical systems. These studies, many of which were published in Italian and international scientific journals, led to the recognition of professionally-related illnesses for hundreds of workers, and led to changes in many industrial processes in the Porto Marghera area, including reducing risk factors for health and the environment.
During his long professional career, Minister Clini has held many positions of great responsibility, at the national and international level, managing the complex relationship between environmental, energy, industrial, and agricultural policy. The following are particularly noteworthy:
Since 2004, he has been a national authority on the implementation of the European directive on emissions trading, and has coordinated the predisposition of the Plan for Assignment of CO2 emission quotas to companies. In addition, in 2005, Minister Clini received the prestigious International Prize for Science and Technology from the President of the People's Republic of China.
Over his long public service career, Minister Clini has also had several academic positions. Since 2006, Minister Clini has been a Senior Research Fellow at Harvard University's Center for International Development, and a Visiting Professor at the Department for Environmental Sciences and Engineering of Tshingua University in Beijing.
Designer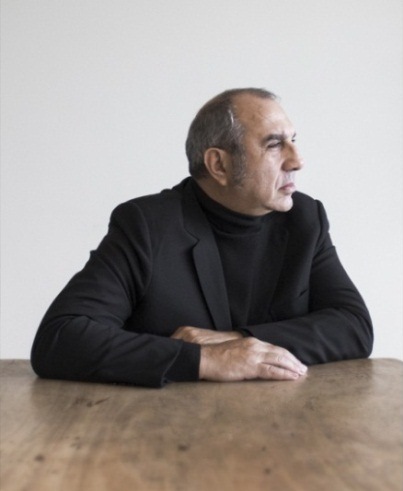 Stefano Giovannoni was born in La Spezia in 1954 and graduated from the Faculty of Architecture in Florence in 1978. He lives and works in Milan.
He taught and conducted research at the Faculty of Architecture in Florence from 1979 to 1991. He has been a professor at Domus Academy in Milan, at the Università del Progetto in Reggio Emilia and professor of Industrial Design at the Università di Architettura in Genoa.
He works as an industrial and interior designer and architect. He has worked with companies such as Alessi, Amore Pacific, Artsana, Bisazza, Cederroth, Deborah, Elica, Fabbrica Pelletterie Milano, Fiat, Hannspree, Hanssem, Helit, Henkel, Honeywell, Inda, KDDI, Kokuyo, Laufen, Lavazza, LG Hausys, L'Oreal, Magis, Maletti, Meglio, Mikakuto, Moooi, Nestlé, Nissan, NTT Docomo, Oras, Oregon Scientific, Papernet, Promelit, Pulsar, Replay, Samsung, Seiko, Shaf, Siemens, Skitsch, Sodastream, SPC, Star, Telecom, Toto, 3M, Toto, Tubes, Veneta Cucine, Vondom and ZTE.
He has designed hugely successful products including the "Girotondo" and "Mami" series in steel for Alessi and, also for Alessi, numerous plastic characters for the Family Follow Fiction collection. His bestsellers include the Bombo range for Magis. He designed IlBagnoAlessi One and the PandaAlessi.
His design objects have won the "Design Plus Award" at the Frankfurt Fair-Ambiente 1994, 1996, 2003, 2005 and 2009; the "100% Design Award" in London in 1997, 2005 and 2009; the "Forum Design Hannover Award" in Hannover in 1999; the "ISH Award" in 2003, the Chicago Atheneum "Good Design Award" in 2010 and the "New York Interior Design 2012 Award."
Vice President of External Affairs, World Bank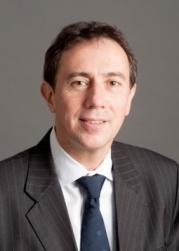 Cyril Muller became the World Bank's Vice President for External Affairs in November 2011. Previously, he was the Director for Banking and Debt Management in the World Bank Treasury, responsible for modernizing the financial products available to member countries, and providing public debt management advisory services. From 2005 to 2010, he served as the World Bank's Special Representative for Europe, based in Paris.  His main responsibilities were managing the dialogue with European governments and institutions.
Mr. Muller held a range of positions across the World Bank since 1991, with an external break in service from 2000-2005.  Mr. Muller holds economics degrees from Neuchatel University in Switzerland and from New York University.
Marcel Wanders
Designer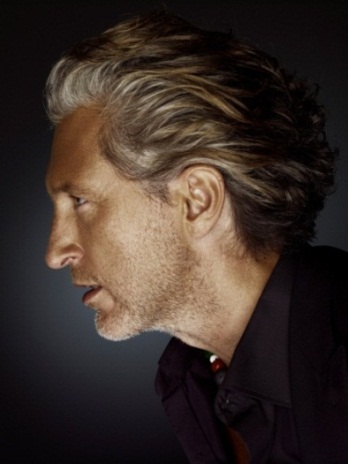 Marcel Wanders is a product and interior designer who drew international recognition for his Knotted Chair produced by Droog Design in 1996. His work is ubiquitous; he designs for leading international companies such as Flos, Alessi, Puma, KLM Royal Dutch Airlines, MAC Cosmetics, Cappellini, B&B Italia, Moroso and Target. Wanders also designs for architectural projects, such as the Kameha Grand hotel in Bonn, the Mondrian South Beach hotel in Miami, the Villa Moda store in Bahrain and the Andaz Amsterdam. In addition to running his studio, Wanders is co-founder and Artistic Director of the successful design label Moooi (2001).
He exhibits widely and his work is included in such significant museum collections as MoMA New York, The Stedelijk Museum, Amsterdam, and the V&A Museum, London. Wanders has further published numerous books and is extensively profiled in the global media, appearing in such publications as the New York Times, Domus, The Financial Times and Wallpaper Magazine. (Photo Credit Erwin Olaf).
Joseph Grima
Editor, Domus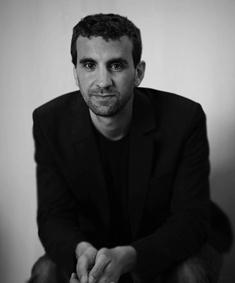 Joseph Grima is the editor of Domus magazine, the international review of architecture, art and design founded in 1928 by Gio Ponti.
Since studying architecture at the Architectural Association in London, he has pursued an international career as a curator, essayist, critic and researcher in the fields of architecture, art and design. Between 2007 and 2010, he directed Storefront for Art and Architecture, the New York gallery which is globally renowned for its role in supporting experimental practices in architecture and contemporary art. He is also co-curator of the first edition of the Istanbul Design Biennial.
As a curator and independent researcher, he has designed and planned installations for events and institutions of international significance, including the Venice Architecture Biennial, the Shenzhen/Hong Kong Biennial of Urbanism and Architecture, and the Beijing Museum of Urban Planning. He is the author of several books, including Instant Asia (Skira, 2007), a critical overview of work by young and emerging architecture students in Asia, and Shift: SANAA and the New Museum (Lars Müller, 2008); he has also contributed to a range of other books and publications.
He has taught architecture at several university institutes, including the Strelka Institute for Media, Architecture and Design (Moscow) and Trondheim University (Trondheim, Norway). He has published essays and articles in a large number of international magazines, including AD, Abitare, Domus, Tank, Urban China and Volume, as well as in the Italian newspaper il Sole 24 Ore.
Franca Sozzani
Editor-in-Chief, Vogue Italia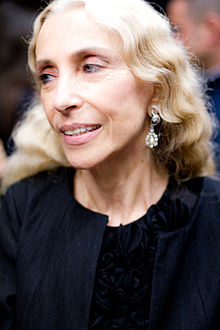 Franca Sozzani began her career in Condé Nast working for the magazine Vogue Bambini. In 1988, after being Editor-in-Chief of Per Lei and Per Lui she became the Editor-in-Chief of Vogue Italia, at which point she completely renewed the magazine. After 25 years, her Vogue Italia is still at the highest level of quality and innovation internationally.
Since 1994, she is also the editorial director of Condé Nast Italia. In addition to Vogue Italia, she became the editor in chief of Casa Vogue, L'Uomo Vogue and Vogue Gioiello. In February 2010 she created Vogue.it. In three months it became the first website for Facebook fans in Italy, third in the world, and the most followed in the fashion world. The Washington Post defined Vogue.it as the most "different" website in the world for new fields never broached before as Vogue Black, Curvy and Talents channels to discover and help young creative minds.
She has always personally been highly supportive of charitable events and initiatives like Convivio and LifeBall for the fight against AIDS and Orphan Aid Africa for educational programs in Ghana. She is also the creator and co-founder, with Jonathan Newhouse and Giampaolo Grandi, of the nonprofit foundation Child Priority. On 2011 ONU appointed her Goodwill Ambassador for Fashion4Development and on March 27th 2013 has been appointed President of IEO, foundation for cancer research. Her commitment to young fashion designers created initiatives for emerging talents like "Who is on Next?" with AltaRoma and "My Own Show" with Ied.
Renzo Rosso
President, OTB and Founder, Only the Brave Foundation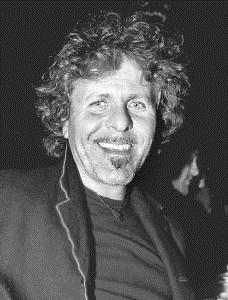 Born in 1955 in Brugine, Italy; married with six children. Renzo Rosso is the president and powerhouse behind Diesel, the Italian-based international fashion brand with more than 10,000 points of sale and 200 privately owned stores in over 50 countries. Rosso created the brand name in 1978 while part owner of a small clothing manufacturing company, of which he became sole proprietor in 1985. By 2003, Diesel's worldwide revenue rose above $760 million. While the luxury brand's primary product is denim—particularly jeans—it designs, manufactures, and markets trendy consumer products from sunglasses to underwear. Rosso's motto is "Diesel is not my company, it's my life."
At the age of 15, not liking to study, he decided to attend a newly established Italian industrial textile manufacturing and fashion school where he thought graduation would be easier. Here, he discovered he loved the fashion business and, after graduating in 1975, made clothes for himself and his friends. He dreamed of one day owning his own small business.
 While 85 percent of the company's business flows from outside Italy, the small Italian town of Molvena is the hub of the organization. From here the business is run, and the team of 40 young international designers produces 3,000 new designs every six months. While Diesel is known for its denim, that fabric constitutes only about half of the designs.
In addition to the Diesel, Diesel Style Lab, and 55-DSL lines, the company also manufactures a children's line. In 2000, Rosso purchased Staff International, an Italian fashion manufacturing and distributing company that produces the New York Industry brand and licensed brands such as Vivienne Westwood, Martin Margiela, and Dsquared.
Fashion Designer and Artist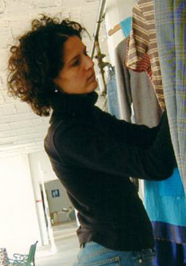 Pietra Pistoletto lives and works in Turin, Italy. The daughter of renowned contemporay artist Michelangelo Pistoletto, she grew up in a stimulating and creative envionrment, accumlating experiances that she now transfers to her own creations.
Pietra studied at Polimoda in Florence and graduated in Fashing Design in 1993. She completed her training with two exacting partnerships in Paria, with Christian Dior and Ungaro.
In 1994 she launched the Pietra brand, which proposes timeless collections that are indifferent to the ebb and flow of fashion. Her garments are borderline, more art objects than traditional clothing, created – or better, re-created – utilizing bits of preexisting garments.
Martina Hauser
Head of the Environmental and Carbon Footprint Task Force, Italian Ministry for the Environment, Land, and Sea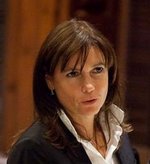 Martina Hauser was born in Trieste and received a degree in Business Administration at the Luiss University in Rome.
She joined the Italian Ministry for the Environment Land and Sea in 2004, and since then she has been, and still is, the Project Leader of a countless number of projects to reduce environmental and carbon footprints around the world.
Since 2010, she has been the Team Leader of Italian Ministry for the Environment, Land and Sea Program for the evaluation of environmental and carbon foot printing of the biggest Italian companies (i.e San Benedetto, Pirelli, Autostrade, Telecom, Illy, Benetton), universities (i.e. University of Rome Tor Vergata, Ca' Foscari in Venice, Unical in Calabria Region) and foreign companies (i.e. Osklen Group). The program, based on specific methodology, aims at measuring the impact of different activity in private and public sector both in terms of natural resources and CO2 emission.
During the last 8 years she directed the implementation of more than 120 projects in the framework of bilateral agreements on environmental protection and sustainable development.
Giovanna Melandri
President, Maxxi Foundation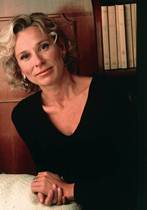 Giovanna Melandri has been an active contributor to Italian political life for many years. She was a member of the Italian Parliament for 18 years (1994-2012) and held the positions of Minister for Culture (1998- 2001) and Minister for Youth and Sport (2006-2008).
During her political career, she has been mostly engaged in international relations, cultural affairs, human rights, youth policies, sport and environment.
An environmental activist since 1992, Giovanna Melandri has been in charge of international relations for Legambiente (1988 to 1994). In that capacity, she attended the Bergen Conference on Sustainable Development in 1990 and was a member of the Italian delegation to the UN Rio summit in 1992.
As Minister for Culture and as Minister for Youth and Sport, Giovanna Melandri has represented Italy within the EU Council of Ministers and at the Council of Europe. She has developed close cooperation with other multilateral organizations, such as UNESCO and WADA (World Anti-Doping Agency), whose creation she has successfully advocated for, and she has co-organized with some of them important international events with the World Bank, a groundbreaking conference, where she introduced in her closing remarks the concept of "cultural sustainability."
In both her capacities of parliamentarian and member of the Italian Government, she has developed over the years a wide range of international relations with her colleagues worldwide, and particularly in Europe and in the Middle East.
From 1986 to 1991 she has been responsible for the Italian edition of World Watch Magazine. Since 1 November 2012 has held the position of President of the Fondazione MAXXI.
Eliza Anyangwe
Senior Content Coordinator, Guardian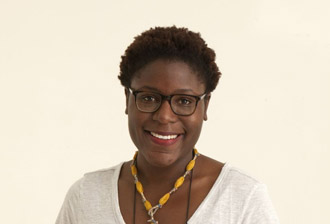 Eliza Anyangwe manages content for the Guardian's Global Development Professionals Network, an online community for people working in the humanitarian and development sectors.
Before the move into digital journalism, Eliza worked for an environmental NGO, overseeing its organic cotton project in Benin, West Africa and sat on the board of trustees for MADE-BY and the Ethical Fashion Forum.
Betty Williams
Nobel Peace Prize Laureate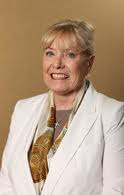 "The Nobel Peace Prize is not awarded for what one has done, but hopefully what one will do." The words of Betty Williams who in 1976 along with Mairead Maguire was awarded the Prize for her work to bring peace in her native Northern Ireland.
In the thirty years since the award, Mrs. Williams has devoted her life to creating a new way forward, a movement to begin a reversal of thinking on how we deal with the injustices, cruelty and horror perpetrated on the world's children.
Mrs. Williams has travelled the globe recording the testimonies of children who have been subjected to horrors beyond belief. In her travels, it became evident to Mrs. Williams that to create the changes necessary and persuade governments to listen to the voices of their children, legislative changes must be implemented (legislation to protect children).
The other obvious fact is that every country where children are under the threat of death and destruction, safe areas must be created, areas off limits to any form of military attack. Cities must be created; cities of compassion and peace, cities where children would be treated with the dignity, respect and love they deserve. Such cities would alleviate the huge refugee and orphan problems in many countries.
The Global Children's Studies Center was founded by Mrs. Williams in 1992. This evolved into founding World Centers of Compassion for Children International in 1997, in honor of His Holiness the Dalai Lama. The organization is headquartered in the Republic of Ireland.
Julie Allen
Creative Director for Social Responsibility, Viacom International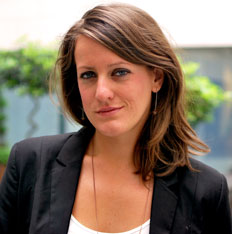 Julie Allen is Creative Director for Social Responsibility at MTV Networks International. In this role she is responsible for the strategic and creative development of pro-social media campaigns across all platforms for MTVNI - this includes long and short form on-air programming, events and digital content.
In addition to campaign-creation, Julie also spends time working on the Staying Alive Foundation - MTV's global HIV prevention charity. She has created valuable fundraising initiatives for the charity - most notably MTV RE:DEFINE - an art auction, exhibition and gala held in Dallas, Texas, in partnership with The Goss-Michael Foundation. Julie was responsible for conceiving the original concept, developing it with curators and GMF, establishing the team and seeing it through from ideation to execution. Since 2011, two auctions have raised over $1.7m and seen work on show from over 50 artists including Damien Hirst, Marc Quinn, Tracey Emin and Shepard Fairey.
Other notable highlights include:
Co-creator and Executive Producer of award winning MTV documentary Me, Myself and HIV
Co-creator of MTV Voices, MTV's global pro-social platform for the millennial generation.
Chief Audit & Sustainability Executive, Autogrill Group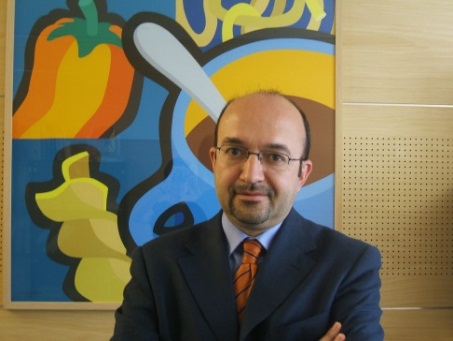 Silvio de Girolamo is Chief Audit & Sustainability Executive of Autogrill Group since 2000. Autogrill is the world's leading provider of food, beverage and retail services for travellers. The Group is present in 37 countries with about 62.800 employees and manages more than 5,300 points of sale in over 1,200 locations.
He is also a member of Supervisory Board  (D. Lgs 231) Autogrill S.p.A. and Member of Supervisory Board Autogrill Austria and AC Holding Nederland.
Silvio holds various positions within professional organizations:
A.I.I.A General Secretary - CAE Chief Audit Executive Membership, Responsible C.A.E. Program  AIIA -  (Italian Chapter, IIAManagement Committee Member of the Italian Supervisory Board Association (AODV 231),  Member of CSR Manager Network, Stakeholder Council Member Global Reporting Initiative (GRI).
Prior to that Silvio worked in a wide variety of multinational organizations, including the Italian energy oil company ENI S.p.A. and the American company 3M Minnesota Manufacturing developing twenty years of experience in the field of Sustainability, Corporate Governance, Internal Auditing and Risk Management.
Silvio is a speaker at various international conferences on the above mentioned matters. He is co-author of the following books concerning Corporate Governance: "A trip of values" and Sustainability: "Good for Companies good of society," and teaches I.A. and Corporate Governance themes in the main Italian universities.
Kely Rigg
Executive Director, Global Call for Climate Action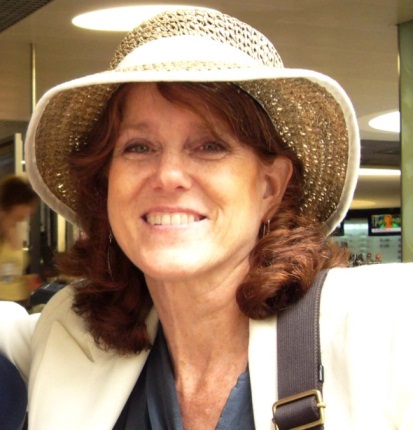 Kelly Rigg is the Director of the Global Call for Climate Action (http://www.tcktcktck.org), a network of 400 organizations worldwide. She has been leading international campaigns for 30 years on climate, energy, oceans, Antarctica and other issues. She blogs regularly on Huffington Posthttp://www.huffingtonpost.com/kelly-rigg and tweets under @kellyrigg.
Zoe Fox
Content Coordinator, Mashable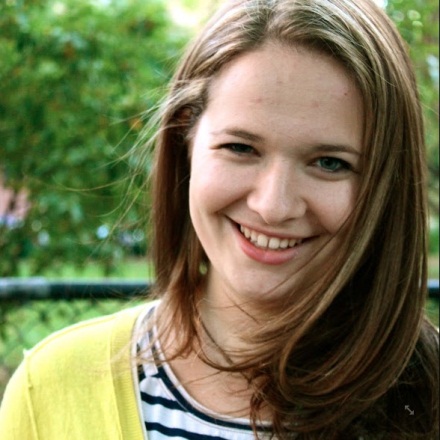 Zoe Fox reports on social good—sustainable technologies, social media for non-profits and online activism—for Mashable, the leading news source for the connected generation. She currently serves as the site's Editorial Content Coordinator, focused on optimizing feature performance, editing and strategic planning.
Before joining Mashable, Zoe's worked for Time.com and the Jerusalem Post. She is a graduate of Northwestern University's Medill School of Journalism.
Kenny Young
Grammy Award-winning Songwriter, Music Producer, and Founder, Artists Project Earth (APE)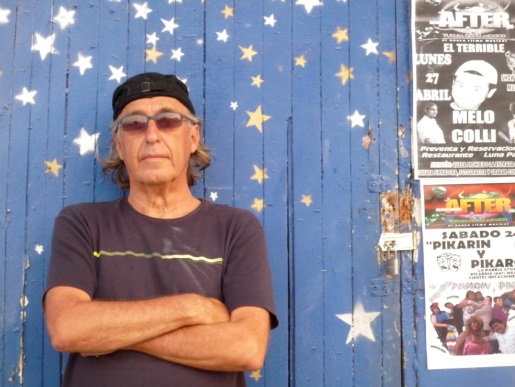 Kenny Young, Founder and Trustee of Artists Project Earth (APE), is a Producer/Musician/Songwriter and Environmentalist. Kenny has produced five albums in the Rhythms Del Mundo series for Artists Project Earth, raising hundreds of thousands of pounds for charities that address climate change adaptation, mitigation and awareness-raising, as well as emergency support for natural disaster relief. The Rhythms Del Mundo series of albums feature international musicians such as Coldplay, Beyonce, Eminem, Mumford & Son, Plan B, Aloe Blacc, Rokia Traore, Arctic Monkeys, the Buena Vista Social Club, Gorillaz, Dizzee Rascal, Jack Johnson, Sting, U-2, Franz Ferdinand, Kaiser Chiefs, The Killers, The Rolling Stones, Amy Winehouse and many others.
Prior to founding APE he co-produced the album project 'Earthrise' for the charity Earth Love Fund, which was No.1 in the UK and released worldwide featuring: U-2, Paul McCartney, Sting, Pink Floyd, Elton John, Paul Simon, REM, Peter Gabriel, Queen, Seal and others for ELF's rainforests conservation projects. Kenny has written over 25 chart records, his songs including top ten hits, "Under the Boardwalk", and the Grammy Award winning song, "Ai No Corrida", recorded by artists including The Rolling Stones, Jay-Z, The Beach Boys, Jackson 5, Quincy Jones, Joni Mitchel, Debbie Harry and others.
Kenny Young is a recipient of the United Nations Global 500 Award for Outstanding Practical Achievements in the Protection and Improvement of the Environment, for his work as co-founder of the Earth Love Fund which supported and initiated over 200 community based projects in Brazil, Africa, Asia and Australia.
Massimo Bottura
Chef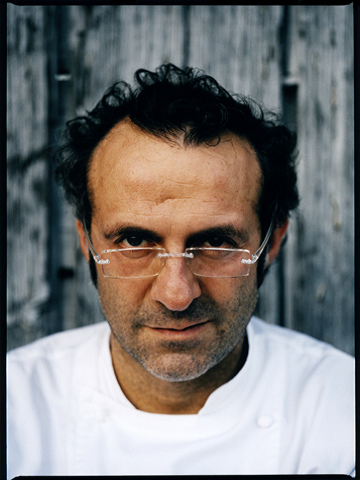 The highest honor from Michelin Guide has been awarded to the 11 table establishment belonging to chef-patron Massimo Bottura, one of the world's most creative culinary forces.
Since being awarded a two-Michelin-star rating in 2006, the establishment maintained it until Michelin bestowed their ultimate rating, a much coveted third star.
"I always advise young chefs to believe in their dreams. And today I say with more confidence than ever before: 'Impossible is Nothing.'" Massimo Bottura opened Osteria Francescana in the heart of Modena in 1995. It was awarded its first Michelin star in 2002 and the second four years later. Since then Osteria Francescana has engaged in a profound exploration of territory and tradition which expresses itself in the absolute concentration of flavours guided by conceptual premises. "The synthesis of our kitchen relies on an intelligent evolution of Italian traditions, reverence for technique and symbiotic relationships with our artisans."
A key figure amongst a new generation of chefs, Massimo Bottura has witnessed Osteria Francescana unanimously ranked top by L'espresso, Gambero Rosso, and Touring guides this year. Currently resting at 4th position on the S.Pellegrino World`s 50 Best Restaurants listing and voted the best restaurant in Italy for the past 3 years, the restaurant is also the current holder of the S. Pellegrino World`s 50 Best Restaurants "Chef`s Choice" award, voted for by the rarefied group of chefs from the top 50 establishments.
Freddy Paul Grunert
CEO, Selph2, General Secretary, Supranational Environmental Justice Foundation, and Curator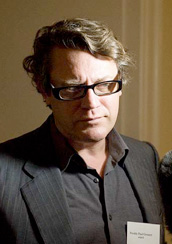 Since the mid-1980s, Freddy Paul Grunert's trans-genre work has been presented internationally in solo and group exhibitions.
He has received several awards, among them a prize from the President of the European Parliament in 2005 for the urban planning project "Selph2" for the city of Potsdam. In 2008, Freddy Paul Grunert founded the organization "Selph2", an institutional interface for the promotion of immaterial values.
Likewise in 2008, he was named executive member of the society for the construction of a sustainable airport in Viterbo, and in 2009, he became vice president of the Third Industrial Revolution European Society, Rome, and was re-elected in 2013. In collaboration with architectural offices such as Centola & Associati (Salerno, Italy) and Di-Zain (Sutri, Italy), Grunert has worked on the realization of sustainable projects for residential living spaces and environments.
He holds numerous seminars on life's complexities and is frequently requested to give lectures and to consult at international conferences, such as CeBIT Hannover (2013), Rio+20 (2012), "A Soul for Europe" (2012), "Physics Days Uppsala" (2012), "Art and Climate Change", Council of Europe, Strasbourg (2011). Furthermore, Grunert serves as secretary general at the Supranational Environmental Justice Foundation (SEJF).
He is founding member of the International Academy for Environmental Sciences together with, among others, Nobel Peace Laureates Adolfo Perez Esquivel and Shirin Ebadi. Since 2010, he has been coordinator for the International European/ International Environmental Criminal Court (EECC/ IECC) in Venice. Additionally, Grunert is an advisor at the ZKM | Center for Art and Media in Karlsruhe (Germany), where he also curated the exhibition "Francesco LoSavio – Tano Festa. The Lack of the Other". Actually his work as artist-curator can be seen in the running Exhibition at MAXXI Museum, Rome: "ENERGY – OIL AND POST – OIL ARCHITECTURE AND GRIDS." 
Ugo Nespolo
President, National Cinema Museum of Torino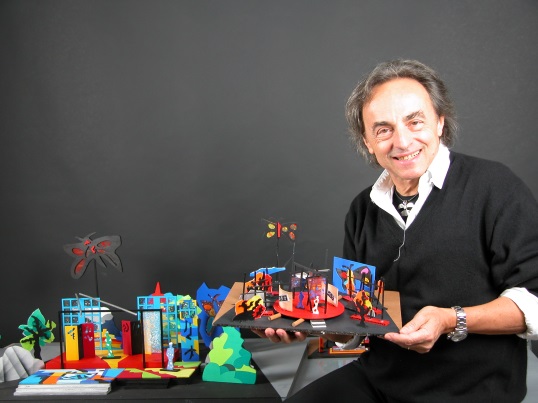 Ugo Nespolo is an Italian painter and sculptor, particularly known for his experimental films, his applied art, and his artistic collaborations in advertising, theatre and literature.
Nespolo graduated at the Accademia Albertina di Belle Arti of Turin with Enrico Paulucci and obtained a degree in Modern Literature at the University of Turin, with a thesis on Semiology.
His career as an artist started in the 1960s, and his work was influenced by Pop Art, conceptural art, Arte Povera and Fluxus. He met and appreciated these movements during his frequent trips to the United States. Since then, irony and transgression are part of his art and have characterised Nespolo's work in the years to come. Since 2010 he has been member of the Honour Committee of Immagine & Poesia, an artistic literary movement founded in Turin, with the patronage of Aeronwy Thomas (Dylan Thomas's daughter).
In the mid-1960s Nespolo began to work in artistic and experimental cinema. His first movie was Grazie, Mamma Kodak in 1966. The film A.G. (1968) documents Allen Ginsberg visit to Turin. In 2001 he directed Film/a/TO, interpreted by Edoardo Sanguineti. Nespolo's films have been exhibited in institutions such as the Beaubourg in Paris, the Philadelphia Museum of Modern Art, Warsaw's Filmoteka Polska and Ferrara's Galleria Civica d'Arte Moderna.
In 2002, Nespolo was appointed artistic coordinator for the Metropolitana di Torino, with the aim of realising the first "underground museum of modern art." Several underground stations are decorated with his glass etchings and images.
In 1998, he was committed the Palio for the Giostra della Quintana, Ascoli Piceno. In 2000, he was awarded for his work for Palio di Asti and in 1991 and 2009 for the Palio of the Giostra della Quintana in Foligno. He was chosen to design the Palio at the Palio dell'Assunta in August 2007.
Donald Ranvaud
International Film Producer, Buena Onda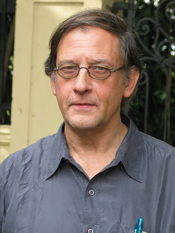 Donald Ranvaud is a British film producer and film journalist. Donald taught from 1976-1988 at the Universities of Warwick (Comparative Literature) and East Anglia (Film Studies), where he became Chairman of the Department. He founded the independent film magazine Framework in 1975, which he edited until 1988 and freelanced for MFB, Sight and Sound, The Guardian, La Repubblica. During this period he directed documentary items for Channel Four magazine programs and RAI Uno, including portraits of Paul Schrader, Raul Ruiz, Cui Jian, Laurie Anderson and David Mamet as well as co-directed a feature, 'Visioni Private', set in the film festival to end all film festivals.
Donald embarked on production full time which include: Life on a String, Farewell my Concubine, Cidade de Deus, which was nominated for four Oscars in 2004. He acted as Executive Producer on The Constant Gardener directed by Fernando Meirelles in Kenya and starring Ralph Fiennes, Rachel Weisz and Danny Huston.
He is concerned with discovering and nurturing filmmakers and empowering them to find their true creative voices. At the same time he takes this one step further by helping to establish them, their projects and ventures securely on the world cinema stage allowing for sustainable development and growth. Finally, he is a tireless and ubiquitous ambassador for Latin American cinema, campaigning for and raising the profile of lesser known film industries throughout the region in scores of ventures and projects, from film festivals to film funds.
Since early 2005, his involvement as Head of International Relations with Rain Networks brought him firmly into what he believes is the central question for the future of a possible cinema. Beyond Rain he worked toward an independent, cost effective, digital distribution platform as the paradigm shift that is necessary to recapture audiences for truly "independent cinema" all over the world at the moment of global box office meltdown.
Izzy Lawrence
Host, Writer, and DJ, MTV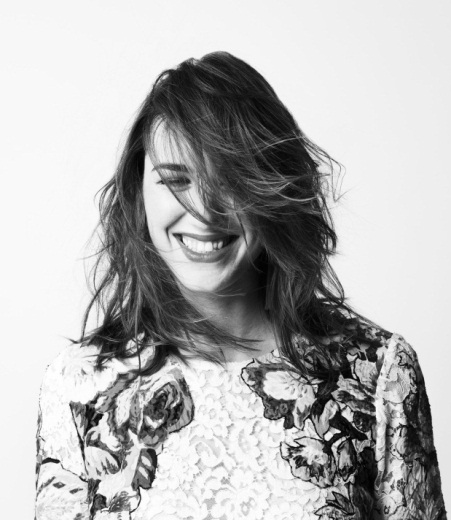 Izzy Lawrence has a Biological Sciences degree from Brasenose College, Oxford and is the newest member of the tech team at 10 Downing Street, which meets with the Prime Minister on a regular basis. A broadcast journalist passionate about remixing the worlds of tech, science, music and style she writes her award winning blog Izzy Loves...
Izzy has appeared as a panelist, compere, presenter and live host for events such as SXSW interactive and MTV Int'l. When not live hosting Izzy enjoys DJing everywhere from The Grammy Awards after party to the Vogue Fashion Nights Out.