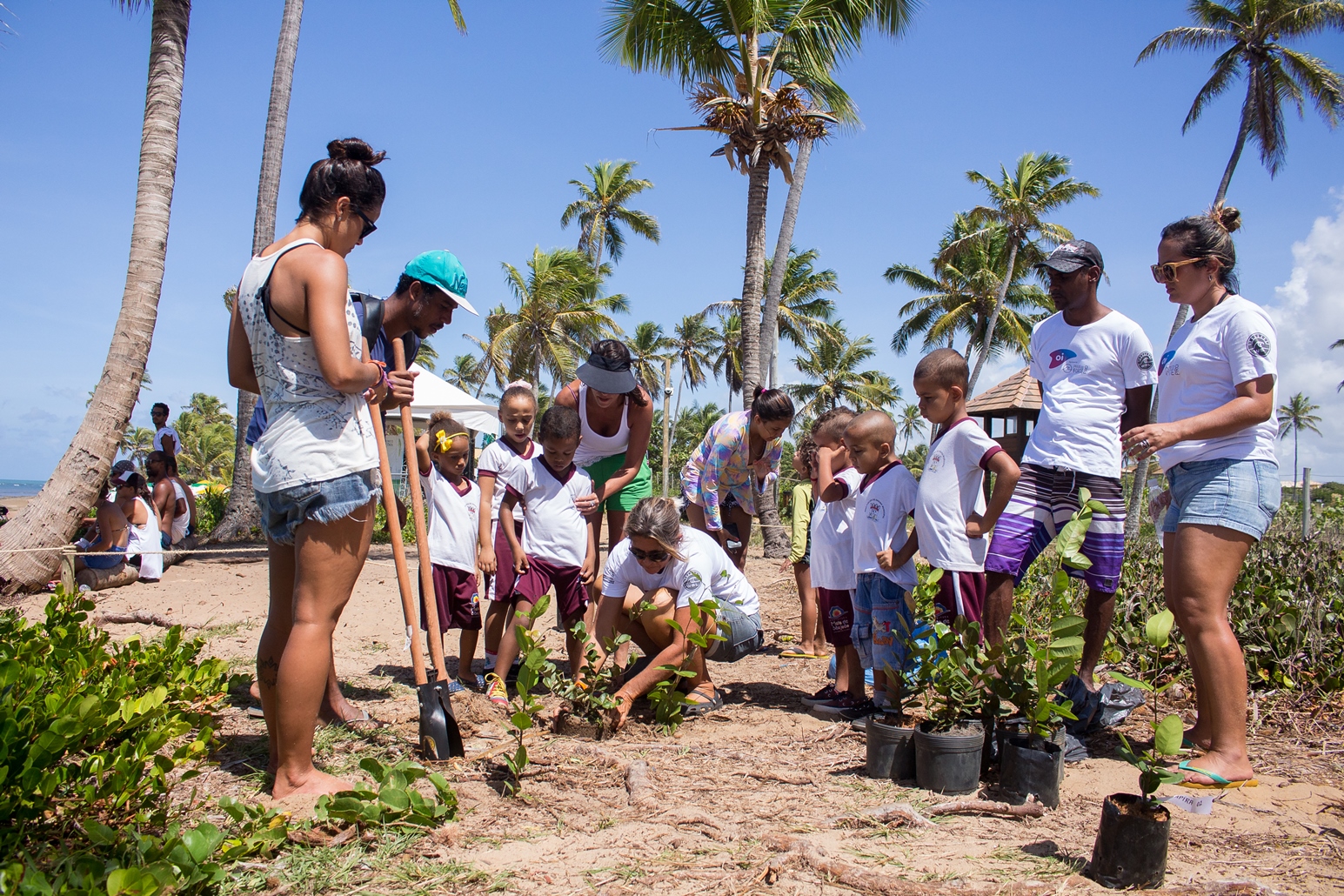 I am much honored to be at Praia do Forte, one of the most beautiful beaches in Brazil, getting ready to speak about Climate Change to a very selective audience: surfers and surf lovers. Praia do Forte has been nominated one of the five best beaches in Brazil for surf practice, but the last championship held there was back in 2008. This week, it will host Praia do Forte Pro, a competition valid by the Qualifying Series of the World Surf League and it will mark the return of Praia do Forte to the global scene.This is the first event of the World Surf League in 2016 in Brazil and Marina Werneck, a free surfer and co-organizer of the event will invite girls to get back on water, kick starting the Sea Flowers Crown of Surfing, which is a new beginning for the women professional surfing in Brazil.
Marina Werneck, is also a long term environmentalist having supported a number of environmental and social programs such as Adapt Surf - surfing experiences for people with disabilities, Projeto Route - beach clean-up and environmental educational programs and seminars demonstrating surf boards made out of PET bottles stimulating kids to get involved with sports activities and understanding the importance of recycling. For that reason, it was very natural that the event she was creating in partnership with former professional surfer Felipe Freitas, would be anything but traditional. The event is hosting a series of sustainability activities including kids environmental education, beach clean ups, river bed restoration and specific talks to raise awareness about marine litter and climate change.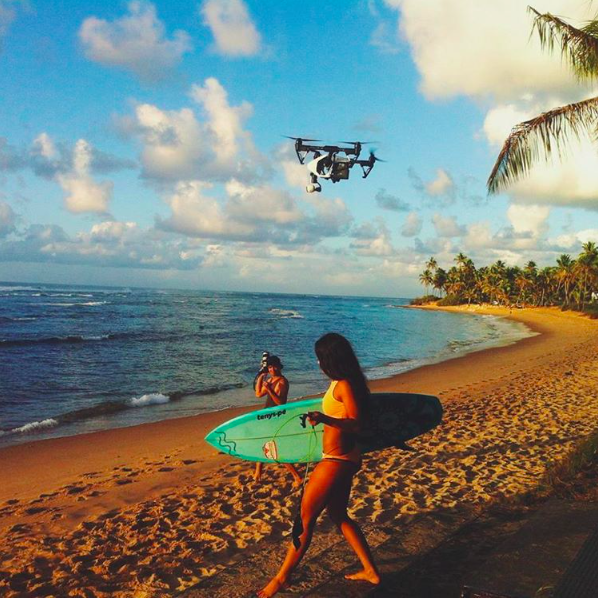 Marina Werneck at Praia do Forte, Brazil
Therefore, Marina's intention with this revival of the women's surf championship is not only to demonstrate that the Brazilian girls can also be part of the Brazilian Storm but also bring a transformational message going beyond the competition scene. "Surfing, for me, is much more than a competition, it is a life philosophy. A competition like that attracts so many people that we should be using the sport to influence change. My aim is to re-launch the women's surfing championship with a new wave: the wave of goodness." said Marina. "Surfing takes place on the most dynamic and unpredictable playing field in all sports" said also Kieren Perrow, commissioner of the World Surf League.
Nature is changing due to climate change. Water is getting warmer, the marine ecosystem is being affected by the heat and pollution, sharks are getting closer to the beaches looking for food, and beaches are covered in rubbish coming from distant lands due to lack of waste management. Therefore, surfers, as any other athletes, are being directly affected by climate change. It is time to establish creative and influential alliances to discuss such impacts, raise awareness and inspire others.
This is what Sport4climate is about and such event is the perfect scenario to promote this campaign.
Exchange4changeBrasil is participating in the event and bringing the climate change issue for discussion. Moreover, on behalf of Connect4Climate, Marina Werneck is about to ba a key ambassador for Sport4Climate and jointly start a series of activities to raise awareness about climate change among Brazilian surfers and other athletes. 
Beatriz Luz, the founder of Exchange4Change Brazil, knowledge partner of Connect4Climate, writes us about the initiative she is leading to share Sport4Climate message in Brazil and announce the nomination of Marina Werneck as a new #Sport4Climate global ambassador.