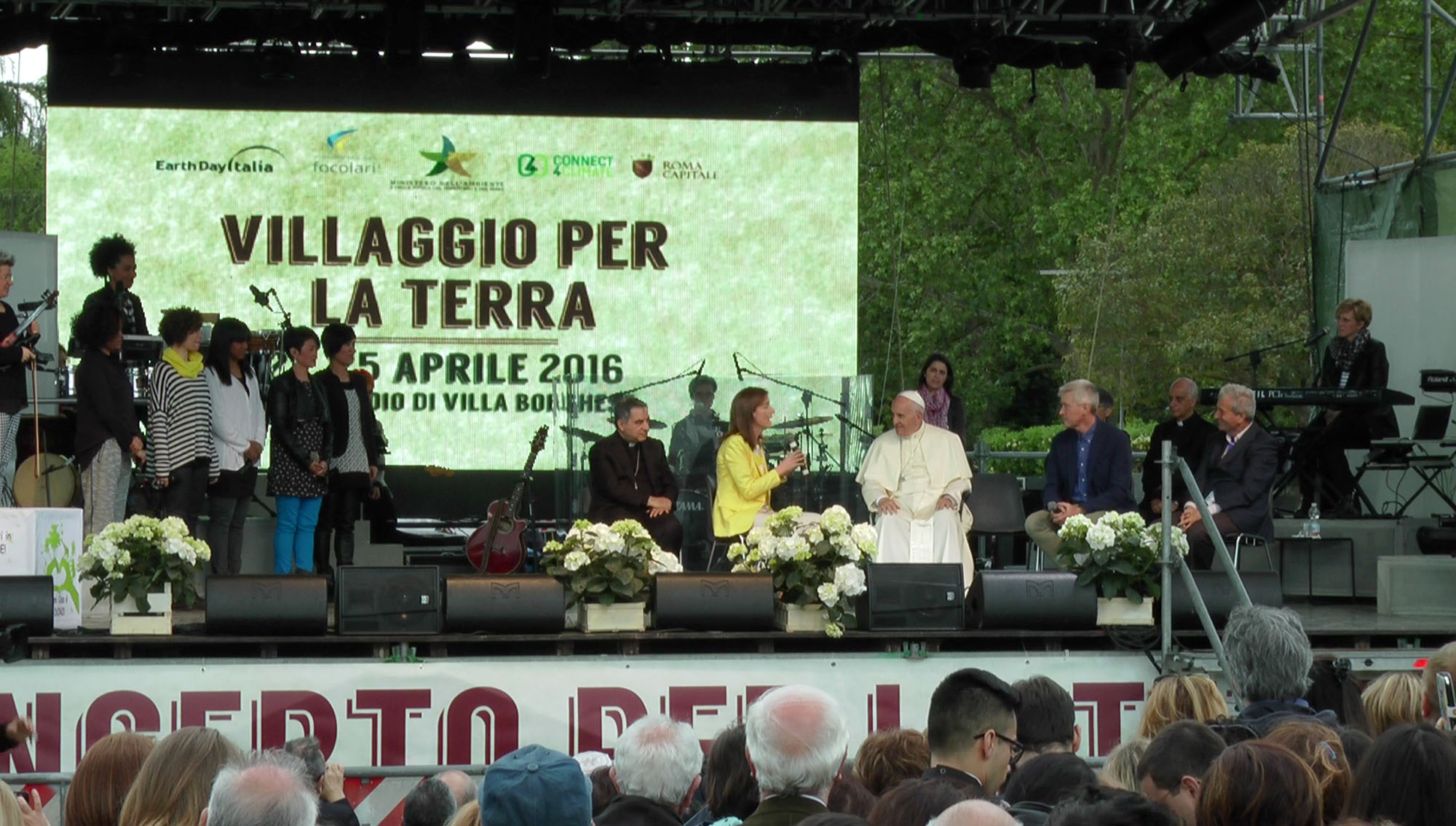 On Sunday Pope Francis made a surprise visit to Rome's Villa Borghese Park to support the Earth Day celebrations organized by Earth Day Italia and Connect4Climate.
Connect4Climate is a co-organizer of the "Earth Village", an initiative from 22 to 25 April to celebrate our Planet through concerts, theatre, workshops, sports, food and social networking among the visitors.
During the visit the Holy Father took to the stage and said:
"Two images come to mind: the desert and the forest. I thought, these people, all of you, all, are taking the desert in order to transform it into a forest. They go where there's desert, where there is no hope, and they work to make a forest out of this desert. The forest is full of trees, it is full of vegetation, very disorganized – but, life is like that".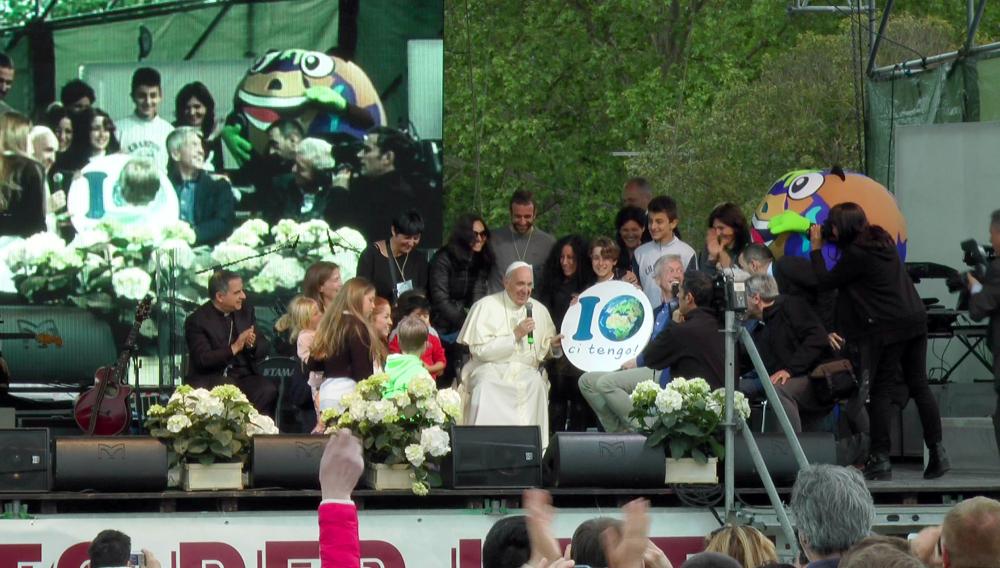 Pope Francis on stage at the Earth Day celebrations in Rome, Italy. Photo Credit: Massimilano Falcone
The Italian Minister of the Environment Gian Luca Galletti addressed the thousands of youth attending the Earth Day celebrations at Villa Borghese by delivering a compelling video message live from the United Nations Headquarters in New York, just minutes after Italy signed the Paris Climate Change Agreement.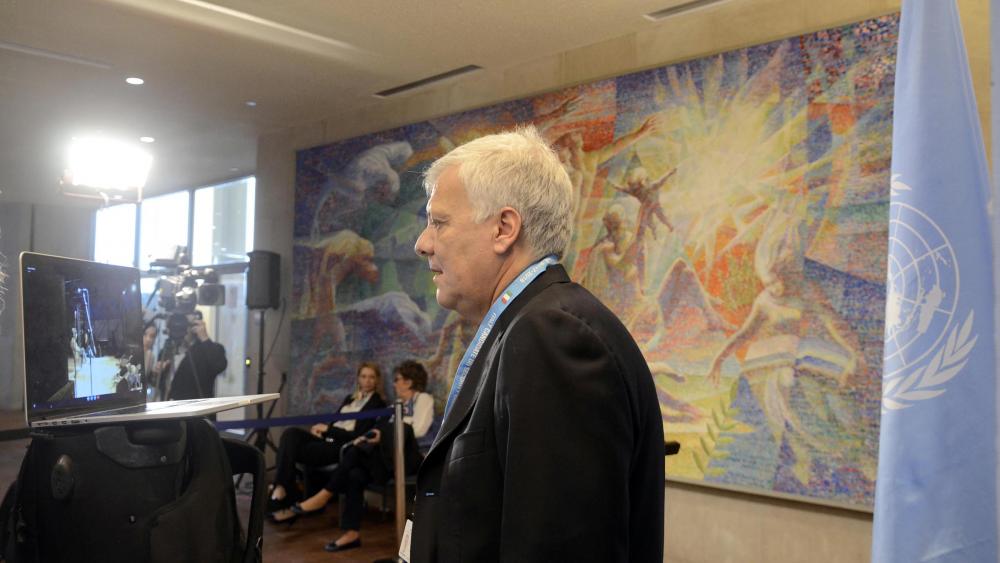 Gian Luca Galletti, Italian Minister of the Environment , joins the Earth Day celebration live from the United Nations. Photo Credit: Max Thabiso Edkins
Introduced by renowned television host Paolo Bonolis, Minister Galletti highlighted the power of youth in igniting meaningful climate action, and stressed the importance of implementing the agreement at the national level.
"Today at the United Nations we have signed an historic agreement - an agreement that will change the world - and I strongly believe in it. Today, all countries came together to ratify the Paris Climate Change agreement, deciding to embark - all together - on a common journey to save our planet. And I am sure that we can do this, if we act together."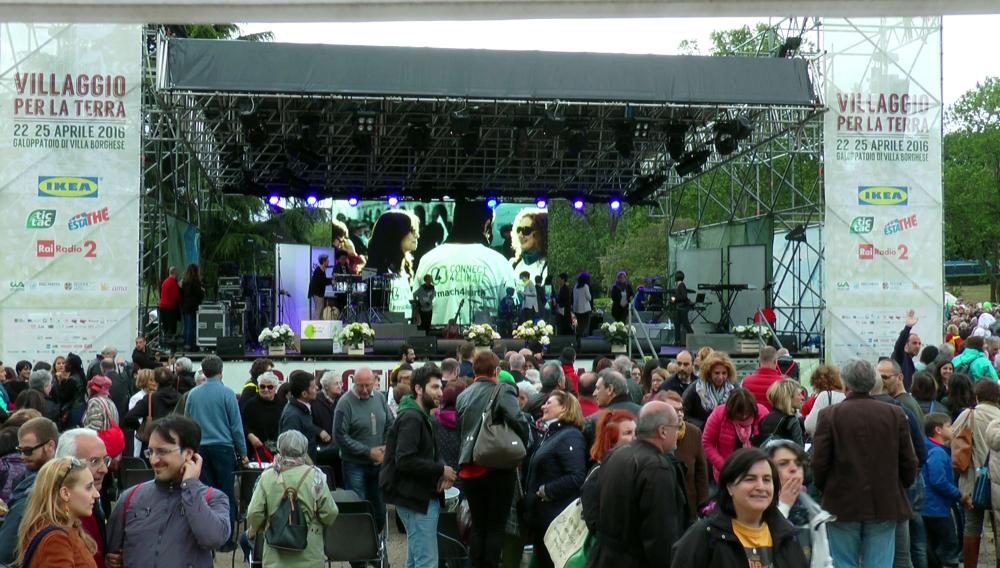 Earth Day Italia and Connect4Climate organized the Earth Day celebrations in Rome, Italy. Photo Credit: Massimilano Falcone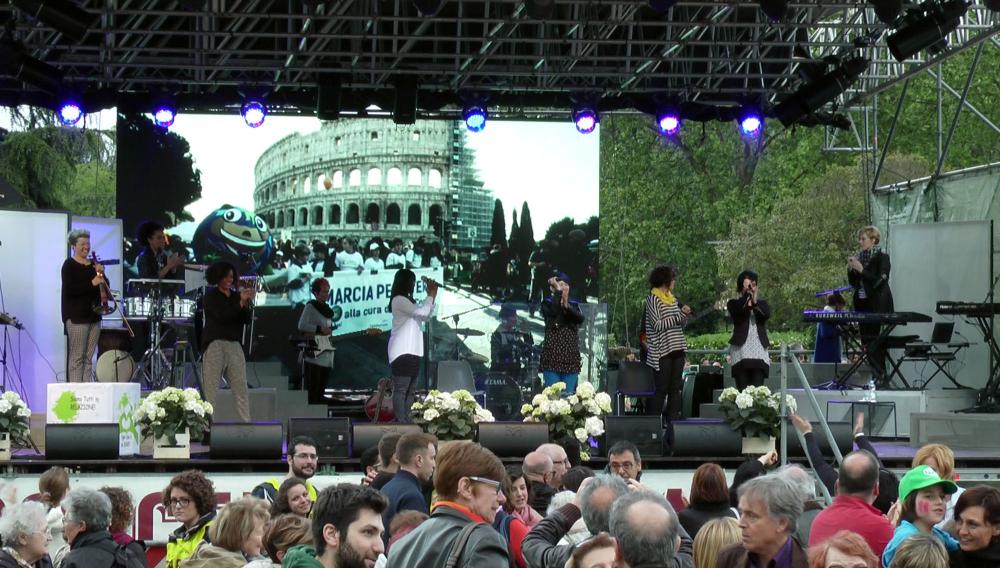 During Earth Day celebrations the March4Earth video was presented. Photo Credit: Massimilano Falcone