Two vital climate conferences are unfolding in Milan, Italy this week: the #Youth4Climate: #DrivingAmbition event, in which some 400 young leaders will come together to draft proposals for a sustainable future, and Pre-COP26, the precursor to this November's UN Climate Conference in Glasgow. Accompanying them are a number of exciting public-facing #All4Climate engagements happening throughout the city of Milan and beyond.
Bridging the gap between the marquee conferences and tying together the many #All4Climate activities surrounding them is a sustainability-minded celebration of epic proportions: a rocking #Music4Climate concert!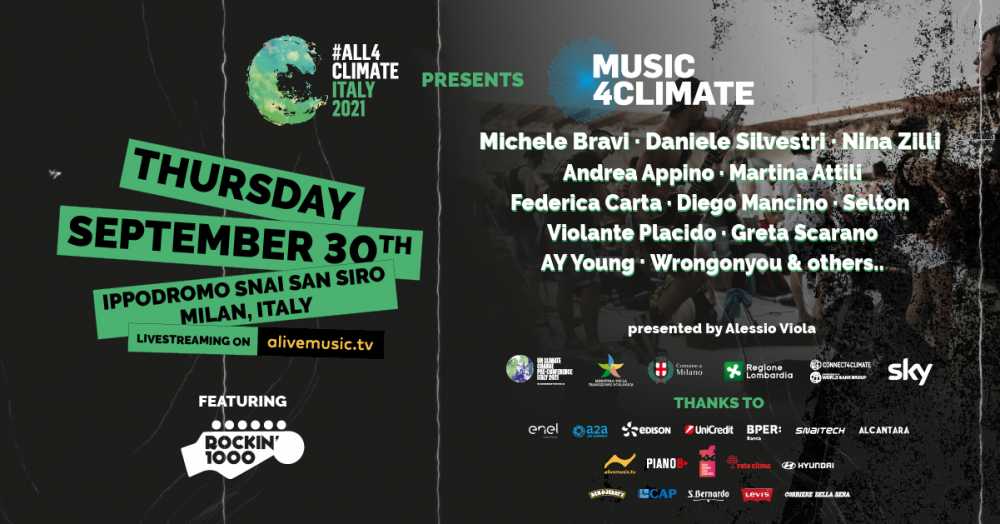 Taking place at Milan's massive Ippodromo Snai San Siro Summer Arena at 9:00 PM Italian time on September 30, the concert will feature a multinational group of 100 performers jamming out together under the banner of Rockin'1000, the largest rock band on Earth. Talented climate-conscious musicians such as Daniele Silvestri, Martina Attili and AY Young will play alongside a diverse roster of special guests, including European Space Agency astronaut Luca Parmitano.
"He observed our planet all the way from above," Rockin'1000 founder founder Fabio Zaffagnini says of Parmitano, "and has helped generate awareness of the climate crisis through his support for environmental causes."
Reserve a Green Pass to attend the event in person, or join the festivities remotely: the concert will be live-streamed on A-Live TV, so if you're not in Milan, no worries! Hosted by Sky TV anchorman Alessio Viola, the two-hour show will feature a setlist of groundbreaking rock hits with climate-positive messages, providing inspiration to all to envision a better tomorrow and work together to make that vision reality as we head into Pre-COP and towards COP26.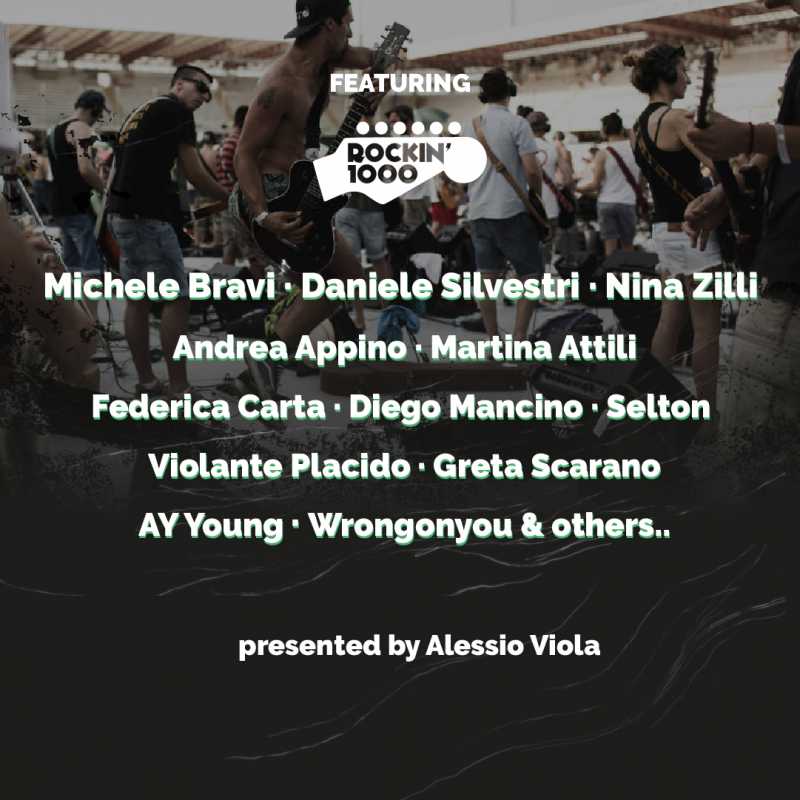 "Music4Climate truly embodies the vision of Pre-COP26 and all its partners," says Connect4Climate program manager Giulia Braga. "Now more than ever, the music industry needs to become the voice of climate justice." She is confident this landmark concert will provide "a unified melody representing our planet's future, for all the world to listen to."
If you're watching along, tag us in your social media posts using #Music4Climate & @Connect4Climate. Now's the time to turn up the volume!