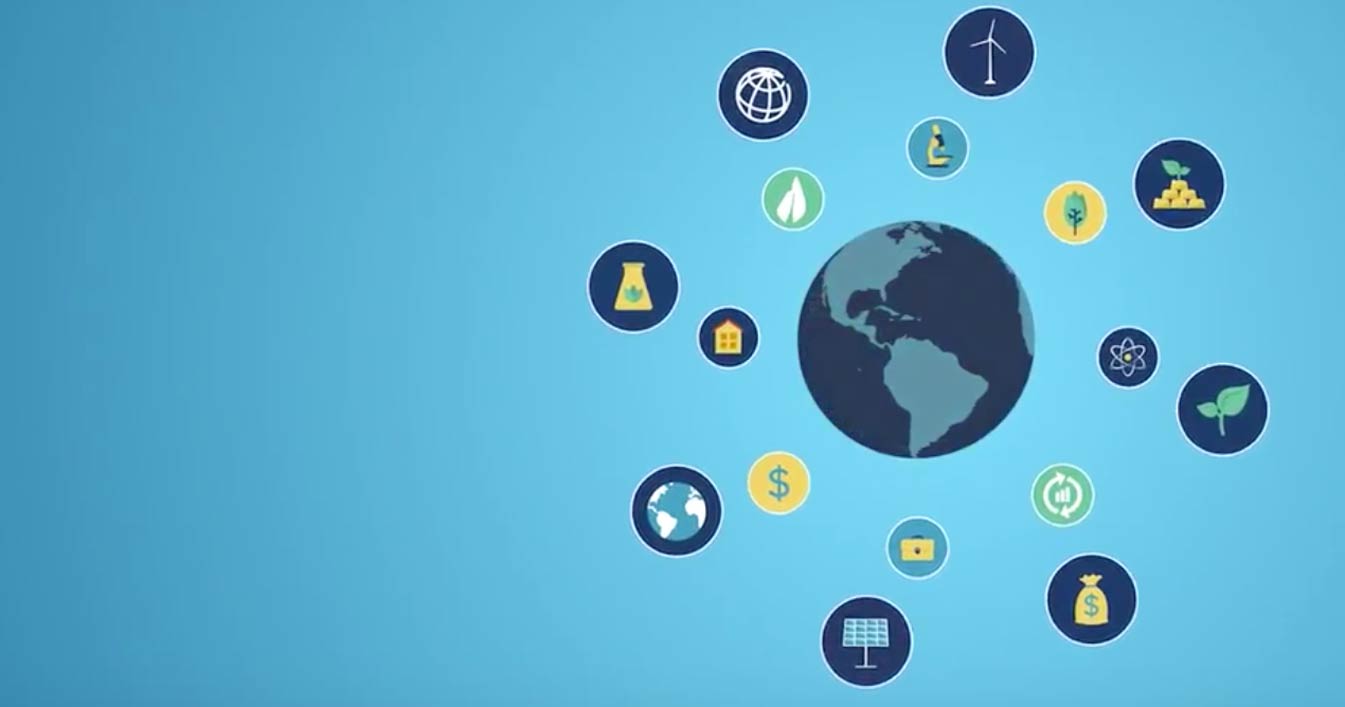 The Carbon Pricing Leadership Coalition (
CPLC
), an initiative that brings together leaders from government, business, and civil society to drive carbon pricing action around the world, has just announced the launch of the first CPLC
Research Conference
on carbon pricing to take place in late January 2019.
Over the past several years, the world has seen
a proliferation of carbon pricing schemes
and an increase in the diversity of approaches. Research has underpinned much of this progress and helped increase the understanding of carbon pricing design. Despite this growing body of experience and data, new research and analysis are needed to support effective carbon pricing design and execution.
The CPLC will convene researchers, policymakers, and practitioners at this international research conference to strengthen the knowledge base on carbon pricing and foster an improved understanding of the evolving challenges to its successful application.
Leveraging its high-level members of governments, the private sector, and civil society organizations, the Coalition will draw on outcomes of this conference to help bridge the existing gap between theory and practice and to inform future decisions taken by policymakers and corporate leaders.
We want to have a real, evidence-based conversation between practitioners, academia, policymakers, business leaders, and other sectors of society to provide answers to the difficult questions that all of them are asking around carbon pricing.
Andrei Marcu, Co-Chair of the conference and its scientific committee, and Senior Fellow International Center for Trade and Sustainable Development (ICTSD) and Director of the European Roundtable on Climate Change and Sustainable Transition.
We are looking to hear about interesting projects and outputs from across a wide spectrum of disciplines going beyond the usual fields already working on carbon pricing. For example, we would like to hear from researchers on corporate strategy or others working on the relevance of carbon pricing for business and the financial sector. We are particularly interested in a strong turnout from developing countries as well as from a younger generation of researchers and practitioners.
Michael Mehling, Co-Chair of the conference and its scientific committee, and Deputy Director, Center for Energy and Environmental Policy Research (CEEPR), Massachusetts Institute of Technology

Relevant research themes include, but are not limited to, the following:


Learning from past and current experience:
Case studies on carbon pricing design and implementation, performance review, and evaluation, comparing carbon pricing systems and their effects, understanding actors and affected markets, results of modeling to assess/analyzeenvironmental, macroeconomic, and distributional outcomes of different approaches, etc.;
​


The p
olitical economy of carbon pricing:
Political acceptance and feasibility of carbon pricing, use of carbon pricing revenue, distributional effects of carbon pricing, dealing with adverse impacts of carbon pricing, etc.;
​


Carbon pricing and development:
Financing sustainable development with carbon pricing, fiscal aspects of carbon pricing, co-benefits of carbon pricing (indirect effects on pollution, employment implications, economic diversification), pathways to a just transition, etc.;
​


Carbon pricing and competitiveness:
Understanding impacts of carbon pricing on competitiveness, effects, and limitations of policy options to address leakage and competitiveness concerns (free allocation, tax exemptions, alternative approaches), etc.;
​


Role of carbon pricing in decarbonization:
Complementary policies and policy interactions, hybrid approaches to carbon pricing, dynamic effects and climate policy ambition, role of carbon pricing in innovation and energy transition, internal carbon pricing, etc.;
​


Emerging frontiers of carbon pricing:
Linkage and convergence of carbon pricing systems, policy transfer, and diffusion across jurisdictions, extending carbon pricing to new sectors (aviation, shipping, agriculture and forestry), carbon pricing under the Paris Agreement (e.g. operationalization of Art. 6 and NDC (Partnership) support), etc.
All submissions will undergo review and selection by a Scientific Committee, with eminent representatives of academia, government, and the private sector.
Selection decisions will be communicated by May 31st, 2018, and full papers for conference presentation will be due by October 31st, 2018.
Conference proceedings will be published in an edited volume and/or a high-impact, peer-reviewed journal.

The CPLC Research Conference Scientific Committee is composed of:
  Co-Chairs:


Andrei Marcu
, Senior Fellow, ICTSD


Michael Mehling
, Deputy Director CEEPR, MIT
  Scientific Committee:


William Acworth
, Project Manager, ICAP


Susanne Åkerfeldt
, Senior Legal Adviser, Swedish Ministry of Finance


Ottmar Edenhofer
, Deputy Director and Chief Economist, Potsdam Institute for Climate Impact Research


Arnibhan Ghosh
, Chief Sustainability Officer, Mahindra


Sharlin  Hemraj
, Senior Economist, National Treasury, South Africa


Rachael Jonassen
, Director - Greenhouse Gas Management Program, George Washington University


Emilio Lebre la Rovere
,  Professor, Energy Planning Program, Federal Univesity of Rio


Duan Maosheng
, Professor and Director China Carbon Market Center, Tshingua University, China


Andrei Marcu
, Senior Fellow, ICTSD


Michael Mehling
, Deputy Director CEEPR, MIT


Adele Morris
, Senior Fellow, Economic Studies | Policy Director - Climate and Energy Economics Project, The Brookings Institute


Gzregorz Peszko
, Lead Economist, World Bank


Mandy Rambharos
, Climate Change and Sustainable Development Manager, ESKOM


Youba Sokona
, Special Advisor, The South Center


Rob Stavins
, Professor, Energy and Economic Development, Harvard Kennedy School
About The Carbon Pricing Leadership Coalition (CPLC)
The Carbon Pricing Leadership Coalition (CPLC) is a voluntary initiative that works to catalyze action towards the successful implementation of carbon pricing around the world. It is a global coalition of national and sub-national governments, businesses, civil society organizations, and academic institutions working to introduce and expand carbon bring policies, share experiences and enhance global, regional, national and sub-national understanding of the emerging practices in the design and implementation of carbon pricing initiatives.