Representatives from World Bank Group's global climate communications and partnership program Connect4Climate are in Cannes supporting the in-production documentary Great Green Wall.
Jared P. Scott directs and Fernando Meirelles serves as executive producer on the film, which is also receiving support from the United Nations Convention to Combat Desertification.
The documentary tells the epic story of one of the planet's most ambitious endeavours at the edge of the Sahara Desert, aiming to spread awareness about and transform the lives of millions affected by the degraded landscapes. Great Green Wall features Inna Modja, a renowned Malian singer and activist.
Connect4Climate's Film4Climate initiative has presented films in Cannes on Saturday and Monday at the Doc Corner in support of the Global Youth Climate Movement. Slater Jewell-Kemker's Youth Unstoppable tells the story of Jewell-Kemker's involvement with the youth climate movement. Scythia Film's Daniel Bekerman and Wendy Jewell produced, with support from Film4Climate. Adrian Grenier is executive producer.

"Recognising the impact that the film industry can have in particular on younger generations and the power of emotional stories and images, Film4Climate's intention is to build a global network within the film industry to encourage climate action, environmental protection and social equity. We are pleased to continue supporting the powerful stories of young filmmakers and connecting them with renowned filmmakers to help maximise the medium's ability to influence behaviour."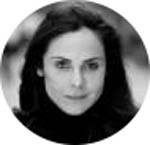 Giulia Braga, Connect4Climate Program Manager
Banner and thumbnail photo credit to Cannes Film Festival