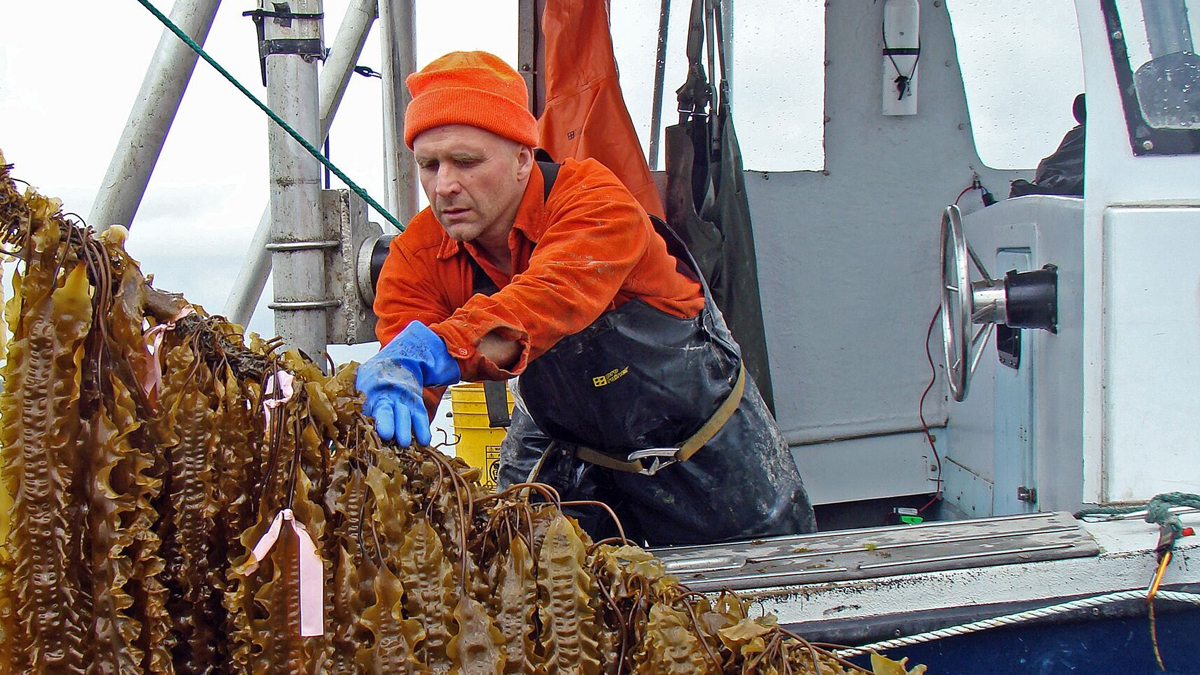 GreenWave – a US-based vertical ocean farming solution – has won the Sustainia Award. GreenWave's revolutionary technology allows ocean farmers to produce 30 tons of sea vegetables and 250,000 shell­fish per acre in a year while restoring ocean ecosystems. Sustainia handed over the Sustainia Award to Bren on Wednesday February 8, at Sustainia's big Sustainia Living event at the Royal Danish Opera House in Copenhagen. 
One of the Film4Climate Global Video Competition winning entries "Three Seconds" (1st Prize Short Film) was showcased at this Sustainia event.
Fed up with the unsustainable practices of the fishing industry, fisherman Bren Smith founded GreenWave just three and a half years ago on Long Island, New York, U.S. GreenWave relies on a new innovative system, which enables sea­weed, scal­lops and mus­sels to grow on float­ing ropes, stacked above oyster and clam cages be­low. The system provides food, fertilizer, animal feed and sustainable biofuels, making ocean farmers the stewards of their local waters. Bren Smith now has 15 farms in development in Connecticut, New York, Rhode Island, Massachusetts, and California.
GreenWave represents a readily scalable and replicable solution, which takes a triple bottom line approach – one that builds a blue-green economy, acts on climate change, and provides better food options – while addressing the global goals, making it a clear recipient for the Sustainia Award.
GreenWave is a single solution to multiple challenges, with one big goal. Simply, we are focused on saving the oceans in order to save ourselves. We're delighted to win the Sustainia Award, and I hope it helps us take our work to waters all over the world.
- Bren Smith, Executive Director and CEO of GreenWave
Sustainia's big 
Sustainia Living
 event focused on sustainable lifestyle, during which pioneers such as acclaimed architect 
Bjarke Ingels
, food activist 
Claus Meyer
 and sustainable clothing advocate 
Livia Firth
 guided us through the ceremony.
All ten Sustainia finalists were also eligible for the Community Award, which was decided by public vote during October 2016 – and the winner is
Code to Inspire
, a solution which teaches Afghan wo­men com­puter cod­ing and em­powers them to find em­ploy­ment or pur­sue en­tre­pren­eur­ial ven­tures. According to the founders, 85 percent of Afghan women have no formal education and are illiterate, so Code to Inspire opened Afghanistan's first female-only coding school in 2015 to provide a safe space for women to learn, express themselves and acquire competitive skills.
Too many Afghan women are denied the chance to fulfill their potential because of the complex barriers that prevent them from receiving education and working. So we're responding to this national crisis by providing them with the skills they need to find opportunities in the digital global marketplace. Receiving the Community Award from Sustainia gives us the added boost we need to reach as many women as possible, and change even more lives in the region. 
- Fereshteh Forough, Founder and CEO of Code to Inspire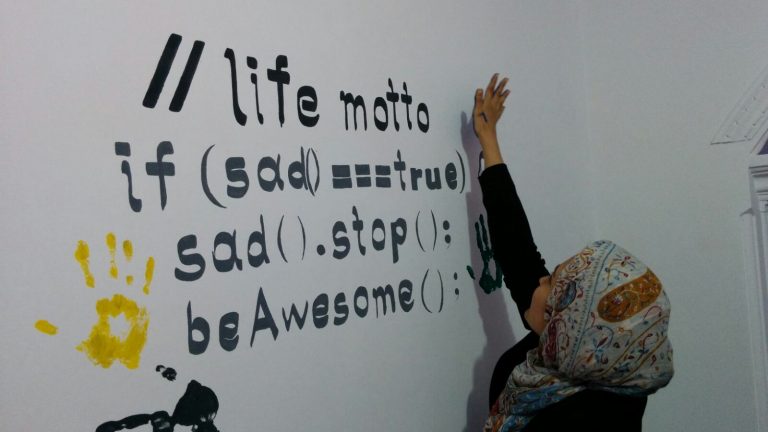 Code to In­spire teaches Afghan wo­men com­puter cod­ing and em­powers them to find em­ploy­ment or pur­sue en­tre­pren­eur­ial ven­tures. Photo Credits to Sustainia
Building the largest digital hub for sustainable solutions
The Sustainia Award came at a time of mounting interest amongst global leaders for solutions to the world's biggest challenges, across all sectors. This is something Sustainia will consolidate over the coming year, including a partnership with the UN Global Compact and DNV GL to develop the Global Opportunity Explorer. The platform will provide a single access point to the world's most innovative solutions, just a click away.
The world is brimming with sustainable solutions, but we must do more to connect the dots and scale them up. That's why Sustainia is making a commitment to build the tools and platforms the world needs to realize a sustainable future by 2030.
- Morten Nielsen, Chief Operating Officer of Sustainia
Sustainia has been mapping solutions for more than five years, and I never cease to be inspired by the wealth of opportunities people find in places facing acute challenges. This year's winners should give all of us much to be hopeful for.
- Connie Hedegaard, the Sustainia Award Committee member and Chair of the KR Foundation
Find out more sustainable solutions at http://solutions.sustainia.me/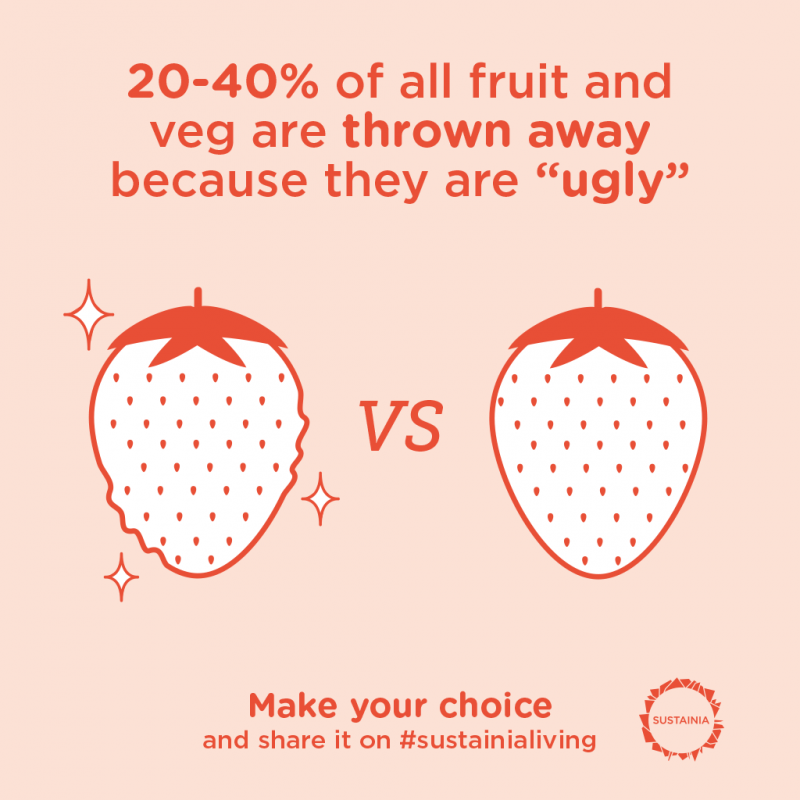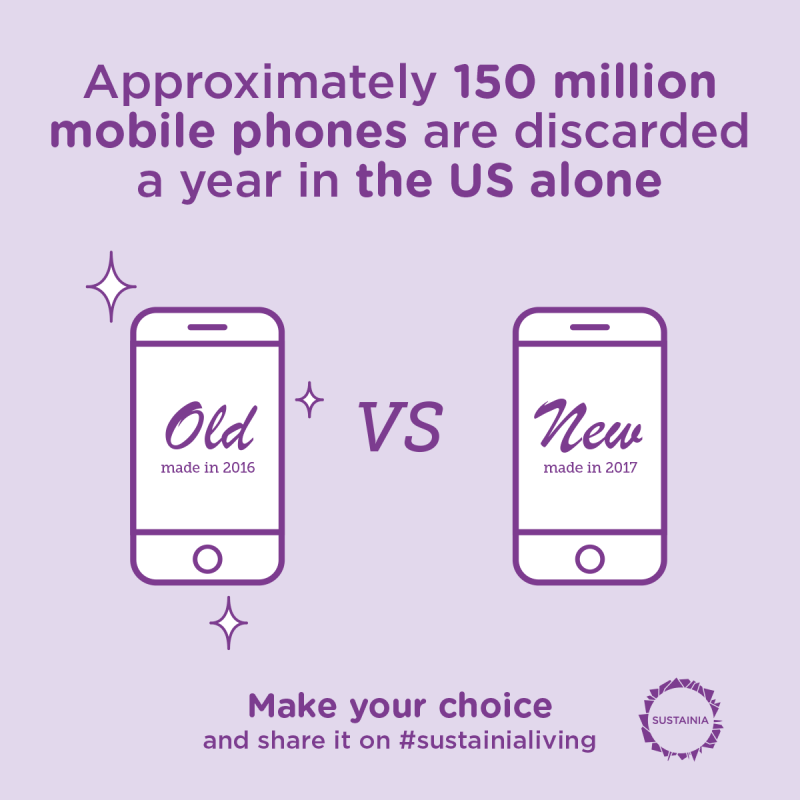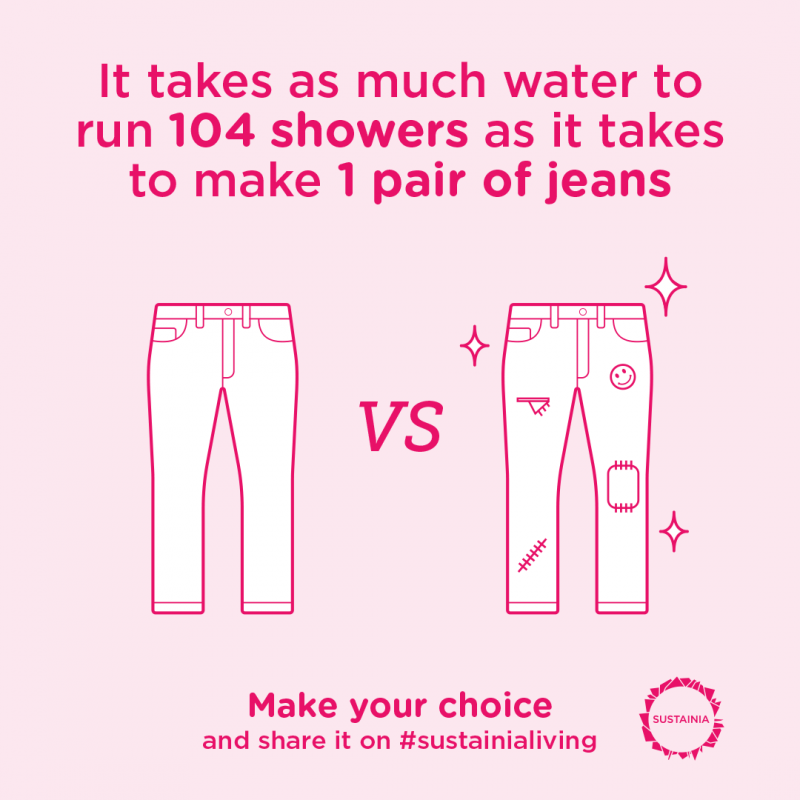 About Sustainia
Sustainia is an international sustainability think tank and consultancy working to accelerate action towards a sustainable future. In order to realize this, we partner with companies, cities, and organizations to map their position, navigate the changing landscape, and communicate with impact. Sustainia is founded by Scandinavian think tank Monday Morning and developed in close collaboration with UN Global Compact, Realdania, Regions20, Connect4Climate, and world-leading companies and organizations, DNV GL, Storebrand, and WWF.
About Sustainia100
Sustainia100 is an annual guide to 100 innovative sustainability solutions from around the world. The guide identifies readily available projects, initiatives and technologies at the forefront of sustainable innovation. It gives investors, business leaders, policy makers and consumers insights into promising solutions within their respective fields. The innovations are screened and selected by independent sustainability experts from 20 international research organizations including Yale University, WWF, Acumen, and Ellen MacArthur Foundation. The Sustainia100 publication is kindly sponsored by Realdania.
The Sustainia Award
The Sustainia Award and Community Award are given to a solution, technology or project with a significant potential to help build a more sustainable future. The Sustainia Award winner is selected by the Sustainia Award Committee, led by former Governor Arnold Schwarzenegger and includes the Former European Commissioner for Climate Action, Connie Hedegaard, and Executive Director of the UN Global Compact, Lise Kingo. The Community Award is selected by a public vote.