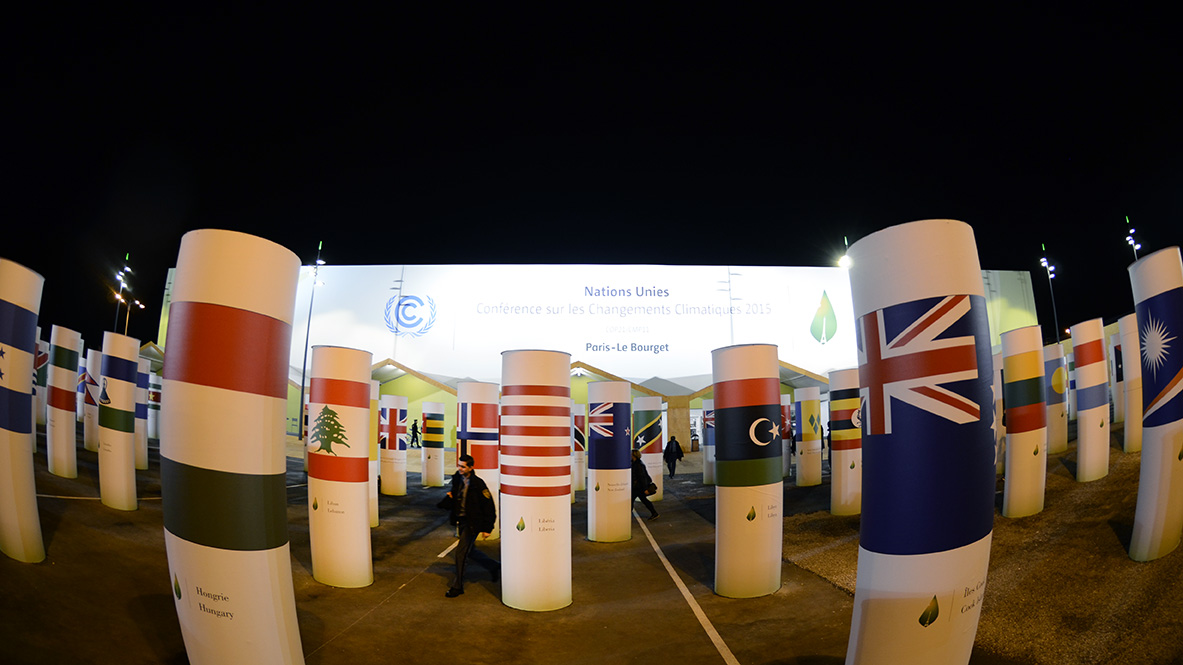 The closer you get to diplomacy the more you realize it is not that sexy. No offense to all my pals at United Nations and the yearly COP meetings, each of you are incredibly sexy in you own special ways, but then it comes to the process of getting the international community to agree on something let alone on begin acting on it, well the process can be quite drawn out, but it certainly isn't a tease.
When the world's countries agreed to the Paris Climate Agreement last December, it sparked what many thought would be a very lengthy process of each and every nation ratifying the agreement in their own special way. I remember someone telling me at a meeting shortly after Paris that it could take years, depending on the domestic politics in each nation, to get everyone onside. Hearing this, my optimism surrounding what was achieved in 2015 shifted to concerns that we wouldn't deliver the dish we all ordered in before the end of 2016. Now, three quarters into 2016, I am back to feeling confident and for good reason.

All eyes were on the French capital last year during the United Nations Conference on Climate Change (COP21). Photo Credit: Max Thabiso Edkins
Before I explain why I am confident that the Paris Agreement will ratified before year's end, let's do a quick refresher. In December of 2015 representatives from 195 nations negotiated and agreed to the Paris Climate Agreement, which among other things was the first globally comprehensive climate agreement, it bound nations to contain warming to 1.5 degrees, and made financial flows consistent with a pathway towards lowering greenhouse gas emissions and climate-resilient development. Pretty cool right? Still, the agreement that started in Paris didn't end there. In the months after Paris, 191 nations have "signed" the agreement, which is a largely ceremonial distinction with most nations "signing" during a high profile event on Earth Day. Still, signing doesn't equal ratification. Ratification only happens when the government's of each country undertakes their own unique process back home to making the deal official. Ratification, in all it's forms, has been taking place throughout the year, but not every country that has signed has ratified at that point, it's an ongoing process that begs the question, "Do we need to wait for all 195 to do this and if not when does this happen?"
Well our friends at the United Nations had an answer for that question and, like all things United Nations, it's a bit more complicated than it probably should be. For the Paris Agreement to go into effect, or into "force" as they say in UNland, two things need to happen. First, at least 55 countries have to ratify the deal and second, countries representing at least 55 percent of the world's emissions have to ratify the deal. I'll let you do the venn diagram in your head for that one, but after you draw the two circles you will get it and be sure to note that the overlap in the middle is fairly irrelevant.  
As of the time I write the comma at the end of this introductory clause, 61 nations have ratified the Paris Agreement. So the first threshold has been met, however, the second one remains just out of reach, as those 61 nations fall just short of reaching the 55% threshold. Still, the world is very close to hitting the second mark, and there's reason to be confident it is about to be met.  And it's only October. For an unsexy process, this is actually pretty steamy.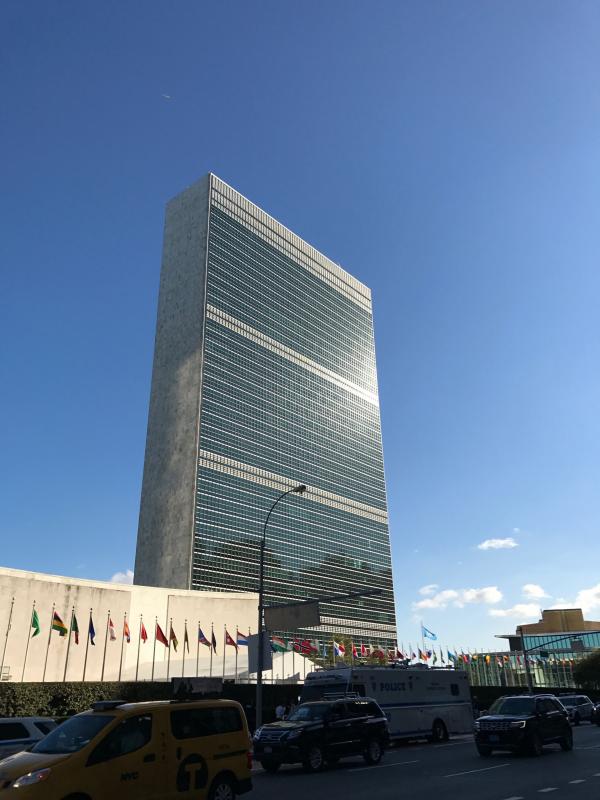 The Headquarters of the United Nations in New York City, United States. Photo Credit: Daniel Pinto Lopes
Now to the confidence, which stems from two big develops since the UN General Assembly meetings in mid-September. The first relates to India and the second relates to the European Union.  Indian Prime Minister Narendra Modi used October 2nd - the birth anniversary of Mahatma Gandhi--as the day for submitting India's instrument of ratification to United Nations Secretary-General Ban Ki-moon. There remains some discussion about the exact procedures required for India's submissions, but after uncertain comments from Modi relating to India's ability to ratify before the end of the year, it seems as though this latest ratification is the real deal. India's ratification brings the emissions percentage up to 51.89, which gets us just a bit closer to the big moment.
And then we got even closer.
On Tuesday October 4th, the European Union agreed to its ratification in a historic vote. This brings us over the 55/55 threshold, and after 30 days, the Paris Agreement goes into force. By my calendar, the force will be with us (I thought of that all by myself), right around November 3rd -just in time for the COP 22 meetings in Marrakech, Morocco and a less than a year since the deal was struck in Paris. That may seem like a very long time ago for this relationship to be begin but, like I said, for diplomacy this moved really fast.