We are very pleased to announce our first winner of #Photo4Climate Instagram Challenge: congratulations Olumide Climate Idowu. Your photo from Nigeria captures how public #health is being compromised by waste. Here is the original caption: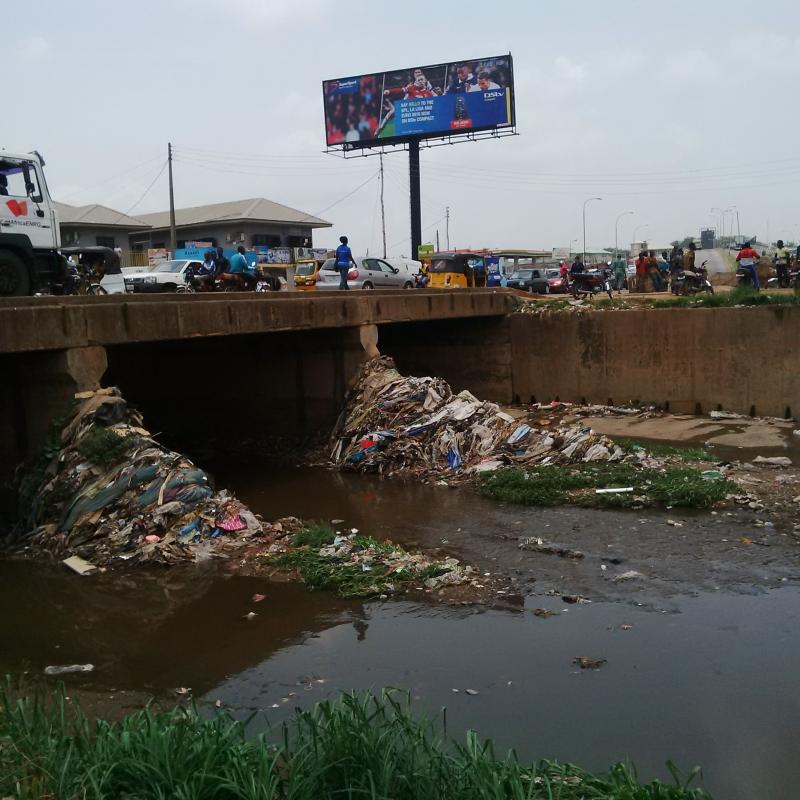 #ClimateChange & #Health Matters.  Ibadan (Yoruba: Ìbàdàn or fully (Ìlú) Ẹ̀bá-Ọ̀dàn, meaning 'the city at the edge of the savannah' is the capital city of Oyo State and the third largest metropolitan area, by population, in Nigeria, after Lagos and Kano, with a population of over 3.5 Million, and the country's largest metropolis by geographical area.

Climate Change Is Real. Poor Management of Our Canal Exposes Healthcare Workers, Waste Handlers and The Community to Infections, toxic effects and injuries. 
Therefore "Ibadan" can and must keep the environment safe. #LetsDoMore 

#Photo4Climate #ClimateWednesday 

Location: Bode Canal, Ibadan, Oyo State.

Photo by: Me
We do really appreciate all photos submitted, so they are featured on Connect4Climate Facebook album. We challenge you to continue to raise awareness and share your climate change story with us: this week's theme is #Water. Don't forget to follow @Connect4Climate on Instagram, using the hashtag #Photo4Climate and this week's theme #Water. Finalist photo will be displayed during the Paris Agreement Signing Ceremony on 22nd April 2016 at UN Headquarters, New York.
More details here.