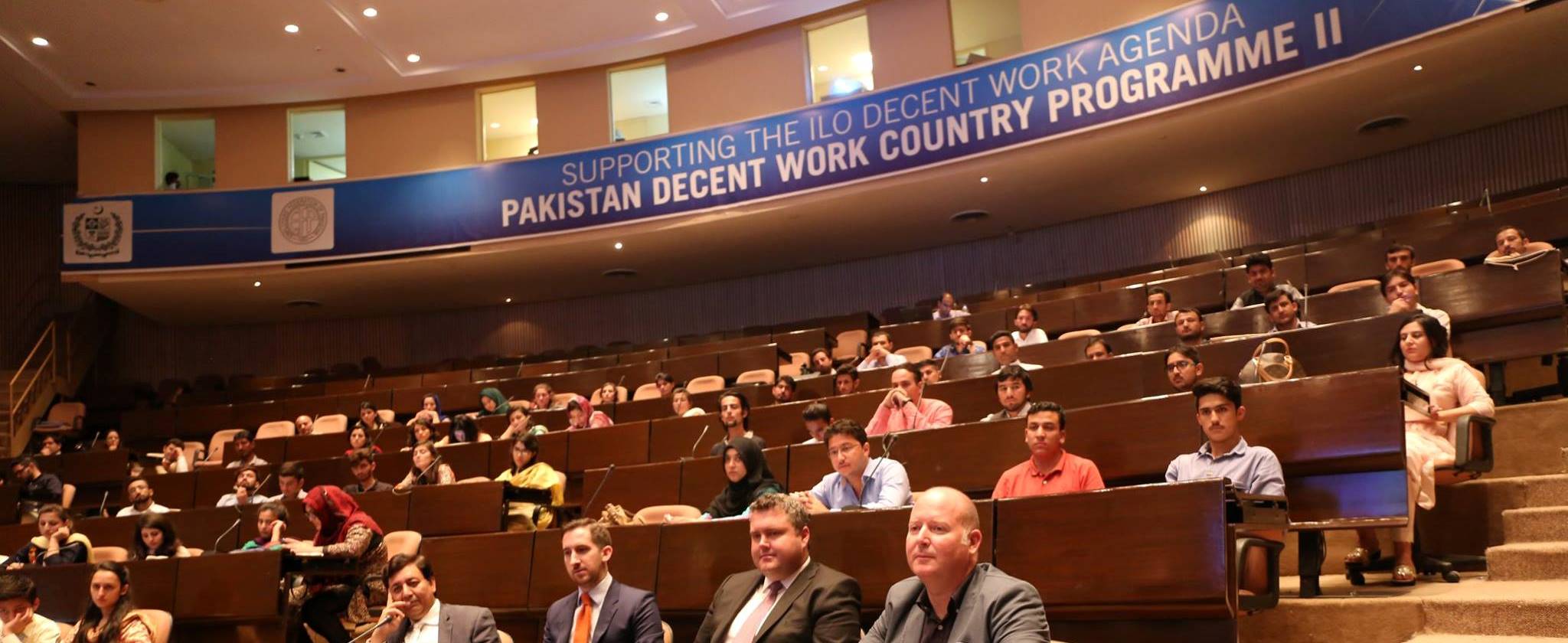 Some 65 young people from Gilgit Baltistan participated in an interactive workshop on climate change organized by United Nations Information Center (UNIC) in collaboration with Australian Aid, Connect4Climate and the Aga Khan Foundation.
The primary purpose of the workshop was to raise awareness about climate change among the youth of Gilgit Baltistan, a region heavily affected by periodic floods, one of the effects of climate change.
This workshop was part of the Pakistani Youth for Climate Change initiative, a multidisciplinary project aimed at involving Pakistani young people in the global conversation on climate change
Several young people took the floor to share their own experiences and suggestiond for tackling the effects of climate change.
Anusha, a 9th grade student from Sher Qilla, warned the audience about the devastating effects of climate change. She narrated how the climate has visibly changed since the time of her grandmother's youth.
Saira Zahid from Skardu urged the participants to start acting to stop global warming and talked about glacier grafting, a local practice in Gilgit Baltistan consisting in building small glaciers as a mean to combat climate change. Mariya Akbar, from Gilgit Baltistan shared her personal experience with extreme weather conditions in Gilgit Baltistan to highlight the effects of climate change on life and livelihood. Nazish Amir from GIlgit focused on the manmade actions contributing to climate change and said: "We shouldn't wait for miracles to happen. Why don't we go out and plant more trees?"
Lastly, Jibran, a 9th grade student from Gilgit, explained his vision of a climate smart Gilgit Baltistan and proposed practical and easy solutions, like effective waste management.
All the participants received useful information on climate change together with sustainable and environmentally friendly bags to be used as an alternative to plastic bags.