Global investors have enthusiastically embraced a national Netherlands 5.98 billion euro green bond designed to fund projects to cope with current and future climate change impacts and an advanced low-carbon economy. Much of the bond focuses on using coastal and river ecosystems as a safeguard for negative climate impacts such as high flood risk. Investors responded to the bond immediately, oversubscribing the issuance by more than 15.2 billion euros. 
This green bond is the first globally to employ resilient nature-based solutions certified using the Water Infrastructure Criteria of the Climate Bonds Standard. A consortium of organizations led by the Climate Bonds Initiative, the Alliance for Global Water Adaptation (AGWA), the World Resources Institute (WRI), CDP, and Ceres launched water resilience bonds criteria in May 2018 to inform investors about the climate risks and solutions embedded in the green bonds market. Globally, the green bonds market reached about 168 billion USD in 2018. 
Niels Vlaanderen, Policy Advisor for International Affairs at the Department of Infrastructure and Water Management for the Netherlands, commented: "We realized that we needed new solutions — automatically building flood dykes higher was no longer a sustainable solution. We had to change a system we had worked with for centuries and broaden our goals. We must future-proof our country by incorporating cultural and ecological values into our adaptive decision making."
According to John Matthews, Executive Director of the Alliance for Global Water Adaptation and lead author of the Water Infrastructure Green Bonds Criteria, "For the past thousand years, the Dutch have reclaimed land from the sea. Today, the sea and their rivers are growing higher in a country where half of the country is already below sea level. With this bond issuance, the national government is signaling to investors the scope of the financing needed to adjust to climate change — and how we must link economies and ecosystems together to secure a joint future in a shifting climate."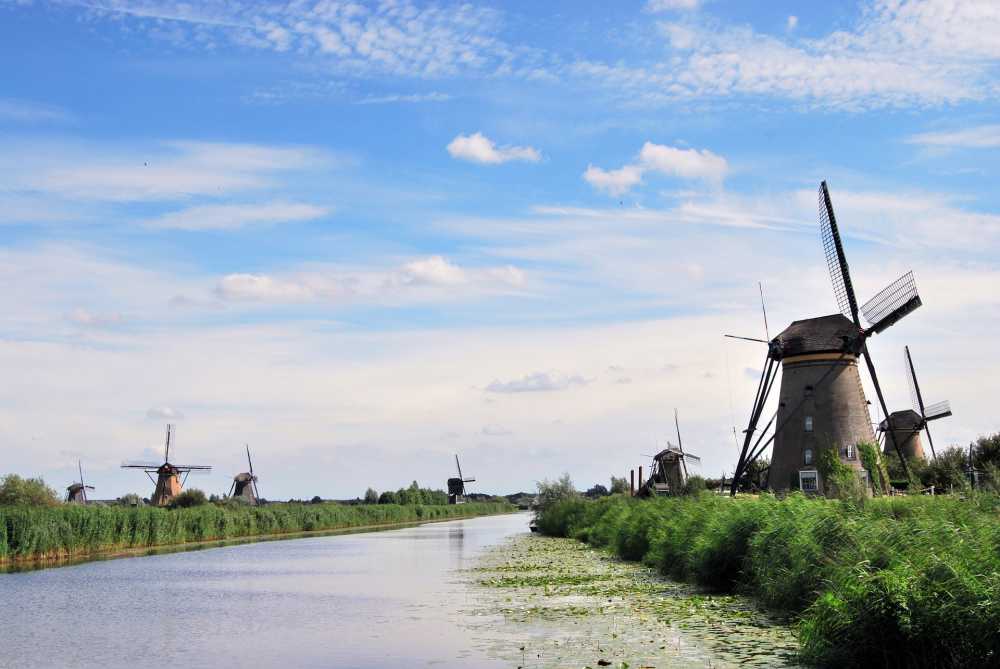 The bond also plays a role in sustainable development according to Henk Ovink, Special Envoy for International Water Affairs, Kingdom of The Netherlands Sherpa to the UN/WB High Level Panel on Water, adding, "This green bond is spot on, aimed at creating added values across the board of the sustainable development goals, leveraging investments for social, cultural, economic and environmental needs and challenges. Using water as leverage to catalyze transformative climate action."
Justine Leigh-Bell, Deputy CEO at Climate Bonds Initiative (CBI) in London, stated, "Resilience is a powerful new target for investment. The Netherlands has just shown that investors are eager to see policymakers investing in long-term resilience and in working with rather than against nature. Using the Water Infrastructure Criteria rewards issuers and investors together, providing market and citizen confidence for innovative approaches such as nature-based solutions to flood risks."
Niels Vlaanderen continued, "In Dutch, we say, 'Als er één schaap over de dam is, volgen er meer,' or 'We need only a few to lead.' Indeed, this bond is the beginning of a very promising area where we expect large funding requirements in the near future. We have proven that the Netherlands can shift strategies to prepare for a changing climate. With our room for the river projects, we have shown that we can combine flood protection and social values through nature-based solutions."
The benefits of this bond are not limited to at-risk communities and ecosystems. The Netherlands' Minister of Finance, Wopke Hoekstra, stated, "Our aim is to give an extra boost to the Dutch green capital market through the issuance of the Green Bond."
The green bond finances low-carbon projects (renewable energy, energy efficiency, clean transportation). Perhaps the most innovative aspects of the bond, however, are projects designed to help the Netherlands adjust to climate change adaptation through sustainable water management, particularly the use of nature-based solutions and green infrastructure approaches for reducing increasing flood risks in coastal and low-lying areas.
Banner and thumbnail images courtesy of, respectively, Michael Gaida and Andželina Hanke from Pixabay.