The inaugural Transition Monaco Forum, an action-oriented global platform dedicated to accelerating and accompanying the ecological and energy transition, concluded on June 27th with a clear message: we must act today to move toward a zero-carbon economy and preserve our planet for future generations.
Next edition slated for June 2019

"The environmental transition is now, and we are at a particularly important moment in history—we are in a battle against global warming which we cannot afford to lose. We've succeeded in forming a community of key stakeholders from diverse industries, sectors, and countries dedicated to accelerating the environmental transition. The ultimate success of this Forum will depend on the concrete actions that evolve — in financing, new products, and new technologies — from the dialogue and collaborations initiated at this Forum. We invite everyone to come back to Monaco in June 2019 and report back on their progress over the coming year."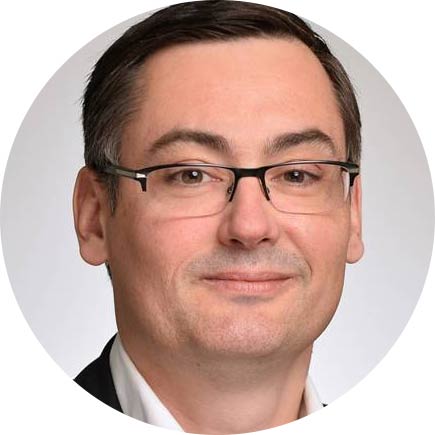 Lionel le Maux, President of Aqua Asset Management and Co-founder of Transition Monaco Forum
Watch the Monaco Transition Forum videos on YouTube
Take a look at the Workshops takeaways
Nearly 500 participants and over 100 speakers from 43 countries — including government and business leaders, investors, entrepreneurs, top experts, and members of civil society — gathered on June 26 and 27 in Monaco to debate the theme "reinventing business models" to combine economic viability and sustainability.
Highlights from the Transition Monaco Forum


 H.S.H. the Sovereign Prince Albert II, Prince of Monaco and Chair of the International Olympic Committee (IOC) Sustainability and Legacy Commission and Anne Hidalgo, Mayor of Paris and C40 Cities Chair, announced a unique global partnership between the IOC and C40 to organize sustainable Olympic Games.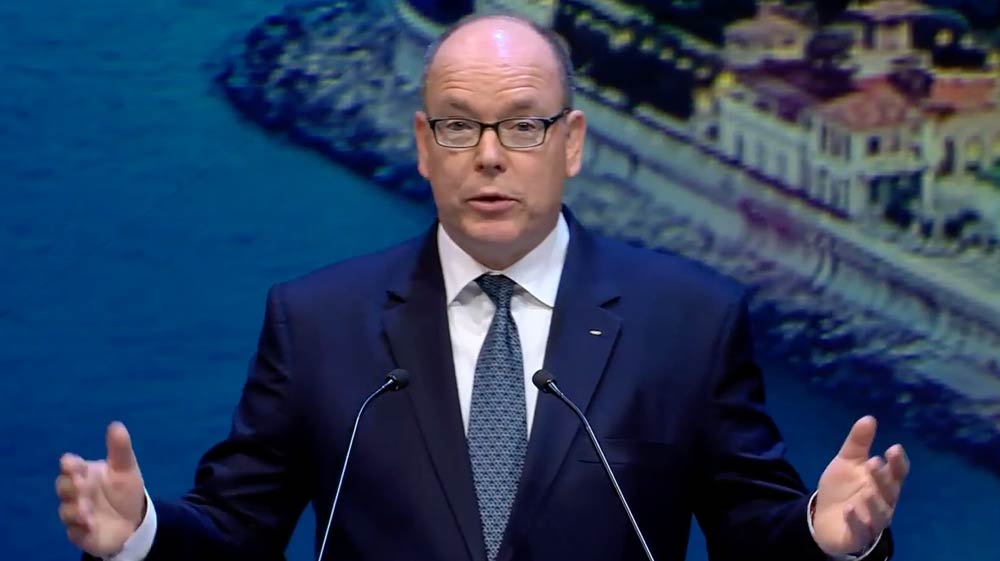 Credits to Transition Monaco Forum


 Richard Attias, Executive Chairman of Richard Attias & Associates, which organized the Forum, committed to making events organized by his company more sustainable: "We commit to reinforcing practical and technical solutions to reduce the ecological footprint of our events. In addition, we have decided to compensate the carbon emissions financially in partnership with the Prince Albert II of Monaco Foundation," said Attias.


 Speakers agreed that educating future generations is critical. 3.8 billion people around the world are below the age of 35. We need to show them positive examples of solutions that work and empower them to take ownership of their future."We must inspire children to make lasting change," said Gunter Pauli, businessman and renowned author of the Blue Economy. "We need to work with what the Earth is already producing—we cannot expect the Earth to produce more," he added.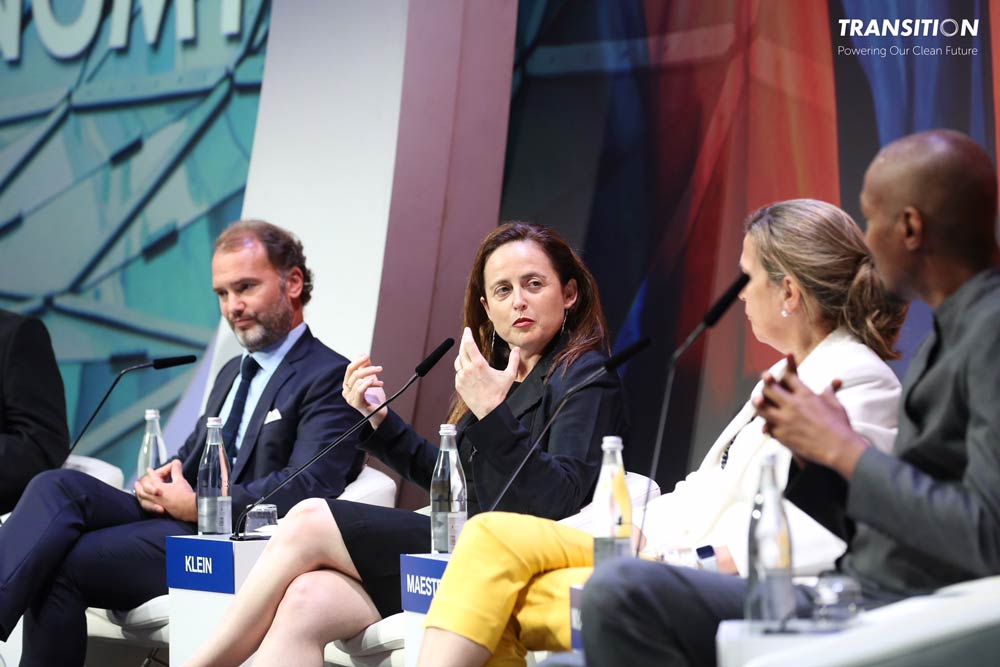 Financing is one of the biggest roadblocks to scaling innovation. But, investors and top experts agreed that investing in the green economy is profitable.

"Green is profitable. Every year, the world invests $300 billion in renewable energies, because there are proven returns."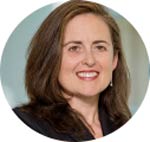 Alzbeta Klein, Director and Global Head of Climate Business for IFC, the third largest issuer of green bonds in the world
"Companies with a lower carbon footprint are generating better returns, and that is the most interesting for our investors," said Pedro Antonio Arias, Global Head of Real and Alternative Assets at Amundi Asset Management.


  In discussing new stakeholder behaviors, panelists agreed that the private sector has a vital role to play in leading a successful transition because the cost to adapt to climate change cannot be covered by governments alone. More than ever, we need a multi-stakeholder approach and innovative local and global collaboration between large companies, small companies, regulators, and investors to speed up the transition to a clean future.


 While discussing regulations and how to incentivize businesses to "go clean," delegates agreed that policies need to enable the transition rather than inhibit it. "When we talk about the clean energy transition we are talking about an overhaul of the energy system to a decentralized system that relies on individuals," said Rob van Reit, Director of Climate and Energy, World Future Council.


 Innovation is at the heart of the transition, and the Forum highlighted a number of innovative and sustainable initiatives, many coming from small companies— from the solar kiosks in Africa to plastic-waste and hydrogen-powered vessels, to disruptive agricultural technologies and sustainable engineering solutions. 


  "Technical and innovative solutions exist—the problem is how to finance them. The financial needs are huge, and that is one of the biggest problems of developing countries," said Bernard Fautrier, Vice President of the Prince Albert II of Monaco Foundation.


  While Olivier Biancarelli, CEO of Tractebel-Engie, reminded participants that: "Innovation is great and necessary, but with the urgency of the situation we are facing with climate change, we have to act and react right now. Solutions exist. We do not have to wait for the next great innovation."


 With 75% of humanity predicted to live in cities by 2050, Cities and Territories have a crucial role to play in the clean economy and are taking local level action without waiting for national initiatives. Panelists from both private and public sectors were asked to propose ideas to scale up innovative solutions which address the social, economic and environmental challenges deriving from fast-paced urbanization. Referring to successful initiatives in Africa, France, Israel, the US and around the world, their key recommendations included:

           


  More multi-lateral partnerships between the key stakeholders in the ecosystem: between the public and private sector, between small, medium and large companies, and between regions, companies, and experts;

           


  Engaging and empowering people in local communities, particularly women and younger generations;

           


  Increased financing for small and medium-sized companies with proven, sustainable and profitable business models; and

           


  Integrated planning and the need to modify legal frameworks in order to increase the efficiency of innovative projects.
Watch the "Transition Monaco Forum Highlights" video
Eight sector-specific workshops challenged delegates to identify viable ways for businesses and industries to collaborate and transform their business models in the face of climate change, a growing population and depletion of resources. Some of the key outcomes included:


 Water workshop participants suggested blended finance collaborations and concluded that standardization is needed to be able to classify assets, projects, and companies within a globally-recognized set of criteria. Impact Measurement is also key to allow the comparison of investments against each other.


 On Mobility and Supply Chain, delegates agreed that companies must tackle the environmental impact across their operations, products and services and their entire value chain. They identified game-changing opportunities for impact finance and patient capital to enable environmental efficiency and social impact at scale in sectors like mining and proposed that new technologies such as blockchain can recreate trust and ensure traceability.


 Textiles and Circular Economy workshop participants examined the role cities can play in activating circular behavior with fashion consumers. They recommended introducing pilot programs in cities and providing regulatory and financial incentives.


  Plastic vs. Ocean workshop participants discussed new business models that could significantly reduce plastic pollution from coastal cities to the ocean. Their key recommendations included the need to have shared governance involving public actors, mobilizing big brands to help, combining public and private finance, and developing a "prime mover" pilot project to increase the competition between territories on this issue.


 Key takeaways from the Waste workshop, which focused on anaerobic digestion as a sustainable solution that turns organic waste into resources, included: the need to increase the valorization of waste through regulation, financial incentives, and promoting the positive effects of projects, such as job creation, energy access and transition, and food security. 

Transition Monaco Forum thanks the following partners for their support: Amundi, Aqua Asset Management, Aurum Monaco, Engie, Evergaz, EY, Famae, Gold Truffle Engineering, The Mission for Energy Transition (Principality of Monaco), Monacotech, Optivadarna, SLB Group, and SMEG.
Media partners included: African Business, Challenges, CleanTechnica, Connect4Climate, Forbes, France Médias Monde, Hub Culture, the New York Times and Spark News.